4 Foolproof Tips on Creating Compelling Blog Titles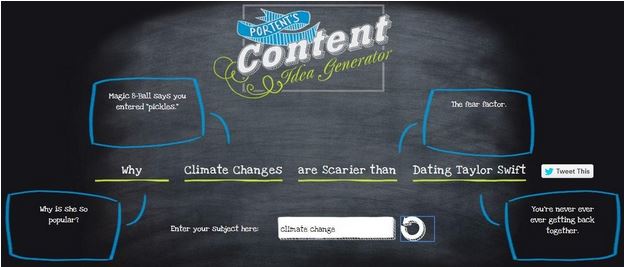 The most painful reality every writer or blogger like us has to live with is when our piece don't get the attention it deserves. We've all been there.
You've invested your precious time and energy to produce killer content, hit the upload button, sit back, and wait for a deluge of traffic. The only problem is web visitors never dropped by. The flood of traffic didn't come not necessarily because the writing was bad, but maybe because you failed to do enough to open the floodgates.
In content marketing, high-quality blogs must be accompanied by kick-ass titles. If your title lacks the x-factor to stand out from the millions of other posts on the news feed, readers would just move on to the next blog.
Avoid committing this unforgivable mistake, and put more value to your content using these title creation gems for better click-through rate.
#1 Use Title Generators
Coming up with creative titles is not always easy, which is why title generator websites are a welcome treat. For beginners, even for experienced bloggers who are wandering in the dark amid a writer's block, the Content Row Link Bait Title Generator and Portent's Content Idea Generator might just save the day. These tools are designed to formulate working titles based on the keyword or subject you'll enter.
Let's dig deeper into these two:
Content Row's Link Bait title generator tool is downright easy to use; basically, all you need to do is to enter a keyword or subject on the search box, choose the style (controversial, fun, list, or shocking), hit submit, and presto, you have a complete title for your blog.
This program can create as many titles as it could think of. But be mindful of putting "a" or "an" before singular subjects to make the most of this ingenious generator.
Portent's tool, on the other hand, is relatively simple to use and requires the same basic procedure when typing in your keyword or subject. The only difference is it doesn't give you the option to choose the style of the title. In addition, the creators suggest not to capitalize keywords (except proper nouns) and to enter words in singular form. Do as advised, and you'll get better results.
BONUS: The program gives you simple explanations on the phrases used in every segment of the title, allowing you to learn the art and logic behind the formulated headline.
Don't simply copy the title you get from these tools. They only produce great working titles, but 9 out of 10 times, the results need revision. What this means for you is that you can get started on your article with the help of headlines you can work on. They may be template and sometimes grammatically incorrect, but at least you can have raw, engaging title ideas that will inspire you and get your creative juices flowing.
#2 Think PINC
Expert marketer, Michael Hyatt, shares that great blog titles are PINC:
Making a Promise to the readers
Creating an Intrigue about what your blog holds
Appealing to the Need of readers
Stating the general idea of the Content
Using these four strategies as pillars for title creation will convince almost anyone to view your post. You can use one strategy or a combination of two. What matters is to choose the right technique for your blog.
When In Manila has one great example. The blog title "10 Filipino Stand Up Comedians You MUST SEE in Manila" mixes the Intrigue and Content strategies. The title not only says that the post lists down 10 Filipino stand up comedians, but also captures the interest of readers by highlighting that they MUST SEE these humorists when around the metro.
#3 Polish Working Titles
Working titles are usually used to guide you throughout the content creation process, taking you on the right track when writing. After it has served its purpose, don't be too eager to upload your piece online. Take one final look on your working title to see if it still needs fixing.
The final version of your title should be accurate to establish or protect your integrity as the publisher and set the readers' expectations right. Use big and strong words to make your title pop. Most of all, KISS it: Keep It Short and Simple.
Huffington Post's Sarah Barness did every right thing to make her blog click-worthy through its title. Instead of going for the usual, boring way of writing headlines, she made reference to the famous movie, Jurassic Park, and used "brilliant" to describe how the goats cry rather than everyday adjectives, for more power.
There's a big chance this was not the working title the author had while creating this post, but the title ended in only five words—brevity at its finest.
#4 Incorporate Keywords
Don't forget the fact that Google is your main vehicle to generate traffic, thus optimization is paramount. Think about what your target readers would search for, and use one or two relevant keywords in the title. Make sure your chosen keywords wouldn't compromise the context of your content and end up misleading readers.
This blog post from our very own General Manager, Bernard San Juan, was made to perfection for SEO. "Most influential blogs" is a potential set of keywords used by readers searching for top blog sites on Google. Notice that he added "in the Philippines" as a modifier to target a more specific audience, thus mitigating the competition on the SERPs.
Soovle can help you find the high-traffic keywords searched on major search engines. This one-of-a-kind tool identifies the most popular phrases people look for on Google, Bing, and Yahoo!. Use this program to find relevant terms for your blog title.
Disregarding the value of your title is out of the question if you want to succeed in content marketing. Write titles that jump off the page, and watch your web traffic skyrocket in no time.