4 Ways to Get Extra Cash From Your Company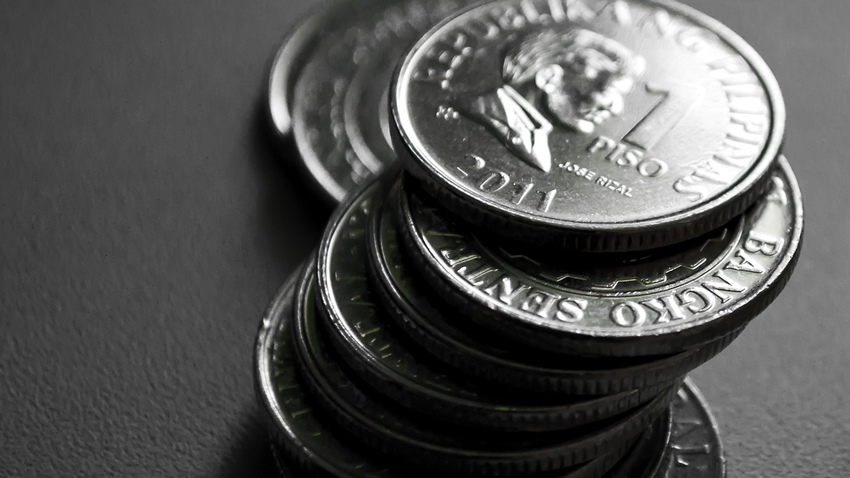 As prices of goods and services are constantly on the rise, the chance to make extra bucks while at work can be a helpful opportunity for the average employee. Here are 4 legitimate ways to get that extra 8K to 15K monthly from your employer – and more.
Photo By Doun
1. Attendance Bonuses (P500 to P3,000 monthly on average)
This first item is pretty straightforward. Come in on time, all the time.
Some companies reward their staff monthly for perfect attendance. If your organization implements KPIs and scorecards, a perfect attendance score would boost your overall performance rating, increasing your chances of getting a performance bonus.
When I was part of the management team of TRG World, a US based BPO with a Philippine branch located in Ortigas, we implemented an attendance incentive program that involved rewarding both the team and the individual with the highest attendance and staffing score. Cash prizes ranged from P1000 to P2,500 for individuals, and up to P10,000 for teams with perfect attendance scores.
2. Participate in Referral Programs and other incentives programs (prizes vary – P3,000 to P10,000 per month at the very least)
The Employee Referral Program (ERP):
Just look around and see how things have changed in how companies recruit. The demand for the quality personnel has been going up steadily. Recruitment today is more active and dynamic and not as passive as it was in the 90's.
If you work for a BPO company, chances are – your company has an ERP in place.
TrueLogic Online Solutions – the country's finest SEO and Digital Marketing firm has a strong and successful ERP considering that over 58% of its hires on the first half of 2014 were referred by employees. Prizes at stake are:
Cash, ranging from P5,000 to P10,000
Sodexho gift certificates
Extra paid leaves
Phones and gadgets
Other firms also raffle off iPhones, iPads and other bigger prizes.
A few tips:
Consult your HR team about your company's ERP mechanics and available openings
Connect with potentials based on what your company is looking for
Maximize social media – actively reach out to your Facebook connections and set up a LinkedIn account
Keep sourcing for that good hire
Once you have endorsed a referral that gets the job, keep looking for more and more prospects. Referral programs typically do not limit the number of applicants employees can refer.
Other Incentives Programs | The TrueLogic Innovations Program:
TrueLogic's interest and passion to create new things, find new solutions, develop new products and ventures has paved the way to many of the organization's wins and achievements in the past. To celebrate and recognize employees who have been proponents of change and innovation and to welcome new ideas from everyone within the organization, the 2014 Innovations Program was launched by the company.
Employees are encouraged to send in their innovative ideas and top picks for the month or the quarter and the winner gets a cash prize of at least P5,000 per entry. By December, the annual top pick could get a free out-of-the-country vacation trip.
Does your organization have programs similar to the ones mentioned above? Don't let the opportunity pass you by if you want that extra cash.
3. Tax exemptions and Government Loans (if applicable, around P2,000 off of your tax deductions per month)
Tax Exemption:
Is your current BIR status updated? Does your company follow the most recent tax exemption table (2009 version)? Did you know that you are entitled to get a P25,000 tax exemption for every dependent child you register, on top of the standard P50,000 exemption?
If you have one child and have yet to update your status accordingly or declare a qualified dependent, you should do so right away. Simply get in touch with your HR and file a BIR 2305 form. Updating your status could get you an extra P2,000 off of your withheld tax per month.
Government Loans:
Filing for an SSS or a Pag-Ibig loan is a pretty straightforward process. Ask HR to help you with the requirements and forms to fill out. Depending on the approved amount of the loan, you could get a few thousand pesos (P30,000 max) from SSS, and get even more from Pag-Ibig. The loan can be paid within 24 months.
4. Other Priceless Perks
It's not all about cash, you know.
Vince Golangco, Publisher of WhenInManila.com and Founder of Blogapalooza tells us the perks his WhenInManila.com team enjoys range from invites to the most expensive restaurants for free group meals, to free phones, clothes, gadgets, and even awesome overnight stays at the best 5-star hotel and trips to cool places in the country and abroad.
On top of these awesome freebies, Vince's contributors and team members get the following priceless perks:
They get to do what they love to do. Many WhenInManila.com Writers just love writing and consider their job as an outlet to share their stories.
Big audience. Their site gets over 2 million readers per month. Articles of their contributors get promoted on their social media accounts like their Facebook page, which has over 650,000+ fans and their Twitter account, with over 100,000 followers.
Training and exposure. Vince's writers get trained in the most professional and up-to-date ways to increase readership to their own blogs. They learn how to be pro-bloggers and how to write better. They are also taught many Search Engine Optimization (SEO) tactics that will ensure more readers to their blogs.
Meeting new people and recognition. The chance to meet new people and get recognized by the right people leading to even better opportunities down the road are probably the most priceless perks a When In Manila Writer can benefit from. Their contributors have gone on to get top positions at big global and local firms in many different industries like advertising, journalism, marketing, business, and copywriting.
Are the options listed above available to you at your current job?
If you have not been making extra cash at work even if there are legitimate means, now is the time. Get that extra thousand bucks, be more engaged, and get the most out of your current job.
For inquiries about our programs on compensation and benefits administration, engagement, and rewards and recognition at www.TrueLogic.com.ph, don't hesitate – talk to us today! Email me at hr@truelogic.com.ph