How Digital Marketing Segmentation Redefines Your Target Audience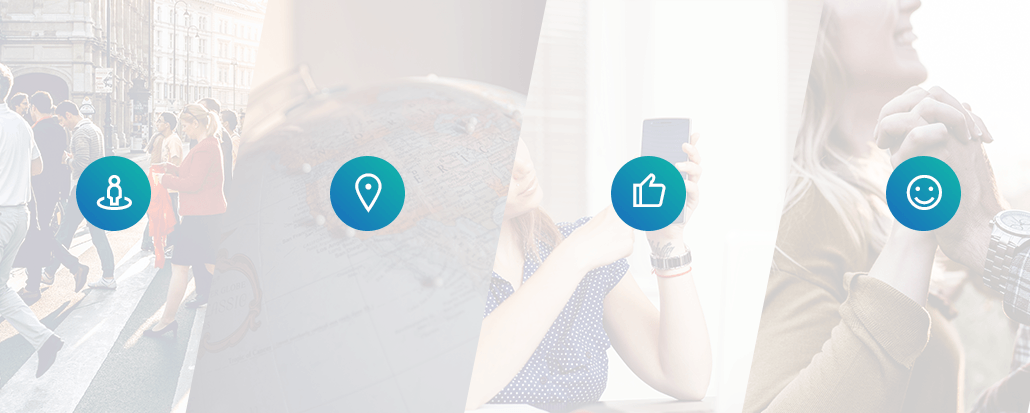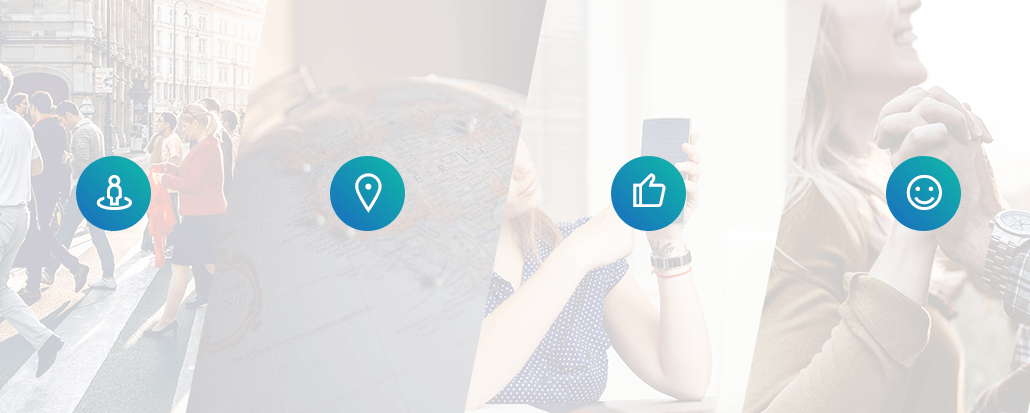 Digital segmentation is rooted in traditional marketing practices, but in reality, it has grown into a diverse strategy applicable in a variety of ways. In traditional marketing, advertising companies often group consumers with similar buying patterns. Marketers focus on delivering the right message to each of these groups. In digital marketing, however, no two customers are the same, and the delineation between market segments is nothing but blurred lines.
Before we talk about how online marketing redefined customer segmentation, however, let's take a step back and discuss how traditional marketers have always grouped their consumers.
What is Market Segmentation?
Market segmentation is the process of dividing and grouping your target market into smaller, better-defined categories. It segments audiences and customers into groups that share similar traits such as demographics, location, needs, or interests. The value of market segmentation is that it makes it easier and more efficient to focus your marketing resources and efforts on reaching the most valuable customers to achieve your business goals.
With market segmentation, you get to know your audience better, identify the needs of your market segment, and determine the best ways to meet those needs with your products and services. This helps you design and execute solid and well-rounded marketing strategies from top to bottom.
Market segmentation examples include:
A personal care company makes two deodorant products — one labeled as men's and the other as women's.
Companies divide their audience based on the behaviors they display to create messaging that resonates with those behaviors.
Companies identify consumers based on the characteristics of the area they live in, such as its climate and whether it's urban, suburban, or rural.
Companies segment customers based on their personality traits, beliefs, interests, attitudes, values, and lifestyles.
To better understand the examples of market segmentation listed above, here is how traditional marketers segment their target audience and customers:
1. Demographic Segmentation
Demographic segmentation is the common strategy used when defining a target audience. Marketing professionals divide the population based on demographic variables, such as age, gender, income, occupation, religion, and nationality. This allows businesses to target their efforts towards the right audience – the consumers who have the purchasing power for their products and services.
The automobile industry in the Philippines often uses this type of segmentation. For example, Toyota and Honda, which offer affordable cars, promote mostly to young, middle-class buyers. BMW and Audi, on the other hand, usually target middle-aged, high-end buyers because of their price points.
2. Geographic Segmentation
This type of customer segmentation divides people based on where they live. After all, consumer needs may vary by geography alone. In Tagaytay and Baguio, for instance, heaters are more in-demand than air conditioning units — hence, HVAC companies market their products accordingly.
3. Behavioral Segmentation
With behavioral segmentation, marketers group their target customers based on buying behavior, decision-making patterns, as well as their use of certain products. A perfect example of this is how advertisers promote skin care products to male and female buyers.
Skincare product ads for men typically display phrases like "cool and fresh" and "fights skin dryness." Alternatively, marketers use warm words to engage their female consumers, using phrases such as "beauty and moisture" and "inner glow" on slogans, ads, and other marketing materials.
4. Psychographic Segmentation
Psychographic segmentation uses the lifestyle of people, their interests, activities, and opinions to define a market segment. Anytime Fitness, the popular 24/7 gym with many branches across the metro, employs psychographic segmentation as it specifically targets gym goers who want to stay fit despite their busy working hours.
While these four main customer classification techniques work in any traditional marketing channel, they are not necessarily effective online. A 40-year-old male, tech-savvy internet user, for example, may have the same interests and buying decisions as a 25-year-old female online shopper. So, marketing by gender, age, and behavior may not be the most effective strategy in reaching the right potential customer.
It is also possible that an internet user who belongs to a certain market segment may never become a paying customer, even if your marketing team has sent him or her the right group-specific message. And the reason is simple: he or she never buys online and goes online only for social networking.
In the digital arena, personalization is more important than clustering consumers and making general assumptions about what or how particular groups buy. This makes digital marketing segmentation quite different, but interesting, as it sheds light and provides insights on today's online audience.
Stay up to date with digital marketing trends. Contact Truelogic today.
Buyer Segmentation in the Digital Arena
Of course, engaging with each consumer online isn't easy. So, some of the early adopters of digital marketing came up with new customer segmentation techniques that they deemed ideal in the digital arena. Employing and testing various strategies in reaching more users, such as digital audience targeting,  allows marketers to cast a wider net over specific types of consumers.
Before we delve deeper into the complexities of digital market segmentation and how it can benefit your business, let's take a realistic approach to why ignoring digital segmentation is doing more harm than good.
Think about how you, as a consumer, interact with other brands. If you're like most people, you visit a website, consume great content, and perhaps sign up for their mailing list. In the next few days or weeks, you receive newsletters introducing you to their brand and convincing you to buy their products or services.
You delete half of those messages and only focus on the ones that matter to you. Sometimes the newsletters entice you to buy, most of the time they don't.
That is the effect of unsegmented digital marketing. You see messages for products you don't care about. If it continues for a long time, you'll eventually unsubscribe and then forget about the brand.
The Types of Audience Segmentation in Digital Marketing
As a business, you can't afford to throw marketing spend away without seeing returns. Here's how digital marketing segmentation delivers real results and maximizes your ROI.
Actual Customer Segmentation
The actual customer segment includes online consumers who already want to buy but haven't decided on their choice of brand yet. These consumers usually have specific keywords in mind whenever they type on Google or shop around on social media channels. These users are also more likely to click an ad related to the product they are searching.
In a way, the example above combines traditional demographic, geographic, and behavioral segmentation. It will more likely work as opposed to launching a PPC ad that targets only a certain demographic, such as a group of male buyers aged 25-50.
In this case, not only do you neglect the group of females who are fond of wearing leather shoes, but you also fail to personalize your approach to target customers who mostly reside in Manila and who are looking for inexpensive but quality leather shoes.
Potential Customer Segmentation
The potential customer segment includes online consumers who have considered buying, but haven't had a strong reason or desire to do so. These consumers do not search for a specific product, but they shop around on Google, Facebook, Instagram, and even product review sites. This market segment needs a little nudge before they make a purchase, thus, they require a customized marketing approach.
When creating digital content or ads for this segment, you need an additional value proposition. A one-time discount, a free coupon, or free delivery service can be the deciding factor that turns the potential customer into an actual customer.
In SEO and SEM campaigns, you can reach this segment through customized keywords like "discounted leather shoes in Manila" or "leather shoes for men with free delivery in Manila."
Moreover, there is a PPC technique called retargeting in which your ad follows the users after they leave your website. These users will continue to see your ad even when they are already on other sites or social media channels. Retargeting helps increase your potential market's recognition of your brand. If these users recognize your brand, they will need just a bit more convincing before they eventually decide to buy.
It's important to know that the online consumers who are part of traditional market segments but don't belong to actual or potential customer segments are not worth wasting digital marketing pesos on, as they have not shown any interest or potential to buy your product – or any product, for that matter – so it may be useless to try convincing them. It is more cost-effective to focus all your marketing efforts on your actual and potential market segments.
Not sure how to navigate through digital marketing segmentation? We can help! Schedule a consultation today.
So, How Do You Exactly Define Your Target Audience Online?
Now that you know how audience segmentation in digital marketing works, your resources are better spent in reaching and promoting to actual and potential customer segments. The next challenge is defining your market online and finding out which of the two groups they belong to, as this enables you to target the right audience effectively. Fortunately, in today's digital age, knowing your target customers is easier than before. Here are a few practical ways to do it:
If you already have a customer base online, the simplest, most effective way to find out more about your target audience and what they are looking for is to ask. Upload a survey form to your website or send it to your customer email list. You may also post a poll on your social media accounts.
The survey results will help you structure your digital marketing campaign better. Perhaps, you've been targeting the actual customer segment, whereas the majority of your target audience belongs to the potential market segment. A survey will help you confirm which users belong to which segment.
Use Data to Your Advantage
As a business marketing online, you might already have some data on your target audience. Check your website data. Does your website have many visitors but your phones aren't ringing? Does your website rank high in Google's search results for many keywords yet your email isn't full of inquiries? It may indicate that you have a huge potential market online but aren't targeting it efficiently.
Facebook is one of the best places to find consumer data. Explore the insights and analytics section of your business' Facebook account to know more about your audience on that social media channell.
Find Out Which Content or Ad Works Best
If you've noticed that certain ads or content types on your website get more than the average amount of hits, look at the information on those posts closely. It will tell you what people look for in your ad or site. It may also clue you in on whether your target audience is ready to buy your products or not.
If you lack consumer data, look at the other side of the fence. Find out what your competitors post on social media. Check the content of their website. Discover your competitor's keywords (this one is easy if you work with a digital marketing company). This is a great idea, especially if your competition seems to be doing well in reaching its target audience online, and you'll quickly discover the type of market segment in your industry.
How to Use Market Segmentation through Digital Channels
The core goal of any digital marketing campaign is to remain relevant and top of mind. As online experiences and digital capabilities continue to grow, here's how you can leverage market segmentation across various digital channels to deliver marketing messages that resonate with your target audience. Implement digital audience targeting strategies through:
Search Engine Optimization (SEO Marketing)
SEO services in the Philippines have long changed the digital marketing landscape. But how to segment your target market when doing SEO? Reaching out effectively to specific niche markets requires targeted marketing efforts. Here's how you can do it with your SEO campaign:
Select profile parameters. Describe your audience by different types, identify who you can reach, and use these types as your category. Think about the information people use to search for your specific products and services. It could be their age, location, gender, marital status, and other quantifiable demographics.
Find viable custom segments. Segmenting by demographics or location is standard in marketing strategies, but you can go beyond these in digital marketing segmentation. Focus on the behavior of your visitors so you can understand your market more thoroughly.
A good way to determine the viability of your target segment is through Google Analytics. Under the Audience section, you can find tracked categories that will give you insights on how you can segment your website's visitors.
Lead scoring. Score leads based on conversion history, data quality, purchase history, and overall sales-readiness. Evaluate and rate factors such as online reviews and user opinions, lifestyles, interests, and hobbies.
Pay-Per-Click (PPC)
If you plan on investing time and resources in PPC management services, make sure it hits these three market segmentation tactics:
It's vital to segment keywords according to each audience type so that you deliver the appropriate message in the copy and landing pages. To segment them properly, you first need to understand the intent behind the keywords. This is pretty obvious for some search terms. For example, when a searcher types the term "home computer" on the Google search bar, tech businesses display copy that highlights "family," "user-friendly," or "fun."
However, determining the intent for more general keywords such as "computer" will require deeper analysis. This is when marketers need to examine various metrics such as the average sale price of each keyword. Doing so can help you gain insight on whether a keyword is more oriented to B2B or B2C customers.
Let users segment themselves
In most cases, customers' demographic information, along with their behaviors on your site, will dictate how you segment and target them. An easy way to do this is by creating a menu that enables users to select why they're on your website and what they're looking for. You can then implement each of your site's sections into separate PPC campaigns so you reach the biggest portion of your target audience.
Do you have a physical location you want people to visit? Consider using proximity targeting as market segmentation. You basically segment users based on their location and how close they are to you. This lets you focus more of your advertising budget toward consumers near your physical location and set up tiers that allow you to spend less on marketing to those who are further away. This helps you effectively reach your target audience while keeping costs down.
Email marketing
According to recent statistics, 77% of email marketing ROI comes from segmented, targeted campaigns. Dividing up an audience into groups with similar characteristics is a great way to find email marketing opportunities, solve problems, and make sure each newsletter gets sent to the right audience members.
Many businesses still think it's okay for all their subscribers to receive the same content. They just have one big list but nearly half of those who subscribe to their newsletter end up trashing their emails. Don't make the same mistake.
Here's how you can make the most out of your email marketing service with market segmentation:
Geographic segmentation: This is the easiest and most obvious way to segment emails. For instance, if your business is hosting a special event in a specific area, it's best to send to subscribers who live in that area or nearby.
B2B and specialization segmentation: This ensures you don't send the same email to a vendor contact as you do to a marketing specialist, a sales manager, or an administrative assistant. Each position requires their own messaging.
Content-specific segmentation: To implement this, you will have to rely on the data you've collected about specific contacts. For instance, what pages did they visit on your site? What specific actions did they do while they were on those pages? Did they purchase or sign up for anything?
Behavior-specific segmentation: This goes into a deeper level of email marketing segmentation. How long does a customer stay on a page? How many clicks or page views does each visitor generate? Do they visit and check out their cart quickly? Or do they revisit your website a few times each week before deciding to check out the items on their cart?
Social Media Marketing
Of course, we can't forget about social media marketing, which is often the lifeblood of small businesses in the online sphere. Here are convenient ways to isolate segments of your audience and increase the targeting of your messaging on social media.
Proper platform selection.
It's worth mentioning that your choice of social media platforms already serves as a form of market segmentation. For instance, Twitter's demographics lean more towards millennials, so if you have specific marketing messages for this age group, posting more on Twitter could help target that group. Similarly, most Pinterest users are women, while Instagram has a healthy mix. If your business is on multiple platforms, you can use these distinctive characteristics to help you decide where to post your content.
It's also keen to note that each social media platform has its own way of letting you segment your audience. For instance, Facebook allows you to filter your audience, so you can narrow down the people you want to target. Linkedin offers a way to connect with pre-defined segments of various audiences. Twitter lets you create lists that manually separate your followers into different categories.
Make good use of these tools and features to segment your audience to narrower and more specific niches.
Leave digital marketing and market segmentation to Truelogic. We can provide all the tools and services you need to effectively reach your target audience. Contact us now.
Leverage the Power of Digital Marketing Segmentation Today
We're not saying you should abandon the classic market segmentation techniques completely. But at a time when nearly 60% of people all over the world, or 4.66 billion active users, are online, it's also more efficient to spend your marketing budget on people who are likely to convert than reach too many market segments and hope for the best.
Now equipped with a better understanding of your target audience online and how you can leverage market segmentation across various channels, you can adjust your entire digital marketing plan accordingly. Doing so leads to numerous business benefits — from cost-effective, intelligent marketing to increased sales and great customer loyalty.
Want to learn more about reaching your target consumers online? Sign up for our Digital Marketing Masterclass today.