Educational Apps Aim to Make Learning More Fun in the Philippines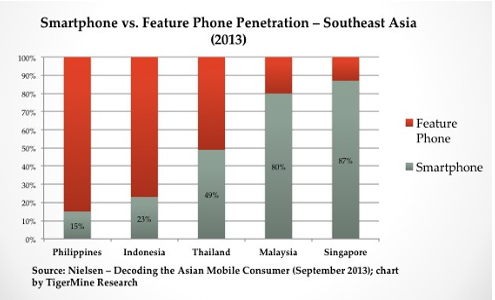 The past few weeks have been interesting ones for education. The GSM Association (GSMA), three Philippine telecommunication firms, the Philippine Department of Education (DepEd), and a London-based mobile learning company are launching new educational mobile apps in the Philippines.
Educational Apps Presented at the Mobile World Congress
Smart Communications' Education Program Manager, Stephanie Velasco-Orlino, says that the country's mobile network operators "are working to provide mobile education services to help the government to reach their goal faster." DepEd currently aims to provide education to at least one million Filipino youths in 2014.
Three mobile applications were unveiled at the Mobile World Congress in Spain, which was held on February 24-27, 2014. The apps were created through a GSMA-facilitated partnership between DepEd and three of the country's largest telecommunications companies: Globe Telecom, Smart Communications, and Digital Mobile Philippines.
Smart Communications currently has an online portal that allows out-of-school youths to find training programs. The company aims to build a user database that allows them to find out where these youths are located, and tell them about the nearby educational centers that offer training courses. Smart plans to have the system in place by Q2 2014. It will be available for smartphones with internet access, and will be made accessible to older phones through an interactive voice response (IVR) system.
Globe Telecom will also be using IVR for an app that provides English lessons. "You can use any mobile phone, call our application as if you were making a standard phone call and get lessons in English [at different levels of] proficiency," Miguel Bermundo, Globe's Senior Specialist for Corporate Social responsibility, told news site SciDev.Net. The application is still in its pilot phase, and currently offers lessons in English pronunciation, conversation, and comprehension. Lessons include teaching, practice sessions, and tests. Bermudo believes that this app will improve students' employability for jobs that don't require a college degree, but require English language proficiency.
The third mobile application, a joint project between Smart Communications and Digital Mobile Philippines, will help teachers track students' progress as they take IVR courses through phone calls. This will be available on smartphones and tablets, based on the assumption that teachers are more likely to have access to them.
Reaching a Larger Filipino Audience
Making these educational apps available to older mobile devices through IVR is a great way to reach youths from impoverished families who cannot afford the latest smartphones. In 2013, the Philippines breached the 100% mark for people-to-mobile subscriptions ratio, but still had the lowest smartphone penetration percentage in Southeast Asia. Only 15% of mobile subscribers use smartphones.
Chart courtesy of TigerMine Research
International Mobile Study Solutions Reach Southeast Asia
Quipper, a London-based mobile learning start-up, recently acquired the funding they need to expand its reach to Southeast Asia. Their platform uses gamification and social network integration to create an engaging mobile education experience for its users. Its main offering, Quipper School, allows teachers to create assignments and monitor their students' performance, and provides an engaging learning platform for young students.
Quipper's apps are free of charge, and the company says, "We're committed to empowering teachers to be as effective as they can be, by leveraging technology both in and out of the classroom. That means it'll never cost you a penny to use our service or content. And that's a promise."
With the funding they acquired from investors, the company has signed up a thousand teachers in Indonesia and the Philippines to Quipper School. They plan to launch in Vietnam, Thailand, and then Latin America.
These developments in mobile apps and learning technology could really change things for the Filipino youth's education and the country's future.