Google Officially Rolls Out New Google Maps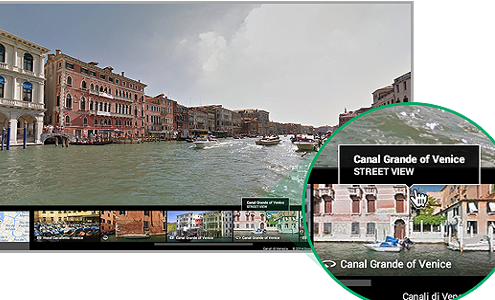 Not too long ago, we reported that Google was making changes to Maps, and they were asking local business listings to update their information in line with these changes. Yesterday, Google officially announced that the new Maps was finally coming out of preview stage, and is officially being rolled out as the default interface for PC.
Ratings and review snippet inclusion, one of the improved features of the new Google Maps
What's New with Google Maps?
Since going into preview mode in May of the previous year, Google Maps has been changing as the company tested and improved specific features. The following improvements are included in the official rollout of the new Maps:
Smart Routing and Directions: Google has improved the way they deliver the most efficient route for users. They've also made improvements to calculating the time and distance for each route they suggest. Finally, they've updated their public transit data to make commuting easier for users.
Ratings / Review Snippet Inclusion: The new Google Maps shows review and rating snippets on the map search results when you look for a place.
Improved routing, directions, and public transportation information
Google has also added the following new features to Maps:
Real-Time Traffic Reports: Google Maps now offers real-time traffic updates from Waze. The new Google Maps also features Street View previews.
Rich Imagery on Carousel: Google has added more rich imagery to their Maps database, allowing you to view notable landmarks, explore landscapes in 3D, and get a sneak peek at businesses you want to visit. These images are presented in a "carousel" similar to that in Google's SERPs for easier access.
Booking and Reservation Options: Find the nearest hotel, travel destination, and restaurant in your area, and make reservations or book your hotel room directly from Google Maps.
Google Maps' new Rich Image Carousel feature
These changes are now rolling out, and will be the default interface for PC Google Maps over the coming days. If you haven't updated your information yet, make sure to update it by tomorrow, February 21 to keep your listing active on Google Maps. Talk to us today for help on this and in developing a local SEO plan for your business using the new Google Maps.