Google Rolls Out Panda 4.0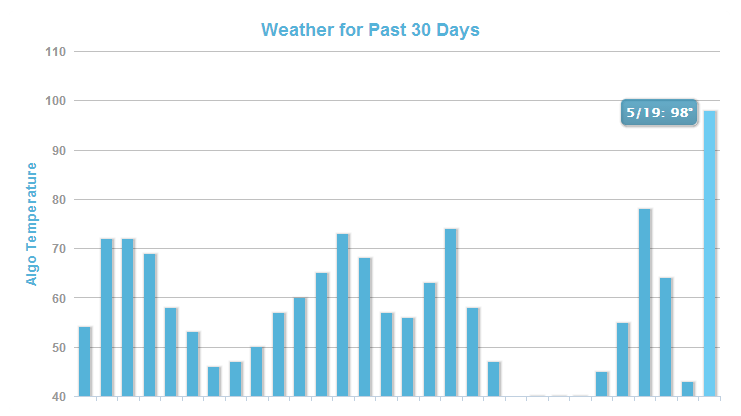 It's not exactly a surprise if you follow Matt Cutts' updates and Google's announcements, but Cutts has very recently announced that Google will start rolling out Panda 4.0.
Google is rolling out our Panda 4.0 update starting today.

— Matt Cutts (@mattcutts) May 20, 2014
While the update wasn't entirely a surprise, Cutts' announcement is somewhat surprising. Google has stopped making announcements for Panda updates early last year, since they included Panda updates in their rolling algorithm updates.
The charts hinted that the change was coming. Check out these charts from MozCast, SERPMetrics and SERPs.com showing a dramatic spike in SERPs volatility:
MozCast chart showing low algo temperature followed by a spike on May 19, the day before Panda 4.0 began rolling out SERPMetrics shows the same SERPs volatility spike, but on May 20, the day the algorithm update began rolling out SERPs.com shows the same dip-spike pattern as MozCast
As you know, the Panda algorithm focuses on content quality. The next few days will show us how this new update will affect websites across the web. What Cutts' announcement tells us is version 4.0 must be a major update for Google to announce its rollout officially.
Earlier this year, Google said they were working on a "softer update" for Panda that will be more lenient to smaller businesses. Google has been finding ways to help smaller businesses gain more visibility in the Google SERPs. There is speculation that this might be the "softer update" Cutts was talking about a few months ago.
What This Means for You
The good news for our clients is our methodology focuses on creating high quality content for your campaigns. This keeps the impact of these algorithm updates at a minimum, and helps in maintaining your current placement in the Google SERPs so your campaign doesn't go back to square one.
What this also means is you might need to audit your content to conform to the new rules that will be set by this update once its effect emerges. The important thing is to keep offering your audiences relevant, timely, and well-written content – you'll be good to go with your audience in mind.
Talk to us today to discuss your content strategy.