Shopify vs. WooCommerce: Which E-commerce Platform is Right for You in 2023?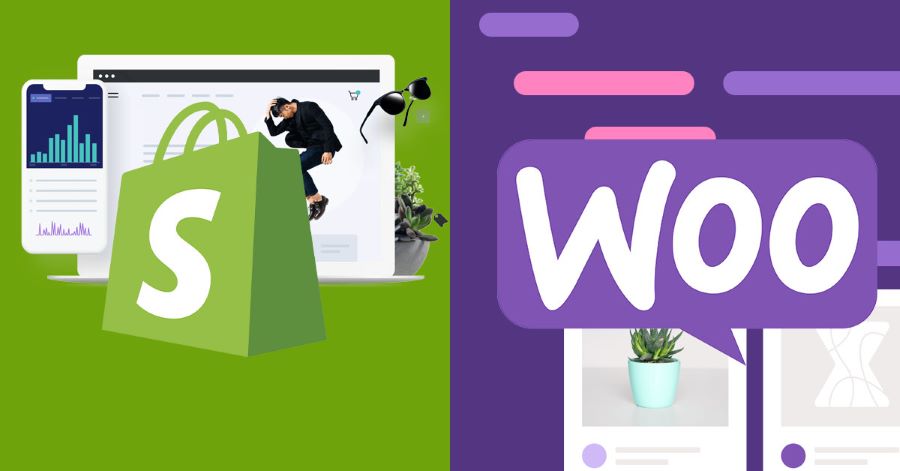 Shopify and WooCommerce are two of the most popular e-commerce platforms available today. With over 800,000 online stores powered by Shopify and WooCommerce being touted as the web's most popular e-commerce platform, the question on everyone's mind is: which one is the ultimate champion?
Shopify is a cloud-based eCommerce platform that allows businesses to create an online store and sell their products. Created in 2006 as a solution for selling snowboarding equipment online, it quickly evolved into an 'all-in-one' e-commerce platform catering to online stores of all sizes in a wide mix of industries. It provides everything businesses need to build and manage their online store, including hosting, payment processing, and inventory management.
On the other hand, WooCommerce is a WordPress plugin that allows businesses to create an online store within their WordPress website. WooCommerce is an open-source platform, meaning that businesses have full control over their store's functionality and can customize it to fit their specific needs. WooCommerce is perfect for businesses that already have a WordPress website, as it allows them to seamlessly integrate their store with their existing website.
While both platforms have their unique strengths and weaknesses, choosing the one that is right for your business depends on your specific needs and requirements. In this article, we will provide an in-depth comparison of Shopify and WooCommerce, highlighting their key features, capabilities, and differences to help you make an informed decision on which platform is the best fit for your business.
The Ultimate Comparison: Shopify vs WooCommerce
Now that we've taken a look at the basics of Shopify and WooCommerce, let's compare and contrast the two platforms.
Ease of Use
Shopify is designed to be easy to use and offers an intuitive user interface. You can quickly create a store, add products, and customize your design without any technical knowledge. Shopify also offers 24/7 support to help you with any issues you may encounter.
WooCommerce, on the other hand, requires some technical knowledge to set up and manage. You need to have a domain name, hosting, and an SSL certificate to run a WooCommerce store. However, if you are familiar with WordPress, then using WooCommerce will be relatively straightforward.
Customization
Both Shopify and WooCommerce offer a high degree of customization, but there are some differences. Shopify offers a range of themes and templates that you can use to customize your store's design. You can also add custom code and use Shopify's APIs to create custom functionality.
WooCommerce, on the other hand, is built on top of WordPress, which means you have access to thousands of themes and plugins. You can also add custom code and create custom functionality.
Cost
Shopify provides a 14-day free trial period, after which users must pay a monthly subscription fee. The most basic plan starts at $29 per month, while the next level costs $79 per month, and the top-tier package retails for $299 per month.
All plans come with SSL and web hosting included. SSL is an essential security technology that keeps an internet connection secure and protects sensitive data.
If you want your domain name without the Shopify brand name in the URL, there is an additional cost of $14 per year.
While the entry-level packages allow for two users per account, they provide unlimited product and storage space. However, third-party tools and add-ons within the platform are not included.
It's important to note that there's a sliding scale for transaction fees. With the basic package, a flat fee of 2.0% is charged for all transactions, while the top-tier package reduces this fee to 0.5% on transactions.
WooCommerce, on the other hand, offers a free initial service. However, users must pay for additional services such as domain names, SSL certification, and WordPress hosting accounts, which can vary in cost. Hosting can cost anywhere between $5 and $30, purchasing a domain name can average $9 per year, and SSL certificates can cost anywhere from free to $100 per year.
While third-party apps for WooCommerce can be mixed and matched to create a website at a relatively low cost, it's essential to keep in mind that you may end up paying for multiple extensions for various reasons, such as SEO plugins.
Payment Options
Both Shopify and WooCommerce offer a wide range of payment options.
Shopify supports over 100 payment gateways, including PayPal, Stripe, and Amazon Pay. Shopify also has its payment gateway, Shopify Payments, which allows you to accept payments without any transaction fees.
WooCommerce also supports a wide range of payment gateways, including PayPal, Stripe, and Authorize.Net. However, you need to pay transaction fees for using these payment gateways.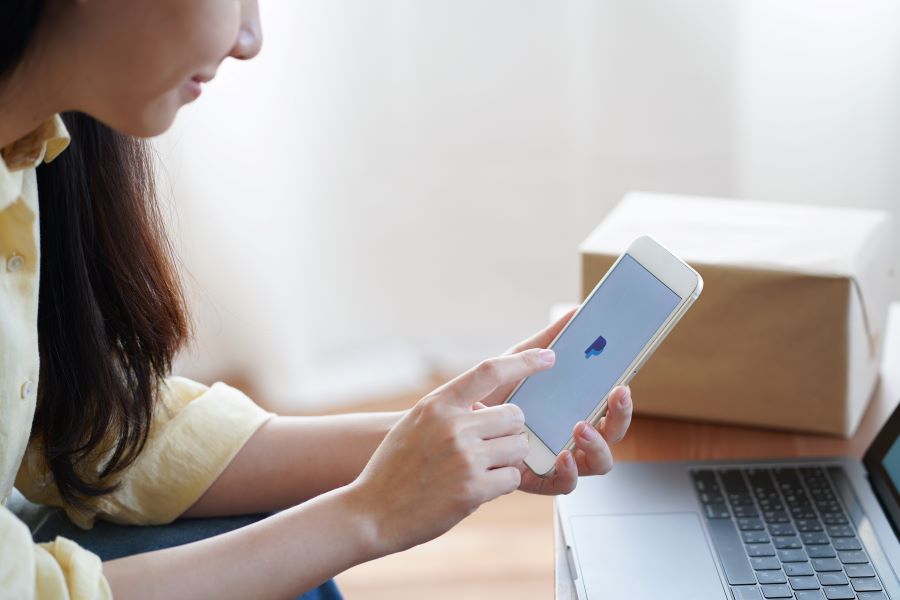 SEO
To be discovered on Google's search engine results pages, search engine optimization (SEO) is a crucial consideration for any website.
Shopify offers a built-in SEO plugin that assists with basic SEO practices like meta information and site copy. Additionally, Shopify sites load faster on average compared to WooCommerce sites, which can give your site an extra boost in Google rankings.
On the other hand, WooCommerce is integrated into WordPress, a blogging platform that offers robust SEO tools. This allows users to alter body content, URLs, meta descriptions, alt tags, and other on-page elements to improve their site's SEO.
Ultimately, WooCommerce is a better choice for those prioritizing Google ranking, thanks to its advanced SEO tools.
Scalability
Shopify is a hosted platform, which means they handle the server and infrastructure maintenance for you. This allows Shopify to handle high levels of traffic and orders without any issues. If your store grows, you can easily upgrade to a higher plan to handle the increased traffic and sales.
WooCommerce, on the other hand, is self-hosted, which means you are responsible for managing the server and infrastructure. This can be a disadvantage if you do not have technical knowledge or experience managing servers. However, if you choose a reliable hosting provider, you should not have any issues handling high levels of traffic and orders.
Support
When it comes to support, both Shopify and WooCommerce offer some level of assistance, but Shopify has a more robust system.
With Shopify, their customer service team is available 24/7 and can provide a concrete solution to your problem since the platform operates on a closed system, resulting in better documentation of user errors.
In contrast, WooCommerce's open platform allows anyone to integrate add-ons, but this also means their support team may not have a solution for every problem that arises.
Security
Shopify offers built-in security features, including SSL certificates, PCI compliance, and fraud analysis. Shopify also handles security updates and patches, so you don't have to worry about keeping your store secure.
WooCommerce is also secure, but you need to ensure that you keep your store updated with the latest security patches. You also need to ensure that you use secure hosting and SSL certificates to keep your store and customer data safe.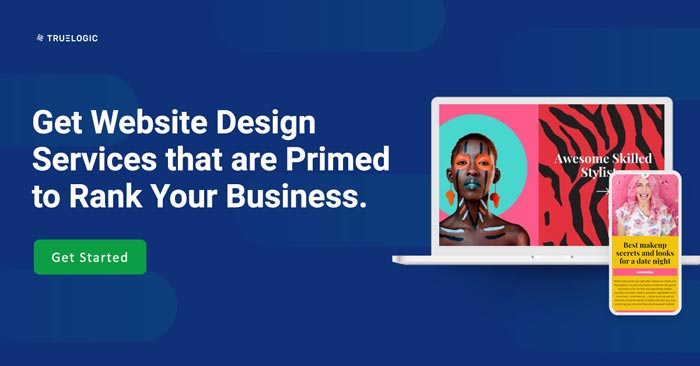 Final Verdict
Every business has its unique set of requirements that must be met, especially when transitioning to the e-commerce world. Choosing the right platform that meets those needs is crucial to the success of your online store.
Shopify is an all-in-one platform that is perfect for businesses that want to get their e-commerce store up and running quickly. With its user-friendly features and apps, Shopify makes it easy to manage your online store. Additionally, Shopify offers excellent support staff that can assist you with any issues that arise, and plenty of integration options to customize your store.
On the other hand, if you already have a WordPress website or want more control over your online store's design, WooCommerce is an excellent choice. It's highly adaptable and offers better SEO capabilities. With WooCommerce, you can scale up your store as your business grows.
Ultimately, the decision on which platform to choose comes down to your business needs and wants. Take the time to evaluate your requirements carefully and choose the platform that best aligns with your business goals.
Ready to take your business to the next level? Whether you choose Shopify or WooCommerce, both platforms offer powerful eCommerce solutions. Contact us to learn more about how we can help you build and grow your online store.