Sulit.com.ph is now OLX.ph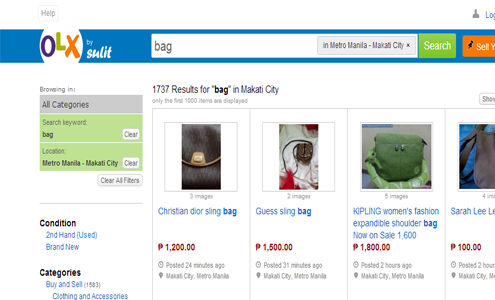 Following the OLX and Sulit merger in December 2013, Sulit.ph has now officially been rebranded as OLX.ph. Anyone attempting to access Sulit.com.ph will now be redirected to OLX.ph.
About OLX and Sulit
OLX is an international online classified ads company founded in 2006. Prior to setting foot on Philippine turf, OLX was a leader in online classifieds sites in Latin America, India, and was even named a competitor for popular US classifieds site, Craigslist.
Sulit, a highly successful Philippine online classifieds site founded by RJ and Arianne David, also started serving buyers and sellers in 2006. Sulit.com.ph is popular among local vendors and customers, and is the current leader in Philippine online classified ads. As of January 2014, Sulit had about 2.6 million registered users.
In December 2013, RJ David announced that they were "combining forces" with OLX. By then, all advertisements and pages previously found on OLX.com.ph were being redirected to Sulit.com.ph. David said the move was their way of "strengthening our #1 position as the fastest and easiest way for Filipinos to buy and sell stuff."
The New OLX.ph
On March 19, 2014, David officially announced that they were changing the Sulit brand name to OLX Philippines, and unveiled their new URL: OLX.ph. Existing Sulit users do not need to register for OLX.ph again; they can just login using their existing account.
David clarified that this is not an acquisition in a statement he gave to Tech In Asia. He said that this is a "change of brand", and that he and co-founder Arianne David will still be in charge of OLX Philippines. "The name change to OLX aims to inspire Filipinos to re-think what they know about Sulit, and to re-think what they have to sell online," he said.
Aside from the change in brand colors and logos, the new OLX.ph now features a simplified ad creation page that makes it easier to create and post classifieds.
David also noted that their Android app has been upgraded and will be available on the iOS platform soon, and that they will be expanding their customer support to provide the assistance their growing user base's needs.