Three Ways to Align Your Marketing and Sales Teams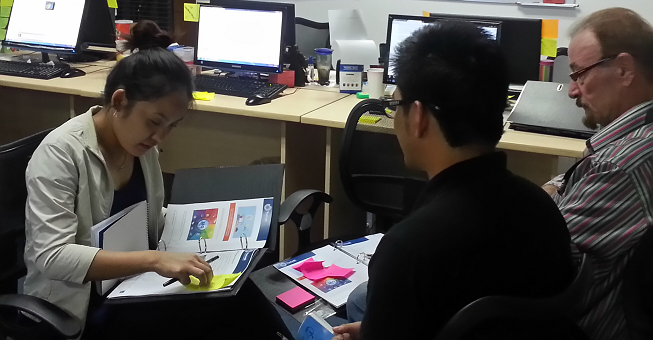 Sales and marketing teams often have difficulty collaborating, but that's definitely not the case in our company. As the manager of both our sales and marketing teams, I can say that the two departments have been doing a pretty good job working together.
Collaboration between these two teams is something that every company needs in this age of integrated digital marketing. Sales teams are in the front lines when dealing with your clients and customers. Tapping into their experience and the knowledge they gather allows marketers to develop better strategies that really appeal to your company's target audience.
Let me talk about some of the steps we take to keep our sales and marketing teams aligned and facilitate better collaboration between them.
Establish the Relationship through Communication
Many companies keep their sales and marketing teams detached from one another. Bridging the gap between them is obviously the first step in getting the two teams working together effectively.
A good way to get started is to have the two teams attend meetings focused on digital collaboration. This is a good way to encourage them to share the information and suggestions they have. Talk about the leads your marketing efforts generated, and how they were generated. Ask the sales teams about what the prospects they've contacted want to know about your services and your company, and what questions they frequently ask. This information can help improve your internet marketing specialists develop effective strategies for different aspects of your digital promotions, including social and content, to bring in more targeted leads.
I also encourage our marketing team and sales team to communicate with each other even outside of meetings. Allowing them to become more at ease with talking to each other can help build up the kind of rapport they need to work together effectively.
Collaborate when Developing Content
Content calendars are essential for any digital marketing strategy, but many sales teams leave the calendar creation tasks to the marketing team. You could be missing a lot of great ideas for content topics or mediums without the sales team's input. Try to make the calendar creation process as simple as possible to encourage your sales team to contribute.
Our teams often take the initiative to talk to each other when they come up with good content ideas on the fly. Our marketing team is usually in charge of the content development for our blogs, but some of the topics we cover were actually suggested by people on our sales team.
Have Your Teams Attend Training Seminars
The internet makes it easier for consumers to research and gather information about products and services before they even get in touch with your sales team. You need to make sure your sales team has the right answers for the questions highly-informed prospects are likely to ask, and that your marketing team knows exactly what to focus on when promoting our products and services on different media. Give them access to resources like white papers and have them attend training workshops or webinars to make sure everyone is on the right track.
We encourage all our teams to always be open to learning and training. We recently started our own Learning Department and began conducting training sessions with our employees and managers from different departments to keep everyone updated on our industry, our services, and our methodology.
We are one of the few companies with sales and marketing departments that work in tandem to provide the best services for our current clients while bringing in and converting more leads each day. To learn more about what we can do for you and your company, contact us today!