Digital Marketing for Auto Dealers
WIN MORE CUSTOMERS WITH CAR DEALERSHIP DIGITAL MARKETING
MAKE BUYERS CHOOSE YOU WITH DIGITAL MARKETING FOR AUTO DEALERS
Car buyers are a special type of customer. Because of the size of their purchase, many spend a lot of time gathering information offline and online. Comparing car models. Researching reviews and chatting in forums. Always looking for the absolute best deal that will maximize their investment.
For all these reasons, they take much longer to convert into actual buyers – and the challenge is trying to find out how much closer they are to a purchase, and you to your sale.
SEARCH ENGINE OPTIMIZATION FOR AUTOMOTIVE INDUSTRY CAPTURES VALUABLE SALES LEADS
The path to conversion is slow, but steady – all your car dealership or car dealership network needs to focus on is how to keep your prospect's interest trained toward your business. When you know they're narrowing down to specific choices, looking for dealership locations, and checking out prices, you know that there is serious intent to buy; it's just a matter of where and with whom.
SEO for the automotive industry can turn into an especially effective strategy for auto dealers. By harnessing both SEO and analytics, you'll come to understand your prospects better.
Work with us. Together we'll pinpoint who's still window-shopping and who's getting closer to actually buying. Our automotive SEO will focus on keywords and topics that are of interest to your buyers. We'll help you find winnable keywords that direct Google searches toward your business.
Our keyword research will benefit your website especially if you're building up your e-commerce capabilities – and inform the way we can deploy an allied pay-per-click advertising campaign.
We'll also strengthen your Local SEO and Google my Business profiles to optimize online information about your business and reduce the barriers to a sale.
Tell us what your plans are – and we'll work out an SEO automotive industry marketing plan that's made for you.
SITE OPTIMIZATION
Our SEO strategy will use on-page, off-page and technical optimization strategies that improve the way Google understands your website and its content. Improved optimization increases your website's authority and relevance for specific keywords and topics, which are the basis for top search results and website rankings.
LOCAL SEO
Google searches for an auto dealer's address signal a potential sale, so make it easy for customers to know exactly where you are.
An important part of attracting customers near you is optimizing your Google my Business (GMB) and Number, Address, and Phone Number (NAP) information. We'll optimize directory information for your store or set of stores on online directories as well as business or trade association listings.
SEO FOR ECOMMERCE
Get a headstart on the competition with an ecommerce strategy that's boosted by ecommerce SEO.
We'll help you shape online content to capture user searches for automotive industry products and services you offer. By focusing on car attributes, product descriptions, and other automotive industry terminology, we'll help drive actual buyers to your site.
Social media is your opportunity to dialogue and listen to your customers. Car buyers are amongst the most active social media communities on Facebook and Instagram – and if they're there, you should be too.
Invest in social media marketing for auto dealers like you. You need a proactive, committed, automotive social media strategy that builds communities who know who you are, what products you sell, and what promos you are offering at any point in time. A good social media services plan for auto dealers showcases your customer service skills and gives your brand a voice to every single customer who interacts with your business.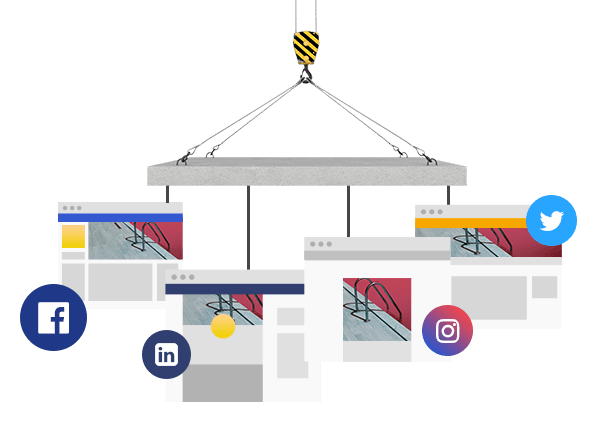 SOCIAL SELLING
Facebook and Instagram advertising are quickly becoming key sales support tools for tech-savvy, information-savvy buyers in the Digital Age. Connect them to your website and give them a chance to contact you for more information about your products and promotional activities.
COMMUNITY DEVELOPMENT
Strengthen your bond with customers by creating a strong presence on social media. We'll help you create fresh, friendly content at regular intervals.
We'll also help you respond
to product inquiries, requests for test drives, and customer service feedback. Create a good impression with the speed and quality of your responses.
EARNED MEDIA FOLLOWING
Increase your number of followers and fans with content on social media that's easy to forward and reshare on other platforms. Make satisfied customers support your brand-building efforts by sharing the good news about you.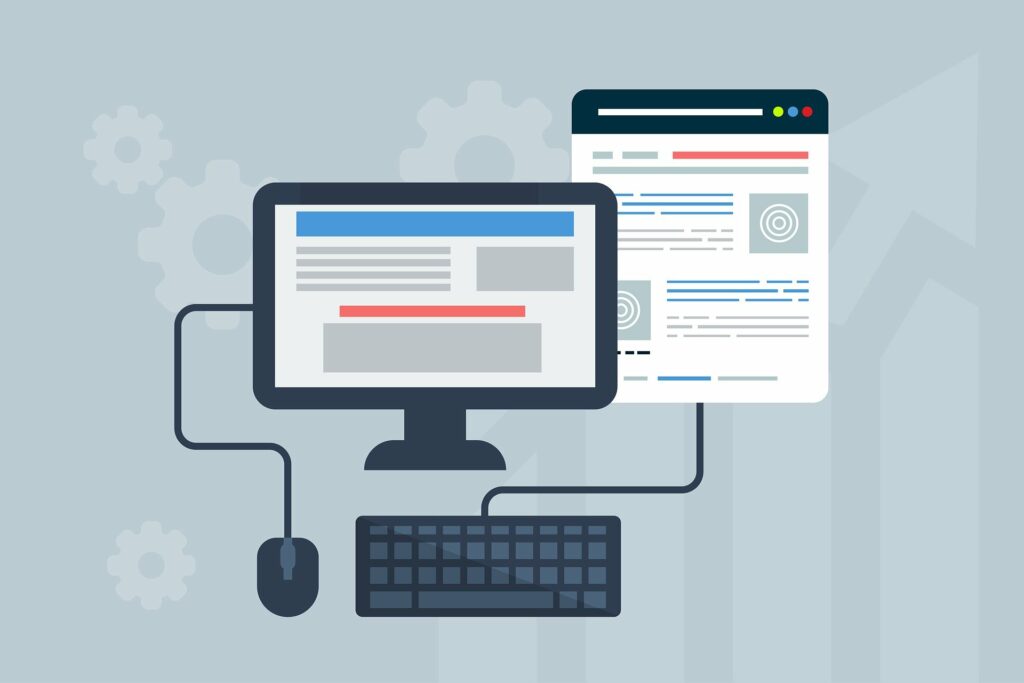 Engaging automotive web designs that make your brand stand out
In 2020 many more people became accustomed to shopping and transacting on the Internet. For car dealers, this is a big opportunity to provide leads with the best information possible to help them make a sale.
Maximize the use of your owned media – your car dealer website – by listing all your products and services and guiding your customers toward an informed purchase. A good automotive website design should have attractive product visuals, information about warranties, financing options, and insurance deals. An e-commerce driven website might help you drive parts and accessories sales, book car tune-up services, or car sale pre-orders.
Truelogic can build this site for you, ensuring it is pump-primed with great content and SEO optimized upon deployment.
RESPONSIVE DESIGN
A Truelogic automotive web design project will ensure your website is mobile-friendly, loads quickly and efficiently, and delivers an optimized experience for all users.
E-COMMERCE PLATFORM WEB DESIGN
Work with Truelogic to make an ecommerce platform a reality for your car dealership. We work with SEO-friendly, native ecommerce platforms like WooCommerce, BigCommerce, and Shopify. Not only do they offer a friendly customer experience; they also allow you to transact real purchases smoothly, safely, and conveniently.
Engaging Content For your web audiences
We'll craft content that your readers will enjoy reading, helps users find what they're looking for, and helps customers remember your brand.
By engaging your customers regularly with good content, you'll remind them of you when the time comes to make a purchase.
Close more car sales with attractive deals and promotions
Paid media campaigns for the automotive industry are the perfect platform to jumpstart regular sales campaigns. The beauty of search engine marketing (SEM) for auto dealers is that it can leverage the keyword research and analytics we gather when building an SEO campaign.
Drive sales all the way through with smartly written copy and graphics. Strategic PPC ads for the automotive industry cost just a fraction of what you might spend for newspaper ads and other forms of traditional advertising.
Wield the power of a good PPC management services for your auto dealership. We'll create advertising content for Google Search and Google Display Ad Network that shows off your latest products and encourages viewers to buy.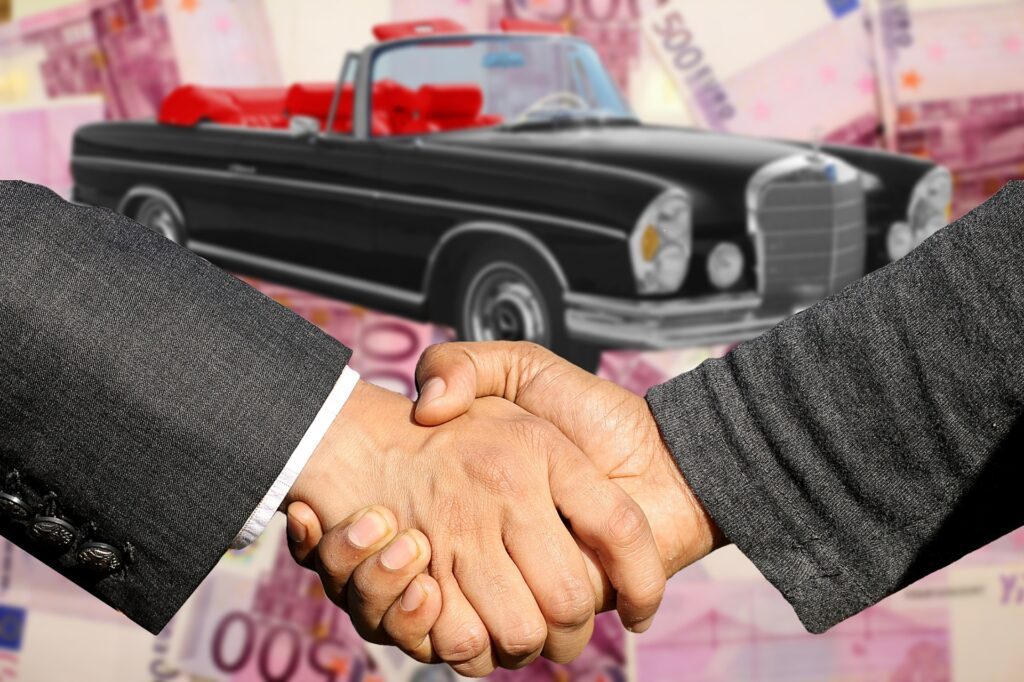 GOOGLE ADWORDS CERTIFICATION
Work with Google Adwords certified specialists. We're also well-versed in ad analytics and will recommend how to pivot your campaigns to maximize reach without denting your budget.
REMARKET
Maintain brand awareness with web or mobile visitors. Remind them of car models, spare parts, and accessories they've looked at – encourage them to come back and turn that browse into a purchase.
MULTI-PLATFORM
Magnify your reach with ad content that's visible on many commercial sites, Google, and even YouTube.
Increase Buyer Satisfaction with Content Marketing for Auto Dealers
Content Marketing is a very powerful tool that can really make a difference in your relationship with customers. Car buyers and car aficionados consume vast quantities of content while contemplating a sale, so producing content, whether it's on social media or on your website, builds communities and converts shoppers into buyers. Talking to your buyers creates authority and trust in your brand. With tailor-made content marketing services for auto dealers, we'll help you create excitement around a future purchase, or reinforce the satisfaction of a recently bought car. Together with SEO and Social Media marketing for automotive companies, content marketing becomes a formidable weapon in your digital marketing toolbox.
GET YOUR OWN AUTOMOTIVE DIGITAL MARKETING CAMPAIGN UP AND RUNNING CONTACT US TODAY!