DIGITAL MARKETING FOR RECRUITMENT AND STAFFING COMPANIES
LOOKING FOR BUSINESSES TO HELP WITH THEIR RECRUITMENT? LET THEM FIND YOU FIRST.
BE THE #1 RECRUITMENT FIRM EVERY BUSINESS SEES ON DIGITAL
The recruitment sector is evolving in time with the changes on the digital landscape. As more job seekers go online to find potential companies to take them in, employers turn to recruitment firms to maximize their reach. But, are you there when these businesses start reaching out?
Our digital marketing services for recruitment firms will put you right on top of the list when potential clients search for you.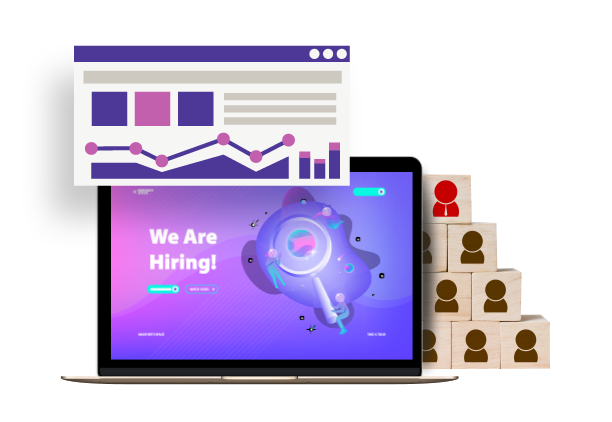 BUILDING YOUR PRESENCE ORGANICALLY WITH SEO FOR RECRUITMENT COMPANIES
With the Philippine job market on the rise, recruitment firms need a strong digital presence to get the attention of companies needing help with their hiring processes. Start with a well-executed SEO for recruitment firms.
We've designed a methodology that ranks the best keywords, leverages quality content, and improves the overall performance of your recruitment firm on search engines. Every aspect of our SEO strategy aims to make your recruitment business ever-present, so clients will find you first.
A MORE TARGETED MESSAGE FOR A TARGETED AUDIENCE WITH PPC FOR RECRUITMENT FIRMS
If you're looking for instant traffic, our PPC strategy will provide the boost you need for your recruitment firm. We've helped businesses locally and globally dominate the digital landscape and complement their SEO efforts with paid search advertising.
Our PPC marketing services for recruitment firms come in three folds:
Search ads – Drive businesses looking for recruitment services to a high-converting landing page.
Display ads – We leverage the Google Display Network to provide maximum exposure for your brand.
Remarketing ads – It pays to be persistent, and we do this with remarketing ads that follow your clients on every web property they visit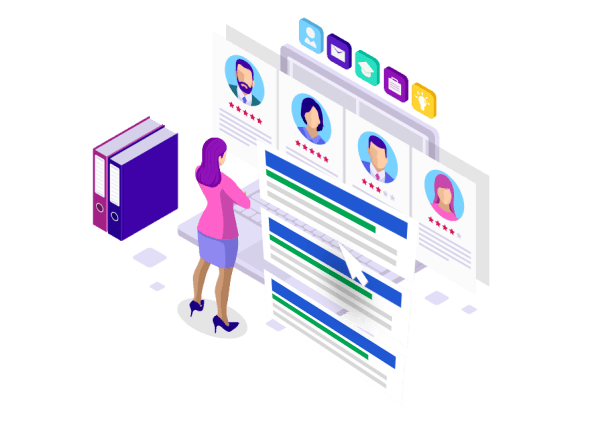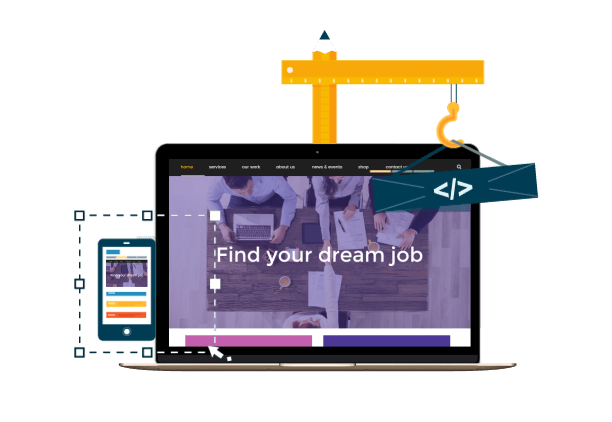 RECRUITMENT FIRM WEBSITES THAT DRIVE LEADS AND IMPRESS VISITORS
A website is one of the most powerful digital platforms for businesses. If you want a website that can wow your potential clients and serve as a lead-generating machine, our web design services for recruitment firm can provide you the best of both worlds.
Designed to Reflect Your Brand
We stick to your choice of colors, graphics, and WordPress theme that will give your business the branding push it needs.
SEO-Ready to Rank Your Site Better
Our web design for recruitment firms follow the best SEO practices to make your site search engine- and user-friendly.
Built on Your Platform of Choice
Our workflow allows us to be flexible in launching websites for recruitment businesses. We have website designers and developers with ample experience of building sites on different platforms.
SOCIAL MEDIA FOR RECRUITMENT FIRMS THAT AMPLIFY RELATIONSHIPS AND ENGAGEMENT
With the reach and engagement that happens on social media, it's more important than ever for recruitment firms to have a well-executed social media strategy. Our social media management services help recruitment businesses build awareness and solidify their relationships with their target audience. Whether it's on Facebook, Twitter, or LinkedIn, our social media specialists are here to help:
Sharing content that speaks to your audience
Targeting the right audience demographic on every social channel
Optimizing your recruitment company's social media profiles
Promoting high engagement to build brand loyalty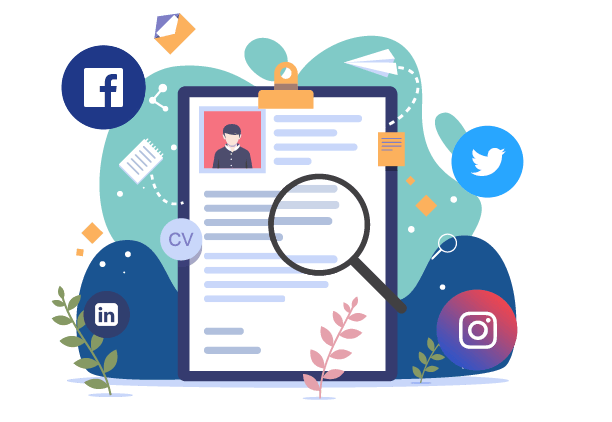 LOOKING TO RAMP UP YOUR CLIENTELE? FIND OUT HOW OUR DIGITAL STRATEGIES CAN HELP!