The Complete Guide to Getting Backlinks for Your Campaign
Link building is an essential aspect of any SEO strategy, but it's also easily one of the most misunderstood parts of SEO. After all, not all links are created equal.
It has long been established that one of Google's primary ranking factors is acquiring high-quality links. However, the process of acquiring these links isn't easy and has undergone changes in the past few years. The days of spamming blog content sections, using article directories, and link farming are behind us. Google states that any link schemes created to manipulate PageRank or site rankings in search results are considered violations of Webmaster Guidelines. This includes any behavior that manipulates links to a site or outgoing links from a site.
Google tells us that there's simply no shortcut to boosting your site's rankings through link building except to continuously put out great content. The search engine makes sure of this with each tweak in the algorithm. Every day, it grows smarter in evaluating links and if you're not using white-hat linking strategies, you run the risk of incurring penalties.
What is White-Hat Link Building?
White hat link building techniques are low-risk SEO strategies that fall within Google's Webmaster Guidelines. They're the complete opposite of black-hat link building, which consists of spamming comments containing links to a site and creating link farms.
White hat link building focuses on two types of links: natural and built.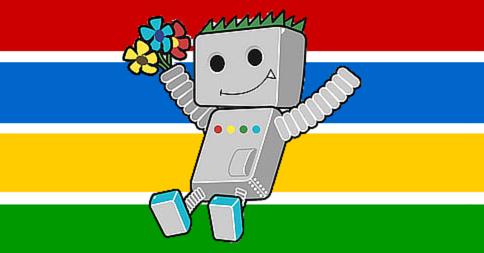 Natural links are links that occur organically. In other words, they're not easily seen as being placed by your company or website (at least in Google's POV). People just naturally link to you because you're an authority in the industry or you put out great content. Since they are placed without a direct intention of influencing rankings, Google considers it a vote of confidence that Page A linked to Page B. These "votes" will then typically help your page rank higher in the search results.
The thing is, the vote or the link has to be made naturally, meaning you didn't influence the site to link to you. There is no explicit agreement to place links or have link exchanges.
Natural links do not:
Have tracking parameters.
Exist within paid or sponsored content.
Redirect through monetization tools or Javascript.
Currently, there's only one way to gain natural links: put out link-worthy content.  This means that you should put out content that's supported by data (resource guides, curated lists, educational articles, etc.), appeals to the emotions of your target audience, and ultimately provides a solution to their problems.
Another strategic technique of white-hat linking is building links through social media platforms and online directories. Also known as a business listing or a business directory, an online directory lists businesses in a specific location, a certain category, or particular niche.
As a business, you want your target customers to find you when they search for your products and services. Using online directories is your proactive step. When you put your business information on online listings, you create a base primarily for the online presence of your business, forming a bridge that helps you connect with both prospects and loyal customers.
Aside from increasing the online presence of your business, online directories also help with link building. Online directories are listings that provide your site's URL in link form so it can direct users to your website. These online business listings are then a type of backlink, contributing to diversity in the link profile.  The same goes for the links you place on your social media accounts such as Facebook and YouTube
Implied by its name, a diverse link profile means that you obtain varied kinds of links for your website. For search engines, this link diversity is good sign since it makes the backlinks you gain appear more natural or organic (as opposed to those that come from a single source).
However, keep in mind that these links are also often called "leased links." Since you don't own the  domain, the online directory or social media site can easily take down your posts and/or account, including your backlinks.
The Gray Area to Link Building
Earlier, we mentioned white-hat vs. black-hat link building, but no guide to link building would be complete without at least touching on a couple of gray hat strategies. While some gray hat link building techniques stretch the limits of Google's guidelines, there have been no penalties so far. However, just because they're not explicitly prohibited doesn't necessarily mean they're the best practices.
Guest blogging
This is a slow process that yields a lower number of links, but they're well worth the effort as these links can be highly valuable to your site. Guest blogging on sites with great authority will help you gain link equity (the value a link contributes to your page) as it adds nicely to your link profile. Keep in mind that the links you place through guest blogging should be extremely authoritative and relevant, and it allows you to include appropriate, relevant keywords and control the context around your brand.
Reach out to bloggers, online media outlets, and other sites related to your industry and ask if you can write an article for them. Your main focus in this approach is to create high-quality content that engages the audience of the site. This will help establish your brand as an authority in your industry and as a reliable source of information. In the long term, this will help build up success for natural link building.
Take note:
It's against Google's guidelines to pay for or trade links in any way. If another site asks you asks for payment to publish a post or place a link on your site for them, decline at all costs. This puts your site at risk of being penalized as it is a clear violation of Google's guidelines.
Also, Google warns webmasters to avoid large-scale article campaigns. Once Google detects that a website is participating in these types of campaigns, the search engine will change its perception of the quality of your site and negatively affect your rankings.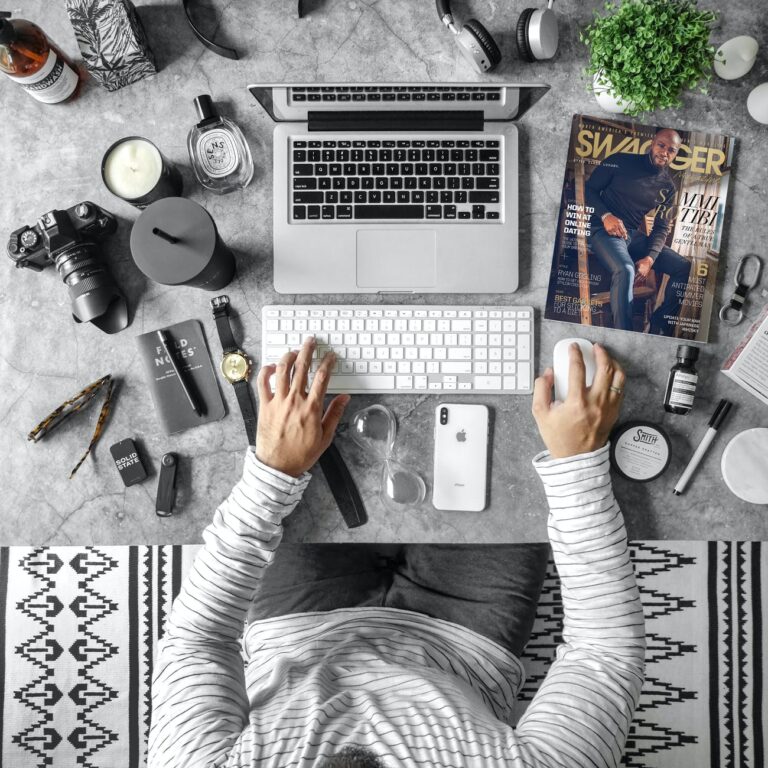 Launch broken link building campaigns
In broken link building involves, you replace links to 404 pages on a specific page with a working link to your website. You can do this by finding resources in your industry or niche that are no longer live. Then, reach out to the site's webmaster and ask if you can replace the broken link with a working one that redirects to your content. It's a technique that benefits both parties, as it helps you build your own links while helping webmasters to clean up their site.
Footer links that direct to other websites in your company group
Footer links inform Google which pages are most valuable to your site and can help signal relevancy to Google users. They're also a great way to include links from other websites in your company group. For example, Amazon links to Whole Foods from their footer and vice-versa. In turn, all their sites benefit from each other's links.
Gain Backlinks Without Risking Google Penalties
Effective link building requires determination, hard work, and a content strategy that will acquire you organic backlinks over time. Some key takeaways include:
Use white hat techniques to boost user experience through high-quality content with useful links.
Answer search intent and creating informational shareable content
Use gray hat techniques in moderation and with caution to avoid penalties from search engines
Avoid black-hate techniques at all costs
There are faster link-building techniques out there, but if you want your site to be Google penalty-proof in the long term, it's best to stick to tested and proven white-hat and gray-hat techniques that will reward you algorithmically.