We Nurture Brands Daily, Globally.
We believe in inspired minds, insightful ideas, and coordinated change.

A Leader In The Digital Arena
In 2009, Truelogic started as an SEO company. From a nine-man team, we have grown to be one of the leading and largest digital marketing firms in the Philippines. Our solutions have grown as well. We now deliver a range of reliable, turnkey digital marketing services to thousands of clients locally and globally.
At Truelogic, we're not a fan of a cookie-cutter approach. We push the boundaries of digital marketing to provide disruptive, strategic solutions that deliver business-growing results. This tenacity, combined with our curiosity, passion for technology, and care for our clients, has led us to become a leader in the digital arena. Partner with a top digital marketing agency like us, and you'll gain a competitive advantage.
A Team of Brilliant Digital Marketing Professionals
Over the years, we have built a team of out-of-the-box thinkers and proactive professionals. From content creators, social media managers, and web designers to project and account managers, our team is full of brilliant individuals who are ready to get creative, build your campaigns, and make you stand out online.
Above all, we're not just an agency for hire; we're your business partners. Our focus is on your success. Count on us to always have your back — in and out of the digital arena.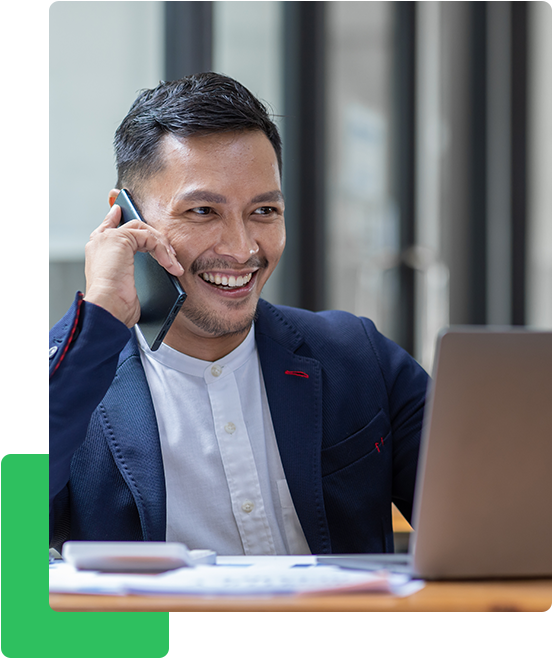 Our Core Values
The TrueLogic team provides clients the best services possible with our core values in place.
Caring and Ownership
We care about our colleagues, clients,  and the quality of our work.
Enthusiasm
We channel our energy to bring amazing results to our clients everyday.
Communication
We collaborate closely with our clients, and inspire others with our ideas.
Proactive
We are results-oriented and relentlessly find better ways of doing things.
Curiosity
We constantly find ways to broaden our knowledge.
Techyness
We consider "Nerd" a compliment, and "Geek" a social status.
What We Do
We deliver a broad selection of digital marketing solutions, including SEO, PPC, website design, and social media marketing. We're not afraid to use strategies based on disruptive, creative ideas. But of course, we make sure every campaign is anchored on industry-proven techniques and the client's unique marketing goals.
Our solutions are also flexible and scalable, making them ideal for businesses of all sizes. Whether you're a startup or an enterprise, we're here to help you grow and provide better service to your customers.
Simply put, our team comes to work every day to make businesses — and lives — better.
Our Services
Our brand steadily attracts an impressive following of satisfied clients all over the world. We provide a wide range of services to get your business optimized. We specialize in SEO services, Web Design and Development, and a full range of online solutions.

Our Team
TrueLogic keeps getting stronger with time. Our top management team is detail-oriented and has a strong drive to help businesses grow. We've got the best mix of expertise, talent, and attitude combined. This manifests in the work we produce and the time we spend in the office.

Our Opening
Our growth is unstoppable. We're always on the lookout for brilliant minds to provide effective online solutions to our clients. If you are hardworking, ambitious, creative, and can communicate your ideas clearly, visit our career section.

Our Leadership
Get to know us more. And together, let's grow further.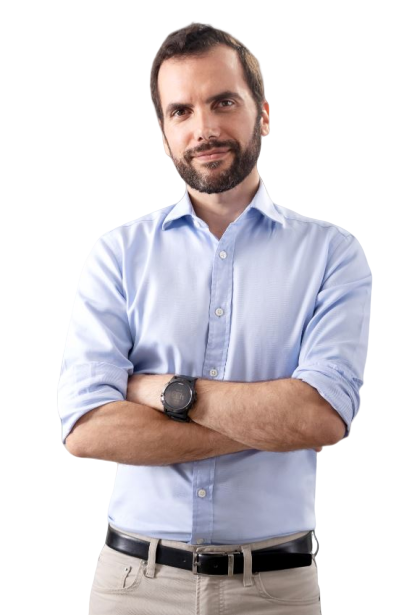 Itamar Gero
Founder
Itamar Gero made the Philippines his home in 2009 when he founded TrueLogic Online Solutions. Since then, he has garnered the brightest minds in digital marketing who have successfully executed digital strategies in the most competitive industries online. He currently also serves as the President of the
Israeli Chamber of Commerce of the Philippines (ICCP)
. Besides being a serial entrepreneur, he travels the world, meditates whenever possible and dreams in code.
Bernard San Juan III
Managing Partner
Bernard has more than 20 years experience in the online industry, working with Web portals, e-commerce, and online publications. He has overseen the development of over a thousand marketing campaigns and over 400 websites. He is a featured speaker and trainer at events nationwide and has had the privilege to speak at the
Ateneo Graduate School of Business
and
De La Salle University
.