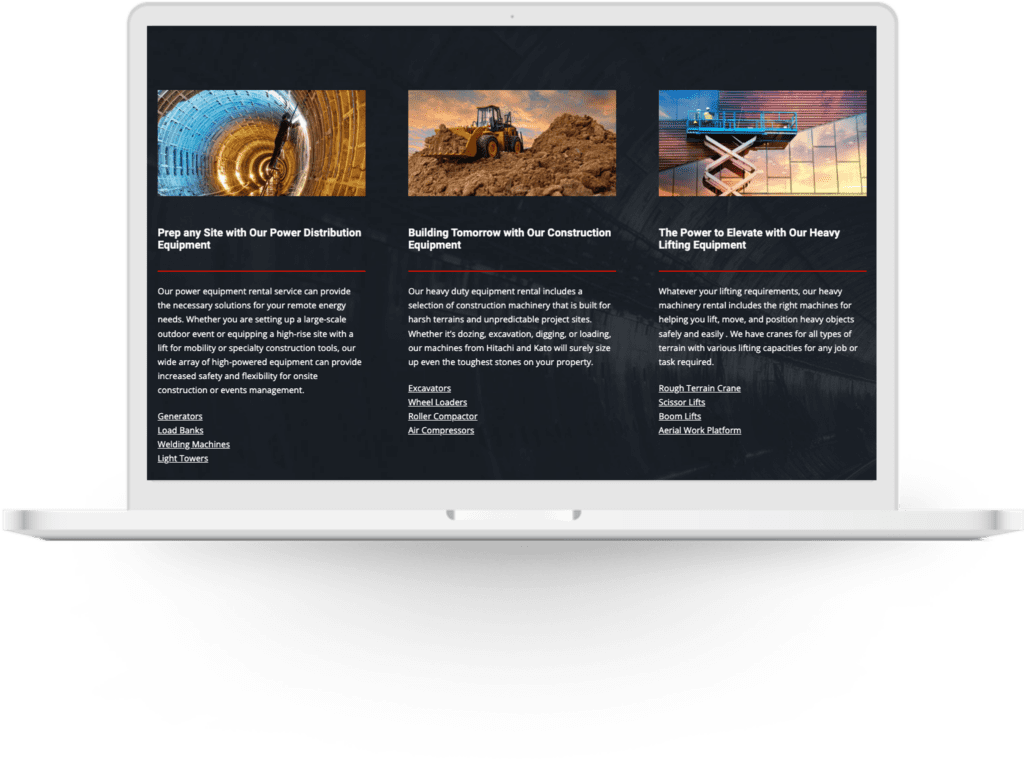 From zero to
632.1%
Growth Through SEO
Since May 2021, Truelogic's SEO services have helped them gain:
Increased organic traffic
Increased organic sessions
Targeted keywords on page 1
The Challenge
The client is one of the heavy rental companies of choice in the Philippines. It continuously diversifies its business by providing quality products and services, in terms of Power Generation, Construction and Mining Equipment, Warehouse and Material Handling Equipment, Commercial, and Utility Trucks, Motorsports Event Organizing, and Distribution of Motor Racing Equipment, Golf Cars, and other Racing Accessories.

However, they had a website that was not optimized for search engines and was not ranking well for keywords related to their services. As a result, they were missing out on many potential customers searching for heavy equipment rental services online.
The Goal
The heavy equipment rental company's goal is to rank 60% of the targeted keywords on the 1st page of Google search results.
Our Solution
During the first few months of the campaign, we started focusing on identifying issues that might hinder the SEO recommendations and optimizations from performing.

A website rebuild was also done to address the website's technical limitations and maximize the benefits of the SEO campaign.

From the hardcoded website, it was converted to a more SEO-friendly backend using WordPress CMS.

After the website was rebuilt and addressed technical issues, we also implemented an on-page and off-page SEO strategy to help boost their visibility and improve their search engine rankings.
Outcome After Truelogic's SEO efforts
Through 2021, the client acquired over 300,000 website visitors. This led to almost 300 inquiries. The company also saw a significant increase in organic traffic and website engagement. In just six months, they experienced a 632.1% increase in page views, a 128.8% increase in organic traffic, and a 118.7% increase in organic sessions. Additionally, 18 of their targeted keywords were now appearing on page 1 of Google search results, giving them a competitive advantage over their competitors.

This demonstrates an effective SEO's impact on a business's online presence. By improving its website's visibility and ranking for relevant keywords, the company was able to attract more organic traffic, increase engagement, and ultimately grow its business.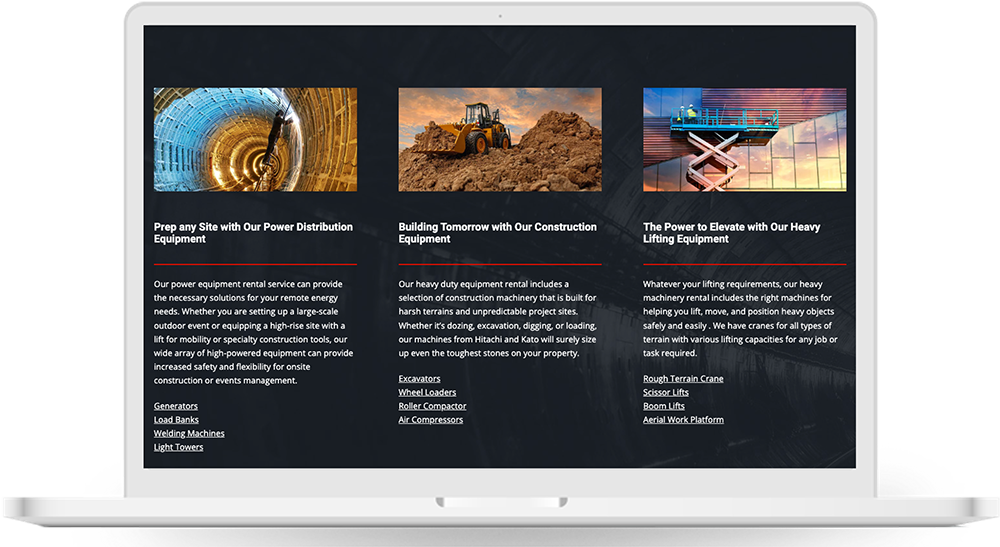 Let's start your success story.