Facebook Teams Up with Shopify to Add 'Buy' Buttons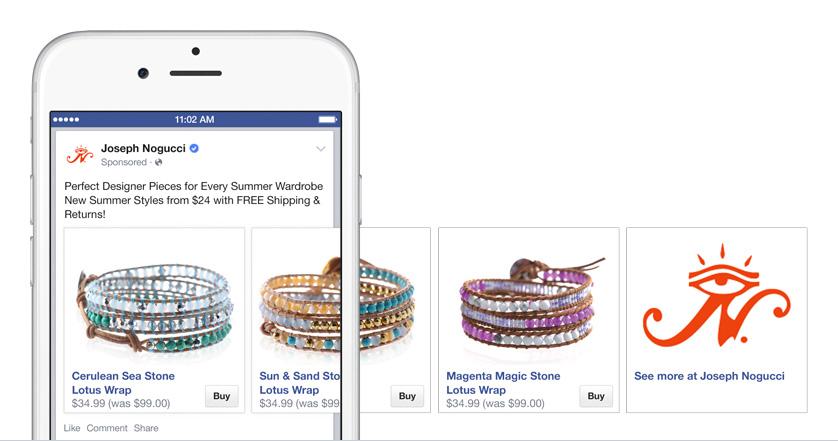 Facebook has rolled out several updates, all in a bid to improve user experience and give you everything you want without leaving the site. First, it was the Instant Articles, which allowed the social network to host third-party content on the site itself. Now, a 'Buy' button is in the works to make online shopping a lot easier.
Online Shopping: No More Leaving Facebook
The Mark Zuckerberg-led company has partnered with Canadian commerce company Shopify to launch a 'Buy' button that will enable users to buy items right from their news feed or from Pages without having to leave the social network.
The update has been months in the making, with earlier reports saying Facebook would team up with Stripe, the company powering Twitter's 'Buy' button. The move comes after several networks have improved their ad platforms and added their own buy buttons; Instagram has moved to make its ads service available to all businesses, YouTube introduced TrueView for Shopping, while Google, Instagram, and Pinterest confirmed buy buttons are either already rolled out or are in the works.
Shopify said a small group of merchants are already accessing this feature, with the beta test expanding to include different businesses.
With user privacy in mind, the "buy" call-to-action button makes purchasing easier, especially on mobile. Shopify promises the buying process through Facebook is safe and secure. Users will have the prerogative to save payment information to make future purchases easier.
A number of US-based Shopify merchants will get the chance to try the new feature first. For the chosen businesses, you can start posting products along with the buy buttons once the Facebook sales channel is added to your Shopify account. In addition, these posts can be boosted with paid advertising. Customer and order information entered through Facebook can be managed through Shopify.
Mobile and Retail
This new feature continues the trend of social networks adding branded call-to-action buy buttons to their respective platforms. This just shows that the rise of mobile is really a big opportunity for online retailers and businesses. Optimizing your social media strategies and updating your marketing campaigns are key if you want to win big in online retail and advertising.