Facebook's "Instant Articles": Threat or Opportunity?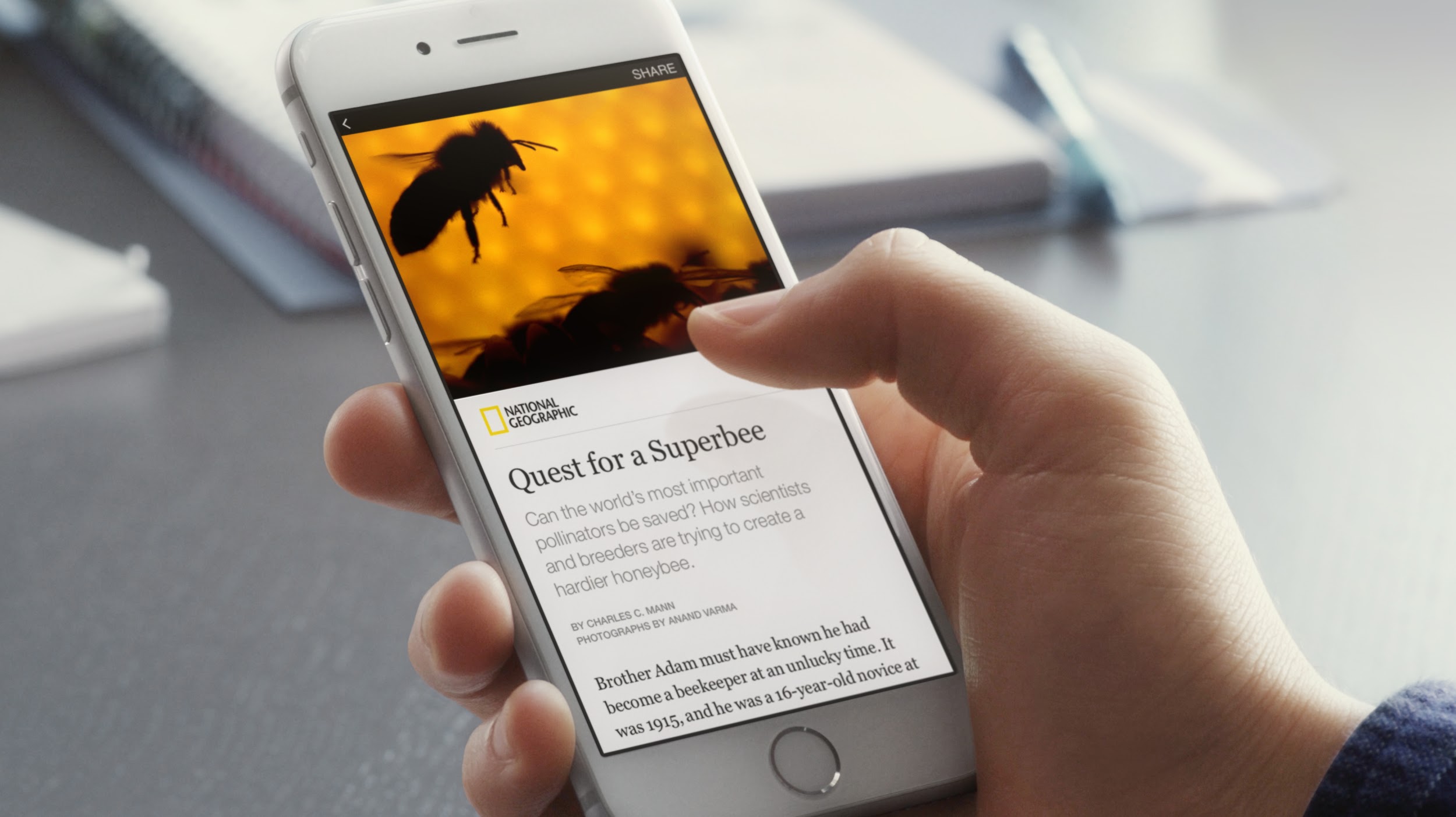 Social media giant Facebook officially launched "Instant Articles" last week—a move that allows them to host third-party content on the site. The new feature promises an improved experience for users and a chance for publishers to improve readership.
"As more people get their news on mobile devices, we want to make the experience faster and richer on Facebook. People share a lot of articles on Facebook, particularly on our mobile app. To date, however, these stories take an average of eight seconds to load, by far the slowest single content type on Facebook. Instant Articles makes the reading experience as much as ten times faster than standard mobile web articles."
Some of the first publishers to take part in the initial launch are The New York Times, National Geographic, and Buzzfeed. Right now, nine publishers have already partnered with Facebook for the new venture, including the United States' NBC and The Atlantic; Britain's BBC News and the Guardian; and Germany's Spiegel and Bild.
Facebook plans to work with these publishers to receive feedback and make improvements, with the goal of bringing in more partners.
The question is: Is it a threat or a marketing opportunity?
The answer: It's a little of both.
A Possible Threat
This initiative seems like an organic evolution to adapt to consumer behavior, but it could pose a threat to marketers.
When a marketer or publisher hosts an article on their own site, inbound links would direct to that site, which helps drive more traffic. With Instant Articles, sharing and linking is limited within Facebook itself.
Marketers would then run the risk of getting fewer links back to their sites, which means they're trading more Facebook following for less search and referral traffic.
Second, Instant Articles keeps readers within Facebook. Marketers would lose the opportunity to offer the readers other content and services on their own sites. Users might also get directed to other content within Facebook.
Third, Facebook is using its new news feed ranking algorithm to recommend stories and content from their partners. That means the rule on whose content gets recommended and when could be influenced by Instant Articles.
A Window of Opportunity
Facebook has an audience that even the most popular news websites can only hope to compete with. It has more than one billion members globally and has excellent reach on smartphones and tablets, with 1.25 billion active monthly mobile users.
Instant Articles gives marketers the chance to tap this vast user base. What's more, it allows them to gain a massive readership easily in a single roof compared to collecting an audience from several sources, like social platforms, organic reach, and paid search.
Facebook's users are not only big in number–they are also engaged. They have a strong demand for content, and the social network is their go-to platform in following the stories that interest them.
Lastly, Instant Articles supports Facebook's goal of promoting quality content. That means the content published on the site gets a credibility boost.
What This Means
We have all seen this before: businesses from every industry compete to build, grow, and maintain a Facebook page. All of a sudden, FB changes their policies, which makes it more difficult for those businesses to reach the fans they worked so hard to attract.
Who's to say it won't happen again with Instant Articles?
Marketers might really have to publish their content on Facebook sooner or later. Those who decide against the deal with the social media giant might end up missing out on a large amount of audience later.
Now, should you go against the tide and keep your content from being distributed via Instant Articles? No. Should you give up optimizing your own blog for search, and instead only optimize your content for Instant Articles? No.
The key to driving long-term business growth despite the big change is simple: maintain the quality of your content. Work on your content marketing strategy and create engaging and share-worthy articles.
Make sure these are not outdated and stale in comparison to others distributed through Instant Articles. Otherwise, users will less likely to engage with your content and, ultimately, convert into customers.