4 Ways Social Media Marketing Gives Local Businesses the Edge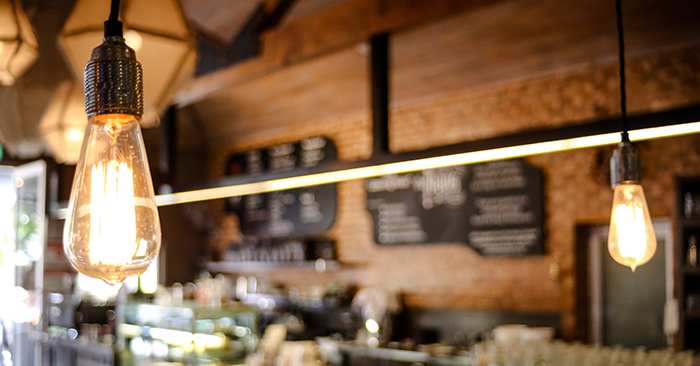 Social media for local businesses has become a part of the Filipino lifestyle. Ask anyone if they like, follow, or are subscribed to any brand or business page on Facebook that they genuinely support and patronize, and they'll likely say yes. In fact, per Data Reportal's 2022 report, there are 92.05 million Filipinos using social media, with users spending a daily average of 4.17 hours on various online platforms. True to the statistics, the Philippines is the "most social nation" in the world.
When Facebook reached the Asia Pacific, Filipinos were quick to create their own accounts, find people they know, and grow their friends list. And with apps, games, and everything Facebook keeps adding to their site, Filipinos became more enamored with using it as a means to connect. It doesn't stop with Facebook, though. Twitter, Instagram, and Snapchat also became a favorite social escape of many. And now, we also have Tiktok, which is extremely popular with the younger generation.
Knowing that a portion of their target audience is likely on these social sites, what would any smart business owner do? The answer is pretty obvious – to be on these social channels.
As an entrepreneur or business owner with a brand looking to expand online, it is natural to be curious about the opportunities that come with social media marketing for local businesses. The data is there, but of course, the numbers have to make sense for your business goals as well.
This is where we, as a professional social media agency, step up to the plate — we'll walk you through all the analytics data and social media marketing metrics to help turn them into actionable steps so your online brand reaches its business goals, whether it's customer awareness, brand loyalty, leads, or sales
In this blog, discover how impactful doing social media marketing can be for local businesses and how your brand can effectively leverage these different platforms towards success.
Social Media As An Asset For Local Businesses
The boom of social media in the Philippines has greatly helped local businesses from all kinds of industries. Free and user-friendly, channels like Facebook and Twitter allow startups to create profiles that put them in front of their audience.
Social media marketing for resorts is one example. Platforms like Instagram, Snapchat, Facebook, and Tiktok feature "Stories," which let businesses share photos and videos that disappear after 24 hours. These are ideal for hotels, condo units for staycations, and out-of-town resorts promoting special rates, packages, and vouchers as they create a sense of urgency.
For restaurants, on the other hand, social media is perfect for sharing food porn. Our mouths water at the sight of an appetizing burger or a beautifully presented plate of pasta, and this makes us want to head to the nearest restaurant to have a taste.
The key is in knowing your audience and what type of content will trigger their interests. Social media marketing requires time, effort, and strategic thinking to be successful, but once you've cracked the code, the results will all be worth it.
Some examples of brands that thrive through digital marketing strategies like posting quality content for social media include: Angkas, Durex PH, and Shopee Philippines, among others. As local businesses with unique and distinct backgrounds, they have different strategies in place, but share one thing in common – a strong social media presence.
If you're not on social, you're losing a valuable digital asset for your business.
With social media marketing providing you with an edge against the competition, any local business or franchise can enjoy the following long-term opportunities:
Build Customer Relationships
It's difficult to sell a product or service, especially if you don't know how to reach your audience. Big brands have the budget to spend on billboards and TV ads; small businesses don't often have the same luxury.
Social media marketing, however, can help you reach your audience in an instant and provide measurable results.
Facebook Insights and Twitter Analytics offer social media metrics that digital marketing agencies use to show proof of performance for online campaigns of businesses.
Thousands of businesses open in the Philippines each year. Competition gets tougher, and businesses try to get ahead of their competitors online. How do you go head-to-head with other businesses then?
Take, for example, how there are many local businesses that are hesitant to work with a social media agency because they fear of the costs involved, but aren't entirely sure about the work involved in Facebook marketing. Find out how much does it cost to run a Facebook ad campaign by reading this article on Facebook ads cost.
A social media marketing strategy allows you to take part—and succeed—in the digital battle. Relevant and engaging social media posts can boost your business' online presence, ultimately leading to brand awareness and sales. The investment you put in social media services can lead your business to success.
91% of brands worldwide own and maintain two or more social media channels. If you aren't part of this demographic, you're definitely missing the chance to stand out. Apart from enhancing customer engagement, social media marketing is a great way to showcase your creativity, personality, and brand image.
Want to incorporate humor in your marketing campaign? Post informative graphics that appeal to your audience.
Do you want to educate but also sell? Social media can help you with that, as well. It's a great way to attract your target audience without having to spend so much
To successfully set your business apart from the competition, it is crucial that your brand knows and understands your target audience. Every type of customer for every type of business will be unique, which means each customer will have different pain points that require unique solutions. Depending on how a business recognizes this and delivers on their promises, the social media strategy for local businesses for franchises can greatly vary.
If you intend to use Facebook as the primary platform for your social media campaign, but have no idea where to start, here's a guide on how to create a Facebook marketing strategy.
If you're one of the many businesses with an SEO strategy, you need social media marketing to support your campaign. Search engines like Google pay attention to sites that bring in traffic, and optimizing your social profiles allow you to appear when customers search for your brand.
This way, customers can find you easily and connect with you on the platform of their choice. By using hashtags, location tags, and other relevant keywords on your social media posts, you make it easier for customers and search engines to find your business.
As a strategy to support social media advertising for local businesses, implementing an SEO campaign can be one of the most effective decisions for your business. Local e-commerce businesses, for example, can use Google My Business to boost their SEO and local search rankings. This also helps build your brand's authority.
The power of social media marketing for businesses, big or small, is undeniable. With the help of social media marketing services, you can reach more people, engage with customers, increase sales and ROI, set your business apart from the competition, and support your SEO campaign—all at the same time.
For businesses in the Philippines that are just starting out with social media marketing, it's important to partner with an agency that understands the local landscape and can help you navigate it.
With a deep understanding of Philippine culture and values, Truelogic is the partner for your social media marketing journey. Talk to us today to learn more about how we can help you boost your business online!
Social Media Marketing Tips for Local Businesses
Now that you know how social media can help your business, it's time to create a social media marketing strategy. But where do you begin? Here are some quick and easy tips.
What do you want to achieve with social media? Do you want to increase brand awareness or sales? Perhaps you want to improve customer service or build relationships with customers. Once you know your goals, you can create content that aligns with them.
Who are you trying to reach? What social media channels do they use? What kind of content do they like? These are some of the questions you need to answer to create an effective social media strategy.
Create Compelling Content
Your content should be interesting, relevant, and engaging. It should also be aligned with your goals. If you want to increase brand awareness, for example, post informative blog articles or create graphics that show off your products or services.
Engage With Your Audience
Social media is all about engagement. Don't just post and forget about it. Reply to comments, answer questions, and join conversations. This will help you build relationships with customers and create a community around your brand.
Use social media metrics to track your progress and see how well your strategy is working. This will help you adjust your content and approach so you can achieve your goals
As a digital marketing agency in the Philippines that can help you create an effective social media strategy for your business, we have a team of experts who can help you define your goals, research your audience, and create compelling content. We can also help you engage with your audience and monitor your progress.
Best Social Media Marketing Practices

If you don't have a clear strategy in place, social media can be a liability as much as it can be an asset to your business. A poor strategy can ruin your credibility. The worst thing? Everyone who comes across your brand on any social media site can see it. This is one of the major reasons you have to leave the work to social media marketing experts who know how to propel your business to its digital success.
From planning to implementation, Truelogic aims to deliver unique and effective results to small and medium-sized businesses in the Philippines. Here are some techniques we use (and you should take note of) to create a relevant and powerful social media campaign:
Focus on the audience, not on the channel. Before developing a social media marketing strategy, the first thing to consider is your audience. Who are you trying to target? What are their interests and needs? All of these must come first. Social media channels are only second to any digital campaign.
Be human.  Talk to your customers as if they are your friends. Don't be robotic and remember to keep a human element across all content. Customers want to engage with real people and not on tools that send automated messages.
Deal with negative feedback like a pro. One of the most important parts of a social media strategy is reputation management. Many social media marketing companies discount the importance of maintaining a good reputation online. When someone posts negative things about your business, don't respond like an angry grade-schooler. Don't feed trolls and always be honest about your brand. Honesty and modesty are the best elements of a personalized strategy.
Use the Different Social Media Platforms as a Local Business
An essential part of any social media campaign is the content. Quality content will result in better engagement and ROI. But what kind of content should your brand post on each platform?
Here are some general tips:
Use Twitter to increase brand awareness and build thought leadership. If you want to gain more followers, use relevant hashtags and post interesting content that will start a conversation.
Facebook is perfect for showing the human side of your brand. Use this platform to show your company culture, give customers a behind-the-scenes look at your business, and run contests.
LinkedIn is where you can share blog articles, infographics, and other long-form content. You can also use this platform to join or create relevant groups, as well as post job openings.
Instagram is a great platform for sharing visuals. Post creative photos and videos that show the personality of your brand. And don't forget to use hashtags!
Tiktok is a newer platform that's perfect for sharing behind-the-scenes content, live events, and promotions.
The most important thing to remember is to be consistent with your brand voice across all platforms. Your target audience should be able to easily identify your content no matter which social media site they're on.
Is a Social Media Marketing Strategy Important for Local Businesses?
As a local business, it's important to have a strong social media presence. Why? Because social media is one of the most powerful platforms for promoting your local franchise, especially with the large volume of social media users in the Philippines. And with the help of a professional digital agency, we can serve as your ultimate guide to social media marketing for local businesses.
A well-executed social media marketing strategy can help you:
Increase brand awareness
Generate leads and boost sales
Build customer loyalty
Improve customer service
A study that Smart Insights focuses on highlights how 70% of marketers prefer to use social media for brand awareness, while nearly 60% say that lead generation is the primary goal of their strategy.
The bottom line is this: if you want to stay competitive, you need to be on social media. And you need to do it right.
This is where we come in. As a digital marketing agency in the Philippines, we specialize in helping businesses grow their online presence and taking their brands to the next level. We can develop a personalized social media marketing strategy that will help you achieve your business goals.
Don't worry—social media won't lose its shine anytime soon. As long as Facebook, Instagram, Twitter and other channels serve their purpose, millions of consumers will remain loyal to these platforms. Take advantage of this. Remember that your role as an entrepreneur is to sell where your market is.
Need help with your social media strategy? Talk to us, and we'll show you how it's done.