Facebook as a Marketing Strategy: Everything You Need to Know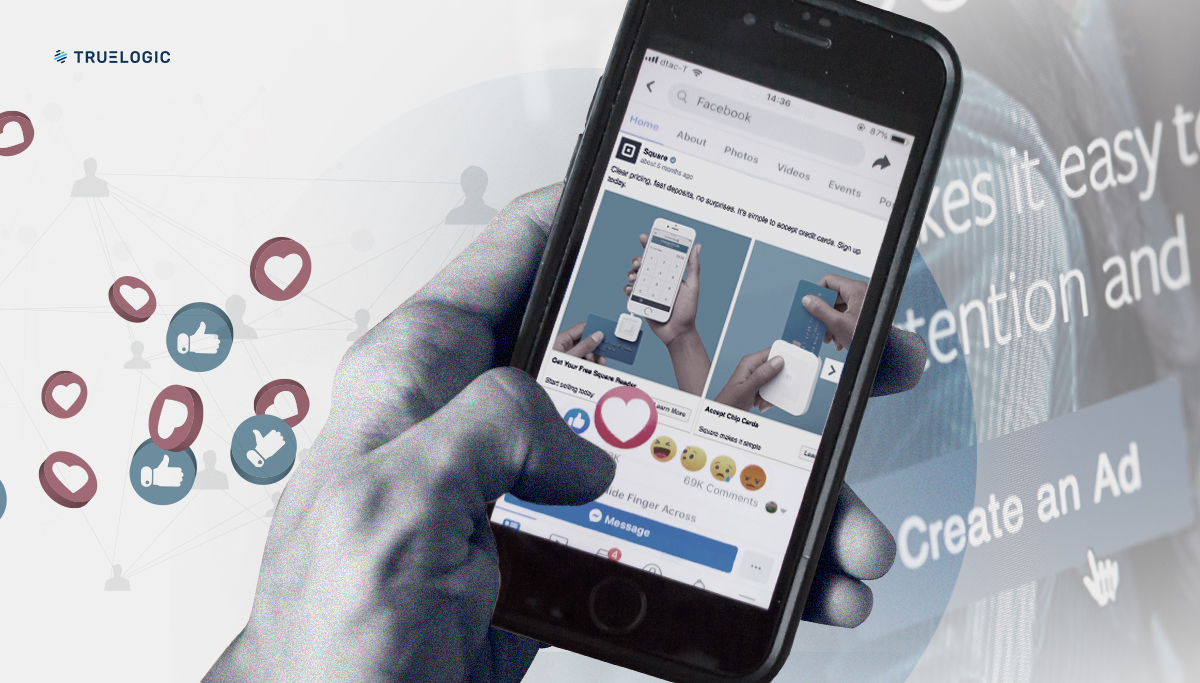 First off, what exactly, is Facebook Marketing?
Facebook marketing is rooted in the application of various traditional and digital marketing principles and strategies that make use of the world's most popular social media platform, Facebook, to reach an audience. Through Facebook for Business, entrepreneurs, marketers, and business owners can utilize Facebook as a marketing strategy through:
Finding new customers, building lasting relationships with them, and making connections that matter in an ocean of people—2.89 billion active users each month to be exact.
Learning how to find an audience for their business or industry and accomplishing their goals.
Telling their story through a range of devices and discovering the perfect solution for their advertising needs with a wide array of tools that offer creative and data-driven flexibility.
Ultimately, as a form of digital marketing for eCommerce businesses and brands seeking to penetrate the online arena, utilizing social media platforms such as Facebook can potentially help your brand find success online.
Interested to find out more? Read on for more or ask our Facebook marketing experts today!
So, how does Facebook Marketing work?
As mentioned earlier, given its roots in traditional and marketing strategies, there can be a multitude of ways to approach Facebook marketing.
For instance, a traditional marketer for a real estate company might be more inclined to utilize their Facebook Business Page as a broker would, using the page as a portfolio showcasing their properties or a customer service hotline to manage inquiries and schedule appointments. In principle, their Facebook Page becomes an auxiliary tool.
A digital marketer, meanwhile, will have more use for the Facebook Business Page. It can serve as a platform for the implementation of an inbound Facebook marketing strategy. Simply by being available and accessible online through a Facebook Page, a business can better understand their target audience and provide these users with the solutions that they're actually looking for.
A Business Page can be more than a brand activation project for online presence. It can enable a business to:
Build awareness about their brand
Allow sales and customer services representatives to connect with interested consumers
Allow marketers to craft and deliver value-adding content for users
Discover demand for their goods and/or services
Form authentic relationships with their customers
Essentially, Facebook marketing is anchored on three tools to make various strategies work:
Facebook Business Pages allow your business to have the digital real estate where its home is built, enabling you to welcome people into your online store, connect with your brand, and discover more about your business.
Facebook Ads help you proactively reach new customers among the billions of users who might not even be aware of your brand's goods and services.
Facebook Video Ads provide you with a platform to inspire people in new ways and through a variety of options; from choice video formats to a selection of ad types, you get to captivate audiences by sharing your vision through videos that show your audience what you see in your brand.
Advantages and Disadvantages of Facebook Marketing
If your business isn't on Facebook, then it's more than likely that you're missing out on an opportunity for growth. And that's no exaggeration. With 1.9 billion daily active users, Facebook offers your business a platform to access an audience that otherwise would've been beyond your reach. With the right marketing strategies implemented, a brand can tap into the billions of Facebook users, deliver an experience or provide value to customers, and achieve its business goals.
Considering how a user spends an average of an hour a day on Facebook, a marketer knows that perfect timing can be everything. Maximize the opportunities when your audience is online.
Here are five advantages of Facebook marketing that you can leverage to make the most of every second, as your target audience scrolls in their newsfeeds:
Audience Targeting
Improve Traffic to Your Website
A Selection of Ad Formats
Efficient Customer Support
Affirmative Social Signal
Audience Targeting
Facebook Ads allow you to precisely display your ads to the ideal buyer—your target audience. With options that enable you to customize your audiences through specific characteristics and demographics not limited to:
income level, educational attainment, experiences and life events, occupation, and relationship status, among others. Their preferences and hobbies can also be selected as factors in audience targeting.
It's important to consider that the more personalized Facebook users are with their accounts and profiles, the more specific these ads can get, which allows a business to build more meaningful relationships with their audience.
Device usage is also another way to filter through an audience. And with the different criteria that a marketer can choose to include, segmenting an audience according to the buyer's journey is doable, as it enables precise audience targeting.
Once you truly know who your target audience is, Facebook Ads makes reaching them much easier.
Improve Traffic to Your Website
Facebook marketing can also help boost referral traffic to your website. Should your campaign strategy involve the use of social media marketing to increase website traffic, Facebook marketing can make this happen. Through effective ads with a compelling call-to-action (CTA) to visit your site, your business can only drive more potential for high-quality leads with more visits coming from Facebook users.
Here's a pro-tip: Install the Facebook Pixel so you can track and measure the data from Facebook to your business website!
A Selection of Ad Formats
Facebook Video Ads empower businesses with a knack for storytelling to shine and enable brands to discover opportunities with a vast range of options in text and rich media formats. Whether you choose to go with carousel ads to showcase a product catalogue or a short video that weaves a narrative, the choice to be creative and innovative is only limited by your imagination.
Efficient Customer Support
Many Facebook users enjoy the accessibility that the platform provides in reaching brands and businesses through Facebook Business Pages.
Deciding to hire a dedicated staff member for chat support or automate a chatbot for Facebook Messenger can both provide unique benefits, such as a more human voice for the former and tireless efficiency with the latter. Depending on the need, a human chat support team can always intervene when an automated communication scenario deviates from the script.
Affirmative Social Signal
While social media presence does not have a direct impact on your website's SEO, having a verified Facebook Business Page serves as a positive social signal that influences your online presence. This helps build your authority and online reputation as a brand and informs search engines – through affirmative social media engagement – that your business is legitimate.
The platform can only go as far as its population
As for the disadvantages of Facebook marketing, the only real setback that it presents is that it's limited by its size—your brand or business can only directly reach the people who are on Facebook.
That being said, if your audience is not on the platform, then it would not make real sense for your business to do Facebook marketing. However, even if that were the case, having a Facebook Business Page can still perform as proof of your business' existence, and at worst, will only experience limited engagement.
With nearly 3 billion active Facebook users as of 2021, the first question for any business owner remains, "How can your business not be on Facebook?"
Truly, the power of the platform lies in its population.
Facebook and Social Media in the Philippines
The Philippines is famously known as the "Social Media Capital of the World" for its high usage time across social media platforms like Facebook, Instagram, and Twitter, among others, with the average user logging in about four hours per day.
In fact, as of 2021, the Philippines has placed first in the world for both social media and internet usage, which signify the importance of Facebook in marketing. Given the influence of the internet on many Filipinos' daily lives, it makes perfect sense for any local brand to be on at least any of the most popular social media platforms, allowing the business to reach its goals. Facebook's prevalence makes it an easy choice for most brands and businesses.
In this blog, Social Media Best Practices for the Philippines 2021, Bernard discusses how social media platforms, like Facebook, continue to grow even larger and influence online behaviors of many Filipinos. As a marketer with decades of experience in the industry, he dissects the four key points that go beyond the headlining data:
Know your audience
Authentic means humanized
Use the "lookalike"
Remarket everywhere
Know your audience
Since it's no secret that many Filipinos "live online," it's critical for any marketer to realize the answers to these questions should they engage in social media marketing:
Who are you creating the most value for?
Who are your competitors not talking to?
Which social media platforms do your audiences use?
Are these the most suitable social media platforms for your products?
How do you work with all the data presented to you?
If it makes any sense, the audience of today is not the audience of yesterday, which basically means that behaviors change. Your brand must find its niche by understanding its audience.
Authentic means humanized
Authentic branding content is all about being relatable to your audience. And while the Philippines is indeed a celebrity-driven market, there is a specific need for celebrity endorsers, such as hero content. However, having celebrities as endorsers aren't always the best way to market to an audience, especially when a business can't afford the A-listers.
Effective and targeted marketing makes use of imagery and messaging that places your audience in the story, allowing them to imagine experiencing your product. Instead of showcasing the product, glamorize an experience of it from the perspective of the average Filipino.
Use the "lookalike"
Creating custom audience lists for your Facebook Ads is possible, which enables a marketer to make the most of the platform through setting up ad sets and targeting Lookalike Audiences.
This makes it important for you to collect the necessary data and build an audience database, which Facebook then utilizes to show your ads to people that resemble your best existing customers. Nifty, right?
It's basically like finding clones of your loyal and beloved customers, who might have the same pain points, go through similar experiences, and share the same preferences. Reach a new audience who have the same behaviors as your old customers, and they might respond the same way.
Remarket everywhere
There is no reason to not do remarketing, especially when it can be the cost-effective solution that gets your business closer to achieving its goals.
Remarketing is an advertising strategy that serves to repeatedly appeal to a user through platforms such as the Google Display Network and Facebook.
Unless there's a specific reason to not remarket on Facebook, especially with the amount of time Filipinos spend on social media and the internet, then why shouldn't you? Limiting your remarketing strategy to an "either-or" situation for no valid reason decreases your brand's potential for growth.
What a Facebook Marketing Expert Thinks…
As the Managing Partner of Truelogic, a digital marketing firm and social media marketing agency, Berns emphasizes how much gains Facebook has had in the past year, concluding how social Filipinos are as an audience. And as a marketer, your brand has to make it your business to be where your audience is.
If you're wondering how to implement an effective Facebook marketing strategy, then stick around for more.
How to do Facebook Marketing?
Like any other marketing strategy, the activation of a Facebook marketing campaign serves to accomplish a variety of goals. These goals can be anywhere between creating brand awareness, increasing qualified leads, or improving conversion rates
It's important to consider, too, how a business' goal isn't always a sale; it can be a like, follow, subscription, download, or purchase. So long as there are quantifiable ways to measure a goal, achieving it can be done.
Understanding Facebook Marketing Objectives
The primary objective of Facebook marketing, at its core, can be categorized according to three overarching campaign goals:
Awareness
Consideration

Traffic
Engagement
App Installs
Video Views
Lead Generation
Messages

Conversion

Conversions
Catalogue Sales
Store Traffic
The Inbound Facebook Marketing Methodology
As a marketer, an awareness of the buyer's journey and sales funnel is necessary to fully comprehend how to leverage these Facebook marketing campaign goals.
The buyer's journey helps you tailor a seamless experience for your target audience as they move throughout the stages of their experience with your business. The sales funnel, meanwhile, provides you with the in-depth strategies that aim to turn your audiences into leads, and consequently, into paying customers.
Applying these marketing tools also requires an understanding of digital marketing segmentation. As discussed earlier, one of the critical elements that can make or break a marketing campaign is knowing your audience. Digital marketing segmentation involves clustering your audiences into two types: your actual and potential customers. This enables an online marketing strategy to maximize the opportunities that the inbound methodology offers through a social media platform such as Facebook.
Once you've decided on your target audience and have affixed the desired campaign goals, you get to optimize how your Facebook ads budget is spent and managed. This is why A/B testing ads, collecting relevant data, evaluating the results, and revising strategies accordingly is another step for effective online marketing on Facebook, but more on these later…
Creating a Facebook Marketing Strategy
Here's an overview of what you need to know about crafting a Facebook marketing strategy:
Setting up a Facebook Business Page
Promoting your Facebook Page
Creating a social media content calendar
Using the different types of Facebook posts
Identifying your Facebook Audience
Who is your Buyer Persona?
Facebook marketing for lead generation
Using analytics in your Facebook marketing strategy
Facebook Ads as an essential part of your online marketing strategy
Setting Up Facebook Ads
Choosing the Right Facebook Marketing Ad Formats
Measuring and optimizing your Facebook Ad results
Setting up a Facebook Business Page
A Facebook marketing strategy will usually be centered upon your Facebook Business Page, which means that setting it up correctly is an important step in ensuring that your audience can fully know your brand. For starters, your Business Page should allow Facebook users to find out what your goods and services are, the store's operating hours, and your business address should it have a physical location, just to name a few.
Here are the steps to make sure that your Facebook Business Page delivers an enjoyable experience for your audience, customers, followers, and fans:
Add high-quality photos and choose profile and cover photos that help users easily identify your brand.
Craft descriptions and fill out the existing fields, especially in the "About" section of your page. Keep in mind that potential customers will navigate and search for the basic information such as your business name, address, and phone number (NAP).
Come up with a username and vanity URL that's easy to read, recognize, and recall. Note how this username will be the same one your brand will use across various social media channels, so it also has to be unique.
Setting up page roles for the specific members of your team enables you to delegate tasks and command accountability. There are different page roles that allow certain functionalities in operating the Facebook Business Page, which enables handling by several users without sharing the same account that founded the page.
Use a CTA on your page to immediately prompt users towards an action. Below your cover photo, you can add a button and configure the call to action and its function. These actions can range from your everyday "Contact Us" to "Send Message," "Call Now," and "Sign Up," among others.
Customize page tabs and only show relevant navigational tabs, such as your posts, photos, videos, locations, among others, depending on what your target audience will likely want to see from your brand. This can help you forge possible paths that take your audience through the buyer's journey.
Page verification, also known as the blue or grey badge next to a profile's name, serves to validate the authenticity of a page. The blue badge is reserved for a public persona, media company, or brand, while the grey badge confirms the legitimacy of a business or organizational page. It isn't necessary, but the verification badge does add authority, allowing users to trust the page easier.
Promoting your Facebook Page: How to get Facebook Likes and Followers?
Promoting your Facebook Business Page can seem daunting and overwhelming at the beginning, but it is a necessary step to building an audience. A Facebook user liking your page is a positive action that says that they are willing to see your business on their newsfeeds, which means that they are willing to be your captive audience. So, as a marketer, how do you start getting more likes and followers for your brand?
The first rule is to never buy likes. Not only will it cost you, but it's also counter-productive, as many of these likes are not going to be paying customers in the end. It may appear to boost your brand's credibility, but bought likes are often sourced through click farms, fake profiles, and compromised accounts. Over time, this can only be harmful, as no engagement – despite having a somewhat large following – will make your page seem inauthentic.
To promote your Facebook Business Page and gain more likes and followers, you should aim to build a community of likeminded people who share the same passion for your brand or business' offerings. Posting consistently on your page, responding to messages quickly, and interacting with user comments are the best ways to organically build an audience truly supportive of your business.
Creating a social media content calendar
A social media content calendar serves to help you organize your content strategy for the foreseeable future. Usually clustered by month in a spreadsheet, a content calendar enables you to manage your brand's content strategy and adhere to publishing schedules.
When one is running multiple marketing campaigns simultaneously, a content calendar keeps the entire process – from ideation to publication – seamless and structured accordingly. It is a simple tool that can influence the direction of a brand, and as a roadmap of content, it can also make use of the different types of Facebook posts to shake things up every now and then.
Using the different types of Facebook posts
So, how do you engage your audience and build a community the right way? Employ the different types of Facebook posts and reach your target audience with variations of a:
Status or text post
Linked post
Photo or image post
Video post
Facebook Live video post
Facebook Stories
Facebook Watch Party
Pinned post
Depending on your Facebook marketing strategy, creatively using these different posts can help you reach your audience. This is where relevant content becomes instrumental, which also warrants knowing your brand inside out, as your Facebook posts will contribute to crafting your brand identity.
Photos and images, for instance, can easily capture the attention of a Facebook user scrolling through their newsfeeds. A Facebook image post is known to drive more engagement than a simple text post, and when used with the right captions, it can even be more effective.
A pinned post, meanwhile, serves to be tacked on to the top of your timeline, so reserve it for important and high impact posts like announcements, promos, and videos.
Identifying your Facebook Audience
With a buyer persona for every type of customer in the sales funnel, it will be much easier to set your target audience with Facebook marketing. By applying the characteristics of your buyer persona to your Facebook audience and targeting these users, you can maximize the capabilities of the platform for building audiences.
Audience Insights, Facebook's powerful analytics tool, can be accessed through Facebook Ads Manager, enabling you to access a wealth of information about your audience, including those of your competitors. This can help you hone and further develop your buyer persona.
Who is Your Buyer Persona?
As a marketer, you should know that like any relationship, it is important for the brand to communicate with your audience. Knowing your buyer persona is one way to develop brand messaging, which is also integral in content planning, because how can you understand your customer's needs if you have no idea who they are, right?
Your buyer persona serves as the model that represents your ideal customer as they go through the buyer's journey, starting from awareness, to consideration, and eventually, conversion.
Creating a buyer persona is among the many strategies involved in Facebook marketing services, as it enables a marketer to craft and tailor content that speaks to and resonates with their ideal customer.
Facebook marketing for lead generation
A lead is a person in your audience close to turning into a buyer, and you can use lead generation as an objective of Facebook marketing, effectively pooling the audiences with the greatest potential to convert.
Here are some strategies that you can include in a lead generation campaign through Facebook marketing:
Use compelling landing pages
Post blogs that have historical evidence for lead generation
Video posts that promote your offerings
Use Facebook Live to remind users of any upcoming events or promos
Schedule Facebook Events for webinars, online selling, or sales and discounts
Using Facebook Lead Ads allow your audience to directly engage your offerings without having to leave the platform, making lead generation much more convenient for both you and your prospective customer.
Using analytics in your Facebook marketing strategy
Among Facebook's many tools for marketers and business owners is Page Insights, which provides comprehensive information on your Facebook Business Page's performance. This includes data on your audience and the volume of engagement on your posts, which enable you to analyze the pertinent metrics to your campaign objectives.
Through Page Insights, you can check relevant data on:
The volume and trend of your likes (unlikes, organic, paid, and net likes)
Your page's reach through a breakdown of organic and paid traffic
Your page views
Details and data on your posts and engagement
Ultimately, gathering and analyzing this data offers you an opportunity to make adjustments and build a Facebook marketing strategy that leverages your leads. Combining these insights with a data-driven approach to an inbound methodology should be the next step once your brand has built its online reputation.
Facebook Ads as an essential part of your online marketing strategy
To cut through the jargon, the significant elements in Facebook Ads include:
Campaigns
Ad Sets for Target Audiences
Ads
Depending on your Facebook marketing strategy, your campaign can be targeting any of the following goals: awareness, consideration, or conversion. And these goals will come with objectives that can also serve as metrics for success, such as traffic, engagement, or views, among others.
That being said, once you've identified the key performance indicators for your online marketing strategy, you'll discover how to target audiences more precisely and deliver more impactful ad sets with clearly defined objectives.
Setting Up Facebook Ads
If you don't have saved audiences for your ads, you can proceed to filter according to demographics, like location, language, age, and gender. From there, you have a selection of detailed targeting options to help narrow down your audience according to interests and behaviors.
Budgeting and scheduling are the next steps that also require careful consideration. As a marketer, surely you're aware of how these resources are critical to ensuring that your advertising efforts produce ROI. So, in setting your ad spend budget, it is better to go with a daily budget, as opposed to the lifetime option.
The daily budget only allows a fixed amount of ad spend per day, so you won't go overspending by accident. A lifetime budget, meanwhile, will spread out your budget as evenly as it can over a set period. Whichever the case, you get to set a schedule for when your Facebook Ads are going to run.
A/B testing is a likely solution for discovering greater ad opportunities.
Choosing the Right Facebook Marketing Ad Formats
To successfully reach your target audience, you'll need to know which ads work best. Here are the different types of ad formats that you can use in your Facebook marketing campaign:
Image ad
Video ad
Carousel ad
Collection ad
Slideshow ad
Lead generation ad
Again, choosing which ad format to use will likely be relative to your marketing strategy. A carousel ad, for instance, works well with a newly released product line. A collection ad, meanwhile, can be used to showcase and highlight the key features and benefits of any single product.
Depending on your goals, using the right ad format can increase your chances for success.
Measuring and optimizing your Facebook Ad results
After some time of running ads, monitoring its performance is possible through Facebook Ad Manager. Analyze the latest data on ad performance and schedule reports, which can be broken down according to a wide array of metrics across all your Facebook marketing campaigns.
As a marketer, having this insight can help you see if you're moving closer to your goals or if there are any areas for improvement. Is it the caption's messaging? The CTA? Or maybe the image is off-putting?
Again, it bears repeating that so long as something can be quantifiably measured, it can be improved. And this applies to Facebook advertising as well.
Wrapping up: Facebook Marketing Services as a Social Media Marketing Solution
With nearly 1.9 billion daily users, Facebook remains to be the platform where an online audience is willingly engaging brands and seeking out businesses.
Facebook marketing, through an inbound methodology, will indeed take some careful time to pick up, but it can be accelerated through more aggressive maneuvering and ramped up activity for awareness and engagement.
To enjoy genuine success through social media marketing, your brand has to translate your goods and services into relatable and authentic online experiences for your audience. Provide value through a variety of ways with the different types of Facebook posts and utilize the different ad formats to communicate your offerings.
Capture your audience's attention and keep them glued to your content through creative and innovative ways.
Facebook marketing offers brands and businesses the opportunity to scale and grow like they never could have had they stayed offline. Through its platform, tools, and insightful data analytics for businesses, Facebook provides brands an alternative channel to build lasting relationships with their customer base.
Discover what your audiences are looking for, what they're interested in, and what they dislike – and provide them with your solutions.
Conclusively speaking, if your content is deemed irrelevant, you risk losing a follower or two, but then again, are these audiences really the segment that you want to target? Just like television commercials, ads can be seen as an annoyance, so there is value in content moderation as well. Utilize the data that Facebook marketing offers and deliver high-quality content and impactful ads that users will find pleasure in consuming.
Make the most of your online audience with Facebook marketing and build your brand the right way—through authenticity.
For more relevant content on digital marketing strategies, feel free to check our blogs.
And don't hesitate to send us a message if you want to learn more!