Green and Red Flags to Look For When Hiring a Social Media Marketing Agency in 2022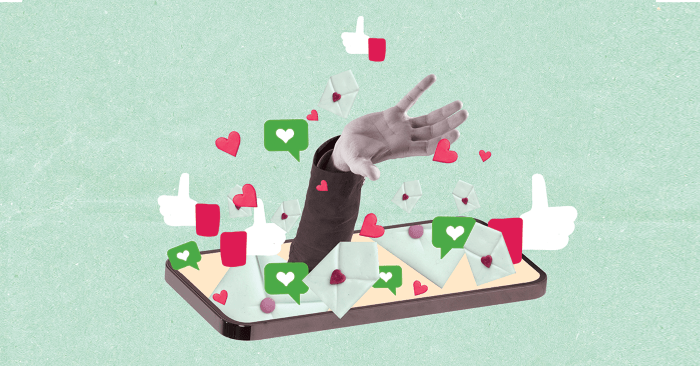 Choosing a social media marketing agency to help your business grow is a big decision. You're entrusting someone to drive your digital strategy, hit your ROI goals, manage your paid media budget, and even represent your brand online.
The hardest part of hiring an agency may be that, as a business owner or director, your knowledge of marketing may be more theoretical than practical, making it challenging to determine whether an agency is legit or not.
Even if you do have some good, solid marketing expertise, it can be difficult to choose because there are several good agencies out there. But how do you know which one is right for you? Can they achieve what you need them to? Or are they blowing smoke?
Truelogic Client Services Director Ibarra Villaseran says that like any business partnership, you need to make sure beforehand that investing your time and money in a particular company is worth it.
"There are plenty of reputable and successful social media marketing agencies out there. As you shop for an agency, take the time to do your research and find the one that will fit your needs and your brand values. The right agency for you will work tirelessly to help grow your business as if it were their own," Ibarra says.
He shares a list of the most common green and red flags to look for that should help when choosing a marketing agency.
Green Flags
Industry expertise
When looking at an agency's client roster, check if they have experience working in your industry. If you are a banking company, do they have other bank companies as clients? If you work in fashion, do they work with similar brands? Finding an agency with a balanced client list shows that they take each brand's unique needs to heart when curating digital marketing solutions.
Take a look at the prospective agency's success stories, case studies, testimonials, and portfolio. It will show you the results they can achieve for their clients. Make sure they're adept at marketing, communication, and building inspiring brands that consumers love.
The more experience an agency has in your industry, the more likely they can produce the results you are looking for.
Consistent reporting
Transparency is the key to a stable relationship, and having an agreed set of metrics that you are working to improve provides clarity and comfort for all parties.
"Reporting is very essential to the client-agency relationship," Ibarra says. It is part of the agency's role to explain and keep the client in the loop about conversion metrics, various audiences, and what's going on with their advertising mix.
The data will tell you how well your social media marketing strategy is working and whether it is meeting your business goals. Your agency should be giving you monthly and quarterly reports and make themselves available to answer any questions you might have.
When you understand what is going on in the marketing mix, it makes it easier for you to collaborate and solve future problems together. So before signing with an agency, let them show you some type of consistent reporting and feedback loop they have.
Strong company values
A company's values tell you a lot about how they will treat you as a client. Do they see you as just another number or do they appreciate your business? You want an agency that is going to value your business and put in the effort to help your social media company needs.
If they value taking shortcuts to get things done quickly and you value taking your time and working hard, it will be difficult to work with that social media company. You need to choose an agency that will be easy to work with because you have the same values. Along with great company values, you want to ensure that these values are carried out by the company's team.
Red Flags
Poor communication
The best way to evaluate the agency before you even meet them is on the quality of their communications and to determine whether you will be able to build a relationship with them.  How quickly do you get a call after enquiring? Do they listen instead of only talking? Are their marketing and strategy slick and commendable?
A social media marketing agency's communication will likely be quite bad throughout your partnership with them if they can't even market themselves or be bothered to call you as soon as you inquire.
"You can't afford to work with a social media agency that takes three or four days to respond to an email. Ensure that the agency you work with will effectively and consistently communicate with you to generate the best possible results," Ibarra says.
Promises that are too good to be true.
One of the biggest red flags when hiring an agency is any company that guarantees surefire success. They might promise a high number of leads and immediate results, but this may result in black hat techniques like buying lead lists and bad backlinks, which can hurt your performance in the long term.
Remember: A good social media marketing agency knows that marketing campaigns require quality time and building a brand on social media isn't an overnight task that produces instant results.
They do their marketing campaigns badly.
Are they practicing what they preach? If an agency can't impress you with its digital marketing, it's unlikely that it will help you to achieve your goals. If you hire an agency to get help with online visibility and awareness, look at how the agency promotes itself, and check how they handle its social media platforms. It will help you better understand how an agency will treat your brand.
"Choose your social media marketing agency wisely. Do your preliminary research and you'll be able to narrow down the perfect agency for you. Don't settle for less than your standards because, at the end of the day, you only want the best representing your company," Ibarra says.
"For agencies, work collaboratively with your clients and give them the support they need. Stay in communication to ensure you're always on the same page. Be authentic and honest. The secret to encouraging prospects to sign with you is to provide a foundation of trust. If you do these things, you'll steadily work toward your marketing goals and reach them in no time, " he adds.