Your Toolkit for Building a B2B Social Media Marketing Strategy that Works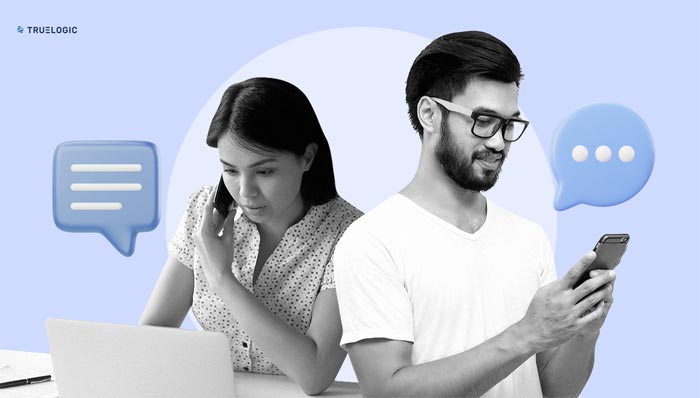 When we think of developing marketing strategies, we often picture things that appeal to end users—college kids, small business owners, stay-at-home moms, travel junkies, kitchen mavens, sports fanatics, plus thousands of other unique consumer groups. However, there are brands that exist to serve the needs of other businesses rather than specific end users. In these cases, B2B marketing takes center stage.
B2B marketing, though still founded on the same principles as B2C marketing, differs from B2C marketing in several subtle but significant ways.
For instance, think of how B2C marketing campaigns can be fun and fresh; there's truly no limit to what you can do to delight customers, and only your creativity is the limit. While the same can be said about B2B marketing, some formality and professionalism may be required. You can still design and deliver content in innovative ways, albeit with a touch of formality and toned-down playfulness.
Speaking of content, B2B content formats also diverge from what you might have gotten used to with B2C in terms of digital marketing.
B2B content usually veers away from more casual content presentation (e.g.: emotion-driven videos, Facebook status updates, influencer-led marketing) and instead focuses on eBooks, brochures, long-form blog posts, case studies, infographics that present data, as well as webinars and other live events that feature experts in the field.
Finally, there's also the matter of marketing goals. You'll discover that B2C marketing aims to beef up engagement, brand awareness, and virality, whereas B2B marketing is all about lead generation and exclusive partnerships.
Even with these differences, one thing still rings true for B2B marketing: the importance of leveraging social media. Marketing to businesses may take on different forms, but social media remains to be the most straightforward and quickest path to take. Social media is still where businesses can go to learn about trends and what products and services they need to keep up with, as well as the competition. It's where they go to research future partners' reputations and track records, so in the end, social media is still the ultimate battleground that must be conquered.
The race is tight and always presents new challenges, but there are ways to get—and stay—ahead. Win the competition with this condensed cheat sheet for when you develop your B2B marketing strategies.
Create content that is useful and shareable
Social media isn't called "social" media for nothing. The whole point of creating content for these platforms is so that they can be shared and passed from one person to another, thus creating buzz around your brand that's able to get conversations going.
In B2B marketing, this commandment still holds. Though we talked about B2B marketing content being more conventional, that certainly doesn't equate to being dull and bland.
In fact, it might be more challenging to create content for B2B marketing because it needs to balance the perfect combination of professionalism, usefulness, and actionability. It can't just be informative; content that's just an "FYI" piece and nothing more is not shareable. It can't just be professional; you don't want to send the message that your brand is square and lacks flavor. And it certainly can't be static; you want your future customers to be able to act on what you present to them—be it through subscribing, participating in an event, answering surveys, or providing feedback.
Maximize the most suitable content formats
As we mentioned earlier, there are certain types of content that are more suitable for B2B marketing. Businesses, rather than single end-user customers, are more likely to seek content that's more thoroughly researched, data-driven, and based on the insight of credible authorities.
The best way to present this kind of content is through a blog. Full-length articles (that don't go beyond 2,000 words) are your best bet. Blog posts can contain everything from introductions to explanations and testimonies to calls for action. (Alternatively, you can also create brochures and eBooks that will help achieve the same thing, but in more bite-sized formats). A well-designed blog is a one-stop-shop for B2B marketing, but even so, it's best to supplement this with more dynamic presentations for a complete package.
Webinars and podcasts have seen an uptick in popularity. They're easily digested and a great way to reach individuals that are less visual and are stimulated by other content formats.
Don't ignore user-generated content
User-generated content is ideal for creating engagement. You can lift feedback or testimonies from customers that have had positive experiences with your brand and use that as content. It's a legitimate and effective way to show off your success without over-selling.
Better yet, create content on social media that users can interact with. Ask questions, create polls, or develop surveys with live results—anything that your customers can observe or monitor, and feel that they're a real part of. This shows that you listen to their opinions, that you truly are there to serve their needs, and it builds transparency, too.
This is a good example of remaining formal with a bit of creativity; just because you're selling to other brands or businesses doesn't mean you can't make the people behind them smile and enjoy their encounters with you online.
Turn customer FAQs into a social media marketing strategy
Interestingly, finding ways to present FAQs from customers on social media is an effective B2B marketing strategy (it's not an area of focus for B2C marketing). The main reason behind this is that it adds life to a process that can feel very transactional and abstract; one business selling to another business—more so when done online—can really take away the humanness of the experience.
You can break the spell by periodically posting FAQs and then responding to them individually. The magic is in the way you respond to these questions; you can develop a tone that personifies your brand and make it a signature part of your online brand identity. It adds to your recognizability, and customers learn to look forward to "hearing" from you, especially if you opt for a voice that's warm and approachable. Avoid the outmoded ways of FAQ response: providing a link or dedicating a two-dimensional page on your blog or website to them.
Choose the right platforms for B2B marketing
Not all social media platforms are right for B2B marketing. Your strongest bet is to strengthen your LinkedIn presence, followed by Facebook. LinkedIn is the number one online venue trusted and preferred by businesses looking to make lasting connections, and Facebook is where they can check out what you're like, in action.
Think of it as LinkedIn being your best-foot-forward application and Facebook is where you get to show off the skills you listed down in your CV in the real world. The content you post on these platforms will be different but complementary. Ensure coherence but also uniqueness.
Instagram is good for visual-heavy brands, while TikTok… well, the platform described itself as entertainment rather than social media so there's that.
Make social media listening to a practice
Social media listening tools were created to allow brands to check in on the overall digital landscape that includes both customers and competitors. Depending on the kind of tool you invest in or need, you can check out what everyone is talking about. After all, you can't contribute to a conversation without first listening to the day's hottest topics and buzziest headlines. You want to be prepared with strong opinions and solid arguments when you do join so that the whole room turns its attention to you and believes you're the most credible of everyone there.
Listening tools help make marketing efforts more directed, saving you from wasting resources on pursuing goals that turn out to be unimportant or minor.
Be specific in identifying and measurable goals
Last but not least, always be specific in your goals and measure how well you're meeting them. This might not be unique to B2B marketing, but it's certainly worth mentioning. Remember that social media marketing is a completely different ballgame from traditional marketing and even other forms of digital marketing, and it can move faster than you can keep up with if you don't have plans put in place. The last thing you want to be is vague and reactive, rather than precise and proactive.
There is evidence that shows just how B2B social media marketing has helped brands that have taken it to heart. One report points out that a whopping 92.4% of B2B customers are likely to make a purchase when they're able to read about positive reviews of a brand (remember what we said about lifting customer feedback and using that as content?).
Additionally, the Content Marketing Institute states that one of the biggest contributing factors in social media B2B marketing is creating quality content; it contributed 83% of marketing campaign success, to be exact. And as for B2B firms that have reaped successes from social media campaigns, they allocated 2-5% of their marketing budget to these efforts—a guide for brands hoping to replicate these results.