Email Marketing Mistakes To Avoid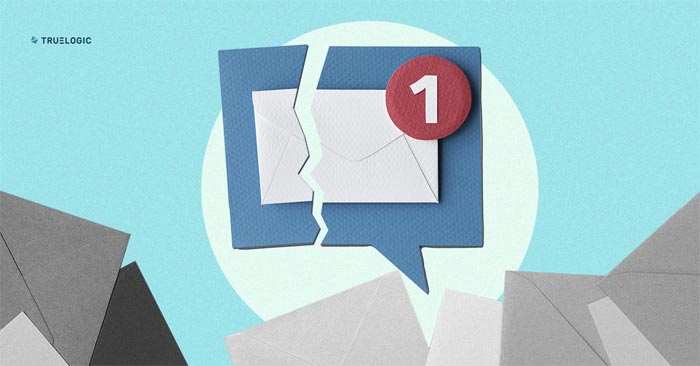 A report published in 2021 said that 99% of email users check their emails daily. Moreover, 58% of consumers check their emails first thing in the morning. So, it's no surprise for business owners to use email marketing to leverage their brand and increase sales. So, how do you perform email marketing effectively? What mistakes should you avoid ensuring that recipients actually read it?
Why Email Marketing is Important
Before we discuss its common pitfalls, let's first talk about why email marketing is important for brands.
Emails are less intrusive
Unlike phone calls or text messages, emails are often perceived as less intrusive. Customers don't need to "face" anyone to learn about the product. Moreover, they can open and read the email whenever they want.
Emails are timesaving and lead-directed
Another reason why email marketing is important for businesses is that it's time-saving. You can design emails separately for different purposes (welcome message for a new sign-up, reminder for abandoned items in their cart, or promos and campaigns). Afterward, you blast it to your members.
Speaking of members, email marketing is also appealing because they're permission-based. That means, if a person provides their email address, then they probably want to receive information about your business. The customer's interest means that they are more likely to interact with your brand or avail of your products or services.
They are flexible and measurable
Emails are highly customizable. Not only can you design them to convey your brand messaging, but you can also quickly send it to either a large number of people or smaller groups (segmentation).
You can measure its success by looking into the analytics which can further improve the performance of your email marketing. Analytics can provide important information such as the best time to send emails, who clicked what, what subject lines worked, etc.
Emails are cost-effective
Finally, one of the best things about email marketing is that it's cost-effective. Depending on your platform, number of contacts, and number of emails you want to send, it might only cost a few hundred pesos monthly to maintain.
7 Email Marketing Mistakes to Avoid
Do you want your email marketing strategies to deliver results? If so, it's best to avoid these common pitfalls:
1. Hard-selling
If each of your emails only offers direct, forceful selling, chances are, your audience might "disengage" and unsubscribe. People will gloss over it, send it to spam or unsubscribe.
Instead, try to balance things out. More than selling your products or services, why not give them valuable information that engages them and encourages them to visit your website.
You can also send out infographics that are more visually appealing to help them consider your brand. Of course, you can always provide exclusive discounts or sale vouchers to help out in the aspect of selling. The idea is to build a relationship with your members and not simply sell to them.
2. Technicalities
Considering the technical aspects of an email are crucial for effective email marketing. We're referring to image quality, font size and spacing, layout, quick loading time and working links.
For instance, customers might not be impressed if the emails they receive are not mobile-friendly. Likewise, not following the best practices might put your valuable messages in the trash folder.
3. No Call to Action
Next is the lack of call to action (CTA). Each email, according to experts, needs to have a goal. Make the CTA as clear and actionable as possible. Also make sure that it will only take a few clicks for them to "complete" the action. The fewer clicks, the better.
Just be careful with overdoing it. Remember, one CTA per email is likely to be enough.
4. Failure to Monitor and Evaluate (Perform A/B testing)
How effective your email marketing is can be gauged on different data points, so take advantage of the reports in your distribution platform. Check out the click and open rates versus the subject line, layout design, and type of media used. Look at the unsubscribes and segment your distribution list according to those who click often, sometimes or rarely.
5. Writing Poor Subject Lines and Body
Poor subject lines only lead to one thing: customers don't want to open your email. Best practices have it that subject lines should be catchy, but short: less than 60 characters spread over just about 7 words.
The body of the message should also add value. For instance, as important as photos are, adding too many might be disadvantageous considering there are recipients whose email accounts automatically "block images."
6. Sending Emails at the Wrong Time and Too Frequently
The time you send your emails counts, that's why it's best to check the analytics before you hit the send button. Look at the open and click rates, the best time and day. Look at the unsubscribe rates, you might be sending too many emails and causing your audience to leave your mailing list, and your brand altogether.
7. Be Truthful to Your Brand
Your email messages and campaigns should reflect your brand's identity. Hence, carefully craft your emails and campaigns to align with your brand values, tone, and visuals. The more consistent you are with it, the more it can help build a stronger, more lasting impression of your brand.
Aside from maximizing social media channels to bring your brand closer to your audiences, email marketing can also be an incredible tool to help build customer loyalty and interest. Sadly, it's often overlooked.