12 Ecommerce Newsletter Best Practices That Work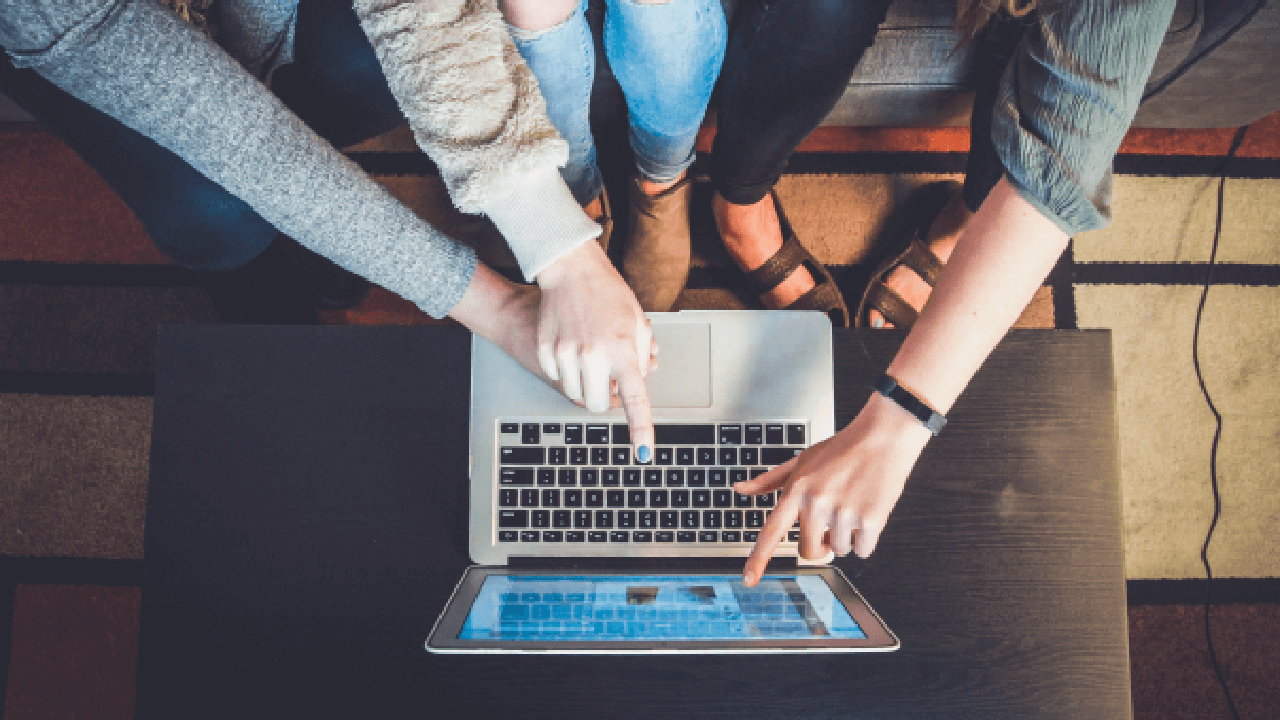 People who sign up for your ecommerce newsletters are interested in hearing from you – so seize the opportunity. An email marketing strategy for your ecommerce website is one of the most efficient ways of accelerating audience growth and lead customers straight to purchase.
How do you find and define these audiences? By keeping track of your purchase analytics data and building an effective email marketing database that segments them according to product interest and regular purchase habits.
Cultivate your email audiences with the right messages and promotional offers. Here are 12 best practice email activities and campaigns you'll need to engage with customers and interest them in new purchases.
Pre-segment Ecommerce Email Audiences at Signup
Each segment deserves a personalized stream of emails that speak to them. And knowing whom you're talking to allows you to target products and offers more successfully down the line. This is most easily done at the signup stage.
When visitors create a user account on your website, try to capture as much information about them as your customer will allow. At first, it might just be their address and other demographic information, but throw in a list of product categories they're interested in to help build a profile.  Always ask permission to get this info; confirm that they want to receive regular promotional offers from you.
Sharpen your Ecommerce Welcome Email Strategy
Make the newcomers feel welcome – never underestimate the power of a welcome email for ecommerce subscribers. Reward brand new email signups with a friendly welcome newsletter and offer a voucher. It's the thought that counts, and it sets the tone of the conversation with your customer.
Thank Buyers for their First Purchase
Some of your buyers might be making a purchase right on their very first visit to your website – in which case, congratulations! Sustain the excitement of this purchase with a swift Thank You note.
Some of the best emails from e-commerce sellers – big or small – offer a message of thanks and the chance for customers to send in their feedback. A heartfelt Thank You straight from the owner or CEO of the company can make a powerful first impression.
Confirm all Ecommerce Purchases with Friendly Transactional Emails
This is actually not an option. Stripped down to the essentials, this is one, or maybe one of a set of emails you must send that confirm (a) that an order was placed, (b) payment was received, and (c) that the product will be shipped with an estimate date and time.  This includes a breakdown of the order; total cost of the transaction; payment details; and information about delivery.
Transaction emails give you plenty of room to offer customer-friendly and timely support. Want to offer product care tips? Customer transaction hotline details? A link to a shipment tracking service? Don't forget to provide contact information, whether it's phone numbers, email, links to your official website, or your social media channels.
Help All Your Customers Complete their Purchases

Sometimes all it takes is a nudge. Cart abandonment is common in a highly saturated online environment – and the customer could be waiting to finish their purchase from the comfort of their homes, or when they're on a more secure Wifi zone.
Writing a well-targeted email for this ecommerce customer can make a huge difference in your sales.  Send them an email reminding them of what's in their cart, and do the same with browsed items that haven't made it to the cart.
If you've set up the right tags in Google Tag Manager, the most effective way to move the purchase along is to remind them of the product they were looking at – by way of a complimentary PPC remarketing campaign. Casual browsers looking at high-value products might be worthy of a retargeting campaign if your ad budget allows it.
Solicit Product Reviews

Once your customer receives the product, send pre-designed emails that facilitate the process of reviewing your product. It's one of your best chances of turning your customers into instant product and brand advocates.
Do you use a star rating or a number rating?  Many customers look for these customer satisfaction signals when considering a purchase. They look at the number of reviews and the product's overall score. Then they read the actual reviews and look at any photographs they might attach.
Simplify this process with product review emails. Some might just leave a star or numeric rating and leave it at that. Others who were very happy about their purchase will make the effort to leave an enthusiastic review – because satisfied, happy customers love sharing the good news.
Design Ecommerce Newsletters with New Product Suggestions

Once your new customers have begun making purchases, cultivate their attention regularly, and keep plying them with information about your latest products. Depending on the depth of your inventory base and the product categories you know they like, you can start sending a steady stream of new product announcements that will bring them back to your site.
You can do these in one of two ways. The first technique is curation – designing emails with a selection of your products in various categories. The second technique is the upsell, which offers products related to their earlier purchase.
Make Frequent Holiday Promo or Event-Based Announcements
Work on frequent, well-timed, event- or holiday-based promotions. Get your email marketing services provider to craft mailers for these events or small celebrations – and offer a discount worthy of the event.
Payday weekends, Labor Day, or popular date-based promotions (10.10 for October 10, 11.11 for November 11) are easy ways of capturing customer's attention, with several email reminders leading to the event.
Thank the VIPs For Being Your Most Valuable Customers

Over time, it's easy to filter your ecommerce email subscribers and group the highest-spending tier into a special VIP mailing list. Invite them to VIP pre-sales events reserved for your very best customers – and let them know they're extra-special by throwing in a special, limited time-bound promotion.
Offer Referral Discounts
Trying to expand your buyers' database? Give your existing customer base a chance to share the love by offering a referral discount. You can sweeten the deal by offering an additional discount voucher if the referral works.
Repeat this loop with your newly acquired customers – and to the customers, they refer in turn.
Give Graymail Subscribers A Chance

Your ecommerce email strategy will not always work. It happens to everyone's mailing list.
At a certain point, you'll realize that some of your email subscribers are not opening your emails, not clicking on any offers, and not making any purchases. These "graymail" subscribers are the hardest to manage in any database. Many email marketers think hard about criteria and techniques to help them find customers they have a chance of reviving.
One chance at getting them back is the win-back email. Send them an email asking them if they're still interested in receiving your emails and throw in a one-time voucher discount of, say, 10-15%.  If they click and buy something, great! If they don't, maybe down the line it's time to send a gentle "break-up" email – asking them if they want to continue receiving emails from you, and giving them a chance to unsubscribe if they don't.
Ask for Feedback

Once in a while, it's nice to get in touch with the customer to gather information about your service. It might be couched as a survey, with a link to an external form, or it could be a quick, 1-2 question survey that asks customers to vote about a feature or service you're testing or previewing.
Two final notes on Ecommerce Email Marketing Best Practices
Email marketing is an important component of your ecommerce digital marketing strategy. It's your direct line of communication with the customer and a way of cultivating this customer in months and years to come.
As you develop your ecommerce email marketing strategy, remember these two things: brand voice and analytics.
Brand voice
Your email communication with all your customers is an extension of your brand voice. For this reason, it's important to work out the tone of your communications from the beginning. It might be the actual voice of your CEO or president, or of your more general brand persona. It should be distinct and authentic – the voice your customers hear all the time, every time.
Analytics
Your customer behavior and customer purchase data is gold. Knowing how your customers behave when they visit your website, what they buy, or what they don't buy opens up a treasure trove of opportunities.
Strengthen your ecommerce email strategy by segmenting your customers into more specific categories and track them with metrics of your choosing.
For example, you may create new groups for those with a certain number of purchases, or average purchase baskets within designated price ranges. You could tailor promotions and discounts according to their predicted expenditure patterns. You could also make limited, location-based offers, or unveil a new array of products from a newly launched brand.
Many underestimate the power of email communications in cultivating their consumers. Well-crafted ecommerce email campaigns can help you stand out from your competitors, listen (and really hear) what your customers have to say, and give you a chance to reward them for their continued loyalty.     
Need help promoting your e-commerce website and products, or implementing ecommerce newsletter best practices? Talk to Truelogic to learn how our email marketing services can help your customers checkout.