What is the Average Cost of PPC Ads Management?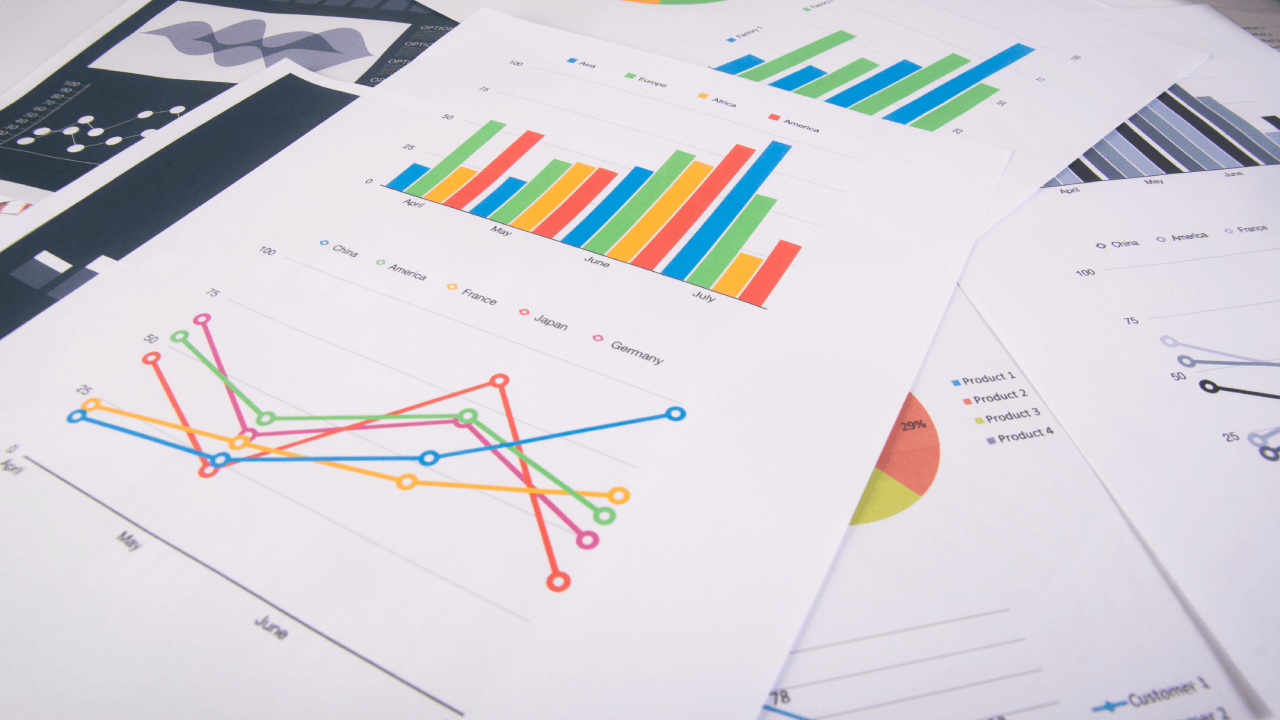 "You have to spend to make money."
All businesses have taken this age-old adage to heart. While it's neither a saying that's novel or iron-clad, it's the kind of mantra the pay per click industry lives by. And if the money you're spending on advertising is PPC money, there's a great chance you're actually going to make money on that spend, which makes PPC advertising cost worth it.
A conservative estimate by Google states that Google Search and Ads delivered an 8:1 ROI – or $8 for every $1 spent by businesses on ad spend in 2019. When you consider the costs of delivering a product or service, an 8:1 return is awesome. But a smart, data-driven PPC management company can typically do much better than average and help you achieve an excellent ROI.
The question then is — what's the average Google Ads management cost? How can I be sure I'm getting a bang for my buck?
In this article, we'll help you maneuver through the costs of PPC management pricing.
What is Google Ads Management?
Before we delve into the intricacies and calculations of a typical Google Ads agency pricing, let's first define what a Google Ads management campaign entails.
Google Ads is a great way to get your business right in front of your target audience. You can target the right people through highly-specific keywords and match types, while also leveraging the potential of quality ads created with small budgets.
However, paid search isn't just a "set it and forget it" strategy. To achieve the best results from your Google Ads campaigns, you need to constantly check on their performance and optimize them. After all, you don't want to waste your budget and miss out on higher-quality leads.
That's where Google Ads management services and PPC managers come in handy: working out what is and isn't working, looking for better opportunities, and adjusting budgets so you achieve maximum ROI.
Yes, paid search marketing is an incredibly valuable tool – but only if the team manning your campaign has the expertise and experience to manage it for you.
Now, let's move on to the meat of this article: Google Ads management pricing.
How Much Do Google Ads Services Cost?
The prices of Google Ads management and services vary between agencies. Before we go over them, it's important you understand the difference between ad spend and ad management fees. Ad spend is basically what you pay directly to Google to run your ads. Ad management fees are what you pay a company to manage your account.
Here are some common PPC agency pricing models:
A percentage of your total ad spend
This is a standard model that many companies use for Google Adwords management pricing. They simply charge a percentage of the total amount you spend on Google Ads. For example, let's say you spend a total of $1,000 or roughly Php50,000 a month on ads. The PPC management agency charges 20% (industry standard is 20-25% but many companies offer lower). You pay them $200 or Php10,000 in management fees.
This PPC pricing structure usually has a sliding scale where the more money you spend or the bigger your ad budget, the smaller percentage you pay. However, this isn't always the case for all PPC management companies.
This type of Google Ads agency pricing model is good for companies with a bigger or growing ad spend, given that the reduction in percentage comes with a total budget increase.
Fixed-rate management pricing
In this type of PPC services pricing model, management companies provide you with a custom, fixed price based on the solutions that you'll need for your Google Ads account. Often, they have packages available too. The Google Ads management cost is not simply based on your ad spend but can include your business type (ecommerce vs lead-generating) and the type of campaign you want to run (Search, Display, Remarketing, etc.).
This type of PPC pricing structure is beneficial for businesses with a large budget. As the rate is fixed, the bigger your budget, the smaller the fixed fee becomes. For instance, even if you increase your monthly ad spend from Php1 million to Php1.5 million but the fixed fee is Php50,000 per month, the fee remains the same. Just because you decide to spend more on your ads doesn't mean they'll charge you more for their services. Oftentimes, the only thing the PPC management company needs to do is increase your daily ad spend budget.
Another factor that you need to consider when it comes to PPC management services and pricing is the setup fee. Many PPC management agencies will expect you to pay a one-time setup fee if you don't have a Google Ads account yet or they think your Ads account needs improvement. However, there are those who waive it if you already have a good Google Ads account running or you're working with a relatively large budget. Some include the one-time setup fee in their fixed rate packages.
Key Takeaway: Businesses should be ready to commit 20% of their total ad spend on campaign management. If a Google Ads agency offers PPC management services at pricing structures less than 20%, you're basically getting a steal.
What's Included in the Google Ads Management Cost?
Everyone wants to know where their money goes, right? Of course!
Earlier in this article, we mentioned that PPC is never just set it and forget. That's because there a lot of steps involved in managing a PPC campaign. When you think about the cost of Google Adwords campaign management, it's typically an accumulation of the following:
Creation of Creatives
PPC ads, especially display ads, need to be visually appealing in order to attract your target audience. A PPC management team typically has a professional designer who created the ads to capture attention and convey your message. They use a combination of graphics and videos that complements your branding so you stand out to users.
Ad copy
Great ad copy will distinguish you from the rest of your competitors. A PPC management team can achieve this with skilled copywriters who come up with clever and unique headlines. They also inspire users to make your desired actions through compelling calls to action.
Professional ad copywriters also take the following into account:
What direct competitors are writing and producing
The type of audience the copy will engage
How the copy will be interpreted
The type of reaction you want the copy to elicit in viewers
If the copy goes together with the goals of the landing page
Managing Budgets
When you plan on setting up a PPC campaign, always remember that Google is set up to maximize your budget, not your ROI. The latter is something that only a PPC management company can do for you.
Look at it from this perspective: as ad quality goes up, the cost per click goes down. If you sign up with a competent PPC management company, you'll get quality ads that will help you lower your cost per click. For instance, a large enterprise signed up for Truelogic, hoping to decrease their cost per click from Php22 to Php12. Over the course of the campaign, we were able to reach a CPC of only Php4 and 3x the traffic of what the budget otherwise promised to deliver.
The standard Google Ads agency cost of 20% of the total ad spend may seem like a large amount for some businesses but if you're receiving quality leads and traffic with your ad spend, you're getting more bang for your buck that you won't be able to do in-house.
PPC agencies also have ease in managing bids as they have years of experience and can accurately monitor the metrics on how users are responding to your site. Based on the data they gather, they can change the bids accordingly so you achieve optimum ROI. They also have access to advanced big management software that allows for the optimization of regular keyword bids.
Audience Targeting
Audience targeting is extremely helpful to any PPC campaign. A PPC management agency uses behavioral and other audience data to separate users is an effective way to ensure your ads only appear for the most relevant queries and audiences. You can rest assured that the clicks you pay for are actually qualified to become leads and conversions. They also factor in Google remarketing in their total cost and pricing, allowing you to reach out to past visitors of your site who can be converted into customers in the future.
The Price You Pay for PPC Advertising Management: More Than Worth It
Aside from asking, "What is PPC?" one the most common questions that scratch at marketers' brains is: "Is it worth it to outsource my PPC despite the cost of Google Adwords campaign management?"
While it's easy to set up a basic PPC campaign, the harsh reality is that PPC management becomes tricky and complex over time and it's not something you can simply master without proper knowledge or prior experience. The average cost of PPC management may seem like a big dent in your ad spend, but you're paying a price to get an exponential benefit out of the ad money you're spending.
If you decide to do it by yourself without a proper understanding of the platform, your budget can easily disappear in the blink of an eye instead of turning into a consistent revenue stream.
Contact Truelogic today to learn more about the benefits and costs of signing up with a PPC management agency.