Lead Generation on Google Ads: Choosing the Platform for You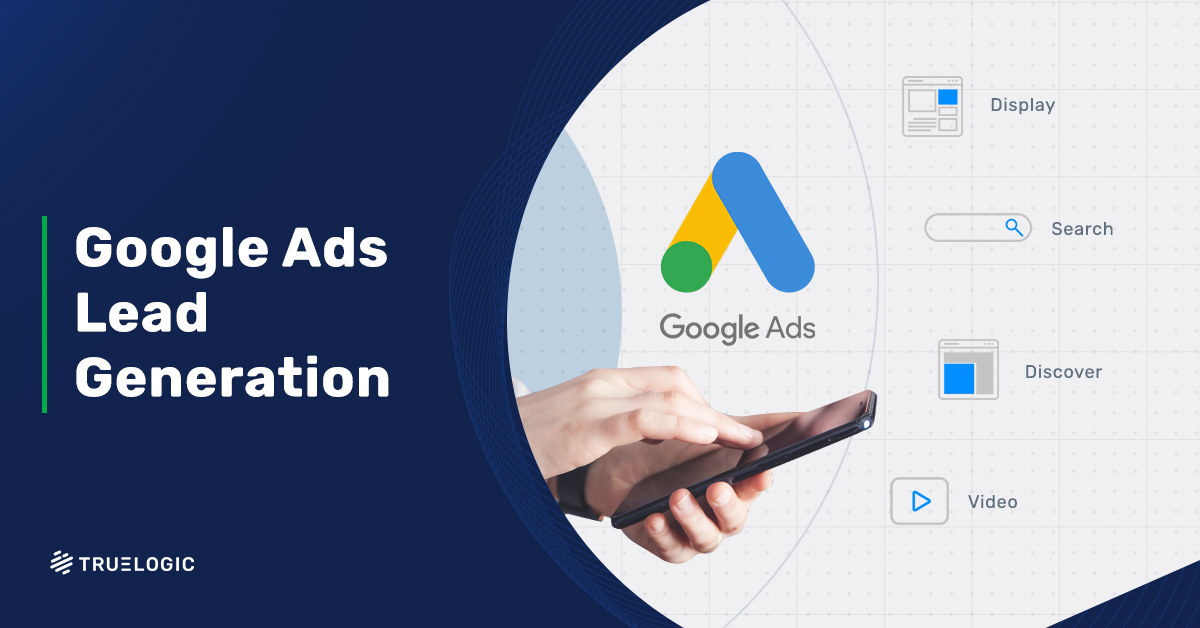 Any lead generation strategy will consider PPC advertising.   This article discusses how to use Pay per Click advertising campaigns to generate leads using the Google Ads network.
The Google Ads Ecosystem
All Google Ads networks – Display, Search, Google Discovery, and Video – can generate leads.
Of these networks, the Search Ads network is more optimized for lead generation than the others because it is intent-based. A user has a purpose in mind and uses a query to find what they need.
The other ad networks on Google work like Facebook. They target users via profile, interests, browsing history, and browsing behavior.
Lead generation through Search
Simple Search campaigns can be deployed without too much difficulty. You can target different audiences located at different stages of the funnel – Top (Awareness), Middle (Consideration or Preference), and Bottom (Intent, Evaluation, Purchase).
Top funnel campaigns will draw cold audiences, who become aware of your brand or your services and products.
Nurture this interest with mid-funnel content tactics that reward their time and attention with valuable content – whether it's your blog, original white papers, case studies, or premium, gated content that gives your client value.
As you know, conversions are most likely achieved when users are in the bottom of your funnel. When audiences are in the bottom funnel, they're almost ready to decide (making a final evaluation) or already decided. They will sign up for your service, leave their contact information, or are ready to buy your product.
In some scenarios, however, when the product or service is well known – true especially for B2C brands – conversions can occur in top funnel searches.
Bottom-funnel efforts are not always immediately successful. When the visitor is unready to decide, they can be rerouted back to the mid-funnel.
These visitors who are at the consideration stage are ripe for a remarketing or retargeting campaign.
In this case, your Search ad campaigns should guide your prospects toward more helpful info to again move them down the funnel – or conversions will not occur.
Discovery and Video
Lead generation through Google Discovery and Video may not seem like a natural strategy for the platform. But for highly visible, well-known brands this is a viable way of capturing leads, like top-funnel Search.
Google Discovery fills gaps in Google Display's ad network coverage, as it targets Google properties such as Gmail's Promotions and Social Tabs, YouTube's Home and Watch Next feeds, and Google Discover.
The appeal of Google Discovery ads is that they're rich and relevant and can drive better engagement.
Video, on the other hand, is appealing because video formats can be more interactive and engaging than Google Display's static or HTML 5 ads. If a client has a raw video file that can be turned into a video ad, this material can be attached into a video campaign for the client.
Choosing Between YouTube In-Banner Ad or Video
This choice is dependent on the client's industry and intended target audiences.
One way to help a client choose between YouTube in-video banners or video ads is to test the two. Clickthrough rates (CTRs) on these campaigns can help you decide which campaign and creative materials to use.
However, since both run on profile-based targeting on Google's Display networks, one should not expect high engagement or clickthrough rates overall.
Placement Strategy for Lead Generation Campaigns: B2C vs. B2B
The ideal strategy for B2B and B2C businesses is to run at least one "always on" campaign that prioritizes discoverability.
For big, highly visible B2C brands, seasonal lead generation campaigns like a contest or promotion are a staple activity.
For B2B businesses, getting conversions is more challenging. For these, one uses lead magnets, like offers to download an ebook or an industry report. Although these conversions are not actual customer acquisitions, these are marketable leads that one can work with.
User intent may be low, even for lead magnet conversions. However, getting users to convert at this stage is already a win, as you have already moved them down your marketing funnel.
Getting bottom-funnel users to actually reach out to you and inquire about your products and services is the most appropriate result from a B2B lead gen campaign. Of course, it is up to your business to determine what qualifies as a conversion for you.
Nonetheless, here's another reason to pursue these awareness campaigns: anyone who downloads your ebooks or reports can also go straight to your remarketing list.
Once you begin remarketing to these audiences, you create additional touchpoints with them. If your remarketing campaign enables you to gather client information, then you may have a more convinced, more qualified lead to work with.
Capturing B2B Leads Successfully
To help B2B companies launch their own lead gen campaigns, two things need to happen.
First, it's important for your PPC advertising agency to become mini-experts on the client's business and treat it as their own. They need to become knowledgeable with the ins and outs of the business.
Second, one needs to empathize with the client's target audiences. A PPC marketing specialist needs to understand and feel what the target audiences feel about the services the client is offering.
This empathy comes with a lot of research behind it – an understanding of the client's data, and the ability to develop the right campaigns to match this data.
Evaluate and Collaborate
To evaluate your campaign, consider Return on Ad Spending (ROAS) and Cost per Acquisition (CPA).
More importantly, unify the technical expertise of your PPC ad team with the goals of your marketing team to create a successful lead generation campaign. Communicate and collaborate to measure, optimize, and capture the leads your company is looking for.
Error: Contact form not found.
Article co-authored by Gideon Gallardo, Sr. PPC Specialist at Truelogic.