What is Content Marketing: A Guide For Businesses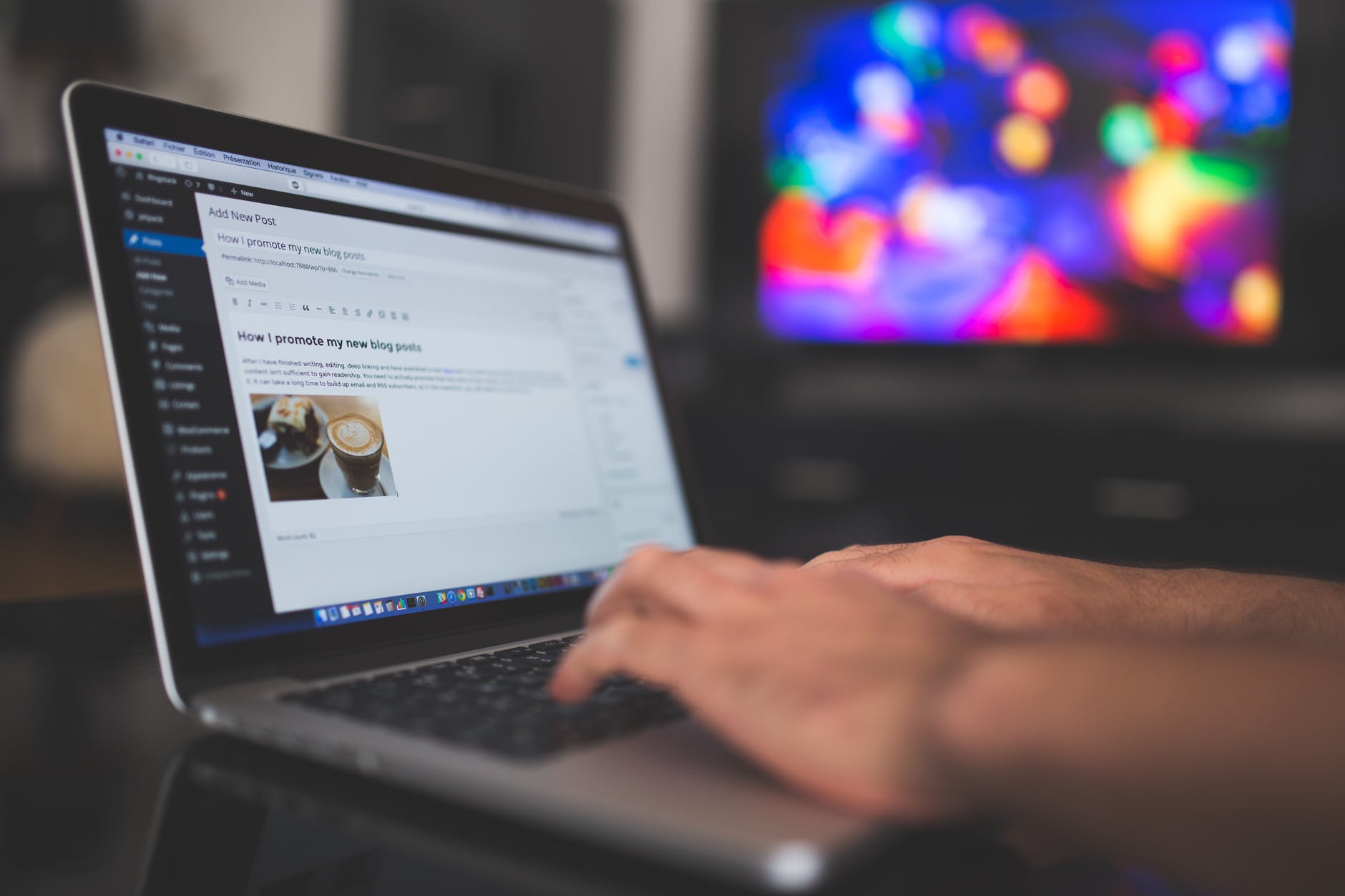 The opportunity to expand market reach using the internet is pushing businesses to go digital. Online business registrations have been going up and according to DTI, the first 8 months of 2020 alone saw a 12 percent increase in business registrations from the 637,690 recorded for the entire year of 2019.
This tells us two things. First, for a business to thrive today, it must go digital. Second, competition is going to get fiercer in the coming years.
If you're already active online or you're planning to transition your business online starting with a business website, then you're already on the right track. Now, you have to think about how you're going to dominate the competition.
There will be hundreds of businesses out there offering the same products or services as you. What separates you from the rest of them will be how well you communicate your brand to your target audience. This is where content marketing comes in.
Content marketing is about knowing what to share, who you're sharing it with, where you're sharing it, and how you're sharing the content. All with the aim to drive a user towards a particular action. There's a reason content marketing services are in high demand. It's a strategic way for businesses from any industry to effectively target their audience with messages that are valuable for them.
What is Content Marketing?
When people hear the term content marketing, some tend to think about writing blogs or posting updates on Facebook, Instagram, and Twitter. Those are only a chunk of the whole process. Content marketing is the process of strategically creating and sharing data-driven materials to attract potential customers to your business.
What is Content Marketing in Digital Marketing
When it comes to digital marketing, content can be seen as the gas that will keep the engine running. For the engine to keep running smoothly, content needs to be designed in alignment with the brand and the goal of the digital marketing activity. What you don't want to do is push out random content because you will only get random results.
Thus, content marketing is there to create data-driven content that tackles who to present it to, where to present it, and how the message is going to be presented. Giving you a data-driven and goal-oriented approach.
Why Go for Content Marketing?
Content marketing has been around for decades. Although the term just gained popularity with the emergence of ecommerce, it's been around for as long as business owners saw the value of storytelling in selling products.
Storytelling is an important component of content marketing.
People are attracted to great stories and this applies to business as well. The brand that can tell the best story wins. What's the story of your brand, your product, or your service, and why should people care?
A great example would be a campaign from Harley Davidson called 'enough with the flowers'. The problem they're having is that their target market are mainly men, and they're seeing that this is limiting and can potentially hurt their brand in today's socially conscious environment. They didn't want to delve into a feminine concept because that will seem patronizing and might look like they are creating stereotypes themselves. The solution was to merge their current concept with the existing women who are already using their products, and that gave birth to 'enough with the flowers'.
They redesigned their website so that it included a section supporting their campaign. The goal was to get women involved too and make them comfortable with the idea of riding bikes. This opened up a new target market for Harley Davidson.
What Does a Content Marketer Do?
A content marketer is someone who strategizes, creates, and plans where to share content with the goal of attracting and converting users into buyers. A content marketer's job is to educate people about the product, that way they know why the product is useful to them and trust the source of information in a way that they will want to buy their products or services.
Four Main Characteristics Of A Content Marketer:
Talent for storytelling. People remember stories. A content marketer should be able to understand both the product and the audience, then tell a memorable story that will grab the audience's attention and drive the consumer to a particular action.
Planning skills. Content marketing needs planning. Every content that you create will need to fit into your content strategy and one important thing to remember is that the strategy that's created today, should align and benefit future strategies as well. Having a content calendar can help with this.
Analytical skills. In order to create data-driven content, a content marketer should possess analytical skills to understand data and turn it into effective content. This skill will also allow them to pinpoint discrepancies in the strategy, as well as what works and what doesn't. More than understanding results, having the ability to analyze data will enable a content marketer to discover more opportunities to gain and convert leads.
Creating and writing content. Of course, a content marketer should be able to create any type of content that will achieve the set goals. When it comes to writing, whether it's for blogs or scrips, a content marketer should know about grammar and how to formulate a sentence in a way that will best convey a message. Similarly, a content marketer should possess editing skills since every piece of content that will be published should be solid and polished.
What Are The Types of Content Marketing?
Content marketing is a powerful strategy. If you plan on outsourcing content marketing services, then you should have an idea about the different types of content marketing that you can use for your campaign. Here are some of the most effective ones:
Blogging
People are surfing the web more actively now than ever before and this will continue to be the case in the coming years. There are plenty of reasons people spend their time online. More than connecting with family and friends, they're there to gain more knowledge, to educate themselves, and to purchase. With the shift in consumer behavior, where everyone now prefers to shop in the safety of their homes. This shift is driving more people online whether it's for information or for a business transaction, you should be there to provide it to them.
Blogging provides the information consumers need to be aware of your brand and its value. Not only does blogging increase brand awareness but with the right strategy, it helps draw in the right clients. It shows both visitors and potential consumers that you have legitimate knowledge about the industry and that you're a credible source of valuable information.
Here's a list of the most popular types of blog content:
How-to's
Infographics
Case Study
Product Reviews
Product News
Interviews
Listicles
Guide
Checklist
Newsletters
Newsletters are a way to nurture leads and drive them down the digital marketing funnel until you get them to convert. They should be accompanied by lead magnets like ebooks to inspire the users to sign up. Its job is to condition leads to the point that they're ready to purchase.
Another benefit of newsletters is its ability to build your business relationship with both your existing and future clients. It's a great way to let potential clients know that you're thinking about them, in short, it's a lead generation strategy that will enrich your communication with your subscribers.
Videos
People today consume more video content than ever before. More specifically, the millennials and the Gen Z demographic. It's a no-brainer that marketers should use video in their content marketing strategy. Consumers are now relying on explainer videos or marketing videos from brands to help them understand their problems and part of the content is providing solutions. Youtube is now the second-largest search engine in the world, and for many reasons. It's an avenue where everyone can consume content based on their preferences, anywhere, and at any time. According to Google, the number one reason most people prefer Youtube is that they can learn something new while being able to relax and unwind.
It's important for content marketers to not only produce videos that are interesting and relaxing but dive deeper and find ways on how you can relate to your target marketing on a more personal level. Videos are now more than just commercials used for awareness. Consumers now use it to engage with the brand and you should have a content marketing strategy that's built with this in mind.
Webinars
Webinars are a great way to provide users or potential clients with valuable content. Training webinars are especially on the rise because people who attend them walk away with valuable skills, and organizations gain more, upskilling their employees in a cost-effective manner as they saved on travel expenses.
Having webinars as a part of your content strategy will need a lot of effort. The webinar needs to have relevant and valuable information, at the same time, it needs to be entertaining and interesting for the attendees.
Podcasts
Podcasts are growing all around the world, even in the Philippines where the radio culture is still thriving. With the increase of smartphone users in the country, podcast apps have increased in download volumes. With trends like ASMR popping-up, there are a ton of reasons people get fully absorbed in podcasts and mainly listening to people's voices again. In the Philippines, the podcast culture is still evolving. If your target audience is the kind to listen to podcasts then this is a platform that can open so many opportunities. On the other hand, if you're just seeing the potential in this medium, then you might need to create a strategy that will help boost your podcast campaign. For example, incorporate social media platforms like Facebook or Instagram to reach your audience on those platforms.
When doing podcasts, it's important to know who your audience is and what their behaviors are. Do they listen to the radio? How often do they listen to podcasts? When do they listen to podcasts? Is it on their way to work? After work? What app do they use?
Here are some popular podcast platforms you can use:
Spotify
Podbean
Google Podcasts
Apple Podcasts
RadioPublic
Email
Email marketing has been around for decades. The difference is that now, you'll be able to build a more data-driven approach with content marketing in the picture.
Email marketing is a more personal approach to digital marketing since you're sending the content to a person's inbox. This can enhance your business' relationship with a user or a client. In the end, creating repeat business and building loyalty.
Email is a platform that wouldn't work without great content. Writing effective emails that will push your target market to do a particular action is not an easy task.
Different industries require a different approach. For example, there's digital marketing for insurance companies, and then there's also digital services specifically for ecommerce because both will require different content and strategic approach. A strategy that works for one brand might not necessarily work for another, since different businesses target different demographics with varied pain points. The great thing about this is that you can work with a digital marketing company that can provide you with the service that you require depending on the industry you're in. It's a helpful solution for those who don't have time to start from scratch or for those who have yet to be savvy with content marketing.
Social Media
There were about 73 million social media users in the Philippines at the beginning of 2020. That's an 8.6 increase in just 10 months. With that many Filipinos on social media today, it's no wonder many businesses are including social media marketing services in their business model. Unlike email, you can distribute content to various people and you wouldn't need to ask for their permission. This can be through your followers, shares, and tags. It gets better with social media advertising because here you can even target your preferred audience. However, content marketing is still a huge part of your social media efforts.
Social media is about engaging your audience, and it's not just about engaging everyone who comes across your post. It's about engaging the right people or those highly qualified leads. How you know who they are, what attracts their attention, and what pushes them to engage with your content is through content marketing done right.
The Customer Journey and Content Mapping
Before you plan your content strategy, there are two crucial factors that you have to map out. First is the customer journey. The customer journey, as the name suggests, is the journey of your customer before they reach your product. Ideally, it should go as follows:
Awareness. Awareness is the stage where your target audience is just realizing that they have a problem. They're most likely searching for more information on Google to understand more about what they're experiencing, to delve more into the issues and to understand more about what they should be searching for.
Consideration. The consideration stage is where your target audience is most likely listing down the options available to them. In this part, your goal is to make it to the list of choices the user will decide to stick with later on.
Conversion. The conversion stage is the decision stage when the buyer has finally considered your brand as the solution and is already evaluating why you're the better option.
Retention. This stage is where you build a better relationship with your customer. It doesn't end with a purchase. What you want is for your current customer to either repurchase or become an advocate of your brand. This way, their network of friends and acquaintances who are in need of your products or services will also be inspired to do business with you.
Knowing the customer journey will allow you to map out the content in a more targeted way. It's also an important process to know your customers and understanding what they want. It's an effective way to optimize the customer experience which will then increase the probability of attracting the right leads and closing them as well.
Once you've mapped out the customer journey, you should have the foundation you need to map the content. Now you have to delve into another important part of the content marketing process which is SEO.
SEO and Content Marketing
SEO or search engine optimization is the process of improving your website and its content so that it's understood by both Google and the user. In a nutshell, the user needs information, and Google's job is to deliver the best content to them in the form of search results.
How does Google rank content?
How does Google consider one post more valuable than the other?
How can your content rank above other competitors?
To give you a brief answer to the question above, there's a list of Google guidelines that webmasters need to follow in order to make sure that Google crawlers understand that a particular content delivers the best value to a user. These guidelines will help Google find the content, index, and then rank your business website. There are a hundred guidelines on the list but the top three would be:
Quality of content
Quality of links pointing to your website
Alignment with search engine algorithms, like Google's RankBrain and Bert
All these all fall under search engine optimization. So, in a way, content marketing and SEO are the ranking duo that you got to have in your arsenal.
Your content strategy all begins with SEO. Particularly, keywords. For your content marketing strategy to work, you have to also incorporate an SEO strategy. This will keep you from putting out random efforts.
Avoid creating content that you think will benefit your customers and you feel will attract visitors on the basis of the topic being a trend or it's what competitors are also doing.
Knowing the customer journey allowed you to understand your customers. Now it's time to learn what exact keywords they're looking for and build a content marketing strategy around it.
SEO boosts content in a way that it helps your business rank for high-ROI terms and phrases. Let's say you're running a retail ecommerce store specializing in cosmetics. You should determine who you're targeting and where they are. Then decide if you're going to use local SEO services for your campaign or target a wider area. After that pinpoint which keywords are best for your goals.
There are articles about helpful ecommerce SEO tips that can show you how to conduct keyword research for your business. However, depending on your industry or experience, you want to utilize SEO properly and start the right way. Employing a digital marketing agency that can provide you with the right kind of SEO services for your industry will do wonders for your business at this time.
Ready To Start Creating Great Content?
Content marketing is a powerful tool that will be well worth it for your business in the long run.
Internet users go online to consume content, and most users go online every day. What you need to do is find a way to reach those people and attract them to your page. You do this by producing content and putting them where your target market is. It's an opportunity that if you don't grab today, someone else will in your place. Don't let the lack of manpower, time, or knowledge get in the way of producing quality content for your audience. You can always get a content marketing program from a respectable digital marketing agency. This way, you can get professional assistance and learn from experts at the same time.
Never miss an opportunity to connect with your audience. Whether it's from a blog post, a social media update, a webinar, or an infographic — content marketing will surely help you bridge the gap and engage them effectively.