Truelogic DX Podcast Episode 1 Recap: Learning the Fundamentals of Digital Marketing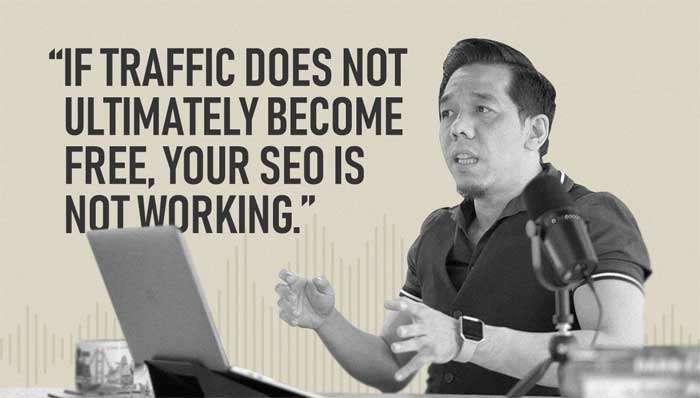 As the Internet becomes an integral part of our lives, the importance of digital marketing is getting crystal clear. Right now, there are over 4.66 billion people online, which is 59.5% of earth's population, representing a possible lead or customer for your business.
Learning the basic concepts of digital marketing is the first step in extending your reach and access to a global market across hundreds of industries. It's only initial but it is a required push for marketers to set the ball rolling to become more efficient in growing your customers, income, and productivity.
Today, there are many options available where you can get creative strategies and leverage on these channels that will work best for your business. However, these are constantly changing, that's why it is very important to stay ahead of the pack and gain a competitive advantage.
At the end of the day, whatever strategy you try in digital, it won't work without the fundamentals set in place.
In the pilot episode of Truelogic DX – The Podcast Edition titled The Fundamentals of Digital Marketing, SEO expert and Truelogic Inc.'s Managing Partner Bernard San Juan III emphasized the importance of getting back to basics every once in a while.
For Bernard, digital marketing is about picking a market or finding an audience that has unique needs, that businesses have the unique ability to service.
"Remember, in any form of marketing, not just digital, you're the suitor. And you must pursue the relationship so that it will ultimately lead converts to become a customer and, you know, from your customers, turn them into your advocates," he said.
He also emphasized the importance of databases when it comes to digital marketing because it indicates that businesses are acquiring a greater number of visitors that could be their potential customers.
"You know that there is an impact on your business because you are acquiring leads – foot traffic, phone call, inquiry, subscription, sign up, email, all of those are leads. It's about qualifying them to find out who you create the most value for so that you can establish a relationship with them as your customers. And then from your customers, it's about being able to inspire them, to tell their story, their experience with your brand," he added.
SEO matters
Search Engine Optimization, also known as SEO, is one of the most cost-effective ways to increase the traffic inside a website because it is a highly motivating activity, according to Bernard.
"If businesses are looking for highly motivated, highly convertible people, a highly convertible audience, then SEO would be their go-to strategy because it hits the entire sales funnel and ultimately SEO leads to free traffic," Bernard said.
In addition to that, he reiterated that SEO is client-centric when it comes to the sales funnel or the customer journey because this is the only strategy that impacts the experience of the customers from awareness to loyalty.
However, San Juan emphasized that knowing the business goals, understanding the customers and identifying their motivation are the three most important things to take into consideration when talking about SEO.
"SEO is about finding the next opportunity and then the next opportunity, and then the next opportunity.
If traffic does not ultimately become free, your SEO is not working," he said.
Achieving digital marketing success in 2022
If your business is going to remain relevant, executing some form of digital marketing strategy is a must. For Bernard, out of all the digital marketing tools, website and SEO should always be a business's priority.
"You're not really digital if you don't have an owned asset, which is your website, and your website is worthless if it doesn't have SEO. So, for me, of all the digital marketing tools, which one should be your priority, I would say it's always those two because those two enable everything," he said.
But do businesses really have to advertise to be successful in social media? Absolutely.
"If you're not throwing a budget, if you're not creating an ad format, forget about it. No one's going to see it. So, yes, in the current way Facebook runs, therefore Instagram runs, you do have to advertise to be successful in social media," Bernard said.
"If you're in the Philippines and you're marketing to consumers, be ready to compete on social media or be ready to lose to the ones that are willing to compete on social media," he emphasized.
Powered by Podmachine, Truelogic DX Podcast Edition is for people who want to take their digital marketing game to the next level. It showcases all the digital marketing fundamentals, tips and best practices, and conversations with industry experts about the latest trends and happenings in the digital world.
Truelogic DX Podcast is available on Spotify, Apple, and Google Podcasts. Subscribe, share and watch out for new episodes every Tuesday.