Ecommerce SEO: Improving Rankings to Drive More Sales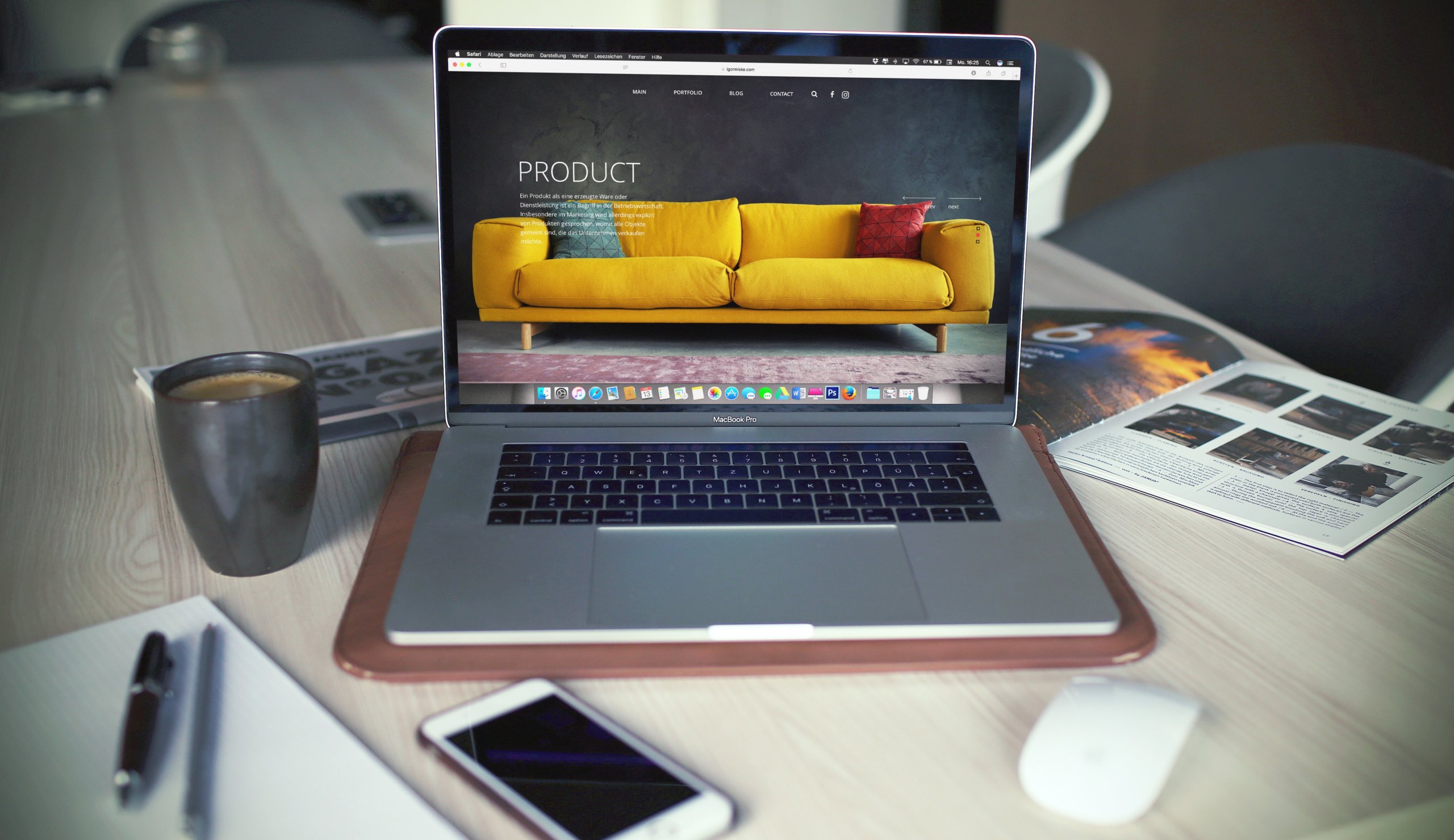 As digital transactions become a part of the daily lives of your customers, your online business needs to have the upper hand and claim your spots on the search engine results pages.
It's during times like this that make ecommerce marketing an important part of your online business' digital marketing strategy.
In this blog, we dive into ecommerce SEO marketing and ways it can contribute to your online growth. Combining our knowledge and experience that came with handling ecommerce campaigns throughout the years, we leave you with this ecommerce SEO checklist so you can replicate the process for your online store's digital marketing strategy.
What is Ecommerce SEO Marketing?
Ecommerce SEO marketing is the process of optimizing your ecommerce website to rank high on search results.
The goal of ecommerce SEO is to improve the searchability of your product pages by:
Using targeted keywords
Improving the Meta titles and descriptions of your pages
Refining your ecommerce site architecture
Linking relevant product pages to one another
Testing call to actions and contact forms
Improving the purchasing experience of customers
Implementing a foolproof content marketing strategy
Boosting your ecommerce site's authority with quality link building
If you'll notice, ecommerce SEO seems no different from how "normal" SEO is done. The (very) thin line that makes it different is the more emphasis given to optimizing for transactional intent.
So, how do you make ecommerce SEO work to drive more revenue to your online store?
Target the Right Keywords for Your Ecommerce Business
Just like in any SEO strategy, ecommerce SEO marketing begins with having the right keywords for your website.
Let's say you have an online furniture store and you want to get more traffic to a landing page for home furniture. What keywords are you going to use?
If you go to Google and type the keywords "furniture for sale ", you'll find a few household furniture brands on the top positions of search results. For an ecommerce website that sells furniture, it looks like tough competition, right?
The key is to focus on a root keyword and add long-tail variations for a page you're targeting.
A few things you'll have to be mindful of when looking for keywords:
User intent: It's no use to rank for a broad keyword if most of the traffic going to your ecommerce site is looking for information instead of looking to buy.
Search volume: You want to gun for keywords that your customers are using. There's no right answer when it comes to the amount of search volume because this varies for every industry. There are also some industries with cases of high search volume for seasonal searches.
Relevance: The reason for this is pretty much obvious—lock on keywords that are relevant to your product offerings. '
Going back to the example before, you can use "furniture for sale" as the root keyword for a page dedicated to home furnishings.
Plug this into your keyword research tool – Ahrefs, Ubersuggest, KWFinder – and look at long-tail phrase match keywords.
To expand your keyword list, you can also look at searches related to your target keyword.
Pick out the relevant ecommerce SEO keywords and plug them into your tool to identify opportunities.
Scout the Competition in the Ecommerce Landscape
Ecommerce is a growing industry in the Philippines, and where there's growth, do you know what comes next? Competition.
But don't take the competition as something to be feared, use it to fuel your SEO and ecommerce marketing plan. If anything, this makes it easier for you to see how you can better optimize your ecommerce website.
Doing a competition analysis is half the battle when ranking your ecommerce website. This provides you with insights on:
Keywords they are targeting
The authority of their website
Top performing pages of their website
External links pointing to their website
Their site structure and navigation
Taking all these into mind, you can develop a more concrete ecommerce SEO strategy, build your value propositions, and differentiate your online store from the competition.
Plan for Site Architecture Improvements
Put yourself in the shoes of your customers. If you're having trouble navigating the product pages and finding the items you want to add to your shopping cart, expect customers to be in the same predicament.
How you structure your ecommerce website has a big impact on its performance and the overall user experience.
When it comes to your ecommerce site's architecture, you want to keep it simple.
An important ecommerce SEO tip is to make sure customers don't take more than three clicks to reach their intended destination on your website from the homepage.
How do you improve your online store's site architecture?
Categorize your pages: From a customer's perspective, this makes it easier to jump from one product to another. In SEO, this helps in improving relevant and related pages. Shopify websites, for example, have collections that allow you to group products together.
Use breadcrumbs: Think of this as the path customers take as they venture deeper into your ecommerce site. Breadcrumbs help in improving the discoverability of individual product pages.
Add a search function: The attention span of customers is getting shorter. To make sure they stay on your website, offer a quick way to find the product they need with a search function.
If your current site architecture needs a lot of fixing, don't simply move pages around. Discuss it with your SEO specialist (that's us!) to create a more optimized ecommerce website architecture.
Do a Thorough Content Audit of Your Ecommerce Website
Do you know what's a common problem among ecommerce sites?
Thin, duplicate content.
This happens when your website has multiple pages bearing the same content with barley any information that adds value to your customers. One way to detect this is by doing a website content audit of your pages.
With a content audit, you can analyze content on product, category, and key pages on the website and identify which ones need a revamp and which to remove. That's not all, though. A content audit helps in looking at opportunities to improve your ecommerce website's conversion rate.
A content audit may sound a big challenge, especially if you have hundreds of pages to go through. But, don't worry—internet marketing tools like Screaming Frog has an SEO site crawler that can help you identify duplicate titles and descriptions on different pages.
So, what do you do if your ecommerce website has thin, duplicate content?
SEO experts share the following ecommerce SEO tips when it comes to content improvements:
Add a noindex tag on the page with thin content: This will tell Google not to include that specific page into their indexing database.
Add a rel=canonical tag to the page: This will help Google identify which of the pages contain the original content and to disregard the other pages.
Provide in-depth product descriptions: Start with your featured products and write in-depth descriptions about the items. Of course, don't forget to add your keywords – but don't go overboard.
Pro-tip: Add a blog page on your ecommerce site. This allows you to gun for more informational keywords and connect them with the relevant product page. Not only does this help in inner linking, but it also provides more value and educates your customers about your products with effective content marketing.
Dive into Your Website's On-Page Performance
As much of the transactions are happening on your website, it only makes sense to ensure on-page performance is at peak. This means no product pages leaving to dead ends, no slow site loading speed, no random inner page linking, and the lot.
In ecommerce marketing, think of on-page SEO as a quick win because it's something you can implement immediately. 
Here are a few ecommerce on-page SEO tips:
Prioritize Your Pages
You need to choose your battles and prioritize which pages should you optimize first.
If you have hundreds of pages, you don't optimize them at the same time. Not all pages carry the same weight. You need to choose your battles and prioritize which pages should you optimize first.
You can ask your ecommerce SEO expert to do a quick dive into your Google Analytics and check the top performing pages – in this case, pages that are driving the most conversions and traffic.
Optimize with Your Target Keywords
Start optimizing your priority pages with the data from your keyword research. In ecommerce SEO, it's best practice to include your target keywords in the following critical areas:
Meta titles and descriptions
Header tags
Body content and product descriptions
Image alt tags
Page URL
Update Your Meta Data
Your Meta titles and descriptions can strongly influence your ecommerce site's clickthrough. These are the first thing your customers will see once they find your site on the search results pages.
For an ecommerce strategy, however, a simple "Keyword | Ecommerce Business Name" might not cut it. You want to attract those clicks—the more people click, the more your ecommerce sales go up.
When updating your Meta title and description tags, use buzzwords that resonate with retail or ecommerce transactions. Here's an example:
Meta Title: Affordable Women's Shoes for Sale – Free Shipping | Shoe Store
Meta Description: Get the best prices for women's shoes, workout sneakers, and more items! Free shipping for all orders! Click here to view available products.
IMPORTANT: What you write on your titles and descriptions should reflect the information on the landing page. Otherwise, you're leading customers to a broken promise and cause them to bounce from your pages.
Inner Link Relevant Pages to One Another
Inner linking is not a task that you set-and-forget in your ecommerce SEO checklist. It's a continuous process, especially if you're adding new pages regularly to feature new products.
Just like when optimizing content on the ecommerce site, inner linking should have a purpose. You can't link randomly. If you do, you're not just pointing Google to the wrong pages, but also your customers.
When building website internal links for your ecommerce store, always refer to your keyword research. By this time, your ecommerce SEO specialist should have already a mapped list of keywords with their relevant target pages for internal linking.
Improve Your Website's User Experience
If your website is not built for user experience, what is the point of having an ecommerce website that makes it hard for customers to buy?
A user-friendly ecommerce website means more customers visiting and spending time on your site to purchase.
Imagine the path your customers will take once they're on your online store. When you do, take note of the following areas to improve your ecommerce website's usability:
Product page navigation: This is related to improving your site architecture. How easy is it for visitors to jump from one product page to another? Can they easily locate other related products to what they were initially searching for? The smoother it is for users to navigate through product pages, the better.
Chat integration: A live chat support increases the time customers spend on your website. Not only does this help in user experience, but it also boosts your conversion rates.
Checkout process: Don't make it difficult for customers to complete their purchase. The entire checkout process should have at least three steps but make sure the pages are secured.
Mobile version of your website: Majority of today's online shoppers are on mobile, which makes a mobile-friendly website all the more important.
With an improved user experience, you'll find your ecommerce website thriving in the competitive marketplace.
Leverage Social Proofing for Your Website
How important is social proofing for your ecommerce business? These stats can answer that:
90% of customers read reviews before visiting a website
72% of customers will take action after reading a positive review about a business
88% of customers consider reviews as personal recommendations
Still not convinced?
Consider this: Review signals account for 9.8% of ranking factors.
If you haven't been leveraging social proofing for your ecommerce website, you're not just losing customers to the competitors but you're also losing the opportunity to rank.
Featuring reviews on product pages sends trust signals to customers when they're on these pages. In turn, this helps improve your ecommerce conversion rates.
It's not just for getting customers to trust your ecommerce business, but also getting Google to trust your site.
Key Takeaways: Optimize with a Foolproof Ecommerce SEO Strategy
If you're looking to increase your ecommerce sales, don't skip on optimizing your website. With an ecommerce SEO marketing strategy, you can get more targeted traffic. This can translate into more conversions, more revenue, and more repeat customers.
So here's a quick recap of what you need to do for your ecommerce SEO:
Choose the right ecommerce SEO keywords for your website.
Look at what the competition is doing.
Improve your site's architecture.
Do a content audit of your pages.
Implement the best ecommerce on-page SEO practices.
Focus on improving user experience.
Leverage on positive customer reviews.
But, remember that ecommerce SEO is not something you only do once. It's a cycle.
We urge you to follow the ecommerce SEO tips above as part of your digital marketing cadence because your competitors are likely doing the same. It doesn't hurt to be always one step ahead.