Your Ultimate Guide to Internal Links in SEO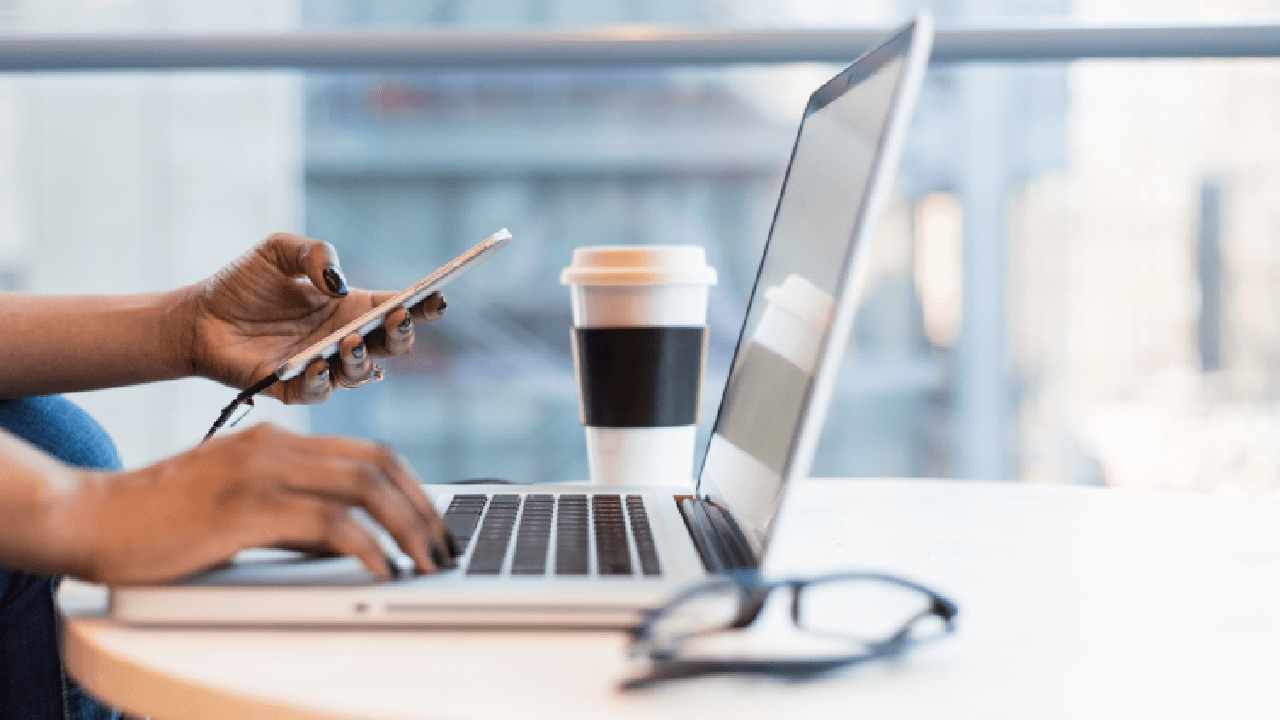 When business owners put up their website, they may sit back in wonder and admire the attractive, eye-catching aesthetics. It is beautifully designed with crisp images and the company's branding is on point. That's great! But in the competitive online world, having a visually-appealing website isn't enough to score those leads.
With millions of websites vying for the attention of your target audience, no one will find your website without the help of some search engine optimization tactics. It's like trying to find an office building in Makati without a map. In this case, SEO is the road map that will lead prospects and customers to your site.
One of the essential SEO tactics that businesses can leverage is the use of internal links. Ask any SEO agency. if you need to have internal links for your website to rank and you'll be met with a resounding "Yes!"
However, all too often many website owners and webmasters spend too much time focusing on building backlinks or external links that they end up neglecting their internal link building strategy. While getting links from other websites is crucial for SEO, so is internal linking.
In this article, we'll talk about:
Internal links meaning
The ways an internal link building strategy will benefit your site
How you can put internal link building into practice
What is an internal link in SEO?
In a nutshell, internal links are hyperlinks that guide users from one page to another on the same domain. Every website has them, including yours. They're mostly there so that users can navigate your website easily. They can be likened to a virtual conversation between different pages of your site's content, where users can jump from one page to the next for relevant, useful, and helpful material. For instance, how do you get from your site's homepage to the About Us page or Contact Us page? That's right — through internal links.
What most people don't realize is that when used strategically, a website's internal links add more power to your SEO and let you fully reap the benefits of digital marketing services. Head over to the next section to find out the value it provides to both your website and search engines.
The importance of website internal links to SEO
From an SEO perspective, internal link building makes it clear to search engines like Google which pages are more transactionally led and which pages offer valuable information. In other words, internal links allow Google to understand the structure of your site and which pages offer the most value to readers. The experts at Yoast break it down in a succinct explanation. According to them, internal links help search engines understand:
The relevance of pages
The relationship between pages
The value of pages
Using strategically placed internal links can help shape your website's hierarchy, giving the most punch to the webpages you've determined to be your cornerstone content. Those internal links that target cornerstone content will help build value and elevate that page's SEO ranking. This is because the number of internal links pointing to a page is a signal to Google about the relative importance of that page. Since Google is all about providing value to its users, the search engine will direct searchers to a page it deems trustworthy and rich in quality content.
If you're looking to blow your competition out of the rankings and get to the top spot, contact Truelogic today to discover how internal link building can do the job for you.
Internal link building helps pages get indexed
Aside from enhancing user experience and improving page authority, internal link building helps Google discover new content as the bots crawl through your site. Let's say you've published a new page on your site but forgot to link to it from elsewhere on your domain. If the page isn't in your sitemap and doesn't have any backlinks, it's basically non-existent to Google because their crawler bots can't find it.
Google explains that it must constantly search for new pages and add those to its list of known pages. Some pages are already known or indexed because the search engine has crawled them before. Other pages, especially newly published ones, are discovered when Google follows a link from a known page that leads to the new page. So, if you want a new page to be discovered by Google, internal links will help you easily get it recognized and indexed. Once you have internal links pointing to that page, Google will discover it faster for indexing.
If you haven't been focusing on the internal links you've placed on your site, now's a good time as any to start a solid link building strategy. Optimize your internal links with our SEO services.
A Guide to Effective Internal Link Building
Before you begin the arduous yet fulfilling task of using internal links on your website, take a good, hard look at the current state of your site. For instance, do you have ample content? If so, is the content valuable and informative to your target audience? Do you have well-titled pages, each with a distinct purpose that contributes to your website's strong navigational framework? If you answered yes to all the questions, then you're off to a solid start.
When good content is said and done, here are the ways to kickstart an internal link building strategy that enhances the user experience and increases your SEO ranking.
Work out the site hierarchy
When setting up website internal links, the first step is to perform a simulated crawl of your site so you can get a better understanding of your site's current structure. Afterwards, adjust the site structure so you can push readers towards deeper and more relevant pages.
Internal linking must be intuitive enough from a hierarchal standpoint so that users can easily funnel down into your cornerstone pages. Distribute the links in a cascading manner so that you have more unique links on essential pages and page authority is distributed throughout your website.
Fix your links
Regular site audits are necessary to fix broken links and change links that have been 301 redirected to other pages. This will make for better user experience and ensure that broken links won't negatively impact your rankings. If you're in need of a website audit, contact Truelogic today and we'll give your site a comprehensive check-up.
Keep producing content
Once you've fixed your links and optimized your site, you can't just sit back and relax. You need to continue producing high-quality content to add more linkable assets on your site.
There are plenty of options to consider:
Blog posts

How-to guides
Infographics
Photos
Videos
Tutorials
The more content you have, the easier it is for you to put in as many internal links as possible, and build these links at scale. This will ultimately improve your overall internal link building strategy.
Point to relevant pages
In the case of internal links, you want them to point towards pages that are useful to the readers and act as natural progressions from one piece of content to the next. Make the most use of internal links by drawing users deeper into your website. After all, you want them to spend more time navigating your site and excavating for the treasure within.
Also, be selective about the internal links you create. You don't want to include as many links as possible on a single page just so you can bolster its SEO rankings. No one wants to read through a page that has 20 links screaming at them. It's distracting, annoying, and an obvious SEO ploy. What you can do is pick a handful of key phrases that are relevant to other pages on your site.
At the end of the day, it's all about the quality of the links, not the quantity. You want your reader to have a meaningful and informative experience while they're on your site. In the same vein, if you have an excessive number of internal links pointing to irrelevant pages, crawler bots might slow down or even stop crawling the remainder of your site. Every page the bots index is a spend of crawl budget. If you have many low-quality internal links, the bots will waste their time indexing those and won't arrive to quality and relevant pages.
Create pillar pages
When it comes to internal linking, the concept of pillar pages is a more recent concept. It basically doubles down on the concept of relevant links, which we tackled earlier.
Pillar pages are basically the foundation for where you build your topic clusters. The pillar page will cover everything related to the keyword or topic you're trying to rank for. Then it links out to various cluster content pages, which are essentially subtopics of the main pillar.
For example, let's say you create a pillar page that's all about social media marketing. Topic clusters of this pillar page would then be things like:
A quick guide on Facebook remarketing

How to generate leads on Twitter
Creating a YouTube channel to improve engagement
Using live video to drive conversions
Getting sales with Instagram shoppable posts
And many more!
There's so much to be discussed in the realm of social media marketing. But rather than trying to cover everything there is to know about it in a post that's 10,000 words, you can simply mention the subsections and then internally link to more in-depth guides, a.k.a. your supporting cluster pages.
Once you've mastered the art of creating pillar pages and supporting cluster pages, you'll find it easier to follow the other practices covered in this article.
Draw Readers Deeper Into Your Website with Internal Links
In essence, internal links draw readers more deeply into your website, helping them find valuable information they can easily overlook.
Think about it: When we visit a website, we often see rows of page tabs with generic titles. Without a cleverly implemented internal link building strategy, who would take the time to go through all the additional pages? Internal links do just that for your customers — provide them with valuable content that keeps their momentum going. It not only keeps them on your site longer, but it also increases the chance of them doing business with you.
However, keep in mind that not all internal links are created equal. Don't just place them on your website randomly without good reason or else you'll end up doing more harm than good. Ensure that your site's structure is defined clearly with internal links that make sense for navigational purposes and search engine indexing. Also, don't slack on content creation, especially when it comes to pillar pages. At the end of the day, internal links are only as good as the content you produce.
The addition of internal links throughout your website will pay off for both user experience and your SEO power.  So go forth and make your own treasure map with an internal link building strategy. You'll reap the rewards for your efforts.
For more information about link building, contact Truelogic today. We offer a comprehensive suite of digital marketing services, including a link building and digital marketing strategy for ecommerce websites. We've helped dozens of businesses get on the first page of Google through internal link building. We've done it for them, we can do it for you.