Truelogic DX Session 1 Recap: Donald Lim on Making a Business Pivot During COVID-19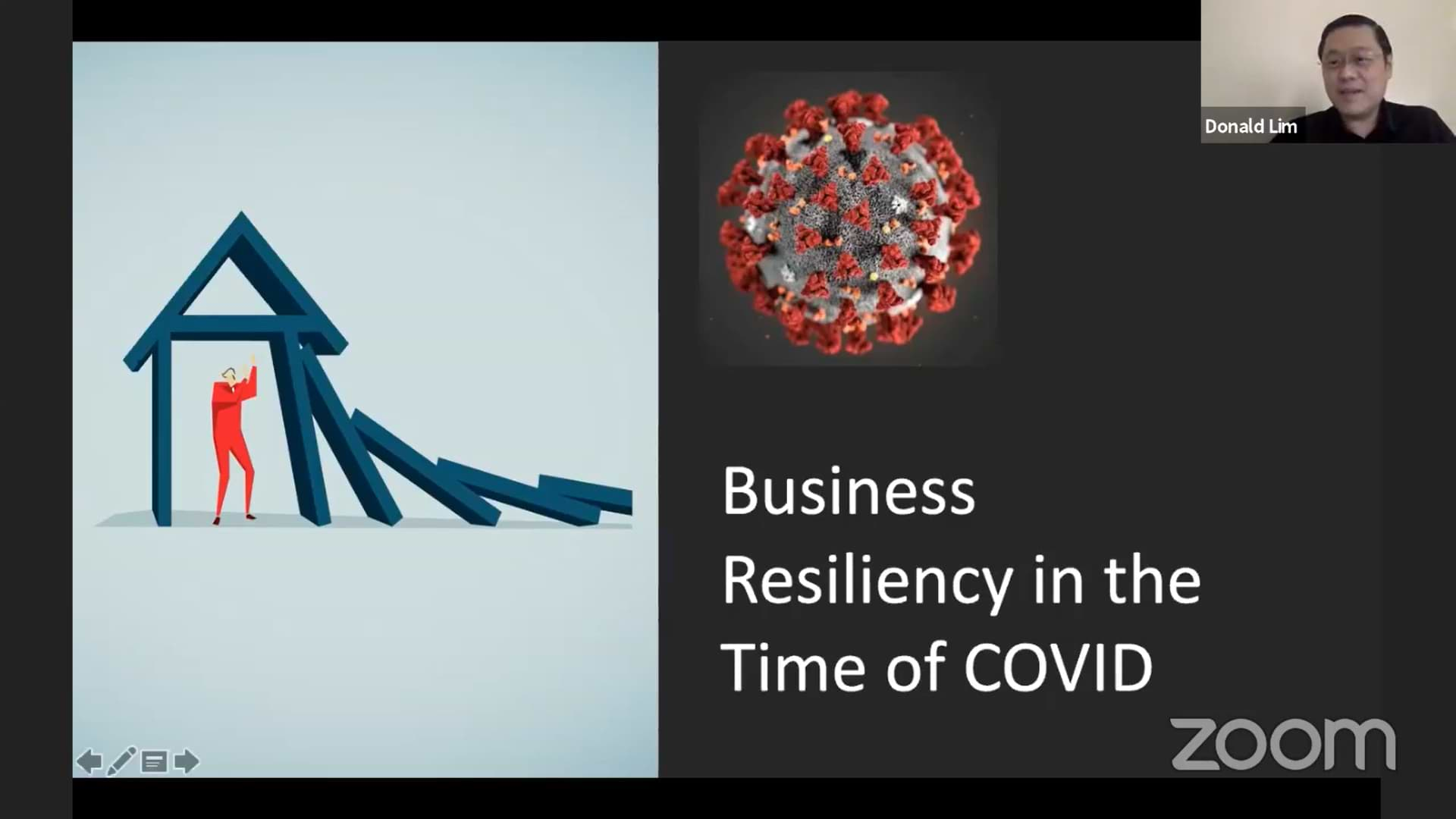 The past several months have shown us that daily life as we knew it has changed in the blink of an eye. As people around the world conform to social distancing measures, many business owners find themselves in unchartered territory as they try to navigate the COVID-19 pandemic.
However, the past few months of 2020 have also proven that necessity can be the mother of invention. Home bakers and online sellers have created Facebook merchant pages, countless brands have started accepting online payments, and digital transactions have become the norm for many — even those who never considered it before.
Over the course of the pandemic, people have taken to digital and for businesses to survive and thrive in a post-pandemic world, they'll need to find ways to remain resilient with it.
Last week, Truelogic teamed up with Donald Lim, DITO CME's COO, to host the first Truelogic DX webinar with the topic, "Business Resiliency in the Time of COVID-19." According to Lim, businesses that wish to stay alive in the current climate have to master the Business Pivot. He describes it as "shifting without moving away from the core," with core pertaining to a business's passion, knowledge, and experience. When all three are commercialized, then a business pivot can be successfully done to generate alternate revenues.
A great example he mentioned is Marriott Hotels' initiative to bring their brand experience to the comforts of their guests' homes. As everyone is encouraged to stay at home, Marriott lets people bring the splendor of hotel stays into their everyday space by selling luxe linens, cocktail kits, and spa goods on their website. Food establishments have also started offering DIY kits so people can make their favorite Jollibee Chickenjoy or shio ramen in the privacy of their kitchens.
All of these transactions happen in the online sphere, and they started happening fast in the early weeks of April. "They all remained to their core but adjusted to the times," Lim explains. "The challenge then for businesses is to find ways to make their own business pivot, because if they do not make that pivot, nothing will happen."
The sooner they can make key decisions, the faster they can move on with their business. This, of course, includes going digital, Lim says, as digital is currently the closest to conversion at the buyer's funnel. In today's crisis, it's also the best way to do conversions given that almost everyone's online.
Lim says that "COVID is forever" – meaning that we will have to live with the virus and the new reality. Business owners are responsible for their enterprise, employees, and customers, he advises, and if in the short term they can readjust to serve their customers without disruption, they can minimize the potential damage for their employees.
"Survive the short term, so you can be there in the long term,"
– Donald Lim
Thousands of businesses in the country are buckling up to adopt more resilient digital marketing strategies to thrive in a post-pandemic world. Learn more about digital resilience in the time of COVID-19 by tuning in to Truelogic's next webinar, which will focus on LBC's Digital Transformation. Discover how going digital changed the game for the country's market leader in cargo and logistics. The second session will have esteemed LBC Vice President Javy Mantecon as the guest speaker.
Sign up today to secure your slot in the webinar (limited seats available!) and let's continue the conversation there.