Truelogic Episode 46 Recap: The Evolution of the Philippine Digital e-Conomy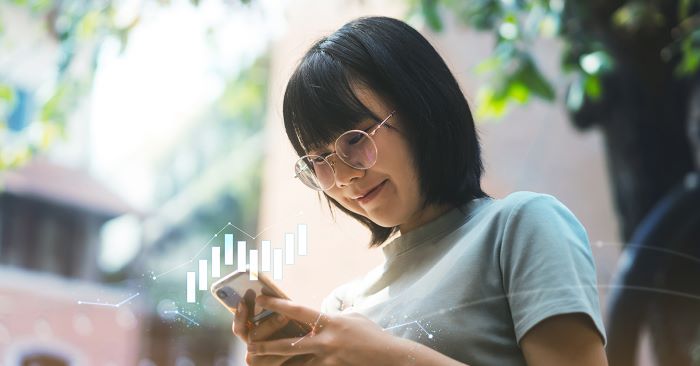 The Philippines' digital economy is expected to reach a gross merchandise value (GMV) of $35 billion by 2025, growing at a 20% compound annual growth rate (CAGR) from $20 billion, according to a report by Google, Temasek, and Bain & Co.
The country is one of the "hot spots" for investments in the years ahead driven by heightened digital savviness and affluence. Digital adoption continues to rise even today, albeit slower than the steep acceleration seen at the height of the pandemic.
Podcast Transcription
Berns San Juan: Hi, and it's that time of the year again when we close out one year and we enter another year. And my favorite period of the year is always when I get to take a look at the Bane, the Massac, the Cantar, the Google, and the Facebook reports for the year, and just take a look at how the Philippine economy has progressed over the years. So for those of you that have been following our content for a while, I think one of the things you'll realize is that I'm a big nerd when it comes to Philippine digital economic data. I'm a big fan. And I guess the headliner for 2023 is that the Philippines' digital economy is expected to rise to a gross merchandise value of about 35 billion by about 2025.
The surprise to me was that the total gross merchandise value of the Philippine economy hit  2021 billion US Dollars, right? That's huge for a country that is 300-350 USD in terms of GDP, seeing 20-21% for the 2021 billion eCommerce industry is huge.
Now, that might not sound very significant, but if you join me on this ride through time, I'll walk us through 2019, 2020, 2021, and then 2022, and maybe you guys get to see why I'm so optimistic about the development of the digital economy in the Philippines all the time.
So, hi, guys. Welcome to another episode of the Truelogic DX Podcast. So, I think most countries are now starting to open up, right? China was the last holdout and even they are opening up. And as most of the world opens up, there are global headwinds that sort of threaten the ability to grow in some countries, right? I would think the good news is we're not likely to bump into those headwinds like the Philippines, it is probably going to wind up with less-than-ideal GDP growth. But a recession is nowhere on our horizon. So despite the macroeconomic headwinds, the Philippines remains on course to grow its eCommerce industry and grow it to 35 billion USD by 2025. That means the digital economy is probably going to be at about, I would say, 10% of the Philippine GDP, and operating under the assumption GDP goes higher might be a lower percentage.
Digital Consumers in Numbers
So, let's go back in time. What happened in 2019 before the pandemic? So I think before the pandemic, everybody knew the Philippines was either the first or the second largest consumer of content in the Philippines. And if I'm not mistaken, I think our gross merchandise value in 2019 was less than 7 billion. So come 2020, we're all locked down. We're sort of expecting all of it to double. We're expecting the gross merchandise value of purchases in the Philippines to grow to, I don't know, 14, 15, 16. But, you know, that's sort of not what happens, right? We sort of closed off  2020 at 7.5 billion USD. Now, the real change happens in 2021, and I guess it's because we were in a pandemic, you know, in January and February, and we sort of got locked down in the middle of March, but where we closed off 2020 at 7.5 billion in eCommerce, we closed 2021 at about 17 billion. That's incredible. That is an incredible surge in the growth of the Philippine Internet economy.
eCommerce in the Philippines
And just think about that, there's not a lot, there's not a lot of segments of commerce of the economy that do that. So take, for example, eCommerce. How did the Philippines do? So, in 2015, we sort of hit a billion. In 2019, eCommerce only, we were at about 3 billion. In 2020, that grew to 4 billion. Again, eCommerce only. And then in 2021, we hit 93%, which grew to over 8 billion, right? So that's incredible.
For transportation and food, the Philippines did about 300 million in 2015. And then about three-quarters of a million. About three-quarters of a billion. About $800 million in 2019. Sort of stayed flat in 2020. And then the adoption kicked in in 2021 as more people got more comfortable with the habit of ordering online and whatnot. Now, I think it's no surprise that one of the biggest industries that took a hit was travel, right? I don't think that should have surprised anybody. And travel grew from something like 2 billion USD in 2019 to 700 million in 2020.
By the way, the Philippines' consumption of online media, that thing's been very consistent. In 2015, a very small percentage of us were spending about a total of 400 million annually on online media, almost 2 million, and about 1.7 million USD in 2019. And in 2020, we crossed 2 million. We're still significantly fast, sorry, 2 billion USD within that period.
So between 2020 to 2021, eCommerce, powered by food delivery, eCommerce, food delivery, online media, all powered the explosive growth in the Philippine digital economy by a whopping 132%, right? 7.5 billion to $17 billion. That's crazy growth, up. And a lot of sectors benefited from that except for online travel. In 2021, I think most experts predicted that the Philippines' gross merchandise value, or digital gross merchandise value, would hit about $17 billion. And, you know, they were sort of right. We sort of did hit that figure in 2021.
If you take a look at the report that comes from 2022, you'll see headlines that say that the 2021 Internet economy doubles to 17 billion. And a lot of this was really… yes, government initiatives, but also mass adoption of the public due to the pandemic. And, you know, I think so far, all of these sectors have beeng in 2022. So where eCommerce grew in 2021 and transported food, online media, and online travel is probably going to make a slight recovery. Not a lot, but if you've been to Boracay, you sort of know what I mean. In 2022, there has been a positive trend toward growth when it comes to digital economics.
Let's talk about 2022. All right. As the digital decade continues, and a lot of analysts are saying the 2020s, it's the Southeast Asian decade, they might be right. But as this decade continues, the upward trend remains between 20% and 24%. So, yeah, between 2020 and 2021, we saw growth that way past 22%, which is where our standard is and we grew by 70%, 90%, 93% like nearly double or more than double. This year. We see eCommerce as a significant player in terms of the growth of the Philippine digital economy.
Media Usage Frequency in the Philippines
For a better context, let's find out what people have been spending their time on or what we've been using the Internet for in the last year. So 39% of the time on the Internet, we have been watching videos. So for those of you guys that are on Netflix or YouTube, that's you guys. TikTok, I think, is also part of that. 37% of the time we spent on the Internet, we were gaming. 33% of the time we were listening to music. In terms of media usage time, like all the time isolated to media utilization, 29% of the time we spent on online media was on video. 28% in gaming, boo. And music is about 19%. I'm saying boo because gaming ought to be higher.
Now, when it comes to adoption in the Philippine market, this one has seen a significant boost. And I think this is what people were talking about when they said the pandemic had changed some of our behaviors and we're never returning. And I tend to agree, right? We're not going to see a 70% increase year on year on year on year. That's not realistic. We can go back to the standard 21-22% forecast for how the Philippines will grow, but our baseline has been permanently raised higher by the changes in behavior that the pandemic has made to society.
PH adoption across urban digital users
So, across all digital users, 88% of Filipinos now participate in eCommerce. 69% of Filipinos that are online have participated in food delivery. When I say participated, I mean they order not 69% of people deliver. That would be a nightmare. 58% of Filipinos consume content on video. 57% of people do groceries. I think this is a significant increase from a very marginal amount in 2019 and 2020. This is one that made games. Gaming has a consistent 50% adoption for gamers. I think it's because the pandemic didn't create new gamers. A gamer is a gamer. About 48% on music, transport, and travel, with travel sort of watering down what that figure could be. And about 42% of people are more willing to pay recurring charges for a sustainable product or a sustainable service.
So another example, other noteworthy changes that we saw were digital financial services that had sustained their growth with lending remittance. SMB solutions hitting $8 billion. And when I say $8 billion, that means all total transaction value. And digital investments, by the way, in Philippine fintech are not ridiculous. I think we still have very nascent investments in it. So it is not as mature as it could be. It is not as robust as it could be. Therefore, there is a lot of opportunity to grow that vertical.
After a two-year digital economy boom, both deal value and deal frequency or deal activity have risen up. And it's thanks to the continued sizable investments in players that are already on the market. So it's not so much new foreign investments as they are the people that are already successful in doubling down on their success online.
Digital financial services have captured about 56% of total investor funding and they raised about 450 million in the first half of 2022. And then, of course, there is Web 3.0, which is also sort of pulling its weight with a 12% share of the pie. But I think that is also a theme for all of Southeast Asia where the majority of investments in startups, in tech, are in the microfinance space, in the fintech space, and whatnot.
Conclusion
So I think, just as a quick recap, how did the Philippines do in 2022? And I think we did terrific, right? The digital economy grew to about 17 billion. We're estimated to grow it to about 21 billion. And I think from our perspective, the only place we've got to go is up, right? Remember the original estimate for the Philippines was about 25 billion by 2025. And right now, we're set to hit about 35 billion by 2025. So, being an optimist, everything's got a silver lining. And I think this was COVID's silver lining to us.
And with those parting words, I'll say I hope you enjoyed this episode of the Truelogic DX podcast, and thank you for joining us here. And if there's a topic or a guest that you want us to feature, give us a shout-out, leave us comments on YouTube, or reach out to us on Facebook. Subscribe to our Spotify, Google, and Apple accounts so that you can get alerts whenever we publish a new one. I want to say thank you to our friends at Podmachine for continuing to power this podcast.