Truelogic Episode 78 Recap: How Businesses Can Prepare for The Holiday Shopping Rush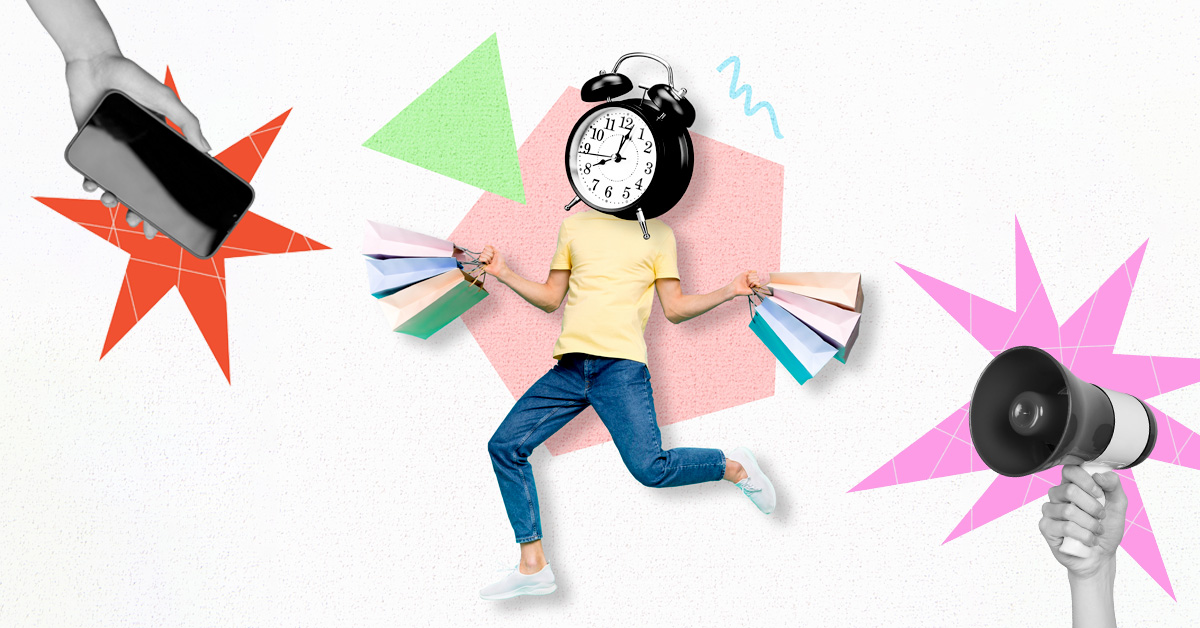 The Philippines has one of the longest Christmas holiday celebrations in the world. In some houses, trees are up, lights are on, and stuff is piling ready for gift wrapping. While most brick-and-mortar stores are opening up, online shopping is still dominant—as a channel for both purchase and discovery. For context, 81% of year-end shoppers made online purchases in 2021, while just 62% shopped in-store.
So to prepare for the holiday shopping rush this year, here are five trends that brands can use to maximize MSD moments, according to Meta.
Podcast Transcription
Berns San Juan:  Welcome to Truelogic DX Podcast and we are in Jose Mari Chan Season. Or if you're an expat and you're listening to this, thank you. We are in Mariah Carey Season. For many people who might be listening to this, it's a little-known fact that the Philippines has one of the longest Christmas holiday celebrations in the world. I wouldn't have it any other way. I'm glad to be living here. I love the long holidays. In some houses, trees are up, lights are on, and stuff is piling like they're going into the gift-wrapping queue in the houses.
Now, for some context, and for those of you who are listening, this is data according to Kantar from 2017 to 2019. The demand in the Philippines typically accelerates during the last quarter of the year. This is why the Philippines' Q4 is never really compared to, GDP is never really compared from Q3, Q2, and Q1. And you always expect Q1 to be weaker than Q4. But that's because the demand during the holiday season in the Philippines rapidly increases. That and the fact that we've got this practice called the 13th-month pay.
So, for those of you who might not be aware, travel and accommodation see a rise of about 56% year-on-year during the holiday season. So that means if establishments were seeing 60% occupancy during Q3, that is likely to increase to 90% to 100% occupancy during the holiday seasons. I'm part of that, right? Like, so guilty. Electronic spending. This one is interesting. it doubles when do you not want to buy a laptop during Q4. You're not gonna get any. So electronic spending doubles. I think you can see this based on the number of people that are in Beyond The Box, Power Mac, the Xiaomi stores. Electronic spending just goes crazy during the last three months of the year.
Personal care does more than 100% every year. It more than doubles and this is because we like to give gifts from The Body Shop. We like to give gifts for, you know, we like to give personal care stuff to each other. So it more than doubles, and apparel and clothing more than triples. That's insane, right? So to the urban titos and titas that are listening to this, thank you for your panic shopping at Uniqlo. If you're listening, you know who you are.
Other international sales practices have also translated and crossed borders, right? Take, for example, I think, go back as early as six years, you would not have seen Black Friday sales in the Philippines. And today, there are Black Friday sales, especially online. Go back six years, and you will not see a Cyber Monday sale in the Philippines. And yet now, there are, right? So, then they fall during this period and they add to the demand. So, most brick-and-mortar stores are up. I think we are as back to normal as we could be pre-pandemic. The online shopping trend has remained dominant. It did not die down as much as people would have thought, and it is still primarily used for both discovery and purchase.
For context, about 81% of year-end shoppers made online purchases in 2021. That's a lot compared to the 62% that made their purchases in-store. So prepare for the holiday shopping rush this year, both physically and online. So let's get started.
As a business, because that is who I'm talking to, right? We're talking to you guys. You guys are businesses. I'm hoping you guys are businesses. So I'm going to break this apart into the stages that you need to be doing for your marketing at this point, like as we enter the last quarter of the year.
Stage One: Holiday Preparation
So stage one. So we're going to go through it like the stages of grief, right? Holiday prep stage one, or prepping for the holiday. Step one is the prep. Starting September, actually I would say as early as late August, mid-August, but starting September. A lot of consumers will already be in the awareness and information stages of their buyer's journey. They're asking their nieces and nephews for their wish lists, they're sending Viber messages to their kumares and kumpares asking for their godchildren's wishlist, they're starting to compare prices, they're researching products, they're doing reviews, and they're prepping their gift-giving list.
So what are you doing with this? So as a business, what you should be focusing on is, do you have pages that have gift ideas? One of the things that I think take up a lot of time in gift giving is the decision-making about what to get. We're just inundated with products, we're inundated with marketing, we're inundated with content. And so a page that tells you, here's a great list that will cover 50% of your nice list. Do you have pages that sort product recommendations by categories like age or gender? Are you making it easier to get your audience to give a gift to their significant others? Are you reviewing historical data about the fast-moving items in your inventory historically during Q4? And most importantly, do you already have an approved budget for the holiday rush?
You need to be doing this in August, and they need to be established by September. At the start of September, you need to get rocking. You need to have your data docks in a row, and you need to have a plan out and your list of product priorities. So that's stage one. The prep happens in late August or early September.
Stage 2: Execution of SEO Bases
Let's go to execution. September is execution month. It's crunch time. Jose Mari Chan is piping in the elevators and the malls. Mariah Carey is in an infinite loop like in any commercial space. And September needs to be the month where you are executing, executing, executing. You need to be a machine.
So to cover your SEO bases, you'll need to start working on your organic pages that prioritize your commercial pages. Your commercial pages are your category and your product pages. I would say if you're in a rush, focus on your meta titles, your H1s, and your product schema if that's all you have the time for. If you have time for your product descriptions, great. But if you were to trade off the activity, you don't have a lot of time, you have a lot of inventory to cover, your meta titles, your URL, your H1, and your product schema, that's it. If that's all you did, you would have done a lot to make yourself organically visible online.
Focus on the conversion rate optimization of your category pages. Remember, your category pages are meant to get people to desire your product. You want to lead them to your specific product pages. So you want to measure your category pages and how much traffic they're referring to your product pages. In terms of prioritization, begin with the historically fast-moving items in your inventory, and then go down the list, right? If you're not a new business, if you're an established business, if you're a brand, you know what things people tend to buy during the holidays. If you don't, good Lord, but you should.
So know the fast-moving inventory that moves for you during Q4 and prioritize those in order of movement, in order of sales, in order of volume. Don't try to optimize everything if there was any piece of advice I was going to give you when it comes to SEO for Q4, Don't optimize everything. 80% of your holiday sales will be driven by 20% of your product line. So focus your attention on the 20% of the product line that drives 80% of the sales.
What do you do for your Google Ads? In September, you need to be beginning to collect your audiences. These are your product page visitors, your add-to-cart audiences, your cart abandoned audiences, and your cross-sell audiences. So what are those? Product page visitors are if visited, let's say, if I went to the Xiaomi website and visited the Xiaomi tablet, that means I am probably interested in that product as an item to gift out, right? I may not have enough time or I think I have enough time to be more thoughtful about it so I don't buy it. And so it is Xiaomi's job, it is the brand's job to keep that product in my face until I'm ready to buy. And so you would put me as a Xiaomi tablet audience, and then you would chase me with Xiaomi tablet ads, and don't distract me with any other product, but you would chase me with the product that I look for. Those are your product page visitors.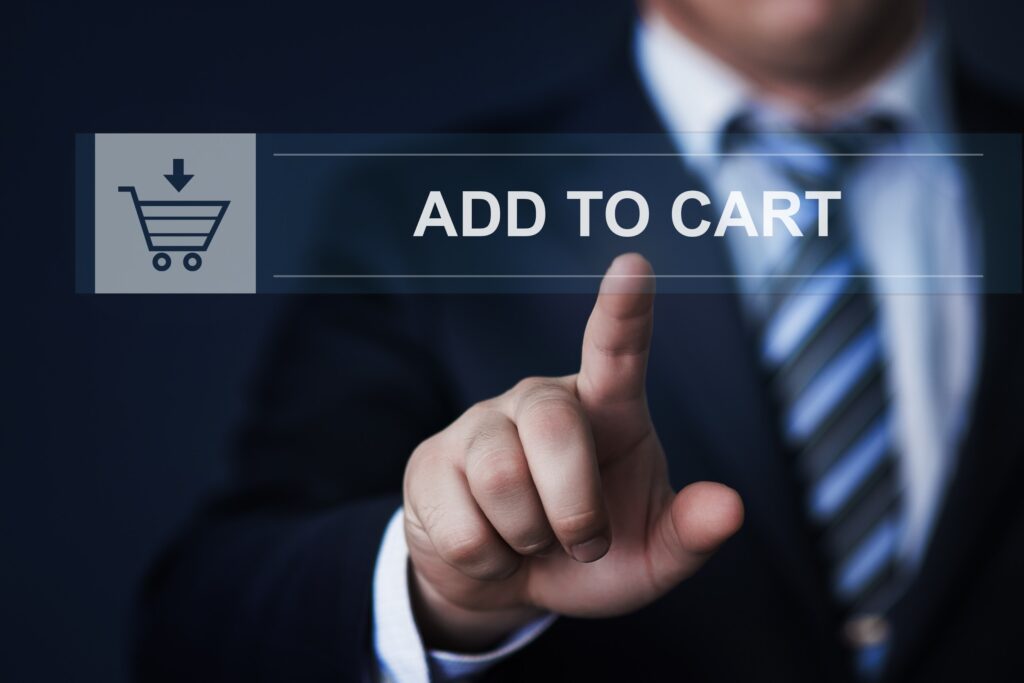 Add-to-cart audiences are people who add items to their wishlist or begin a cart but do not check out. These are your add-to-cart audiences. And what you want to do is you want to run a cart abandon campaign against them. Meaning, to remind them that they put something in their cart and that they probably want to finish their purchase. Especially if you've got a sale on that day, if you've got free shipping on that day, then run that ad.
The next one is cross-sell audiences. If you've got audiences that you know are serial purchasers of products, don't advertise the products they purchased. Advertise for products that are related to those. These are your cross-sell audiences. So begin collecting your audiences.
Next, by September, for your Google Ads, you need to be creating your collateral. Your collateral is your ad copy, your banner ads, and your landing pages. These are your collateral. You need to be working on them like a machine by September. Be conservative. I mean, run your ads, but be conservative about your budget in September and October.
You will probably get pressured by your competitors because you will start to see your competitors more aggressively advertising in September and October. But September and October are not game time. September and October are not game time. It is easier to convert a panic buyer than a person who knows they still have a good amount of time to be thoughtful. So save your budget because you're going to go all out, right after All Souls Day, all the way till Christmas.
Okay, what do you do on social media? Start your media plan and have a conservative budget ready. A conservative budget is the budget you will run from September to October. Ideally, you're not exhausting the budget so you are creating a surplus that you can draw in November and December. Begin setting up your content calendar. Have a firm decision about which channels you will be present in and which channels you will not be present in. This requires you to know who your audience is. Set up your audiences. Prepare your in-social and in-website conversion pages. These need to be happening in September.
Last, if you are in marketplaces, if you have channel partners, start optimizing your merchant pages. Know which products you will feature on your merchant main page and start participating in in-marketplace promotions. These are the seller recommendations that you guys will frequently see on Lazada and Shopee. The other thing that you can do is, if you have channel partners, if you have both your e-com website, but you're also in Lazada and Shopee, among others, like you might also be in Watsons and whatnot, the advice I'll give you is riding the double-digit sales in the marketplaces. Don't try to hijack the double-digit sales in your channel. You will not win.
If you are in Lazada and they're doing an 11.11 sale, which they will, don't try to run 11.11 ads on your social media that lead them to your website. You will cannibalize your marketplace performance. Instead, try to complement it. What I would do on my website is I would create ads for, did you miss the 11.11 sale we had on Lazada? Then come to our website. It's not too late. That's the kind of messaging that I would do. And this is what I mean when I say, ride the double-digit sale. Don't hijack it. Do not try to reroute your marketplace traffic to your main website during double-digit sales periods. You're not going to win.
Stage 3: The Calm
This is October, and no, it won't be calm. It's the calm, right? So we went through the prep and we went through the execution now we're in the calm. October is the calm month. By now the holiday storm is coming and things are calm. At this point you should be doing some mild execution, some baseline execution, nothing extraordinary, don't go crazy. This is your opportunity to test your strategies, test your audiences, and test your copy to see which ones resonate with your audience and which ones do not. Find out which collateral you ought to double down on and which ones are falling on their face, right?
Keep October boring. You're going to need your energy after Halloween. Your SEO, if you've done your job in the prep, should be kicking in by now, right? Your SEO should be kicking in by now. And if you've done your job, you should already be starting to see some rankings appearing, some keywords appearing, and some product snippets appearing inside Google searches.
Stage 4: Game Time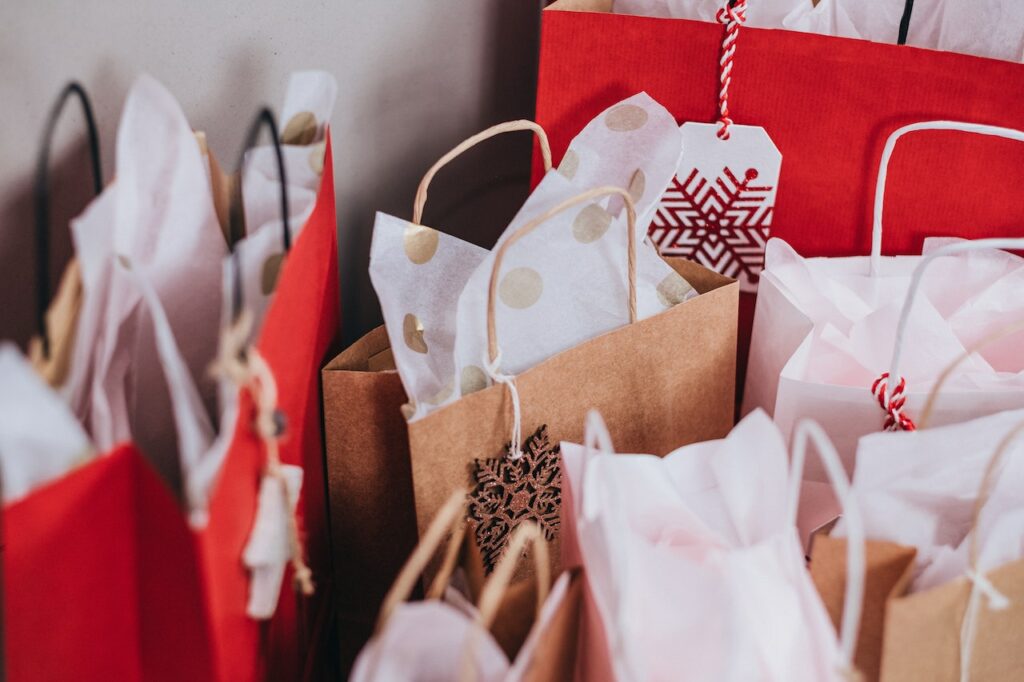 November to December is game time. We went through prep, execution, the calm, and now we're at stage four. It's game time. your SEO should already be covered. If you've done the work, then you should already be benefiting from all that organic goodness and free traffic that your optimizations are bringing you. If you didn't, it's already too late to do anything now. So don't focus, if you've not done anything on SEO, don't try to do anything for the holiday with regards to SEO. Keep your SEO hygiene. I'm not saying stop your SEO, but I'm saying it's too late for your SEO to help with your holiday performance. So If you haven't done your SEO yet by September, it's probably too late for you to cash in on the holiday now.
For your paid channels, your social media campaigns, and your Google Ads, it is time to start doubling down on your budgets. Start setting your expectations and your stakeholders' expectations that costs per click will start to rise. The number of competitors you see on your ads reports on your media reports will start to increase. Remember that display ads are always going to be cheap but they convert poorly so you can compensate by having killer landing pages. that will convert extraordinarily. On social, as you manage your social media campaigns for the holidays, remember that it's not just about the budget. It is also about content optimization. It is also about campaign optimization and audience optimization. You're not just managing your budget. You're managing the content, you're managing the visuals, you're managing the landing page, all at the same time.
Scrutinize your campaign performance every week. If you're used to reviewing your digital performance monthly, that's fine from January to August. That's not fine between November and December. So in November and December, scrutinize your campaign performance every week. The best advice I can give you is to be decisive about what you double down on and what you back down on. Social behavior does not need weeks of baseline during holiday inventory movement. So especially during holidays, your message will work or it won't.
Last, review your performance every week. Reiterate your holiday battle plans. Remember the famous line, everyone's got a plan until someone gets punched in the face. Okay, the last stage of the holiday. Make sure you leave a budget behind to address the lagging market, right? Because let's face it, we will have, like there will be urban titos and titas, probably not parents, but there will be urban titos and titas out there that will think, oh no, I'll wait for the holiday rush to end and then I'll do my holiday shopping then, right? Or they'll catch up to, oh, who did I forget in my holiday list?
So don't forget to address the lagging market. You don't need to be as aggressive, but it's not like e-commerce and shopping behaviors and consumer behaviors drop off a cliff come December 26. It continues to increase. It doesn't peter off until after the first week of January. So don't exhaust all of your budget, make sure that you've got something left behind to address the lagging market. These are the guys that are still doing their holiday shopping come January, the first week of January, the following year.
That's all for this episode of the Truelogic DX podcast. I hope it was helpful. The holidays are coming, so it's always an exciting topic to talk about. I want to thank our marketing team for all the great work they do, and our friends at Podmachine for continuing to power the podcast.
If you've got comments on stuff you'd like us to talk about, guests you'd like us to host, or anything that you want to cover with us in particular, leave us a comment. Truelogic DX is available on  Spotify, Google, and Apple accounts. I'll see you in the next episode. Advanced happy holidays. Cheers!