Digital Primer: JP Paglinawan's Transformational Marketing Mindset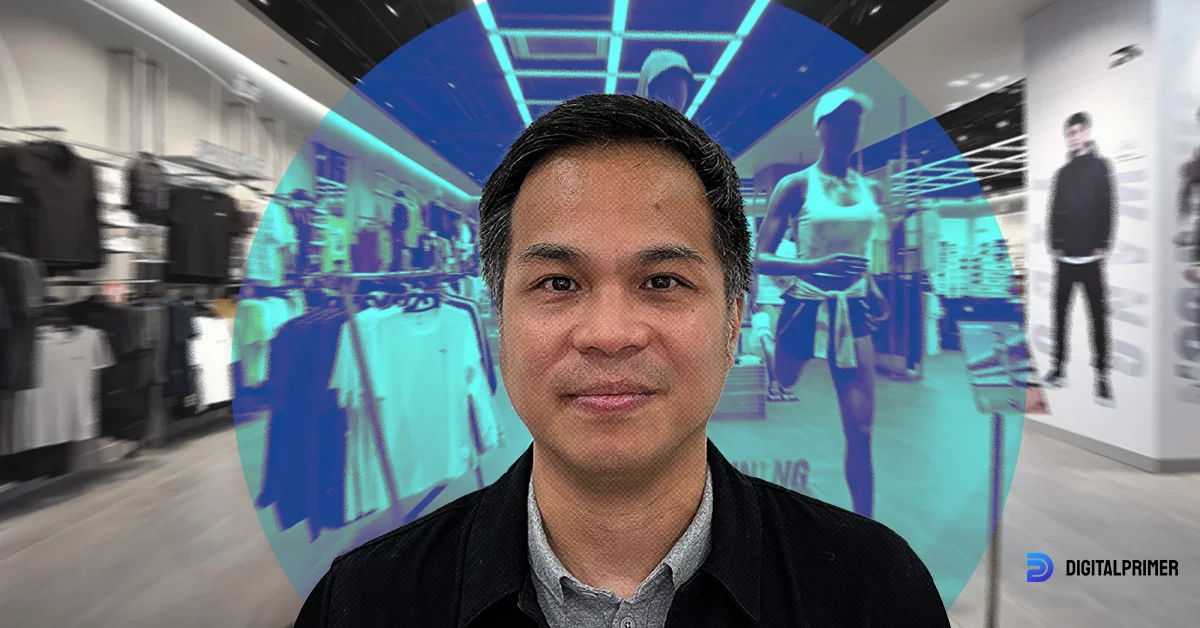 In this episode of Digital Primer, Ibarra Villaseran, Client Service Director of Truelogic interviews JP Paglinawan, the General Manager of ANTA Philippines. With over 20 years of experience in the retail industry, JP shares his insights on digital marketing and his encounters with digital in his profession.
He discusses the early days of digital in the early 2000s and how it was treated in his career.  Tune in to this podcast to learn more about JP's wealth of experience and his perspective on digital marketing in the retail industry.
Brief Background
Currently serving as the General Manager for Anta Philippines, JP Paglinawan plays a pivotal role in steering the ship of the third largest sportswear company globally, Anta.
With a career spanning over two decades, JP's journey through the retail industry has been nothing short of remarkable. He kickstarted his career at Adidas, a prominent player in the sportswear market. During his six-year tenure, he rose through the ranks and assumed the role of Category Manager for Southeast Asia. His experience in the fiercely competitive world of Adidas provided invaluable insights into the retail landscape.
JP's journey through the retail industry didn't stop at sportswear. He expanded his horizons, venturing into the fragrances industry, working with renowned brands like Bvlgari, Burberry, Lanvin, and many others. His multifaceted experience equipped him with a broad perspective on the retail landscape.
Before his current role at Anta, JP was part of a group specializing in watches and jewelry, representing popular brands such as Technomarine and Daniel Wellington. His diverse experiences have allowed him to understand and navigate the intricacies of different retail sectors.
Embracing Digital: A Necessity for Retailers
The conversation begins with a reflection on the early 2000s, a time when the Internet was just beginning to play a role in retail. Back then, digital marketing was primarily a one-way communication channel. Brands use their websites to share information about products, locations, and brand legitimacy. Developing a website was a significant investment, and it was seen as a mark of a reputable brand.
JP Paglinawan reminisces about his early days at Adidas, where digital marketing was more about brand communication and less about interaction.
"When I started in Adidas, I think it was 2002. Digital was just one way. You can't even sell online then. The brand is just advertising what they have, what they're doing, and where I'm located. So it's more of a one-way dialogue," he shared.
"Back then, websites were very expensive to make. Right now you can just do a membership, a quick monthly membership, there's a template, and you have your website in 10 minutes," he added.
This dynamic has dramatically changed over the years, with digital marketing now being a two-way conversation, often evolving into a community of brand believers and fans who actively engage with the brand on various platforms.
"It's a community, not just two-way, but it's a community of brand believers and fans of the brand. They join in the conversation or they start the conversation. You just have to nurture that community. The same brand values are intact. So it's a matter of building that community with the same values. ," JP emphasized.
Necessary Change in Mindset
Paglinawan also discussed the significant change in mindset that organizations need to embrace to thrive in the digital age. JP highlights the importance of investing in online businesses with the same level of commitment as in traditional brick-and-mortar stores.
"It's really important to invest in your online business the same way you're investing in your offline business or brick and mortar," he said.
This shift requires building dedicated teams for customer service, operations, and marketing to ensure that the online brand presence is as engaging and functional as its offline counterpart.
"You need to have a separate team doing the online business… It's a matter of building that community with the same values."
However, the transformation doesn't stop there. A critical point of focus is the integration of online and offline teams. Historically, these teams often saw themselves as competitors. Still, the digital age demands a new perspective, where they work together to complement the brand's overall presence.
"I think that's the hardest part, is changing the mindset also internally. So you need to be able to, you know, marry the two and make them understand it's the same brand, it's the same company, and we're trying to grow together, not compete against each other" he bared.
JP also emphasized that upper management's buy-in and setting digital sales as a Key Performance Indicator (KPI) are crucial steps toward successful integration. These changes must permeate throughout the organization, leading to a shift in culture and the alignment of goals, incentives, and strategies across all levels.
Frustrations and Expectations with Digital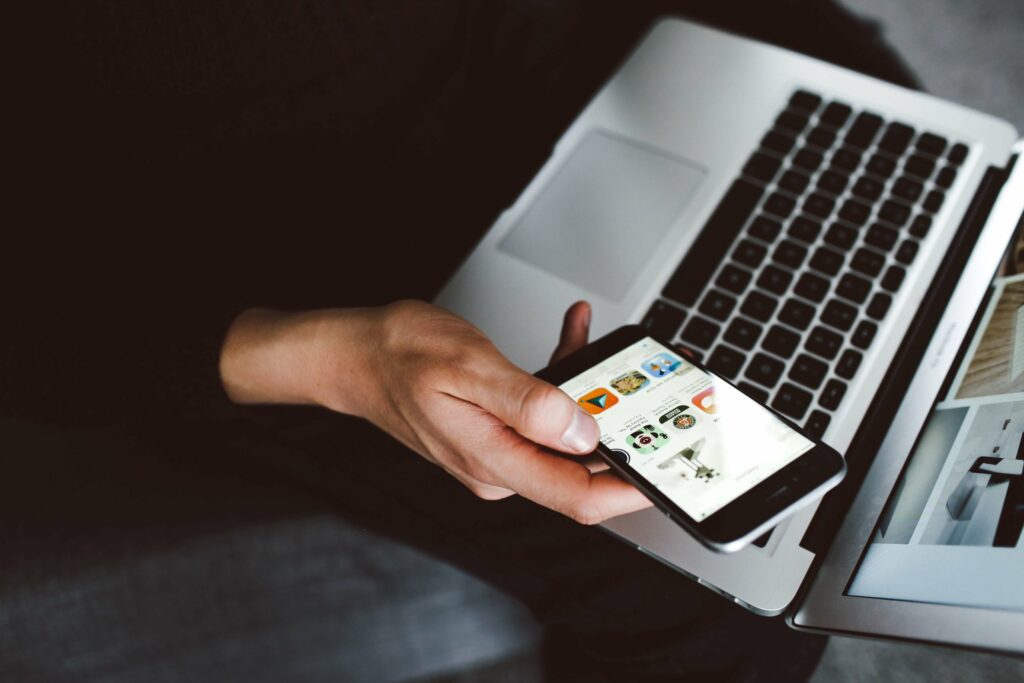 Paglinawan also shared some of the frustrations he has encountered in the Philippine digital landscape. One significant challenge is finding individuals with expertise in online retail who also understand the offline business. The digital marketing space has evolved into several specializations, including digital marketing, operations, and customer service. Consequently, finding professionals who excel in all these areas is a daunting task.
"It's hard to find people who are knowledgeable in the eComm space…who truly know what to do with the online business because you can be digital. But again, right now I discovered, that there are several specializations. So like you must have a digital marketing person because, you know, you can't get all the traffic without converting it to sales. You need to have that person and then the operations. So, operations need to, in terms of retail, you have to manage inventory, and how your store online store looks like, similar to what you do offline," he said.
Despite these challenges, the digital landscape in the Philippines is evolving, with improvements in payment infrastructure, the rise of cash-on-delivery options, and the popularity of digital wallets like Gcash. These changes are facilitating the transition to digital retail.
"We need some help in terms of infrastructure. So payment is one thing. So the fulfillment of payments. So right now, there's cash on delivery. There's Gcash which blew up during the pandemic. So that helped a lot also kasi you want to buy but you can't have anything, you don't know how to pay," he said.
The discussion concludes with an optimistic outlook on the future of digital marketing in the Philippines. With a high internet penetration rate and an ever-growing market, the potential for online retail growth is substantial.
Tip for Organizations starting with Digital
Paglinawan leaves organizations with a valuable piece of advice: be ambitious about your digital marketing goals.
"I think I learned this currently in ANTA. You need to be very ambitious about your goals in doing the online business. If you don't set a high target, then you won't be investing to reach that target," he underscored.
"The market is there. If you just look at Lazada, Shopee, and the other platforms, the market is there. It's a very rich market. Right now, it can be the equivalent of three or four stores. But it can be more, I believe. But you have to be very ambitious and you need to plan for it. Like how you plan for an offline store. You need people to manage the store. You need marketing to promote your store," he added.
"When you see the ambition wasn't there, therefore you see meager results. So, therefore, you are just wasting time."
Without ambition, organizations may find digital marketing unfulfilling and underestimate its potential. The key is to recognize the rich market that awaits in the digital realm and align your goals with the necessary support and investment.
The Digital Primer Podcast continues to provide valuable insights and practical strategies for marketers and digital enthusiasts. Listeners can gain inspiration and actionable advice from industry leaders JP Paglinawan. To access the full podcast episode and learn more about his journey, tune in and subscribe.
About JP Paglinawan
JP Paglinawan holds the esteemed position of General Manager at Anta, where he has been diligently managing the distribution and retail of the Anta Sports brand for the Philippines since February 2020.
His journey began at Adidas, where he exhibited remarkable potential by being the fastest and youngest recruit into the regional Southeast Asia management team. His remarkable feat included robust growth in the Training sports category, which contributed to 25% of the business across multiple regions, including Indonesia, Malaysia, the Philippines, Singapore, and Thailand.
During his tenure as Product Development Manager at BDO Unibank, he played a pivotal role in developing a best-in-class product, namely the American Express Cathay Pacific credit card. This innovative mileage credit card product was meticulously designed to cater to the discerning traveler, and within its first year of launch, it successfully garnered over 10,000 cardholders. Furthermore, JP facilitated the seamless transfer and migration of over 100,000 cardholders to the BDO American Express card.
In 2012, he worked with Luxasia Philippines Inc., crafting impactful launch campaigns for prestigious fragrance brands such as Bulgari, Burberry, Salvatore Ferragamo, Issey Miyake, Jean Paul Gaultier, Narciso Rodriguez, Lanvin, and Paul Smith. He consistently delivered profitability for the business unit for three years and secured the top market share for total brands within department stores and wholesale accounts.
With a compelling entrepreneurial spirit, JP founded Ready Steady Go Kids International in the Philippines back in 2014 and introduced this innovative brand to the local landscape. Serving as the Master Franchisee, he has remarkably succeeded in establishing franchisees in pivotal areas such as Alabang, BGC, Makati, Parañaque, and Sta. Rosa Laguna. His remarkable impact extends to Pasig, Mandaluyong, Marikina, San Juan, and Quezon City, where he collaborates with over 50 school partners and influences the lives of more than 500 students on an annual basis.
JP's tenure at Technomarine was marked by strategic brilliance. He led the comprehensive rebranding of the TechnoMarine watch brand, with a primary focus on the 20-30 age segment. This transformative journey was propelled by a highly successful campaign featuring renowned endorsers Alden Richards and Liza Soberano.
Utilizing the power of social media, the brand managed to cultivate a devoted community of TechnoMarine enthusiasts, ultimately becoming the most followed watch brand in its category within the local market (amassing over 1 million followers). Furthermore, JP orchestrated the launch of the Daniel Wellington brand in the Philippines in 2015, and under his leadership, the brand's revenue and presence witnessed a remarkable doubling, while also expanding to include four mono-brand stores by 2018.