Truelogic Episode 39 Recap: Real Estate SEO Tips and Strategies for 2023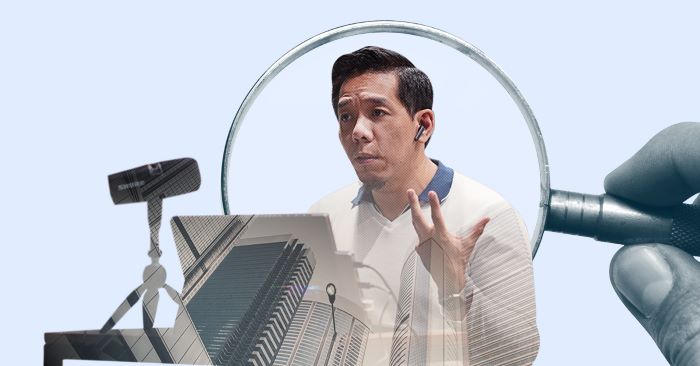 If you think real estate SEO is just like any other business's SEO, then think again.
Studies have shown that 95% of home buyers begin their home-buying journey online. This means that you should be positioned well enough to capture these leads. That's where real estate SEO comes into play.
Today's Truelogic DX Podcast will share some helpful tips to ensure you're more competitive in search engines and attracting buyers and sellers.
Podcast Transcription
Berns San Juan: Welcome to another episode of the Truelogic DX Podcast. My name is Bernard and thank you very much for joining us again for another episode.
I'm gonna talk about something that I think remains aspirational in the market, and I still think, as you know, it's coming up with a decent amount of competition. I'm talking about the property market. Everybody's screaming recession but let's face it, if you are a home buyer, if you're paying for your condo, it doesn't feel like prices are going down. So properties are still great investments. That's one. And homes are still aspirational goals for most Filipinos. Real estate agencies, I think, and realtors are on a raise to sign up new clients and find qualified buyers.
And I think if you want to succeed in the real estate space, digital is a great angle for you to approach your potential customers. But to do that, I think the backbone, for me, the backbone of any great digital strategy is always a strong SEO strategy behind it. So today, let's talk about some of the best strategies for real estate and some SEO tips that can help you gain organic traffic in the market and appear better on Google. So let's get started.
What is Real Estate SEO?
Berns San Juan: Real estate SEO because real estate is always physically located somewhere. I think it is super important that you pay attention to map results. I think it's super low-hanging fruit. One of the things that I think most real estate brands and maybe realtors don't realize is chances are 90% of your home buyers Google your property before ever making an inquiry. That's one.
Even if you encounter them in real life, then the next activity is to Google the name of your property and then take a look at what it looks like before they ever tell you, "Okay, I wanna field trip to the location. I wanna view the property," and so on. More than that, a lot of the most qualified home buyers are balikbayans and OFWs. How do you encounter these guys in malls? You can't, and not even, they will make impulse purchases on homes. So digital is one of the best ways to get them through the awareness, information, and consideration phases of the buyer's journey so that when they're ready to buy, they can reach out to you.
A lot of home buyers, I would say over half or at least the latest tax in more than half of home buyers, start their search for a new home online. And I think 43% of home buyers will perform a search for your assets or for your properties before they contact an agent, right? In the US, it's significantly more. Some houses go online in the US market that just disappear just like that, right? And the Philippine market is nowhere near that. But I think if anything, that should show you how quickly digital can help progress the movement of your real estate inventory.
Why Does Real Estate Need SEO?
Berns San Juan: What are the advantages? This one's super simple. Organic visitors and Google search visitors are going to be some of the most highly motivated searchers that you will encounter. Like they're the most highly motivated visitors that you will ever encounter, right? The question is, are you satisfying their search and motivations? And I think one of the biggest mistakes that real estate companies have is, "Oh, our communities are master plan," over this, over that, over a great investment without really looking into what motivates the user for purchasing a home.
I'll give you guys a great example. I think one of the biggest misses that people make, is I cannot, even if I had a hundred pesos for every time somebody offered me real estate as an investment, I'd be able to buy a car by now. Because I think that pitch doesn't work because what if I'm not looking for an investment? What if I'm looking for a habitat, right? What if I'm looking for a home, I'm not looking for an investment? So I think that kind of pitch is the wrong approach.
Now, if your market is composed of people that are looking for homes and people that are looking for real estate to store their wealth in, then you know, build pages that satisfy both. But build pages that satisfy the potential homeowner and build pages that satisfy the investor. But don't just default to the pitch of buying your first home because what if they're not first home buyers? And don't just settle for the pitch of buying an investment because what if they're not looking to store their wealth in real estate?
So, real estate, the search volumes in real estate, by the way, are still fantastic in the country. And again, I would say 20% of that is super highly qualified. 80% is still aspirational traffic, but you, at the minimum want these aspirational people, the guys that will not be able to afford it today, but will be able to afford it 5, 8, 10 years from now inside your mailing list so that you can start nurturing relationships with them and so that they start aspiring to an asset or a piece of real estate that is part of your inventory, right? So this is, you know, why SEO? Simply put, traffic in real estate is in the hundreds of thousands. The search of volumes is related to real estate and the Philippines are in the millions. So you are missing out on a huge chunk of the market if you're not playing this game.
SEO Tips and Strategies for Real Estate
Begin keywords research for real estate
Research the types of keywords that your users will typically use. So take for example, do you have a gallery of homes? What if somebody puts in home interior designs, home ideas, building ideas, building layouts, condo layouts, the two-bedroom layout, do your user search like that? Another way would be to do users to do searches by location. Homes in Cavite, homes in Tanza homes, homes in Quezon City, condo Katipunan, and Makati condos.
Do people perform searches by location? Do people perform searches by price, right? Do they do condos below 2M, and condos below 5M? But how do your users search? And when you figure, once you decide, these are the ways my users' search or at least these are the search volumes I wanna go after, how do you satisfy those searches inside your website? So begin with your keywords and the search motivations you want to satisfy. It always begins with that.
Satisfy the search motivation you selected by creating the right content for those users.
So if you're talking about condos in Muntinlupa or a house and lot in Muntinlupa, then bring them to your pages that feature houses in lots inside Muntinlupa, right? But satisfy the search motivations if it's by location. If it's by price, then have a pricing page or a price range. If people are looking for visual ideas, like two-bedroom condo layouts, two-bedroom condo ideas, and 80-square-meter condos, if those are the search queries you're trying to satisfy, then make sure you have galleries that satisfy that, right? But don't create on-page because your SEO told you to. The goal of your on-page is to satisfy the search motivation that you want, that you're looking to satisfy.
Improve site structure
Simply put, all information on your website has to be within three clicks or less from the user. So let's say you are a developer and you're located in Pampanga, Laguna Quezon City, Makati, Muntinlupa, let's say. If you are off for your Muntinlupa properties and let's say I'm looking for a house in Muntinlupa, I need to be able to go from your homepage to your Muntinlupa page to the house in lot assets inside Muntinlupa in three clicks or less.
This is what we mean when we say optimized site structure. Don't let users go into a rabbit hole experience inside your website by going 2, 3, 4, or 5 clicks deep. Only one in four users will ever go past the third click.  Only one in four users will go past the third click. You lose 74% of users after the third click. So try to build your website as shallow as you can. And make sure any information, whether it's pricing, location, or amenities, is within the user's reach in three clicks or less from your home page.
Optimize your images for real estate for SEO
When I say optimize your images, I don't necessarily mean put in an eight-megapixel image inside your website. I get it, real estate is highly visual. It's part of the appeal of the market. It's part of what makes it aspirational so I get it. But there is a way to upload crisp, clear, beautiful images that are not necessarily eight megapixels in size. So that's one.
Two is if 60% of your users are on a mobile device, and chances are more than 60% of your users are on a mobile device, they can't see an eight-megapixel image and it'll take forever for that to load. So when we say optimized images, APIC beautiful images. When I say beautiful images, I also mean humanized images. I don't just mean the exteriors of the condos, the exteriors of the building show people having fun, interacting with the amenities, and staying inside the property but humanizing it. Because when we look for a home, we're looking for an experience. We're not looking to just have an asset.
But make sure that you have a library of mobile resource of image resources and a desktop library of desktop images. Try not to use the same one. This is what we call image rendering. Make sure that you render the image in the size of the viewport so that the mobile view of your site loads your mobile library, which means it loads fast and the desktop viewers of your site get your best large, crisp images, right? But optimize your images for real estate. And of course, don't forget to label your images, File name, is not super important, like the file name of the image is not super important. But at least, the all text of the image, make sure that it's optimized.
Claim your Google business profile listing.
Claim your Google business profile listing for your development, for your asset, and whatnot, it automatically… almost automatically makes you a beer on the snack pack. Why would you wanna lose out on that opportunity, right?
Get links from other relevant sites that have high domain authority
Acquire links. And I think people usually forget link building means owned assets, earned assets, and leased assets. And then you know, there's speed assets, but let's focus on owned, earned, and leased assets.
When I say link building, I don't always mean earned assets, right? Your Yahoo local profile, your Google business profile, a Facebook page for your property, and so on, right? All of these are the least assets that you have the capability of building. Somebody's doing a visual inspection or a tour of the property. Take a video, create a YouTube channel, and get a link back from it, right? But getting links from other relevant sites, especially ones that are pretty authoritative.
SEO Audit and Analysis for your website
Always audit your website. Always check if your site is up if it continues to be fast if all of the links are working, and so forth. The reliability of your website is a quality indicator for Google. Google just assumes that if you care about your users, then you wanna make sure that they are interacting with experiencing a website that always works. This is Google's first clue that a brand cares about its customer. So always test and always audit your websites.
Target local SEO keywords
Local keywords are always low-hanging fruit. When I say local keywords, I mean condos Mandaluyong, house and lot Tanza, and house and lot Cavite. That's what I mean. Locations are always low-hanging fruit in terms of SEO. You are more likely to rank for that than you are for just condo developers. I would say condo Metro Manila is, yes, localized, but it's still a bit broad. That's still a bit broad. I think it would be a challenge to sell a condo to someone that works in BGC if you sold them a condo in Fairview, that's still a hard sell, right? So your local keywords are low-hanging fruit keywords. Try to utilize this whenever you can.
Make your website mobile responsive
I always emphasize Google's index is mobile-first, meaning it prioritizes what it remembers from mobile devices first. That's one. Two, chances are a majority of your users come from mobile devices anyway, unless you're in the print industry, then chances are most of your users come from mobile devices. Make sure that your website is very mobile responsive. Again, if you care about your users, then you care about how they consume your content from which devices they consume your content from.
Publish helpful real estate blog content
The next one is, don't assume that users have all of the best practices when it comes to picking out the right real estate for them. If you are a great salesman, then what you wanna do is you want to sell the property because you know that this is what this person needs, not because you wanna make a commission, if you're a great salesman, right? If you're a ready salesman, you're just in it for the commission.
But the same is true for brands, right? If you care about your users, then you should care more than just being able to sell the property. You care because your property is the right solution to your user's problem. So try to make sure that you publish helpful content like when is the best time to view a property? What should they look for in properties? What are the warning signs that the builder of a property is shotty? What is the ideal number of units on a floor, should they go low, high, or mid-rise? Write tips for these, and give people advice so that they know. All of these are topics that future home buyers will want to look into.
If you wanna satisfy the investors, then you wanna take a look at what is the growth of wealth in the real estate industry in the Philippines and then write content about that. If you really are sincere about attracting people that want to buy real estate for the sake of storing their wealth inside real estate.
Develop quality visual content
Visual content is about more than just vomiting 2000 words of content on a page. Split your content apart, right? Break it apart with images, ideally humanized images, not just images of exteriors of buildings, because we are not buildings, we don't relate to them. But try to humanize your images. Try to break apart your content so that it's scannable so that the user has the ability to zero in on the content that matters to them the most. So whenever you can image, go image. Whenever you can embed video, embed video, not hosted video. If a downloadable is reasonable, add a downloadable brochure, and go for it. But try to make sure you've got multiple content formats on your site.
Get social!
And then the last bit, I said this before, if your industry is not sexy, if your vertical is not sexy, you shouldn't be on social media. But real estate is sexy, it is highly visual, so start to get social. You cannot play in the Philippine market without being on Facebook for better or for worse because we are a highly social culture. Chances are, the audience you want is probably on a social media channel. So reach out to them from there because it is your brand's obligation to be where your customers are.
And with that, I'll wrap up this episode of the Truelogic DX podcast where we talked about SEO for real estate. I hope you enjoyed this episode as much as we enjoyed producing it for you. Thank you for joining us. And I wanted to give a shout-out to our friends at Podmachine that continue to power our podcasts.
If you guys have recommendations on topics to cover, or people, to talk to, then give us a shout-out on our social media channels.  And don't forget to subscribe to our Spotify, Google, and Apple accounts and set up your alert for new episodes. I'll see you in the next episode. Cheers guys.