The Biggest Pay-Per-Click Advertising Trends of 2023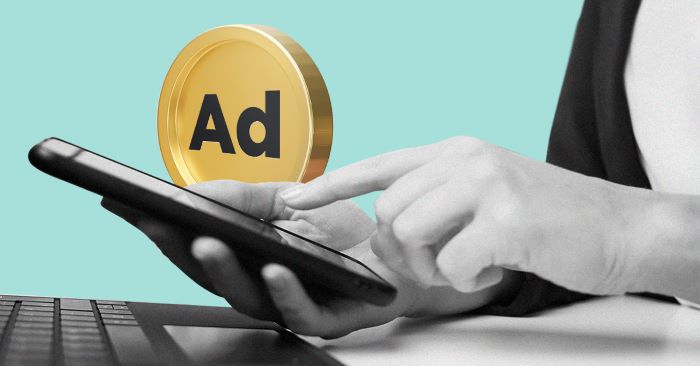 PPC, or pay-per-click, can increase brand awareness while generating an average ROI of 200%. Let that sink in for a moment.
This digital marketing approach relies on a targeted strategy as it enables you to aim at particular audiences who enter specific keywords or carry out certain actions.
With this assured reach, your brand is placed in front of the customers that matter most to your company. And when paired with SEO, you've got an online strategy that's *chef's kiss*.
As we're in the last month of 2022, the time to start strategizing for 2023 is now. This guide to PPC trends walks you through predictions for 2023 and will help you visualize your goals next year, keep the momentum going, and earn more qualified leads.
Google Search will continue to dominate
With 92.5% of the search engine market, Google continues to rule. Given its enormous user base, there are lots of chances to establish profitable connections by 2023.
Leveraging this platform can help you connect with the right audience because one of Google's top focuses is to satisfy search intent or the motive behind a user's search query.
For retailers, Google Shopping will be the place to be.
Visibility is the primary distinction between Google Shopping and Google Search ads. More merchants are switching their ad budgets from search to shopping advertisements since shopping ads take up the premium top spot on the SERP.
Google Trends notes people shop across Google more than a billion times daily.
Full-funnel YouTube strategy will become more crucial.
Another effective place to run your PPC advertisements is YouTube, the second-largest search engine after Google. According to a study, people are four times more likely to utilize YouTube than other platforms to research a company, item, or service.
One effective strategy to have in mind? a YouTube marketing plan that uses the entire funnel. This technique produces material for all stages rather than focusing on people who are in a particular buying stage (e.g., awareness, consideration, and action).
According to research, awareness advertising alone doesn't produce the same ROI as a full-funnel plan, which generates 10% more.
Facebook's ad targeting will get smarter
Is your business on Facebook? The platform provides a possible advertising channel for you to think about. Comparing Facebook to other social platforms, it has the highest ROI for social media ads. Facebook's ad targeting tool is one of its popular features. This helps you better identify your audience for more precise ad targeting by taking into account their demographics, occupations, and interests.
TikTok is the best place to showcase authenticity.
One of the most effective forms of social media material is short-form videos, like those found on TikTok.
Video is the most popular media type, and short-form videos are expanding quickly, according to the State of Inbound Marketing Trends. Businesses will continue to use TikTok and other such The three most effective posts are funny, interactive, and behind-the-scenes content.
LinkedIn will be essential for B2B marketers
LinkedIn is a top platform with 850 million users and 58 million enterprises. According to research, 40% of B2B marketers believe LinkedIn to be the most effective channel for generating high-quality leads, and brand and acquisition rates are six times more likely to convert there.
Pinterest Will Focus More on Virtual and Augmented Reality
Pinterest has become a popular social networking site for people looking for fresh and new ideas.  Businesses can use the platform to capitalize on the interests of their audience to increase conversions. In comparison to 2020, Pinterest's revenue increased 43% year over year. Demands for advertising from merchants account for a significant portion of this growth.
Virtual and augmented reality experiences are popular Pinterest marketing strategies. Users are five times more likely to buy a product when given the opportunity to try it on, for instance. Virtual and augmented reality experiences have been particularly successful for the cosmetics and home decoration industries.
Mobile optimization will take the lead.
Are all of your website pages mobile-friendly? Mobile will generate ad spending of $ 132 billion by 2027. Not to add, 42% of users believe a company is not relevant if its website is not mobile-friendly.
The largest sector using mobile services is the online marketplace. The number of mobile subscribers is anticipated to reach 5.7 billion by the end of the year, and retail mobile sales, which just surpassed $360 billion, are anticipated to double by 2025.
Therefore, increasing your reach in 2023 requires making sure your relevant web pages are mobile-optimized.
Marketing diversification is important.
The truth is that PPC efforts can only take you so far. While PPC provides an immediate and guaranteed reach, its results are just temporary—as soon as you stop paying, the sources of traffic and leads dry up.
The secret is to use a varied digital marketing mix that includes paid and organic strategies. Alternatively put, PPC and SEO, each have different functions and depend on one another to provide long-lasting results, thus neither is necessarily superior to the other.
PPC helps deliver relevant material to the right audiences while SEO promotes high-quality content. So, to ensure the life of your organization, be sure to vary your marketing platforms.