9 New Google Shopping Features You Need to Know About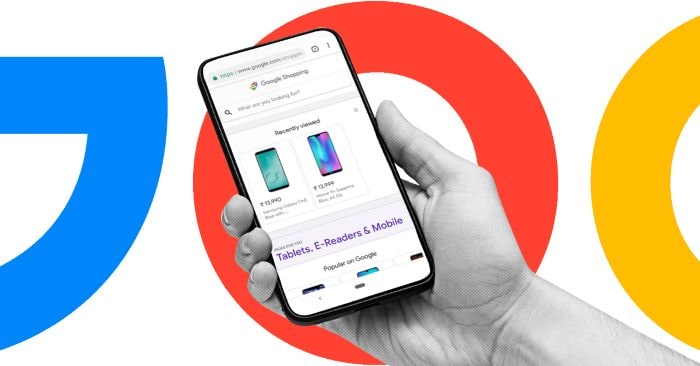 Google shopping experience for users is getting an upgrade. With the holidays fast approaching, Google announced nine new shopping tools and features for users to engage with their preferred brands. Google said the intent was to drive a more immersive, informed, and personalized shopping experience in search using Google's Shopping Graph AI-enhanced model that now understands over 35 billion product listings.
"Shopping isn't just about buying. It's also about exploring your options, discovering new styles and trends, and researching to make sure you're getting the right product at the right price," Google says.
"With these new features, your shopping experience on Google just got a lot easier, more intuitive, and, of course, more fun. And regardless of where you end up buying, these tools can help you find what you want more quickly and maybe even discover the next thing you'll love," the technology giant added. Soon enough, it might be time to start looking into Google shopping management services to keep up with the constantly changing shopping landscape.
Here's an overview of all the new features and tools for the shopping experience announced during the annual Search On 2022 event that will help your digital marketing efforts.
1. "Shop" keyword search
Users can now add the word "shop" followed by the item they're looking for to access the visual feed of products, tools, and inventory for that product. Google is also expanding its shoppable search experience beyond apparel to electronics, beauty, and more, to additional regions for both mobile and desktop.
2. Shop the look
When users are looking for apparel, they can now see options of where to buy the products they see in search. The "shop the look" feature show links to the exact product you're searching for, plus complementary pieces and where to buy them so shoppers can easily assemble a complete outfit.
3. Trending products
This new feature in Search will show you products that are popular right now in a specific category. Trending products will show a list of products relevant to your search keyword that is trending at the time.
4. Shop in 3D
According to Google, 50% of users engage with 3D images more than static ones. Earlier this year, Google launched a new tool to show 3D visuals of home goods in Search. Google will soon expand this feature to include shoes, starting with sneakers,  letting users view 3D models of footwear before purchase.
To also give merchants and advertisers better access to 3D visuals, Google also launched a new automated 360-degree spin feature that can be accessed by using only a few still photos.   static photos. This new technology will become available in the coming months.
5. Informative buying guides
A new buying guide will share helpful insights about a category from a wide range of trusted resources to help users make an informed decision about complex purchases, all in one place. For example, if you're purchasing a large or expensive item, the buying guide may show you specs about weight, materials, features, sizes, and more. With this guide, you can make quicker buying decisions with confidence.
6. See what other shoppers think
Page insights is another feature in the Google app that gives you helpful context about a webpage you're on or a product you're searching like pros and cons, and star ratings, all in one view. It will also include a useful button to help you track the product's price and get alerts when it drops.
7. Personalized shopping results
Google will soon provide more personalized results based on your search history and previous shopping habits. You'll also have the option to set your preferences and turn off customized controls to get more accurate results.
When you're shopping on Google, you can select preferred stores and brands to see more of those in the future. If you no longer want to see those personalized results, or your preferences change, you can adjust that feature or even turn it off completely.
8. Shop your way with new filters
Google has updated the shopping filters in Search to create a more dynamic and adapt based on real-time Search trends. For example, if you're searching for jeans, you could see filters for "wide-leg" and "bootcut" because they're popular, but even those could change over time.
9. Discover suggested styles
The Discover feed in the Google app is getting a new ability to offer users suggested styles based on their recent shopping searches and what others have searched for. The suggested styles will appear alongside existing content in the Discover feed, allowing users to easily check out new looks and use Lens to find retailers who have the products in stock.