Make 2022 Digital Marketing Trends Work For You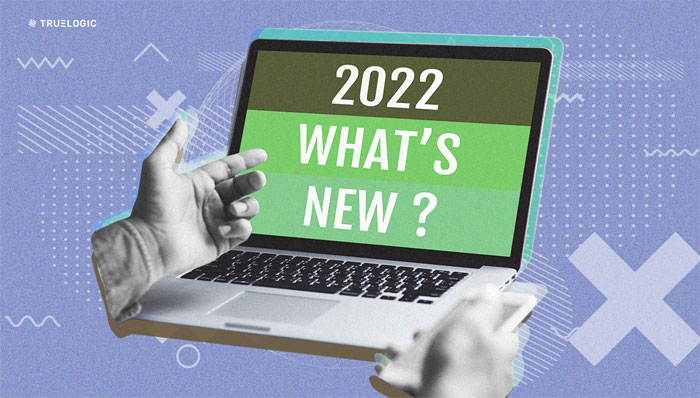 The What and The Why

People in this age value speed, variety, affordability, and above all, convenience. In order to survive, businesses have recognized the necessity for a shift into digital spaces, such as Facebook, Instagram, Twitter, and websites. Practically any industry you can think of has made that change: media, films, music, food service, retail, and many others.
Digital marketing, as abstract as it sounds, can be described as such: It is a skill that requires time and effort to learn, but can be learned nonetheless. However, for companies or business owners that do not have enough time or resources to master it, there are digital marketing experts and agencies that can deliver on what is described in Entrepreneur magazine as "the need of the hour."
More than just shifting to digital platforms, digital marketing is a combination of constant content creation and correct timing. Renowned marketing strategist David Meerman Scott said that content had to be useful and be delivered right when the target audience — or the consumer — needs it.
The COVID-19 pandemic has thrown the world for a loop. Entire economies have suffered backbreaking losses. As such, the need for a strong digital strategy has never become more crucial. As seen, businesses that do not up the ante of their digital marketing regrettably fail or flail behind their competitors.
Thus, digital marketing is the lifeblood that is necessary to keep presences alive.
Following The Trends
There are numerous trends that have surfaced in the realm of digital marketing. But there are a few you should take note of most especially. Following trends allow you to tap into specialized markets and niche audiences as well as keep you abreast of the latest developments and consumer behavior.
Check out some of the 2022 Digital Marketing Trends here:
1. Featured snippets
Featured snippets offer audiences straight-to-the-point answers to topics or questions they Google. These snippets, which are usually accompanied with an image, are presented in a box at the very top of the search results. These invite action to learn more about a certain topic or query.
2. Metaverse
Among the newest updates in technology is the highly anticipated Metaverse, driven by none other than Facebook… uhm Meta CEO Mark Zuckerberg. The Metaverse is envisioned to become the future of technology, with online spaces that allow people – as avatars –  to socialize, play, and even work in the digital space!
This massive project is expected to launch a new era in virtual/ augmented reality, which will "(shift) our existence from being rooted in the physical world to one in which our digital presence increasingly supplements our real one." Game on.
3. Word-of-mouth marketing/influencer marketing
This is an oldie but goodie. A good sign that your business is on the right path is when your product or services are consumed and, more importantly, shared with other consumers. Just see the meteoric rise of Tik Tok and even live selling on marketplaces and who drives leads for brands. This is how influencers –from the big celebrities to nano influencers– do their job.
4. Personalization
It's all about personalizing and tailor fitting the experience for your target market. Personalized content gets more engagement and good reviews from consumers. An example of this is Spotify Wrapped, which shows the Spotify user a snapshot of what they listened to, who they listened to, and how often they listened to particular songs in the past year. Despite the tailoring to an individual consumer, one saw the brand consistency in the delivery.
5. More advanced visual content
Using visual content captures a consumer's attention and leaves a more lasting impression compared to text. When building your digital marketing strategy, consider a more comprehensive and varied presentation of your content. These include pictures, videos, memes, and GIFs, among others. In addition, you may want to consider visual search technology in your digital strategy: Google Lens, for example.
Maximizing Digital Presence
With the sheer volume of digital content that audiences are bombarded with, simply using social media platforms and a website won't get your brand soaring to the heights you aspire to.
Businesses should devote time to crafting a cohesive and sound digital strategy that can be executed. Remember, results aren't always instant. And your digital strategy should tap the channels and platforms that your target audience already uses.
Because quality content is what consumers want, it is also important to audit the content you produce. There should be a process set in place for feedback and monitoring of performance. As the old saying goes, what cannot be measured cannot be improved.
So establish a system or process that helps you to know whether your digital strategy is working or can be improved upon. Certain questions that need to be answered include: Did our audiences respond more to this content or the other? How long did audiences stay on our site and did they engage with us? For a particular content, how many clicks, shares, or reactions did it garner?
Fortunately, there are numerous tools available that are specifically designed for tracking search engine rank page (SERP) volatility, which monitors the changes in the position that a website ranks in Google's result pages. This too, informs how well the content you produce is performing.
Trends Help You Move Forward
Social media and interactive marketing personality Ian Schafer said: "Innovation needs to be a part of your culture. Consumers are transforming faster than we are, and if we don't catch up, we're in trouble."
Audiences have become accustomed to receiving fresh content at an unprecedented pace, thus demanding brands to produce fast and well-made content.
This becomes the challenge for digital marketers as they have to continually study the approaches they've taken in the past, identify mistakes, seek new opportunities, stay on trend, and constantly recalibrate their approaches to ensure a strong and continued connection with their target market. Strategies that have worked in the past will likely not work forever, while strategies that seem unlikely to take off, may just surprise you.
The entire world is in a constant state of evolution and the same can be said for digital marketing. As such only through persistent and constant learning – most times through trial-and-error – can brands and businesses remain relevant, and ultimately, thrive.