Transitioning to GA4: Measuring Performance from UA to GA4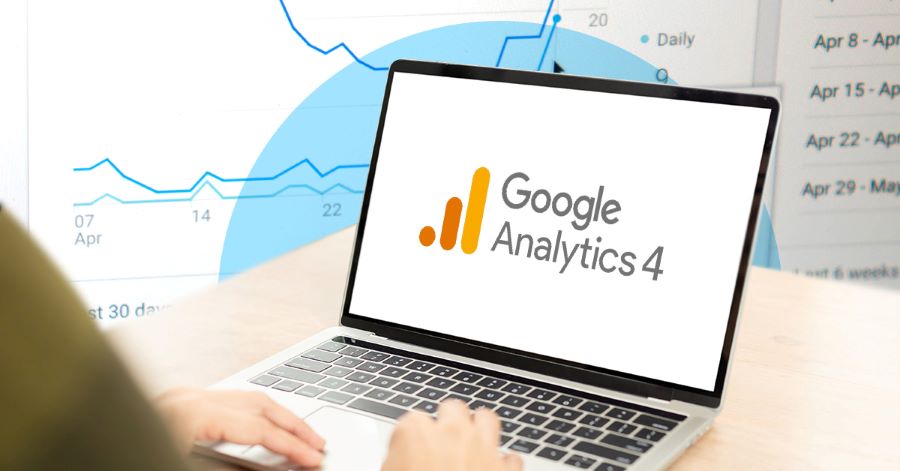 If you're currently using Google's Universal Analytics (UA), it's essential that you learn what changes have already been implemented in this new system. On July 1, 2023, Universal Analytics ceased recording website data, and Google Analytics 4 (GA4) became the sole method for tracking new data through your Google Analytics account. Universal Analytics data will still be available for six months following the grace period, but after that, it will no longer be accessible.
Many companies focused on their marketing campaigns may find themselves caught off guard by this transition and the considerable differences between GA4 and UA. Replicating the entirety of their reporting framework may prove challenging for many companies.
For digital marketers used to working on their campaigns off of UA data insights, GA4 may prove a lot more intuitively useful over time. And as of 2023, there are around 50 million websites that rely on UA to optimize user experience, audience relevance, and authoritativeness for digital marketing.
With digitalization only expected to grow, understanding, reintegrating, and implementing digital marketing analytics processes in UA to GA4 sooner can help any online business stay competitive.
This guide will address your questions and equip you with the information you need to effectively navigate GA4.
But First, What Does Google Analytics 4 Bring to the Table?
Launched in 2020, Google Analytics 4 (GA4) is the latest version of Google Analytics. It brings numerous updates that make it incomparable to its predecessors. This includes enhanced machine learning capabilities and improved data collection tools. GA4 also integrates seamlessly with other marketing platforms such as Google Ads, Google Marketing Platform, and Big Query, enabling users to collect data across all their platforms in one go.
Measuring Performance from UA to GA4
GA4 introduces a variety of digital marketing metrics to track that can provide valuable insights into your website's performance. Some terminologies are retained from UA but no longer have the same meaning.
If you're wondering how to measure performance from UA to GA4, you'll need to update your knowledge with these new and redefined key metrics:
Total Users
Previously, UA recorded this user metric as the website's total number of users. In GA4, it now records the number of unique users who logged an event during the session.
Active Users
Active Users is the primary user metric for GA4. This metric indicates the number of users who have interacted with your website during a specific period. Analytics records the following events of each unique user:
first_visit
first_open
engagement_time_msec
user_engagement.
The Active Users metric is an excellent way to gauge user engagement.
Views
Views displays the number of web pages your users viewed within a given time. It's a handy metric for identifying popular pages and tracking user engagement for future SEO strategies.
Additionally, UA and GA4 record multiple views of a single web page or app screen.
User Lifetime Value
The User Lifetime Value metric shows the total revenue generated by a specific user over their lifetime. It's a valuable way to evaluate the effectiveness of your marketing efforts on a user.
Session Start
UA coined the term "session," which records the time a user engaged with your website. If after 30 minutes, the user is no longer active, the session cuts out. If the user fulfills other campaign parameters during their stay on the website, a new session will begin.
In GA4, each session is given a unique ID that can be associated with other events in the session. Additionally, GA4 no longer restarts the session after midnight or when new campaign parameters are fulfilled.
Engagement Rate
For GA4 to record a session as engaged, it must fulfil the following conditions:
last longer than 10 seconds
at least two page/screen views
complete a conversion event
This metric counts the meaningful engagements on your page and is a key indicator for user satisfaction. It can also highlight areas for improvement.
Bounce Rate
The bounce rate represents the percentage of users who close a page with no engagement. GA4's bounce rate is inversely proportional to engagement rate because it's the percentage of sessions with no engagement with your page. Bounce rate is a critical indicator of user engagement and can aid in identifying potential design issues.
Conversions
The conversion metric tracks the number of conversions, as specified by the business, resulting from a particular page or action. GA4 records multiple conversions in the same session whereas UA does not. Tracking conversions helps measure your website's effectivity in reaching your company's goals.
Formerly, UA used "goals" to determine which action would be recorded as a conversion. In GA4, goals are now called, "conversion events."
Event Count
Event Count is the metric that shows the number of times a specific event has been triggered on your website. It can be used to track user behavior and analyze how they interact with your website.
What Sets GA4 Apart from UA?
In a nutshell, the most significant difference between GA4 and UA lies in their approach to data collection. GA4 zeroes-in on event-driven data collection, meaning it collects data based on interactions with individual web pages, products, or services rather than page views to understand the user's behavior. This type of data collection helps businesses visualize data and enable them to create targeted content for their market.
GA4 enhances data collection without the extra effort, thanks to the event count that's set up on the "Enhanced Measurement" settings. Previously, UA required marketers to manually activate these features.
Additionally, GA4 has more reporting categories compared to UA, giving marketers more data to work with. It also supports other features such as user-centric attribution models, cross-device analysis, and enhanced e-commerce tracking.
Should You Transition to GA4?
Unfortunately, GA4 is here to stay, and you must adapt or sacrifice your digital marketing efforts. Whether you like it or not, UA will no longer receive new data. You can only view new data within GA4.
GA4's distinct data model makes it a novel platform that marketing teams must learn to master. Take the time to explore GA4's innovative tracking methods, features, reporting, integrations, and metrics.
Innovative Features and Integrations
Certain GA4 properties may not integrate with your existing setup. If your business has created a customized setup that caters to your industry, the less chances you can rely on generic guidelines posted on the internet.
Trial and error will likely be a part of your transition, but you can minimize the loss of valuable properties and risks by auditing your system to assess previous and future functionality.
Data Transfer
Unfortunately, data cannot be transferred directly from Universal Analytics to Google Analytics. Tracking data must be newly established on a new GA4 property. If you miss this opportunity, we can assist you.
Ongoing Development

Google will surely release new updates, features, and improvements over time for GA4. While some of these new updates may address user feedback, it's best not to rely solely on that.
To make the most out of GA4, SEO agencies may need to adapt their requirements to the platform, and vice versa.
Getting Started with Google Analytics 4
The transition from UA to GA4 requires stringent preparation for any business. Here are a few things you can do to implement a smooth switch:
Set Up GA4 ASAP
Install a new GA4 tracking code on your website immediately. This enables your team to record data in both UA and GA4, enabling you to compare results.
Analyze Your Data
Comparing your existing UA data to the GA4 data being collected can help you identify any data discrepancies being collected during the transition.
Set Up Event and Conversion tracking
In GA4, you'll want to set up the event and conversion tracking to help you determine which metrics are critical to your business's success. This can ensure the continuous tracking of essential user behavior after the switch.
Familiarize Yourself with GA4 Features
Get acquainted with the different GA4 features and leverage its advanced reporting capabilities. This will enable you to make better-informed decisions regarding website optimization.
Transferring from Universal Analytics to GA4
Transitioning from UA to GA4 can be intimidating. Thankfully, Google's Analytics Upgrade Center provides companies with a step-by-step process on making this switch. We recommend reading these instructions thoroughly before making any changes to your data analytics process.
If you still need to decide about making the switch on your own, we can arrange a call with a member of our team to dissect your company's current Google Analytics setup. We can then assist you in becoming GA4-ready or offer our consultation services to guide you.
Conversion and event tracking are crucial aspects of analytics, allowing you to see precisely which actions warrant engagement on your site. We can also help you set this up to gain insights into your website's performance.
Translating Data to Actionable Steps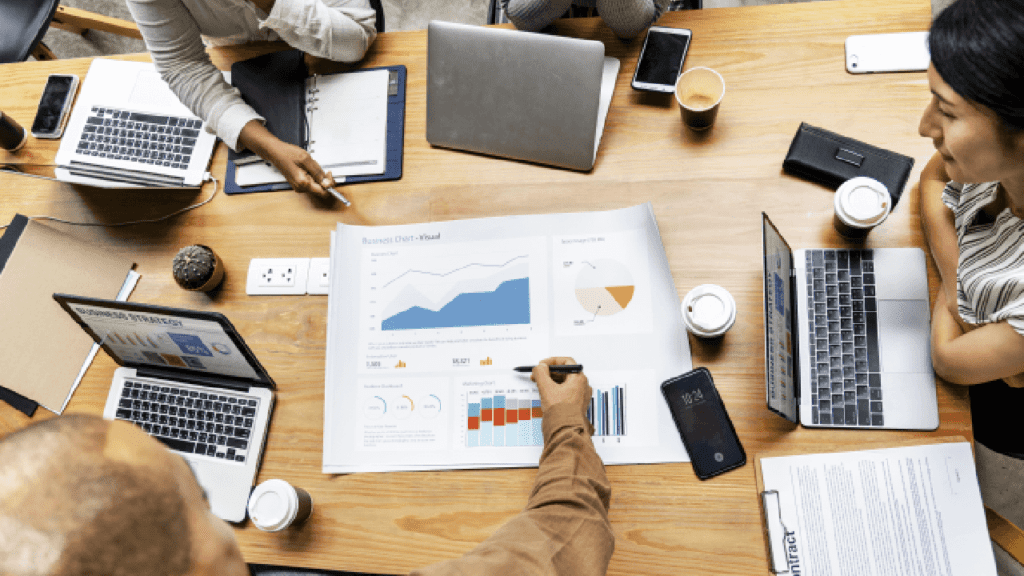 Google Analytics 4 equips businesses with an advanced tracking tool that can help them augment their marketing and boost revenue. The reports generated from this tool can provide companies with a deeper understanding of their target market. This can translate to creating effective marketing strategies, which can yield company success.
The best part? GA4 is completely free to use, but it can be difficult to interpret without the right knowledge.
For businesses looking to leverage digital marketing, GA4 is essential as a fundamental part of the tools that a technical SEO agency installs to monitor the success of your campaigns. Partnering with a technical SEO agency can help your business fulfil your company' potential by interpreting the data GA4 collects and translating it into actionable steps.
Reporting Data Analytics to Your Clients
So, what happens now that you have GA4 all set up for your business website?
Most agencies simply set up GA4, present their findings, and leave it at that. Making it difficult for clients to create actionable steps for their business. However, great SEO agencies don't stop there.
Great SEO agencies make it easy for their clients to understand the results of the data analytics tools. They also help clients gain a deeper understanding of the data for their company's future through insightful creation of business strategies. Well-interpreted data can also equip businesses with the information they need to sustainably grow their products and services.
Key Takeaways on Migrating to GA4 for Agencies
UA and GA4 are both powerful tools for gaining critical information into your website's performance. While each has its own unique benefits, understanding their differences and smoothly transitioning from Universal Analytics to Google Analytics 4 is crucial.
Embracing GA4 alongside UA is step in the right direction for businesses looking for an innovative tracking tool that can provide in-depth reports of user engagement across various devices and platforms. The AI-driven insights also help companies generate new actionable steps according to the data collected.
Ultimately, measuring your website's performance through GA4 can help your business maximize its digital assets.
With well-interpreted data available your brand can reach the right target market and craft relevant content for increased profitability in no time. All it takes is the right integration and knowledge of Google Analytics 4.
If you're looking for an approachable team to help you interpret your data and expand your business, we're a contact form away.