Things Your Website Can Do in 2023 (But You Probably Didn't Know)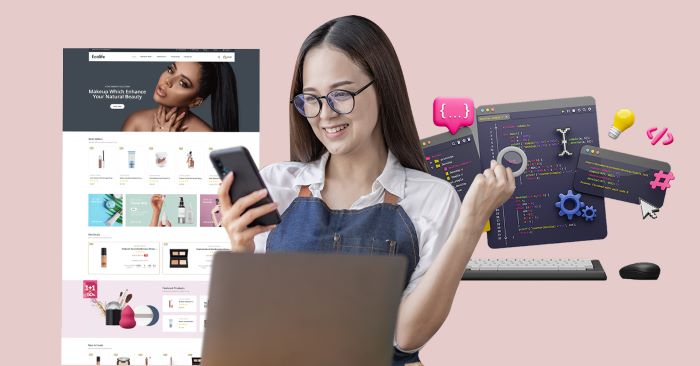 As a business owner, you may be aware of the basic functions of your website, such as displaying products and services, providing contact information, and allowing customers to make purchases. However, there are many additional features and capabilities that your website may have that you may not be aware of.
In this article, we will explore some of the things your website can do that you may not have known about, and how they can benefit your business.
If your website has an online store, you may already be familiar with the basic e-commerce functions such as product catalogs, shopping carts, and payment gateways. However, there are many additional features that can enhance the customer experience and increase sales.
Data collection and analysis
Your website can also serve as a valuable tool for collecting and analyzing data on your customers and their behavior.
Your website can also be used to create and distribute valuable content, such as blog posts, videos, and infographics, to attract and engage with your target audience.
Your website can also be used to collect and manage email addresses, allowing you to reach out to your customers and prospects with targeted campaigns.
Live Chat
Live chat software allows businesses to communicate with website visitors in real time, providing an immediate and personal touch point for customer support, sales and engagement. This can be a quick and efficient way to answer customer questions and provide assistance, as well as gather information about the customer's needs and preferences.
Mobile Optimization
With the increasing number of users accessing the internet from mobile devices, mobile optimization has become an essential aspect of website design. This includes ensuring that the website is easily navigable on a smaller screen, as well as optimizing images and content for faster loading times. Additionally, businesses can use responsive design, which automatically adjusts the layout of the website to fit the screen size of the device being used.
Integration with third-party platforms
Your website can be integrated with a variety of third-party platforms to enhance its functionality and capabilities. This can include social media platforms, such as Facebook and Twitter, to share content and engage with customers, as well as payment gateways, such as PayPal and Stripe, to facilitate online transactions. Additionally, businesses can integrate their website with marketing automation platforms, such as Hubspot and Marketo, to track and analyze customer behavior, and CRM platforms, such as Salesforce and Zoho, to manage customer interactions.
Security and backup
Website security is crucial to protect your business and your customers from cyber threats, such as hacking and data breaches. This can include adding an SSL certificate to encrypt data transmitted on the website, as well as regularly updating software and plugins to address any vulnerabilities. Additionally, businesses can set up regular backups of their website to ensure that any data lost can be easily restored.