How to Build a Successful E-commerce Website in 2023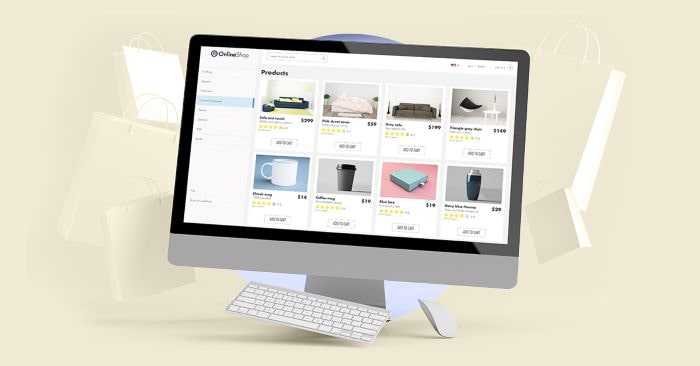 The e-commerce industry is growing like never before as many shoppers have started to purchase online at their convenience.  In fact, nearly 75% of buyers use multiple channels before purchasing, and 73% of e-commerce consumers report using various channels during their customer journey.
No matter what business you are in, having a user-friendly e-commerce website is not an option but is now a necessity for businesses wanting to grow and expand globally.  E-commerce platforms allow businesses to sell online and make their products and services available beyond their local stores. Starting a dedicated e-commerce platform allows you to control every aspect of user experience, from branding to shipping and customer service.
Before starting a new eCommerce website, competitor analysis is crucial, however, this is an aspect that is frequently overlooked. According to Google, only about 40% of marketers make bad decisions about what their customers want. Conducting market research is essential because it reveals important details about your target audience and competitive environment. Use your marketing analysis to determine what you will sell and learn which shops have the same offerings.
Ninety percent of the time, people's performance improves when they set specific goals. You may need to think about your pricing strategy, revenue target, which costs should be prioritized, and other ways to make money aside from selling your products online. In addition, determine what sets you apart from the competitors. To start an eCommerce website from scratch and make it profitable, pick a catchy and memorable name and match other elements to it.
If you want to launch an online store for either a local or international market, you might need to find a custom software development company prepared to take on the task of creating high-quality, custom-tailored websites for your needs. If you are looking for a custom web development company, choose the one that has a track record of success in the software development field.
Select the features for the eCommerce website
In collaboration with the eCommerce web development company, create a feature list for the initial launch of the website and any upcoming updates. User-friendly navigation, filters, reviews, offers & discounts, payment gateways, shopping carts, wish lists, similar goods, and chat are a few of the most important components of a successful online business.
It takes about 0.05 seconds for users to form an opinion about your website that determines whether they'll stay or leave. You should design an attractive e-commerce website with a simple user interface and a ton of useful features. You'll need to hire seasoned web designers to help you with this because they can plan and build a fully functional e-commerce platform and create a seamless purchasing experience.
These are the last steps before a website is made public, so they are essential. For instance, if you put in the time and effort to perform exhaustive testing, you can detect and rectify any issues or bugs before they cause customer problems and prevent them from completing their purchases.
Best E-Commerce Website Builders in 2023
With so many eCommerce website builders coming to the market, choosing the right one can take a lot of work. It would be best if you first considered your unique needs for an eCommerce website and then choose the appropriate builder to maximize the effectiveness of your online business activities.
Shopify is the most popular eCommerce website builder available on the market at the moment. More than 70 free and paid layouts are available on the web-based platform, and each one can be customized to add functionality and features from the Shopify App Store to your company's website.
Among the most popular platforms for creating eCommerce websites right now is Wix. The efficiency and speed with which a store can be built are two of its primary advantages.
Wix's eCommerce platform makes it simpler to create virtual stores, regardless of whether they concentrate on a simple or complex firm. Another benefit of using their platform is how easy it is to start an online business with this website builder.
BigCommerce is the ideal platform for creating omnichannel or multichannel websites. Customers that use BigCommerce can now do business across numerous platforms at once. Among these platforms are numerous more as well as Google Shopping and Amazon.
BigCommerce's website builder has excellent B2B-focused features that make your business's growth simple. Its Page Builder Editor simplifies the process of building a website by allowing users to drag and drop elements of a website's storefront layout.
Key Takeaway
A successful e-Commerce website will help you acquire loyal customers, gain new insights and get creative with your marketing. Selling online doesn't need to be complicated. The industry moves fast, so see which strategies and tools you might want to incorporate into your business.