Ultimate Guide to Social Media Calendars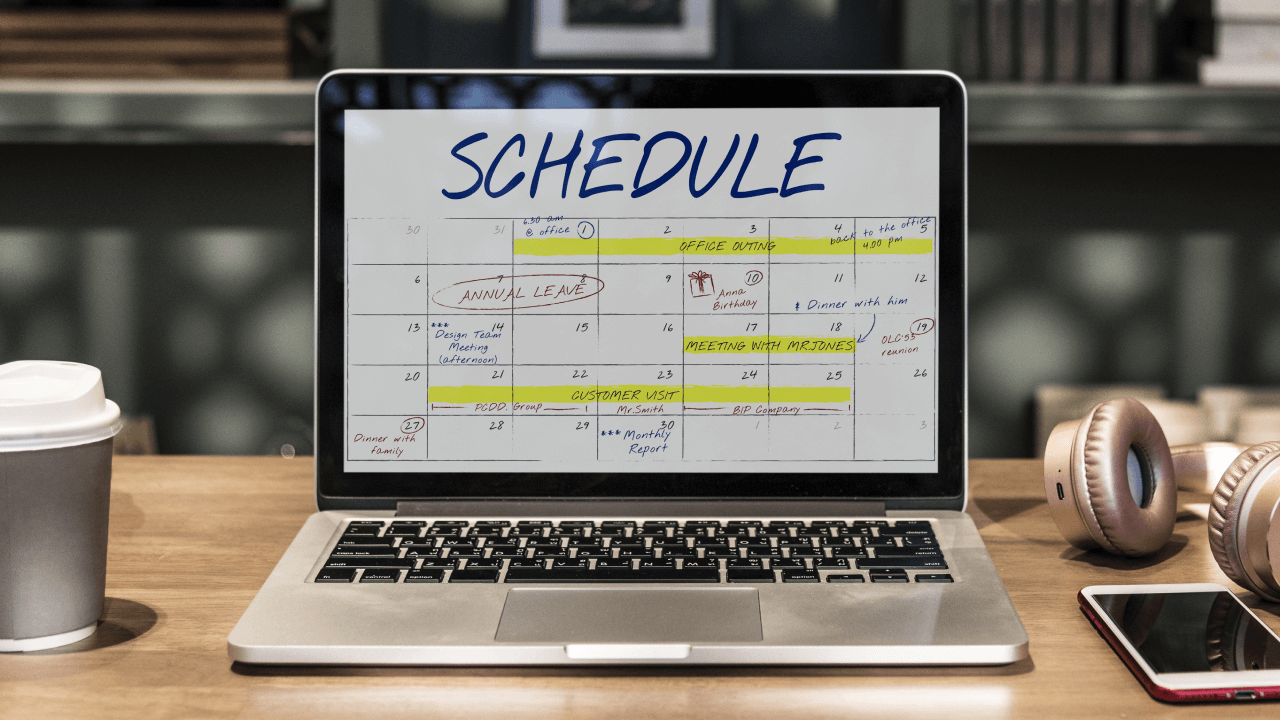 Having a strong online presence and making an impact in the market are key to succeeding in today's highly competitive digital marketing arena. Although there are many ways to achieve these goals, one of the most effective methods is social media marketing (SMM).
SMM is the practice of using social media platforms to engage and establish connections with your target audience. Doing so allows you to increase brand awareness, boost sales, and improve website traffic.
One of the most important things that you need to do when starting with SMM is to publish great content that your target audience will relate to and be willing to engage in. However, even though this task sounds easy, it's not simple as it sounds.
You can't post any kind of content whenever you feel like it. You must have a strategic approach to posting on any social media platform to ensure the quality and consistency of your content. For this, you need to create a social media calendar.
What is a Social Media Calendar? 
A social media calendar is, quite simply, a centralized repository of all content information related to your brand, product, or overall business. It should contain all your publication plans across various social media platforms to help guide your team in creating content.
Your social media content calendar can take different formats. Depending on your specific needs or goals, your social media calendar template can be in the form of a spreadsheet, presentation, interactive dashboard, or document.
Benefits of Using a Social Media Management Calendar
There's a reason social media calendars are widely used by marketing professionals. This is because of all the benefits they offer to make SMM much more manageable.
Better Management
When you use a social media calendar, you can access all your publications' information in one place. This will allow you to modify content ideas and make them suitable for different platforms and profiles without too much hassle.
A social media content calendar also provides you with a clearer view of your profiles. You can then use this advantage to look at the bigger picture and make better marketing decisions for your business.
Greater Control
Investing your time in learning how to create a social media calendar provides you with greater control over your SMM strategy. You and your team members can easily make sure that no existing content is duplicated but rather complimented.
Additionally, you won't have to worry if any of your team members gets sick, goes on vacation, or leaves the company because tasks can easily be handed over to other employees. All information regarding your social media strategy is centralized and easily accessible to everyone on the team.
Improved Organization
Teaching your team members how to make and use a social media content calendar can be challenging at first. It may take them a few days or weeks before getting in the groove and being comfortable with the tool.
However, once everyone is familiar with the monthly social calendar, your team will become more efficient. Since everything is organized in one document, your employees won't have to waste time looking for content ideas, publishing posts at a certain time, and posting random content to fill the gap.
How to Create a Social Media Calendar
Creating a social media calendar for your SMM strategy requires different steps to ensure its effectiveness. To help you get started, here is the process of how to make a social media content calendar:
Audit Your Social Media Profile
Before you start creating a social media calendar, you first need to understand where you need to begin. To do this, you should audit your social media accounts (if you have any existing ones) and look at what type of content worked for your business before. Then, make sure to add this content type to your new content calendar.
Additionally, you need to determine the right tone and voice for your brand, your USPs, and the social media personas you want to target. You should also take a look at what your competitors are doing, get some insights into what kind of content is working for them, and gain inspiration from that.
Choose Your Social Media Platforms
There are several social media platforms available nowadays. However, not every one of them will benefit your business and bring you closer to your target audience.
So, when creating your social media content calendar, you need to focus on the platforms that will benefit your SMM strategy the most. You can determine this based on your social media audit. Depending on your target audience, you should be able to figure out the social media platforms to choose for your brand.
Decide on Which Content Types to Focus On
There are many ways of classifying social media content, whether by format or content type. Let's discuss some of the most popular formats first.
Product or photo posts – This is a default post type for all companies. Need to promote your latest offering? Include text and photos of your product and a product description, especially if it's new, you've got a calendared promotion, or you're going on a general sale.
News posts – Just like product posts, a post shared from the news is informational and intended to raise awareness and help maintain mindshare in your audiences. Think of this post as a useful "FYI" that's in line with your business and industry or as a public service announcement.
Infographics – People consume hours and hours of time scrolling through content, digesting information in the form of text, pictures, and video. Infographics are a great way of informing your users about your products and services at a glance. They also become part of your overall arsenal of marketing collateral – whether they appear on Pinterest, Twitter, Instagram, or Facebook.
Blog post shares – A blog is any kind of article that talks about a specific topic and is mostly informational in nature. If you publish a blog post on your website, you can boost it by sharing a link on your social media pages.
Videos and podcasts – Podcasts have been around for years, but they've never received as much attention and following as in 2020, also because of the onset of COVID-19. Just like written blog content, publicize any new videos and podcast content that explains your latest product, services, or recently held events.
Evergreen Content – Evergreen content is an engagement-type post that helps you maintain contact with your audiences. It is similar to news posts, in that it's just an FYI, but usually, with the aid of design software, is crafted into an inspirational post – a quote, a photograph, or a popular saying that's in line with the tone and feel of your brand.
Promotional Content – You will often create promotional content when a sale is coming, you're offering a special discount, or you've decided to run a contest. This takes form as branded collateral, with taglines, mechanics, and variations in design that you can populate and run on different social media platforms according to your schedule.
Aside from choosing which content types to post on your social media pages, you need to determine the right content mix. This will provide your page with enough variety and keep your audience interested in what you publish.
The first rule you can use to establish the right content mix for your business is the social media rule of thirds. This strategy states that the first third of your content should promote your business or boost your conversion rates, the second third should be shared content from your industry's thought leaders, and the last third should initiate engagement with your followers.
You can also follow the 80-20 rule, which suggests that 80% of your posts should aim to inform, educate, or entertain your followers. Meanwhile, 20% of your content should promote your brand or aim to increase your conversions, which can be done through Facebook advertising.
Determine the Elements of Your Social Media Calendar
Your social media calendar template will look different compared to other companies. This is because each brand has its priorities and strategies. For example, if you own a small business, your social media calendar template will be much simpler than someone who does SMM for a larger company.
To help you get started on creating your content calendar, here are some of the most important elements that you should include. Feel free to mix and match the elements listed below depending on your brand's unique needs.
Platform
Posting frequency
Time and time zone
Tone of voice
Copy
Visuals
Link to assets
Notes
Hashtags
Link to published post
Post-publishing metrics
Create Your Posting Schedule
Once you have everything set up for your social media content calendar, you should start creating a posting schedule. To begin, you need to look closer at your and your competitor's previous posts and look for specific trends. Doing so will allow you to get insights into how often to post on a social media platform and when.
When it comes to expert opinion, there is a lot of conflicting information on how often you should publish content on social media. Some say that you should post as often as possible to keep your brand on top of your audience's mind. On the other hand, others say you should only post when you're sharing high-quality content that will entice users to engage with your brand.
Based on research, the average times you should post on a social media platform per day or week are as follows:
Facebook: 1 to 2 times a day
Instagram: 3 to 7 times a week
Twitter: 1 to 5 Tweets a day
LinkedIn: 1 to 5 times a day
TikTok: 3 to 5 times a day
Publish, Track, Analyze, and Optimize
After completing your social media calendar, you should start posting on your social media pages. However, your work doesn't end here.
To ensure the success of your SMM campaign, you need to monitor your posts and see how well they're doing. This will allow you to see how effective your marketing strategy and content calendar are and if they're doing anything beneficial for your brand.
Fortunately, you won't have to do much to get the information you need for assessment. The best part of investing in social media creation is that all the major platforms will provide you with useful, often critical, information about your customers in the form of analytics. Analytics are at the core of improving your social media marketing efforts. You can pick up on what posts were most read and most popular, most liked, at what times, and in what locations.
Instagram, Facebook, and Twitter provide their own analytics activity on your posts – but so will most of your social media management tools. There's a rich treasure trove of marketing and audience data that can help you schedule better content based on any number of variables, like time or day. Social media listening – which picks up on the tone of social media conversations on your brand – will also inform your content creation moving forward.
Streamline Your Process
Aside from monitoring your social media posts, you should take a look at your processes that need to be streamlined. These processes may include social media scheduling, weekly report creation, and content approval.
Working on your processes will allow you to save time and energy when curating content for various social media accounts. With the right tools, you can easily follow your social media calendar without being flustered by the number of tasks you need to accomplish.
One kind of tool that you should have is an automation software that will enable you to schedule posts and publish them automatically. Some of the most used social media calendar automation tools include Hootsuite, Sprout Social, Buffer, and Canva Pro.
Working with a social media services provider can also help you manage your workload. A social media agency can take the repetitive tasks off your plate and provide you with enough time and energy to focus on the more important parts of your SMM strategy. This type of company has the manpower and tools that can improve your social media performance and benefit your brand.
Where to Create a Social Media Calendar Template
Now that you know the steps in creating a content calendar, it's time to discuss the tools you can use to make a sample social media calendar. Here are some of the most popular ones:
Microsoft Excel
The simplest way to create a sample social media content calendar for your business is to use the program you probably already have on your computer. Microsoft Excel is a handy tool to lay out your social media posting plans and present them to your team. Because of its format, your team members can easily understand the content of your spreadsheet and follow it accordingly.
Google Sheets
Another way to create a social media calendar template is through Google Sheets. This tool looks just like Microsoft Excel and has the same functions, but one thing that sets it apart is it's a cloud-based spreadsheet tool. This means that your team members can see changes to your content calendar in real-time, making communication more seamless.
Hootsuite
Hootsuite offers a simpler and more interactive social media calendar template that will improve your posting strategy. This tool allows you to draft, review, schedule, and publish different kinds of content to several social media platforms. Its drag-and-drop feature also makes changing post schedules much easier for you and your team.
Sprout Social
Using Sprout Social allows you to create an interactive social media content calendar template and schedule posts for different platforms. This tool also has a feature that analyzes your account's data and publishes your posts whenever your target audience is most active, which provides you with more chances of boosting your engagement.
Do More With Your Social Media Content Calendar
Master SMM and build your brand awareness with the help of a well-made social media calendar. Follow the steps above to create one for your team members and tackle SMM with ease.