Facebook Advertising: The Ultimate Guide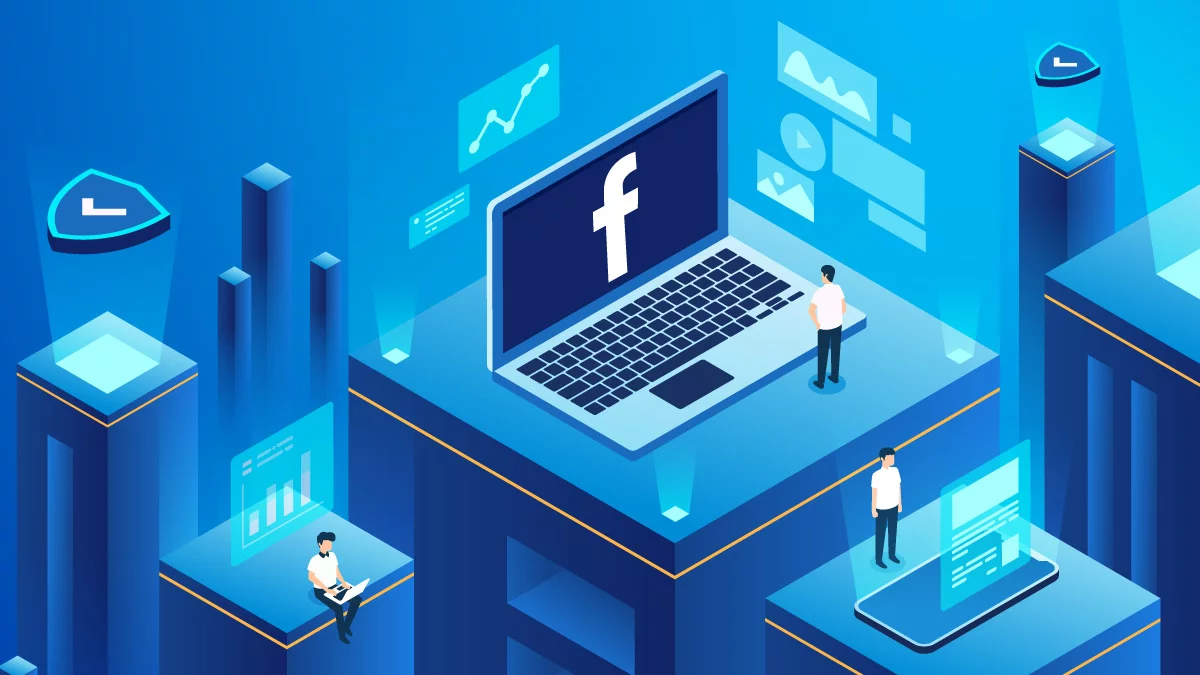 What is Facebook Advertising?
Facebook advertising is a form of online marketing that allows businesses and organizations to promote their brand, products, and services on the world's largest social network. Imagine having the capability to reach users across the world through a website wherein people spend hours a day browsing; and if you're not familiar with the social media networking site, it's like showing TV commercials, brandishing posters, and showcasing billboards of your brand, albeit via the internet.
And if you're wondering why and how is Facebook marketing quite effective today, there are two main reasons that we can look at as its primary driving force. First, with nearly 3 billion monthly active users, Facebook boasts the largest potential customer base of any social platform. And second, Facebook's detailed targeting options enable you to narrow down potential audiences and focus your ads' viewership, so that it reaches the people most likely to be interested in what you're selling.
Crafty, am I right? So, off the bat, what we can derive from the advertising opportunities of Facebook is this: its precise efficiency is fueled by the massive number of Facebook users and the social media platform's compelling advertising features.
The Benefits of Facebook Ads for Businesses and Consumers
Before getting into the nitty-gritty of using Facebook as an advertising platform, let's first list down some its apparent benefits to digital marketers, brands, and businesses, especially in today's ubiquitously online world:
You can target ads to a very specific audience.
You can use Facebook ads to drive traffic to your website or landing page.
You can create awareness for your brand with Facebook ads.
You can use Facebook ads to promote your products or services.
You can increase your reach and target potential customers who are not familiar with your brand.
You can use Facebook ads to generate leads.
You can maximize your resources since Facebook ads are relatively inexpensive compared to other advertising platforms.
Facebook ads also provide a handful of benefits to consumers, as the social media platform makes it easy for users to shop, address a need, or simply do their own market research. Here are some of the obvious ways that Facebook advertising can benefit you for being on the platform:
Facebook ads can introduce you to new products and services that you may be interested in.
Facebook ads can help you find deals and discounts on products and services that you're interested in.
Facebook ads can help you find new businesses and organizations to support.
Facebook ads can help you learn more about the products and services that you're interested in.
And while it does sound like any Facebook user easily becomes part of a brand's captive audience, the platform provides users with options to report ads, remove posts that they do not want to see, or unfollow pages that don't make sense to them. In any case, there is more likelihood that one is served Facebook ads of brands, products, and services that are already of interest to them, which makes it a sort of win-win situation.
Social media is here to stay, and if you own a business that you want to grow, going online is the key to the future. In the Philippines, there are 16 million social media users as of 2020, with the average screen time for apps like Facebook, Twitter, and Instagram hovering around a little over four hours a day in the same year. These numbers show us that consumers are online, so that's where your business should be, too!
How to Use Facebook Ads
As a social media marketing agency with more than a decade of experience and up-to-date technical knowhow, we can take you through the end-to-end process of Facebook advertising. Give us a call for a free consultation on anything digital like Facebook ads or social media marketing. But if you're a bit on the introverted side, feel free to read the step-by-step guide below on how to do Facebook advertising and send us a message if you have any questions.
Step 0: Set Up Your Facebook Business Page
Before the actual first step, what you need to get started on advertising via Facebook is a Facebook profile and a Facebook Business Page. If you don't have a Facebook profile, you can easily create one via the Facebook home page. If you already have a personal Facebook account, you can use that to create your business page.
To set up your Facebook Business Page, you'll need to keep the following things in mind:
The category of your business page, because the page's features will vary depending on your business.
Business information (or NAP), like the history of the organization, email address, phone or mobile numbers, website, operating hours, and other important details that you want your customers to know.
The goals to achieve for your Facebook Business Page, such as number of likes and followers, audience engagement like comments, or conversions, to cite a few.
Page Insights provide you with insightful data on how your Facebook page is doing, so you'll know how to understand your audiences.
Facebook page activity is an essential component, because staying active is the best way to remain visible to your audiences. This means that you'll have to come up with various types of content and publish them with frequency.
Step 1: Go to Facebook Ads Manager and Choose Your Objective
The first step to setting up your Facebook ad is to log into Ads Manager, go to Campaign, and select "Create" to start your ad campaign. This is where you get to choose the objectives that align with your business goals and create a Facebook advertising strategy. Some of the more popular ad objectives include the following:
Reach refers to leaving impressions on Facebook users and showing your ads to people who are most likely to become aware of your business, but are not yet in the commercial stages of the sales funnel.
Brand awareness, which is also focused on impressions, aims at reaching volumes of new audiences and optimizing your brand for better recall and memorability.
Conversion, which helps your audiences take action, includes making a purchase or signing up for your email list.
Product Catalog Sales is an objective that helps better sell products directly from your Facebook Page by linking them to your ads.
Traffic, which refers to the number of sessions or visits of users to a website, is an objective that aims to drive more users to your online store, app, website, or chat functions like messenger.
Video Views aim to get more users to watch your video uploads.
Lead Generation serves to collect leads for your business and add them to your growing sales pipeline.
Messages encourage more users, especially potential customers, to reach out and send direct messages to your business page.
The different objectives will determine the kind of ad format, targeting, and optimization you'll use later on in the process. These are just eight of the 11 marketing objectives available on the advertising platform, which also includes Store Traffic, Engagement, and App Installs. Once you've selected the campaign objective, the next action to get the ball rolling includes naming the ad campaign.
Step 2: Set Up Your Ad Budget and Schedule
After you've named your campaign, the next step is to set up your ad budget and schedule. The amount you're willing to spend on a Facebook ad campaign will depend on a number of factors, such as how much you're selling your product for, what your target profit margins are, or what your return on investment (ROI) goals are.
You can also set a lifetime budget for your ad campaign, or an average daily budget. The schedule feature lets you determine the start and end date of your ad campaign. You can also choose to run your ads continuously by selecting "Run my ad continuously starting today."
Here's a pro-tip: Since you know how Facebook's efficiency is largely driven by its massive population of users, it can also work to your advantage if your Facebook ads are served during the peak hours of your audience's screen time. By optimizing your ad budget and schedule according to your audience, you can get "the most bang for your buck" through Facebook advertising.
Step 3: Audience Targeting for Your Facebook Ads
The third crucial step in setting up your ad campaign is to target your audience. When it comes to online advertising, you're no longer limited by factors such as geography or demographics. You can now target people based on interests, behaviors, and even specific custom audiences that you create yourself.
Some of the demographic options you can use to target your audience include:
Location – You can target people by country, state, or city.
Age – The Facebook advertising platform lets you target people within a certain age range.
Gender – You can choose to show your ads to either male or female users, or both.
Interests – This is where you can get really specific with your targeting. For example, if you're selling women's clothing, you could target people who are interested in fashion, beauty, or even specific brands or designers.
Behaviors – You can also target people based on their behaviors, such as their purchasing habits, the devices they use, or even their relationship status.
Custom Audiences – This is a feature that allows you to create your own target audience, based on criteria that you set yourself. For example, you could create a custom audience of people who have visited your website in the past 30 days.
Note that with Facebook Ads, you can either exclude or include your target audiences based on these options. Detailed targeting and Connections makes it easier to choose which audience demographics to use with the audience size indicator and estimated daily results on the right side of the screen. This gives you an idea of your ads' potential impact, and if the figures align with your business goals, then why not test it out first and see how it works?
Here's another pro-tip: A/B testing your ads is another way to check the cost-efficiency of your Facebook advertising strategies. You can create multiple ad sets and A/B test with Facebook Ads. Configure the settings for each ad set and review the performance after 30 to 60 days, and given the context of seasonality, you should have enough data to make an informed decision.
Step 4: Select Your Facebook Ad Placements
Another key element in setting up your ad campaign is choosing where you want your ads to be placed. Facebook advertising as a business gives you the option to choose between automatic placements and manual placements.
With automatic placements, Facebook will automatically show your ads on the platforms that are most likely to generate results, which is the best and practical option for newbies. If you choose manual placements, on the other hand, you'll have more control over where your ads are shown, which is better reserved for the more experienced digital ad specialists.
Should you choose to go with manual placement, your viewing options can also range from the following:
Device type – You can target people based on the type of device that they're using, such as a desktop computer, a mobile phone, or a tablet.
Platform – You can also target people based on the platform that they're using, such as Facebook, Instagram, Messenger, or the Audience Network.
Placements – For each platform, there are also different placements that you can choose from. For example, on Facebook, you can target people who are using the News Feed, the Right Column, Stories, or Instant Articles.
Mobile devices and operating systems – You can also target people based on the type of mobile device or operating system that they're using.
Step 5: Add a Layer of Protection with Brand Safety and Cost Controls
After you've selected your target audience and placements, it's time to add a layer of protection with brand safety and cost controls.
Brand safety is important because you don't want your ads to be shown next to inappropriate content. For example, if you're selling children's toys, you wouldn't want your ad to be placed next to an article about a recent child abduction or some other gruesome content. In improving your branding efforts, setting up a block list can help your business exclude particular sites, videos, and other types of content from getting associated with your brand.
Cost controls, on the other hand, can be just as important, because you want to make sure that you're not spending more than you're willing to spend on your ads. For example, you could set a daily budget of 10 USD (or roughly around 530 PHP) for your ad campaign. Once you've reached your daily budget, your ads will no longer be shown.
There are two options that you have for cost controls: automatic bidding and manual bidding. With automatic bidding, Facebook will automatically adjust your bids based on your ad goals. For example, if you're trying to get more clicks on your ad, Facebook will automatically bid higher for each click. If you're trying to get more conversions, on the other hand, Facebook will automatically bid higher for each conversion.
With manual bidding, you have more control over how much you're willing to pay for each click or conversion. For example, you could manually set your bids to 0.50 USD per click or 5 USD per conversion, or in Philippine Pesos, this roughly amounts to 26.32 PHP per click or 263 PHP per conversion. This enables you to balance your budget strategy alongside your campaign goals.
Step 6: Time to Craft Your Facebook Ads
Now that you've set up your campaign, here comes the challenging and final part of the process—crafting your Facebook ads. When creating your ad, you'll need to include the following elements:
A headline – This is the large text that will appear above your ad image.
An ad image – This is the image that will be shown next to your headline. Make sure to use high-quality images that are relevant to your ad campaign.
A description – This is the small text that will appear below your headline. Use this space to further elaborate on your headline and ad image.
You'll also have to select the ad format, which requires some knowledge on the different Facebook ad specs. See the table below for the recommended character count for Facebook ads, so that the captions are optimized for your audiences. Once you've selected the appropriate ad type for your brand, make sure to give it one final look before clicking the "Publish" button for it to go live on Facebook.
| | | | | | | |
| --- | --- | --- | --- | --- | --- | --- |
| Type of Facebook Ad + Ad Specs | Headline | Link Description | Body Text | Text | Button Text | Campaign Objectives |
| Carousel Ads | 40 characters | 20 characters | 125 characters | | | All except engagement and video views |
| Collection Ads | 40 characters | | 125 characters | | | Traffic, conversions, catalog sales, store traffic |
| Facebook Stories Ads | | | | | | All except engagement and store visits |
| Image Ads | 40 characters | 30 characters | 125 characters | | | All except for video views |
| Instant Experience Ads | | | | 500 words each | 30 characters | All except lead generation |
| Messenger Inbox Ads | 40 characters | | 125 characters | | | Traffic, app installs, conversions, catalog sales, messages |
| Slideshow Ads | 25 characters | 30 characters | 125 characters | | | All campaign objectives |
| Video Ads | 40 characters | 30 characters | 125 characters | | | All except for catalog sales |
The Different Types of Facebook Ads
There are around 12 types of Facebook ads that you can choose to use when advertising on the platform. We'll run through each one briefly, just so you have an idea of how each type offers unique advantages that make them suitable for specific Facebook advertising strategies.
Augmented Reality Ads
Augmented reality ads are a new type of ad format that Facebook offers, which allows users to try out products in a virtual environment before making a purchase. This is done through the use of AR filters, which can be used to add virtual objects to a person's real-world surroundings.
To create an augmented reality ad, you'll need to create an AR filter using Facebook's AR Studio tool. This can be done by either creating a new filter from scratch, or by using one of the existing templates. Once you've created your AR filter, you can then upload it to Facebook and select it as your ad format.
Carousel Ads
Carousel ads are best used to tell a story or highlight multiple products. This type of ad uses up to 10 images or videos, and each image or video can link to a different URL.
Collection Ads
Collection ads are best used to showcase a product catalog. This type of ad uses a cover image or video, followed by several product images. When clicked on, the cover image or video will expand to show more information about the products being featured.
Dynamic Ads
Dynamic ads are best used to showcase products that are available for sale. This type of ad uses images and videos, along with a product name, price, and other relevant information, which are pulled from your product catalog. It effectively reaches audiences that are already interested in what your business has to offer, which the platform identifies from their preferences.
Facebook Stories Ads
Facebook Stories ads are best used to reach people who consume content through Facebook Stories. This type of ad appears in between user-generated stories, and can be a photo, video, or gif.
Image Ads
These are the most common type of Facebook ad, and they're simply ads that use images to capture the attention of viewers. They can be used for a variety of purposes, such as promoting a product, increasing brand awareness, or driving traffic to a website.
Instant Experience Ads
Instant experience ads are best used to create immersive and interactive experiences. They're essentially Facebook posts that have been "enhanced" with images, videos, carousels, and forms. When clicked on, instant experience ads expand to fill the entire screen.
Lead Ads
Lead ads are best used to collect leads for sales and marketing purposes. They consist of a form that appears within the ad, which can be filled out by viewers without leaving the Facebook app.
Messenger Inbox Ads
Messenger inbox ads are best used to promote one-to-one conversations with potential or existing customers. They appear in the message requests section of the Messenger app, and can be a photo, video, or template.
Poll Ads
Poll ads are best used to collect feedback from potential or existing customers. They consist of a question with two answer options, and viewers can choose their preferred option without leaving the Facebook app.
Slideshow Ads
Slideshow ads are best used to create video-like stories using images, videos, and text. They're perfect for advertisers who don't have videos on hand, as they can be created using images alone.
Video Ads
Video ads are best used to increase brand awareness or drive conversions. They can be up to 120 minutes long, but most advertisers use videos that are around 15-30 seconds in length.
A Quick Guide to Crafting Facebook Ad Copy
In every type of Facebook ad, you will always need to have copy, so it also pays to have a capable writer onboard. Depending on specific branding guidelines or a copy-driven Facebook advertising strategy, it is considered best practice in writing Facebook ad captions and copies to focus on being clear, concise, and persuasive. Here are a few other tips to keep in mind:
Use short, simple sentences.
Write in an active voice
Use "strong" or high-impact verbs.
Focus on the benefits, not the features.
Use "you" language.
Make sure your call-to-action is clear.
Of course, this can be more complex when psychographics, for instance, is required to better understand the brand's audience. As opposed to an SEO inbound marketing strategy, using a website vs Facebook as your primary marketing tool will likely require more content, but success is still hinged on knowing the brand's ideal buyer. What's necessary in Facebook advertising is to keep the copy homed in on your target audience by making it easy to understand and giving your audience an offer they'll find hard to refuse. That being said, when coming up with Facebook ad content, subscribe to these three basic focal points to stay on-track with the brand's ad objectives:
Use eye-catching images or videos, since images and videos are what will first capture your audience's attention, so make sure to use stark and exciting visuals that are relevant to your ad campaign.
Write persuasive headlines and descriptions and combine that with compelling calls to action to encourage people to click on your ad.
Offer something of value, whether it's a discount, a free trial, or simply valuable information—make sure that your ad imparts something that people will find useful to make their journey memorable.
How Much Does It Cost to Use Facebook Ads
The cost of using Facebook Ads varies depending on the type of ad, the audience you're targeting, and your overall budget. Generally speaking, Facebook Ads are very affordable, with many ad campaigns costing less than 10 USD or 523.45 PHP per day. However, it's important to remember that the more you spend on your ad campaign, the more likely it is that your ad will be seen by potential customers.
Per Sixads.net, Facebook advertising can cost anywhere between 0.50 USD and 2.00 USD per click, which is around 26.17 PHP and 104.69 PHP when converted. A study by Wordstream, meanwhile, says that the average cost-per-click (CPC) for Facebook ads, regardless of industry, is 1.72 USD or 90.03 PHP.
Here are the factors that can influence the CPC of your Facebook ads:
The time of day, day of the week, and month of the year can all affect CPC. For example, costs tend to be higher during peak hours and on weekends.
Bidding strategy also affects CPC. For example, if you use the lowest bid option, you may pay less per click, but your ad may also be shown less often.
Ads placed on Facebook's desktop News Feed tend to have a higher CPC than those placed on the right-hand side of the page, so ad placement is also something to consider.
The relevancy of your ad influences CPC because Facebook wants to make sure that users see ads that matter to them. The more relevant your ad is, the lower your CPC will be.
Interests and demographics in audience targeting also play a role in CPC. For example, if you're targeting a very specific interest group, you may pay more per click because there are fewer people in that group. This basically means that competition is tighter, hence the higher rate for the ad.
There's a lot of work that goes into every Facebook ad campaign, especially when one wants to enjoy the best possible CPC that they can get, which is exactly why a Facebook advertising strategy is critical for many businesses that rely on social and paid media marketing.
Some Basic & Expert Tips on Using Facebook Advertising
While there is no such thing as a one-size-fits-all Facebook ad strategy, here are some of the effective tips and industry-tested best practices should you want to start running your own ad campaign on the. Facebook advertising platform.
Target your ads to a specific audience.
Set a budget and stick to it.
Test different ad types and see which ones work best for you.
Keep your ads relevant and up-to-date.
Monitor your results and make changes as needed.
Meanwhile, 13owl.com writes about some of the advanced ways to make the most of Facebook ads for businesses. With some experience in social media marketing, or through the help of paid media experts, you can:
Set up a campaign based on the sales funnel.
Use a negative audience list.
Harness the potential of a lookalike audience and retention audience list.
Test out other ad formats.
Budget at different levels.
Leverage automation.
With these tips and some ample time to review advertising data and performance, you'll eventually find the strategy that works best for your business, provides value to your customers, and makes the entire process a cost-effective way to reach your goals.
Your Takeaway: Pros and Cons of Facebook Advertising for Businesses
Conclusively, advertising on social media networking sites like Facebook can truly be a worthwhile marketing move for your brand, but like any other strategy, there can be distinct advantages and disadvantages to using it.
Pros of Using Facebook Ads:
As a business, you can target a very specific audience with laser precision, which increases your chances of conversion.
The cost of running a Facebook ad campaign is relatively low, especially when compared to other marketing channels.
Ads on Facebook are highly visible, which means that more people will see your ad and have the opportunity to engage with your brand.
You can track the performance of your ads in real-time, so you can quickly make changes if needed.
Facebook ads are very flexible, which means that you can change them as often as you need to achieve your desired results.
Cons of Using Facebook Ads:
The competition on Facebook is very high, which means that your ads may not be seen by as many people as you want.
You need to have a good understanding of how the Facebook algorithm works in order to create successful ad campaigns.
It can be very easy to overspend on Facebook ads if you're not careful.
You need to put in the time and effort to create high-quality ads that will resonate with your target audience.
Given these pros and cons, it's easy to comprehend how cost-effective Facebook advertising can be, while at the same time, being quite challenging to execute. When done correctly, the rewards can have both short- and long-term effects on your brand, which can indirectly or directly impact sales and improve your bottom line as a business. But if your Facebook ads aren't doing it for you, then maybe you need more A/B testing to do. With a data-driven approach where everything can be measured and analyzed, it helps to know that there are ways to improve performance. Let our social media experts take a look.
So, what are your thoughts on Facebook ads? Let us know in the comments below!