The Ultimate Guide to Effective Social Media Customer Service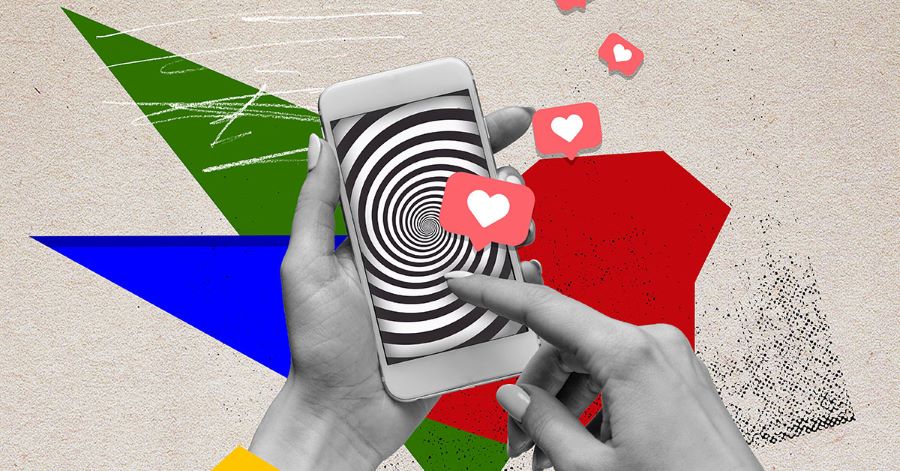 The emergence of social media has brought about significant changes in how businesses interact with their customers in recent years. Platforms like Facebook and Twitter have provided customers with a fresh avenue to connect with businesses, whether it's to ask questions, express concerns, or provide feedback. This transformation is a result of the digital age, which has introduced a more effective approach for brands and businesses to engage with consumers.
According to a study conducted by ReviewTrackers, 53 percent of customers now anticipate a business to address their negative feedback within a week. Some respondents even expect a response within a shorter timeframe of three days.
Undeniably, social media has become the optimal channel for customer care in today's landscape. In this article, we will present five strategies to help you enhance your social media management approach for effective customer service.
Comparing Customer Service Approaches
The conventional approach to customer service is characterized by a reactive mindset, where businesses wait for customers to approach them with issues. This often leads to long queues, extended waiting times, and dissatisfied customers.
In traditional customer service strategies, customers typically engage with businesses through phone calls, face-to-face interactions, or emails. In certain cases, businesses may send out surveys to gauge customer satisfaction.
On the other hand, digital customer service takes a proactive and preventive stance. Businesses reach out to customers proactively, aiming to address any potential problems before they arise. This is facilitated by the two-way communication enabled by social media platforms.
With digital customer service, businesses can actively monitor social media channels for any mentions of their brand or product. By promptly addressing these concerns, they can prevent them from escalating into more significant issues.
This distinction is crucial as it underscores the contrasting mindsets of traditional and digital customer service strategies. Traditional customer service focuses on resolving existing problems, while digital customer service aims to prevent problems from occurring in the first place.
In today's landscape, social media platforms like Facebook, Twitter, and Instagram have provided consumers with easy access to reach out to brands and businesses. By actively following their favorite businesses, consumers can also connect quickly with like-minded customers who share similar interests.
This represents the new customer service landscape—one that is social, digital, and interactive. It is an environment that all businesses must learn to navigate proficiently to thrive in the modern marketplace.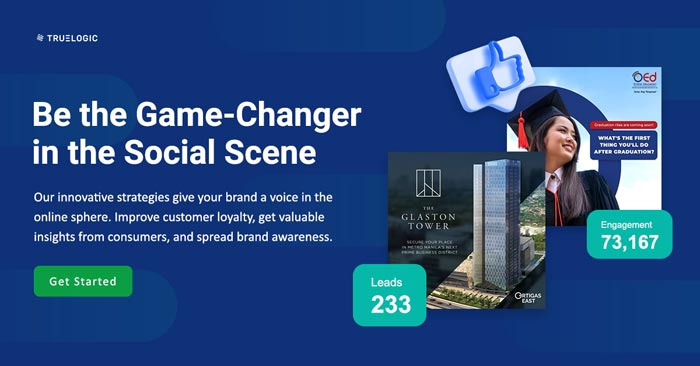 The Impact of Customer Service on Social Media Marketing Success
Customer service has always held significance, but in the era of social media, its importance has multiplied. This is primarily because social media operates as a two-way channel, enabling customers to engage with businesses while allowing businesses to connect with their customers.
This dynamic interaction is what makes social media an exceptionally powerful marketing tool. It empowers businesses to cultivate relationships with their customers, establishing a connection that extends beyond mere transactions.
However, the success of social media marketing hinges on the provision of exceptional customer service. Customers now anticipate the ability to reach out to businesses on social media and receive prompt and valuable assistance.
Failing to meet these expectations can swiftly drive customers to seek alternatives elsewhere.
Hence, businesses must place great emphasis on delivering outstanding customer service through social media. By providing exemplary customer service on these platforms, businesses can foster loyal customers who will remain dedicated over the long term
Mastering Social Media Customer Service
As a social media marketer, you know that customer service is not just a part-time gig—it's a round-the-clock commitment. In the realm of social media, where conversations never cease, exceptional customer service is crucial.
To truly excel in social media customer service, businesses must be prepared to invest time and effort. They must be willing to adapt their processes and strategies to deliver an unparalleled customer experience.
Here are five compelling steps to elevate your social media customer service game:
Delve into past experiences, reviews, and feedback
To offer top-notch social media customer service, it is crucial to understand your customers' desires and needs. Start by reviewing past experiences, customer reviews, and feedback. This will provide valuable insights into areas for improvement and help identify recurring themes.
Understanding your customers' expectations will serve as a foundation for enhancing your service moving forward.
Choose the right online platform and assemble a stellar support team
Selecting the appropriate online platform for your business is essential. Consider factors such as your business type, products/services offered, and target audience. Tailor your choice accordingly.
Once you have identified the ideal platform, build a customer support team comprising social media enthusiasts who are passionate about customer service. Ensure they are well-versed in utilizing the chosen platform.
This team will be responsible for addressing inquiries, handling complaints, and providing support. Depending on your business niche, here are popular platforms and their primary audience:
Facebook: Appeals to all age groups, genders, and interests
Twitter: Attracts younger audiences, tech-savvy users, and current events enthusiasts
Instagram: Appeals to younger audiences, trendsetters, and fashion aficionados
LinkedIn: Targets business professionals and networking enthusiasts
YouTube: Caters to audiences of all ages, with a special focus on the younger demographic
Define customer service guidelines and establish best practices
Crafting comprehensive customer service guidelines and establishing best practices ensure that your team operates cohesively and consistently meets customer expectations.
Include details about the desired tone of voice, complaint-handling procedures, and managing difficult customers. Implement best practices for timely customer responses, setting clear response timeframes, and addressing inquiries promptly.
Sprout Social's 2022 Index reveals that 13 percent of consumers in the US expect businesses to respond within the first hour, while 76 percent anticipate a reply within the same day. Responsiveness is paramount.
Here are tried-and-tested social media customer service best practices:
Make social media customer service a priority
Address inquiries promptly
Engage in a personal and friendly manner
Be responsive to complaints
Take a proactive approach in offering assistance
Harness the power of customer care automation tools
Boost your social media customer service by leveraging customer care automation tools. These tools streamline processes, save time, and enable you to deliver an exceptional level of service.
Numerous automation tools exist, each offering unique features and benefits. Consider popular options like:
Hootsuite Insights: Provides detailed social media activity insights and offers features for customer response and service management.
Sprout Social: Offers comprehensive features for managing social media customer service and provides detailed social media activity insights.
Buffer: A versatile tool for effectively managing social media accounts, with features for content publishing, customer engagement, and result tracking.
Demonstrate accountability and swift complaint resolution
Taking accountability for your social media customer service team and promptly addressing complaints is vital to showcase your commitment to excellence.
Ensure that customer complaints are acknowledged as swiftly as possible, ideally within 24 hours. Keep a vigilant eye on social media channels for any negative sentiment that needs immediate attention.
Moreover, take proactive measures to prevent complaints in the first place. Swiftly address all inquiries and make customer service a top priority.
Here are additional tips to demonstrate accountability:
Be authentic, empathetic, and personalize interactions
Listen actively, respond promptly, and take action
Follow through on promises to build trust
Engage with your audience consistently
Provide effective solutions to their problems
The Advantages of Social Media Customer Service for Businesses
In today's business landscape, social media customer service has emerged as a critical component of operations. By delivering exceptional customer service through social media channels, businesses can enhance their brand reputation and foster trust among their clientele.
There are numerous benefits that businesses can reap by offering social media customer service, including:
Enhanced brand reputation
Providing stellar customer service on social media platforms boosts a company's reputation. Positive interactions and prompt resolutions leave a lasting impression on customers, leading to a favorable perception of the brand.
Increased customer loyalty
Engaging customers on social media and addressing their needs cultivates loyalty. By going above and beyond to provide exceptional service, businesses can strengthen the bond with their customers, encouraging repeat business and fostering long-term relationships.
Greater transparency
Social media platforms facilitate transparent communication between businesses and customers. This transparency helps build trust and credibility as customers can witness firsthand how businesses handle inquiries, resolve issues, and address feedback.
Improved customer satisfaction
Offering efficient customer service through social media channels ensures prompt and convenient support. Customers appreciate the ease of reaching out and receiving timely assistance, leading to higher satisfaction levels.
Reduced customer churn rate
By promptly addressing customer concerns and offering effective solutions, businesses can prevent customer dissatisfaction and reduce the likelihood of customers switching to competitors. A strong social media customer service strategy plays a vital role in retaining customers and minimizing churn.
As a social media marketer, honing your expertise in customer service will not only benefit your clients but also contribute to the success of your social media campaigns. After all, as a consumer yourself, you understand the significance of receiving exceptional customer service.
Implementing these steps to enhance social media customer service will undoubtedly elevate the customer experience. And as we know, satisfied customers are more inclined to become loyal patrons, fostering ongoing business success.