Digital Marketing for Startups in 2017: Strategies that Still Work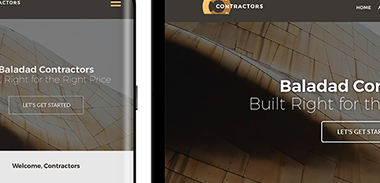 It's easy to assume that startups are at a disadvantage. They are small businesses that are just starting out, after all. But successful startups see their newness as an advantage; something to leverage. For them, though success comes at a high cost, failure is not an option.
There is perhaps no better aspect than digital marketing where a startup can make the most of being the "latest thing". Here are 9 tactics startups can use to build a successful digital marketing strategy in 2017.
1. Understanding Consumer Behavior
The majority of consumers are just looking for options. Even if they have a brand in mind, if something better catches their attention, they can be persuaded to make a switch.
First, consumers explore. Then, they decide to make a purchase. After a successful purchase, if they are thrilled with your product, they will talk about it. This makes them an important part of a startup's social media marketing strategy.
Encourage users to speak up about their experience and share their content on social media. It's a free and effective startup marketing solution.
2. Content Marketing
You're a startup; you think you have a lot of catching up to do. Enlisting the services of a digital marketing agency, like Truelogic, is an easy way to kickstart your marketing strategy, we also recommend that you tighten your existing strategies and use content in different formats to fit each channel.
One way to help your website rank on Google is to utilize each internal page to offer value to site visitors. Adding regular blog posts is one way to do it. Then, we can update your Facebook and Twitter accounts with a link to the latest blog post. You may also create videos and infographics as a way of repurposing content, and that can be used in different channels.
Startup companies pride themselves on having small but carefully selected teams. Brainstorm ideas with them and remember that they likely reflect the interests and needs of your target market. It's a classic case of stepping into their shoes to come up with ways to satisfy them.
3. Personalized Email Marketing
Email marketing remains one of the most effective ways to convert subscribers to paying customers. It does not take a lot of effort to send an email. But, email campaign management is more than just sending email blasts at random times.
You need to know what you should and should say in an email, and to whom you should or should not say it. For instance, an email asking for feedback on your latest product would not serve a purpose to those who are not customers. Sending everything to everyone will possibly land you in their spam folder.
4. Having a Responsive Customer Service
With several platforms offering unique messaging capabilities so you can reach out to your target customers easily, there is no excuse to not be responsive. They may have concerns that you were not able to address on your website, or they may have trouble finding specific information about your products. If you are not there to answer their questions, they will go elsewhere. You should be responsive enough to mimic that eager store employee who wants to assist a customer in a physical store.
5. Conducting Competitor Research
No matter how unique you think your product is, you will have some competition. They may not be direct competitors, but they can still encroach on your market. Know their strong and weak points then use these to create your strategy.
Be aware of their latest campaigns. Take the elements that made that campaign successful and improve on them for your own strategy. Find out why your customers chose you and build on those strengths.
Here, your startup status can be especially helpful. You are not limited by a rigid system that has been in place for years. Your company culture is dynamic; you have employees who know popular media and will speak their mind if they are not satisfied. Utilize your resources wisely to get a good idea of where other companies fail and how you can do better.
6. Data Mining
Content marketing, if done right, can point people towards your social media accounts and encourage them to follow or subscribe to your posts. This is especially true if your startup is targeting millennials, who are known for being tech-savvy and vocal about their support of a brand they believe in.
But how do you know which strategy is drawing the audience? Which is leaving an impact and which makes you more visible online? Even in 2017, many companies, both startups and established brands, still fail to track these metrics. Do better and track the performance of your social media to know which tactics are working and which need to be ditched.
7. Being Mobile-friendly
Mobile use is at an all-time high and this is not just a seasonal trend. Everything is headed to mobile. Google's very own Larry Page knows this and even encourages Google employees to have one day of work done fully on their mobile phone.
A key component of your digital marketing strategy for startups should be web design and development—improve your website's loading time, and use design elements that can be translated to mobile with ease. Make sure your website is still fully functional even when viewed through a small screen. App development is another area to consider, as more people are turning to apps instead of conducting a regular browser search.
8. Incorporating SEO Elements Early on
When it comes to digital marketing services, startup companies may think SEO can take a backseat as you are building everything else. With often limited investor spending money on SEO – whether outsourced or internally – can seem like a waste.
Considering how important SEO is, it should be ingrained in the DNA of your business. This is not just a project you can work on when things are less hectic. From the moment you create your official website, you should already be incorporating on-page SEO elements in it.
9. Leveraging Business Listings & Review Sites
It can be difficult to connect the dots between your startup and business listings or review sites – especially if you're not providing a service or don't have a brick and mortar location.
But there are several reasons why it's a great idea. For starters, it gives your business another asset on the web where you can put your information – this is more real estate on a Google Search Results Page.
Plus, claiming your spot on a business listing or review sites, gives you direct access to what people may be saying about your startup on those sites. Whether it's positive or negative, what people think about your business can be critical to your overall marketing strategy.
Conclusion
At TrueLogic, we believe startups have advantages that can take them to greater heights. With an effective digital marketing strategy in place and a strong connection with your customers, you can succeed in your own niche. Let us help you get there.