101 SEO Tips for Beginners in 2023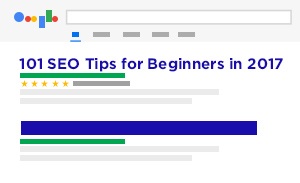 At TrueLogic we're determined to help your business succeed. That starts now with a few SEO tips for beginners to boost your brand's presence across the web. By a few SEO tips, we mean 101!
We've covered everything from user experience to link building to creating loveable content! Our specialists are using the same SEO advice to help businesses across the Philippines establish themselves online. These SEO strategies are proven to work!
ON-PAGE SEO
1. USE INTERNAL LINKS TO PASS LINK JUICE FROM YOUR HOMEPAGE.
The homepage is usually the most critical part of your website. It's your front, your chance to impress and probably the page that naturally gets the most incoming links. Your homepage can also pass the "link juice" to inner pages and help build the authority of those pages.
Make sure you build internal links to your most important pages; those you want to be visited most and rank higher. If you put on-page and off-page efforts into your services and products pages, make sure it's linked properly from the homepage, blog and more.
2. USE ALT TEXT FOR YOUR IMAGES TO HELP GOOGLE KNOW WHAT YOUR PAGE IS ABOUT.
As smart as Google's algorithm is, it still needs a lot of help from you. Alt text serves as a label or description that search engines and website users can use to understand the image and the content of the page.
There are other ways to optimize your images so that they can contribute to the overall quality of the page. It's an easy SEO win so don't skip it!
3. YOUR FIRST HEADER SHOULD BE THE ONLY H1 HEADER AND IT SHOULD CONTAIN YOUR KEYWORD.
A common mistake for developers when building a website is using H1 header tags for formatting.
However, H1 headers should only be used to introduce the content of the page so that users (and Google) will know what the page is all about. This means that the H1 header should be used at the top of the page and it should include your keyword.
Having multiple H1 headers on a page isn't the worse thing in the world but it could make things confusing, especially for Google, and you want to make your intent as clear as possible.
4. USE H2 AND H3 HEADERS TO FURTHER ORGANIZE YOUR CONTENT.
Instead of using the H1 tag in various places across your pages, make use of the H2 and H3 header tags to organize the content of your page. The direct SEO impact of these headers on your ranking is minimal but it's necessary to structure your content so that it's easy to use and read.
Well-written and well-structured content will naturally be organized into ideas and sub-ideas. This is where H2 and H3 headers really help.
5. CREATE PAGES BASED ON SEARCH USER INTENT.
Never forget that you're creating a website for the users, which is why you need to create pages that target the search intent of your visitors. For example, if you're targeting customers who are looking to transact with your business, you need to point them to a page that is transactional in nature. Your page, content, and keywords should also be aligned to the intent of the user.
6. USE A DIFFERENT TITLE FOR EVERY PAGE!
Google will tag your website as having duplicate content if you use the same title for every page. A unique title page also drives higher click-throughs, as it provides a concise description of what the page is about and tells visitors that they're going to the right page based on their query.
When creating a page title, make sure it is optimized for the right length and keyword. It should be relevant to the content of the page to entice visitors to click your website.
7. THE SHORTER THE URL, THE BETTER. MAKE IT READABLE.
If URL length is a ranking factor, it has minimal impact. The reason why the URL structure must always be short is to ensure its readability and usability. Users read the URL to get hints of what the page is about (the same with search engines), especially if the page takes a while to load. And remember, we're building sites for our users, not search engines.
Using the keyword in your URL is another possible ranking factor with minimal impact but it too impacts user engagement which is a key signal for SEO ranking. It will also be easier for the users to copy and paste it on social media and blog posts.
8. MATCH YOUR URL TO YOUR TITLE.
In addition to making your URL readable, another easy SEO tip is to match your URL with the title of your page. Search engines and users use the URL as a factor in determining what your page is about. In certain cases, you don't need to provide an exact match title for the page and the URL, but these two should still be semantically related.
9. UPDATE YOUR SITEMAP WHEN YOU ADD PAGES TO YOUR SITE.
A sitemap helps search engines index your pages easier and more thoroughly for improved visibility. By now, updating your sitemap when there are new pages should be done automatically — this depends on the platform your website is using.
With WordPress, it's easy to use a sitemap plugin that will map new and updated pages automatically. Of course, don't forget to submit the sitemap in your Search Console.
10. FIX CRAWL ERRORS.
Crawl errors cause spiders to have a hard time accessing your page. This may also prevent other sites from accessing your pages, which can mean lost linking opportunities.
Go to your Search Console dashboard, and there you'll find if your website has crawl errors. Use a 404 or a 301 redirect, depending on whether the URL passes on link value or not. The faster you resolve errors, the better.
11. BUTTONS SHOULD LOOK LIKE WHAT THEY ARE – BUTTONS.
Make your buttons noticeable and more pronounced by using bold and vibrant colors. You may also animate your buttons using CSS and HTML5. This could shift an audience from focusing on other elements in your web page and help you direct them to your button. If you noticed that it's been a while since you updated your web design, it's a great idea to do a full website redesign. An overhaul should make your website more modern and more optimized for recent algorithm updates. If you're partnering with a digital marketing agency in the Philippines, make sure that they are experts in the field. As they are more attuned to the changes in algorithms and are better caliberated to determine what needs to be updated on your website.
12. CREATE A NATURAL AND SEAMLESS FLOW FROM SECTION TO SECTION ON EACH PAGE.
Build your site bearing the customer's journey in mind. Don't build a site structure based solely on intuition. Structure your site in a way that progresses the customer from one section of the sales funnel to the next in a logical way. It's also important that you have a responsive web design. This will ensure that all the work you put on designing and structuring your website will show seamlessly on all devices.
Remember Google's rule #3: Build for the User.
13. ALWAYS PLACE CALLS TO ACTION (CTAS) ON YOUR PAGES.
Every page on your website needs to have a CTA that entices users to perform a certain action. An effective CTA is clear, visually striking and located in a place that's easy to find on the page.
Some examples of actions you may want your visitors to do are requesting a quote, filling out a contact form or signing up for a newsletter. Additionally, CTAs give you the opportunity to measure the success of your SEO marketing efforts.
14. OPTIMIZE THE LENGTH OF YOUR META DATA SO IT LOOKS LIKE YOU KNOW WHAT YOU'RE DOING!
The meta description is to your site what a trailer is to a movie. It has the ability to create a first impression and desire. The objective is to entice the user to click your site as a search result. You only have 160 characters to do this, so use as much of it as you can to deliver a compelling message.
15. PLACE A CTA IN YOUR META DESCRIPTION.
Search engines only give you a few lines via the meta description to sell your web page as a potential solution to the searcher's problem. In addition to enticement, you should also include a CTA.
Keep it short and simple is the best approach – like three words or less simple. Great examples are "get it now," "try for free," or "learn more."
16. IF YOUR CLICK-THROUGH RATE IS LOW, LOOK AT YOUR META DATA AS THE FIRST CULPRIT.
Meta data is extremely important in gaining higher click-through rates because this serves as your web page's preview snippet on the search engine results pages. In a way, this gives you a chance to advertise what your web page is about and helps users see if it contains the information they're looking for. So, if your site has a low click-through rate, check if the meta data of your pages are compelling enough to drive visitors.
17. HAVE A SEARCH FEATURE ON YOUR WEBSITE SO VISITORS CAN FIND WHAT THEY'RE LOOKING FOR.
Don't let users try to figure out where they can find that product page or that blog they enjoyed reading a week ago and wanted to share with their friends. A search feature should be a default for many types of sites.
If you're on WordPress, it's not too hard to implement a search feature. There are different plugins that you can use to add a search feature on your website. You can also use Google Custom Search to add a search box on your pages. This provides a better user experience for your visitors.
18. EMBED VIDEOS ON YOUR LANDING PAGES!
Adding videos to your content has tons of benefit. According to an article on The Guardian, videos are, "naturally engaging and, in an age of information overload, it's vital for small businesses to offer content that is easy to digest."
Giving your users a uniquely valuable experience is a great way to keep them engaged and on your site. You certainly don't want to overdo it but videos are a great supplement to your content. It also helps to diversify the content of your page!
19. SEO STRATEGIES TAKE TIME TO MATURE AND SHOW RESULTS.
SEO is not a sprint, it's a marathon. Yes, that's a cliché which, in this case, is very true. Changes to site structure, building up good content, gaining the right links – these all take time. Even when you have reached a set of goals, there are other things to take into consideration such as competitors, algorithm changes and more.
Approach SEO as a long term investment. Once you start getting traction, within the first 4 – 6 months of your campaign, the return on investment should start to be realized. This assumes that the strategy was formulated around the right keyword in the right content, of course. If you have yet to be savvy with how to implement SEO, much more, how to get the best results with SEO and content, there are SEO marketing services and content marketing services available for you. It is important to note that content and SEo are powerful tools that work best together. If they are utilized well, this will help your website deliver more leads to your sales team, improve brand awareness and maximize your bottomline.
KEYWORD RESEARCH
20. TARGET LOW-COMPETITION KEYWORDS TO EASILY DRIVE SEARCH TRAFFIC.
We all want to win a gold medal for ranking #1 for our main keywords, but it's not always possible. What we can do is win many smaller races. Low competition keywords are often ignored when businesses overestimate their ability to compete for one or two main keywords that are really competitive. This is usually a problem for a newcomer to SEO.
On the other hand, you might have dozens of low competition and longtail keywords that your website is just a blog post away from ranking for and acquiring relevant traffic. Try it!
21. DO COMPETITOR RESEARCH AND TARGET THEIR KEYWORDS!
Competitor analysis is an incredibly beneficial technique when doing keyword research. Before you start researching for new keywords, it's best that you find out how your competitor is ranking and what keywords they are aiming for.
Competitor analysis will enable the business to find relevant and semantic terms that can be beneficial in creating a presence for the business on SERP. There are lots of free and for-pay tools that can help with researching your competitor's keywords; most notably SEMRush.
22. USE GOOGLE'S AUTOCOMPLETE FOR KEYWORD RESEARCH.
What better way to quickly determine what people are looking for or even thinking about than Google's autocomplete?
Google algorithmically tallies the search queries based on the beginning of a sentence and tries to autocomplete them so we don't have to sweat much and type the rest of the question. What it gives us is a glimpse into what everyone's looking for. It could also give insight into questions to answer via a blog post, keywords to rank for or just understanding the search persona for your industry better.
23. PLACE KEYWORDS THROUGHOUT YOUR PAGE, NATURALLY!
You know the saying about too much of a good thing? Well, it applies to keywords. Too many keywords, also known as keyword stuffing, may cause your site to look spammy. Google could penalize your site as a result. So when creating content or inserting keywords in the content, make sure not to overdo it.
Keyword density is a measurement of the ratio of your keyword to the rest of the content on a page. If you're worried about overdoing it, measure the keyword density. However, others will tell you that if you're using keywords naturally, you shouldn't have to measure keyword density.
24. FIND KEYWORDS THAT YOU ARE RANKING FOR WITHOUT TRYING AND TARGET THEM!
You will naturally rank for longtail keywords related to your main keywords without trying by virtue of creating relevant content. Discover these with Search Console by sorting your data by position and queries. Once you know what they are, you can create new content targeting the keywords hovering around on the lower pages.
Just make sure that anyone searching for those keywords fits into your buyer persona and that traffic from them provides value for your website.
25. CHOOSE KEYWORDS THAT YOUR TARGET AUDIENCE ACTUALLY USES.
As you create content for your website, you will continually revisit your buyer persona. This is especially true when you choose your keywords. Your keyword selection will be based on the language and intent of your potential customers.
Ask yourself which search terms and queries are semantically relevant. These will be your targeted keywords. Outsmart the behaviors of your audience by focusing on natural language. This will continue to be a factor as more and more people search using their mobile device and voice features.
26. USE LONGTAIL KEYWORDS TO FOCUS ON A MORE SPECIFIC TARGET AUDIENCE.
When people have elaborate thoughts they tend to search for a more specific term. They might have a need for specific information led by real buying intent or they're ready with credit card in hand to buy and looking for something specific.
Have a longtail strategy that targets both. Use tools to explore longtail keywords and take a deeper dive into what people are searching for.
27. USE GOOGLE TRENDS TO FIND NEW KEYWORDS.
When you're writing a blog, you want to choose a topic that will engage your target audience. Sometimes, it's not easy to determine the latest and greatest trends in your industry. With Google Trends, you get a better view of your customer's behavior by seeing which topics are hot plus the performance of those topics over a given amount of time.
Google Trends also provides insight into the trends of different parts of the world which can be helpful if you're targeting more than one location.
28. RANK FOR YOUR BRANDED KEYWORDS!
Ranking for your branded keywords, keywords that include your company name, should be some of the first keywords you target. After all, no one else is more eligible to rank for your name than yourself.
Furthermore, tying in your brand with your industry, and the categories of products or services you offer, helps the search engines associate your brand with that industry and bring you quality traffic.
29. USE YOUR MAIN KEYWORD IN YOUR TITLE!
The meta title is a ranking signal. This makes sense because if your page is relevant for a specific word or phrase, then why shouldn't that term appear in the title?
As with everything in SEO, content for the user should still precede inserting keywords. But in this case, it should be pretty easy to accomplish both. Just don't force an awkward title for the sake of the keyword. Do it naturally.
30. USE YOUR TARGET KEYWORD IN YOUR FIRST 100 WORDS.
Search engines (and human beings!) care about impression. The text above the fold matters the most!
If a user searches for a topic and you don't address it immediately, in the first 100 words, you might lose a user. Search engines are aware of this fact so algorithmically, they pay attention to what's displayed "above the fold." More specifically the screen that opens in their browser before they have to start scrolling down. Get to the point ASAP!
CONTENT
31. EVERY WORD ON YOUR SITE SHOULD ADD VALUE!
The primary goal of a website is to convert visitors into customers. For different websites, that means different things. For most websites, that means a paying customer. But it could also mean to bring visitors back to read more content, provide helpful information or simply drive awareness.
The first step of this process, getting visitors to click your link from the search engine results page, often drives the direction of the content more than it should. Instead, focus on the 2nd step, which is to provide high-quality information. Every word on the page should work towards this goal.
32. DEVELOP CONTENT FOR YOUR AUDIENCE, NOT FOR THE SEARCH ENGINES.
As much as we want our page to rank, we should always keep in mind that we are not writing for ourselves, but for our target audience. Creating content that will engage your audience and helps to improve your site's rankings. Inserting the right keywords in your article, but if it doesn't fit, don't push it; a recurring them in today's SEO strategies.
33. KEEP YOUR CONTENT FRESH BUT ALWAYS HIGH QUALITY.
If the question is between quality or quantity, when it comes to content, always go for quality. We've seen a single blog post that brings more traffic than 20 blog posts combined. Think about the time that it took to write that one blog post (it wasn't an hour or two) vs how long it takes to write 20 blogs posts.
Keep your content fresh but not at any price. Take your time if your resources are limited but make sure that every piece is worth publishing.
The internet is full of low-quality content and it's a matter of time before search engines become more aggressive where they focus their resources. That low-quality content is sure to be on the losing end.
34. USE TOOLS AROUND THE WEB TO WRITE ABOUT TRENDING TOPICS.
We've already mentioned Google Trends which is also a great tool for finding topics but there are more. Buzzsumo is at the top of the list. The comments section of virtually any blog post worth reading is also a great place to find blog topics. Quora and other forum-like websites can also provide insight into what type of content people are looking for. Always aim to provide the solution to a problem!
35. CASE STUDIES AND ACTIONABLE LISTS ARE ALWAYS POPULAR!
Everyone has a story bias, and that's precisely what a case study is: A story, backed by data. It leverages both our story bias and our desire to believe in expertise. Case studies help prospects visualize potential success, opportunity or improvement.
Actionable lists, such as this one, are also popular blog posts. Largely because they are easy to skim. Sometimes, we want information but don't have a ton of time. Being able to skim content and still be able to find something valuable will be… well, valuable.
36. MAKE YOUR CONTENT EASY TO FIND, ON YOUR WEBSITE AND ACROSS THE WEB.
If people are visiting your website, that means you have probably managed to rank on the first page. Great job! Now you need to make sure that visitors can easily find the content they're hoping to find on your website.
Make sure your page isn't crowded with tons of images and buttons. A simple, yet stunning design with high-quality content is immeasurably better than a website with all the bells and whistles and content that nobody can find.
Additionally, make sure that all pages on your site can be accessed through your main navigation. If your visitors suddenly don't know how to get to the next page or the previous page, they might just leave your site.
37. PROOFREAD YOUR CONTENT. ALWAYS!
You get a small amount of leeway with your grammar when it comes to ad copy and conversational blog posts. Make that a tiny amount of leeway.
In many cases, "it's not what you say, it's how you say it," holds true. When you're trying to push information out, sometimes, your research may not be enough to establish your authority and credibility. Instead, a piece of content's grammar, syntax, and semantics play a huge role in being able to sound the way you want to be perceived and relay the information as accurately and efficiently as you can.
38. TARGET A KEYWORD IN YOUR BLOG POSTS AND USE THE KEYWORD ONCE, NATURALLY!
Search engines are getting smarter every day and therefore, they "algorithmically frown" upon old tactics. Tactics like those that are meant to rank a particular page higher by re-using the keyword again and again.
You still should be keyword focused when writing for your blog, but make it sound as natural as if you weren't trying to rank for that keyword. Use synonyms and LSI naturally across your content. There's no golden formula to how many times a keyword should appear in your text anymore and we've seen pages rank for a keyword without the keyword appearing in the text even once! Just keep it on point, relevant, natural and don't stuff them keywords!
39. IDENTIFY LSI KEYWORDS AND USE THEM IN YOUR CONTENT.
Splashing your content with LSI (Latent Semantic Indexing) keywords increases your chance to get matched to the right query. If you're selling Apple products, you don't want visitors who are looking up information about the fruit. This will also lower your bounce rate and reduce poor quality traffic.
To identify your LSI keywords, do a Google search and look at the related searches at the bottom of the search results. Tools such as LSI Graph and Google Keyword Planner Tool are also useful for identifying LSI keywords.
40. WRITE WHAT YOU KNOW ABOUT AND STILL DO A TON OF RESEARCH.
We sound best when we talk about what we're proficient at and what we're passionate about. Still, there are probably too many articles about that subject on the web.
To make your content stand above the rest, do your research, add data points, facts, links to authoritative research by reputable organizations. It's a win-win – when passion and research collide.
41. CREATE A CONTENT STRATEGY AND ACCOMPLISH SOMETHING WITH YOUR CONTENT!
Don't create content for the sake of creating content. There are several strategies for content creation like the "Hero-Hub-Hygiene" model. Following a strategic framework allows you to set goals for your content execution so that you're not just writing post after post.
Also, following a framework or strategy allows you to make adjustments if your desired goals are not met.
42. ENSURE THAT YOUR CONTENT, FROM TOP TO BOTTOM, IS RELEVANT TO YOUR CENTRAL TOPIC.
Cohesion and coherence are important aspects of quality content. Use an outline or a spider web diagram to organize the points that you will discuss in your content, so you can hook your visitors.
43. THE MOBILE VERSION OF YOUR WEBSITE SHOULD HAVE LESS CONTENT — INCLUDE ONLY THE MOST IMPORTANT CONTENT.
Make your content brief and direct to the point. Nobody wants to go through widgets, large imagery, and long-winded texts when they're browsing on a mobile version of your site. Mobile browsing is different from desktop browsing, that's why Google is using AMP for mobile versions of websites.
44. MAKE USE OF WHITE SPACE TO BREAK UP WALLS OF TEXT.
TL;DR stands for too long, didn't read. We could add another  – TD;CR – too dense, couldn't read!
Users browse on different devices, resolutions, and screens. When you don't pay attention to font sizes, margins, paddings, and spacing in general, you make it harder for users to digest all that great content you wrote. Take into account the text density of your website — go easy on your users' eyes for a smooth user experience.
45. CREATE A CONTENT PUBLISHING CALENDAR.
Using a content calendar enables you to visualize all content you want to publish in a realistic timeline. This helps you plan which content to publish when you have product updates or events, come up with topics that are in line with industry trends, and repurpose content for future use. You can use Asana or a simple Google Spreadsheet to create your content publishing calendar.
46. LONG BLOG POSTS TEND TO RANK BETTER!
While they require substantially more effort, longer blog posts are proven to provide more value – to you and to your reader.
Neil Patel breaks this down further in a long but exceptional blog post that's full of data. He points out that longer blog posts stand out from the crowd, attract more backlinks, and does more to build your authority.
LOCAL SEO
47. OPTIMIZE YOUR CONTENT FOR GEO-SPECIFIC KEYWORDS.
In the simplest terms, this means you need to mention the topic and the location that is relevant to that specific topic. A typical formula is Keyword + City (Geo-target).
The more sensible interpretation is that your topic needs to be written in a way that is relevant to the location you're targeting, such as the experience of customers with a business in a specific area.
48. ESTABLISH A PRESENCE ON WELL-KNOWN LISTINGS.
If you're a local business, establishing your presence on high-authority listings serves you in many ways. A business listing is an online profile that contains your business name, address, phone number, and other details.
Mobile users are searching for establishments online, and adding yourself to local listings will help you win more foot traffic and good links. Each new listing you create increases the opportunities of being found by customers.
The more directories, the merrier — just make sure the directories are authoritative and relevant to your industry. Some of these listings you may already have heard about: Google+, Yelp, Bing Places, Internet Yellow Pages, and Apple Maps.
49. CREATE A GOOGLE MY BUSINESS PAGE.
Local business must have a Google My Business page. Creating one is free — but even if it was paid, we would still push for it.
Organic traffic and foot traffic for businesses appearing in the local results is increasing. Google is pushing for mobile first, with businesses in their index getting aggregated through APIs to show on search results, mobile apps, and third-party directories.
Creating a Google My Business listing gets you right in front of your customers when they're searching for local businesses online. This provides them all the information they need about your business, including directions to your business location and good reviews from customers. The best thing about getting listed on GMB is they can contact you directly when you appear in the search results.
50. RESPOND TO COMMENTS FROM YOUR CUSTOMERS ON THE LISTINGS.
Irate clients are never fun but ignoring them could make a bad situation worse. It's natural for businesses to get bad feedback or criticism online. As bad as you think it makes you look, not answering it looks worse.
New clients checking out your business online are less likely to be negatively impacted by negative if you reply with professionalism and genuinely try to fix the problem. You can stand out from the rest of the business who can't be bothered to pay attention. Dive into the issue and either apologize, offer a solution and simply an explanation.
51. CLAIM YOUR LOCATION ON GOOGLE MAPS.
Having your business listed on Google Maps, or any other listing site, can bring awareness to your brand, especially if your business has a physical address.
It's critical to have your business information up to date to keep both your potential and loyal customers well-informed about your location. Claiming your location on Google Maps will enable you to manage your listing and update your current information.
The more details you provide potential customers about your business, the better chance they have of finding you.
52. IF YOU'RE AIMING FOR LOCAL, PUT YOUR PHYSICAL ADDRESS ON YOUR CONTACT PAGE.
Some people suggest that your contact information, specifically your address, should be on every page of your website. The idea is that if someone is looking for your physical location, they're far along in the buyer's journey.
One thing that is certain is that you need to be easily accessible and that starts with your website.
53. EMBED A MAP ON YOUR CONTACT PAGE.
A Google Map on your Contact page is a great idea because it's another way to help people find your local business.
That would be reason enough but if you need another reason, how about the fact that it also helps your website rank for local searches. Check out this really simple test on the effect of embedding a map on your Contact page by a contributor on Moz Q&A Forum.
54. CHECK FOR NAP CONSISTENCY ACROSS YOUR ONLINE PROPERTIES.
Search engines validate if your name, address, and phone number are consistent in multiple places. This affects your rankings, as search engines compare the data they gather from your online properties and other data sources. This also builds trust among users — you wouldn't want them to find your business and end up calling the wrong number or visiting the wrong location, right?
Verify if the name, address, and phone number of your business are correct and consistent on your website, online directories, social media pages, and other online properties. Look for duplicate, incomplete, or mismatched NAP.
55. OPTIMIZE FOR GOOGLE'S MICRO-MOMENTS.
Google rolled out Micro-moments to target users at every stage of their customer journey. These consist of "I want to go moments", "I want to know moments", "I want to buy moments" and "I want to do moments".
A strong local presence combined with mobile optimization is your key to tapping into Google's Micro-moments. Optimize your website for better mobile performance, so when a customer completes a local search using their device, you're the first one that will appear in the search results.
56. USE TOOLS ACROSS THE WEB TO RESEARCH YOUR COMPETITORS' BACKLINKS.
There are many tools for backlink research. Two of the best are Ahrefs and Majestic. Once you know how your local competitors build their authority, you can develop your backlink strategy.
Backlinks from local citations are invaluable to local businesses. If your competitors are ranking, they probably did it with the help of local citations and you should too.
OFF-PAGE SEO
57. CHECK YOUR BACKLINKS. IF A LINK DOESN'T BRING TRAFFIC, GET RID OF IT.
This is a bit controversial. If you have established some authority, it's unlikely that you're going to be eager to remove any backlinks but after comprehensive backlink research, removing links that don't add value is a good idea.
We're primarily talking about links with over-optimized anchor text, links in comments (probably spam), and the like. But also low-quality links that don't bring you traffic because the readers of the content are nowhere near your target audience. Just be sure to research thoroughly.
58. BACKLINK TO OTHER AUTHORITIES IN YOUR CONTENT. IT PAYS OFF.
Even if you are an authority in your niche, there are other authorities possibly with a different audience. Linking to authority websites helps Google figure out what your website is about and the authority website becomes aware of you.
Yes, you're giving a free backlink from a high-quality source, your website, which is something for which you work hard to get from other sources. If you link to five sources and one of those gives you a link back in their next post, it was worth it. Just don't manipulate the process. Link out because it makes your content better. Let the rest happen naturally.
59. ENSURE BACKLINKS POINTING TO YOUR SITE ARE USING RELEVANT ANCHOR TEXT.
Anchor text plays a big role in ranking as it represents the link to a website. Google sees what words are used in the anchor text and if you use irrelevant keywords you might get penalized for spamming.
Better to use branded and product/service keywords but make sure to balance the quantity of those words and avoid having a name as an anchor cloud. The latest Penguin update in September 2016 changed things a bit. Here is a great study on how anchor text was affected by the update.
60. DON'T ACQUIRE BACKLINKS UNNATURALLY!
These are the backlink basics that have been in the Google Webmaster Quality Guideline long before the Penguin algorithm was ever introduced. Google and other search engines value natural behavior and have evolved significantly in terms of figuring out the natural, contextual relationship between you and the pages you are cited from.
61. NETWORK OFFLINE AS A WAY TO GET QUALITY BACKLINKS.
Links are a search engine trust factor. Trust can be gained both on and offline. What happens between humans at industry events? They meet, socialize, carve out partnerships and, ideally, build trust.
While that's valuable by itself, take it a step further with backlinks that pass that trust between your websites. Don't be afraid to be the one to link first. As always, make sure it provides value!
62. IF GUEST POSTING, DON'T LINK BACK TO YOURSELF EXCESSIVELY. ONCE IS ENOUGH.
Nothing smells more "advertorial" than shameless self-promotion. That's fine on your website, but if a vouch is to look natural on someone else's website, it cannot scream like a "shameless plug."
You don't benefit from the second backlink in terms of ranking power anyway!
63. AIM FOR A MIX OF NOFOLLOW AND FOLLOW LINKS.
Natural backlink profiles will naturally consist of Follow and NoFollow links. The more uniform your backlink profile, the more suspicious your digital footprint.
No one needs to have a hernia if a link acquired is NoFollow. Who knows… that NoFollow link may just drive you some relevant referral visits.
64. REMEMBER THAT EVEN A NOFOLLOW LINK FROM A GOOD SOURCE PROVIDES VALUE!
Links to your website build brand awareness which is very important on the web. Just like Google allocates a value to these links, so do users.
When your brand is featured on a popular website with a NoFollow link, it still creates user engagement via shares of the content. These shares create various points of entry to the featured blog or article.
It's a snowball effect that will create more links to your website and naturally some of those links will be NoFollow links. But brand awareness and engagement will bring in profit. And that's the power of NoFollow links in your overall SEO strategy.
65. CREATE A GREAT LOOKING INFOGRAPHIC THAT OTHERS CAN USE AND LINK BACK TO YOU.
An infographic is a highly shareable marketing tactic because it's easy to read and packed with data! Each time it's republished and referenced, it showcases evergreen content that's attached to your brand.
Link credits, inexpensive and user-friendly!
66. SPONSOR AN EVENT OR DO SOMETHING NEWSWORTHY THAT GETS YOU A LINK FROM A MEDIA OUTLET.
If you can't sponsor an event (even a meet up in your own neighborhood is fine, really!), join someone else's event as a speaker. You will be surprised to find out how much your knowledge, as limited as you think it is might be, is eye-opening to other people.
Make sure bloggers attend, media if possible, and press if you're a rockstar. These guys are looking for something to write about. Make sure you squeeze all the link juice you can out of it.
Sometimes you'll get mentioned online but a link will not be present. This is your chance to connect with the blogger, author, reporter and politely ask for a backlink. You can track your web mentions with tools like Siteoscope or Mention.
67. BE AWARE OF WHO IS LINKING TO YOU.
Penguins are cute (most of the time) but Google's Penguin can be vicious. The latest iterations of the Google algorithm will not let you know that you've been penalized for bad links pointing to your site but your rankings could be negatively influenced.
It might be frustrating to not know why your organic traffic took a nosedive but a look into your backlink portfolio can shed some light.
68. PUT YOUR BUSINESS ON INDUSTRY-RELATED DIRECTORIES.
Your business marketing strategy should effectively target industry-related web directories to publicly declare your association. Studies indicate that most web directory users try to locate local businesses with a high intent to purchase.
To figure out these industry-specific sites, perform a Google search of your industry web directories.
69. BUILD BACKLINKS BY BEING ACTIVE ON INDUSTRY-RELATED BLOGS AND WEBSITES.
Building your authority is not just about writing guest posts on high domain authority sites. Joining discussions through blog commenting is also a great way to share your ideas and show that you're an industry expert.
Moz, for example, rewards you with MozPoints for posting any comment on blogs or Moz Q&A, or if your comment received thumbs ups from other people.
70. STAY UP TO DATE WITH INDUSTRY NEWS SO YOU KNOW IF YOU NEED TO UPDATE YOUR STRATEGY.
You noticed that your rankings have dipped but you're unsure of the reason. Industry-related news may reveal that there's a Google algorithm update. You're looking for a way to streamline your social media accounts but don't know how. Read the latest blog posts to find out which tools others are using.
In an effort to build authority, there is always someone sharing helpful information. Take advantage of that and share some of your own knowledge.
71. SUPPLEMENT YOUR STRATEGY WITH SEARCH ENGINE MARKETING (PAY PER CLICK) FOR FASTER RESULTS.
SEO is powerful, but not instant. It's a momentum drive. If immediate traffic is the order of the day, you need to be willing to utilize pay per click marketing to acquire your audience (traffic) initially.
This is best used as a supplement to SEO. Organic traffic is still the best traffic.
SOCIAL MEDIA
72. SHARE POSITIVE REVIEWS ON SOCIAL MEDIA.
You got a positive review! You must be doing something right so make sure everyone hears about it.
Your social media channels are your PR channels and people do look at them, especially before making a site visit or a buying decision. Show off all your hard work on your Facebook page, Linkedin Page, Twitter and more.
73. CREATE A FACEBOOK PAGE, TWITTER ACCOUNT, ETC., FOR YOUR BUSINESS.
In this day and age, part of being a legitimate business is being accessible on social media. At a minimum, your business needs a Facebook page but, depending on your target audience, you could also greatly benefit from Twitter, Instagram, and Linkedin. Social Media pages can act as a secondary website for your company.
The benefits of social media are countless. They include gaining insight into your target audience, increasing traffic, and engaging your customers. Build a social media strategy around your marketing and content strategies for maximum benefit.
74. OPTIMIZE YOUR FACEBOOK PAGE AROUND A LONGTAIL KEYWORD.
Facebook has its own search feature plus, Google returns Facebook pages for search queries. How do either know if the Facebook page for your business is a solution to the searcher's problem unless it's optimized?
Target keywords on your Facebook page and new content with strategies similar to your SEO strategy.
75. SHARE NEW CONTENT ON YOUR SOCIAL MEDIA ACCOUNTS TO DRIVE AWARENESS.
What would you think if you searched for a restaurant before eating there and saw that they last posted in 2015? What perception would you have of the place?
If you own social media channels, don't let them stagnate. Successful businesses run vivid and very active social media channelswhich bring trust and awareness.
76. RESPOND TO COMMENTS ON SOCIAL MEDIA TO INCREASE ENGAGEMENT.
Keep your Social Media pages active by responding to comments, retweeting your followers' posts, replying to personal messages, etc. It improves the image of your business and affects your followers' sentiments about your brand. It shows how you deal with feedback, negative or positive, which contributes greatly to building trust and credibility.
77. ESTABLISH YOUR BRAND'S PERSONALITY ON YOUR SOCIAL MEDIA ACCOUNTS.
Through social media, you can create a strategy based on how you would like your business to appear online. Communicate messages to your intended market through your brand's personality.
In turn, you can help shape the way your customers feel and think about your business. Apply it to all your social media profiles and it can consistently reflect what your business is and does.
78. ALWAYS DIRECT YOUR SOCIAL MEDIA FOLLOWERS BACK TO YOUR HOMEPAGE.
Even if your social media profiles are robust in terms of content, there's nothing quite like your website. It's what you put the most work into, where you have your most valuable content, and what you track the closest. Therefore, always direct your followers back to your website.
Treat every tweet and post as if it's the only thing people will see from your business.
79. DIFFERENT DEMOGRAPHICS USE DIFFERENT SOCIAL MEDIA. TARGET YOUR MESSAGE SIMILARLY.
Every business needs a Facebook account. However, depending on its nature, your business might be better off on LinkedIn rather than Instagram. For instance, a bakery would be better suited for Instagram than a lawyer's office.
Furthermore, optimize your content depending on the social media platform you are on but keep your branding consistent and use the same name throughout all your social media channels.
80. MAKE IT EASY TO SHARE YOUR CONTENT WITH SOCIAL MEDIA BUTTONS.
Social shares mean love, traction, traffic and at times, backlinks. Make it easy for your users to share your content with a click of a button. For WordPress users, there are many super awesome plugins like Warfare.
People don't have the attention span to look for the social media buttons much less to copy and paste the URL. They need a quick fix or they won't share your content.
81. BUILD YOUR AUTHORITY BY ANSWERING RELEVANT QUESTIONS ON QUORA.
If you know what you're talking about, put your expertise to use. Knowledge-sharing sites, like Quora, allow you to answer questions in your field and build authority. Additionally, you can promote your service or product.
Quora pages tend to rank high on Google meaning traffic from people seeking answers. After reading your expert advice conveniently supplemented with a link to your site, this evergreen content creates residual traffic to your website.
82. FOLLOW YOUR COMPETITOR'S FOLLOWERS ON TWITTER.
Social media is a great way to conduct market research. There are several tools like Tweepi and TwitterCounter that allow you to discreetly monitor your competitor's followers. By following them, you can build relationships with key social media influencers, find out the relevant hashtags for your business, track and answer questions your competitors are unable to resolve, and find out what other social networks your target market is using–even steal your competitor's followers!
Note: The last two sections require a little more expertise than the previous sections. Some of the tips below will require further reading and assistance from your web development team if you're a beginner. We're launching a series of educational courses in the coming months that will help build your expertise.
83. USE SUBFOLDERS WHERE POSSIBLE IN PLACE OF SUBDOMAINS.
When choosing whether to keep your content on your main domain in a subfolder (www.yourwebsite.com/blog) or move it to a subdomain (blog.yourwebsite.com), stick with keeping your content in one place by using subfolders.
Subdomains are considered different sites and therefore they don't get link juice from your main domain. There is a debate between the two options but we're siding with Rand Fishkin. See his comment on this post in the Moz Forum.
84. USE YOUR ROBOTS.TXT FILE TO TELL WEB CRAWLERS WHAT TO CRAWL AND WHAT NOT TO CRAWL.
Why in the world would you not want web crawlers, like Google, to access some of your content? Well, perhaps it's very similar to other content on your site; too similar to risk Google crawling it and penalizing you but still serves a purpose to your audience.
You accomplish this with your robots.txt file but it should also indicate the URL of your sitemap. Want to know more? Check out this help article from Google's Search Console help content.
85. USE SCHEMA MARKUP SO SEARCH ENGINES KNOW WHAT IS WHAT IN YOUR CONTENT.
Search engines are getting smarter, but they are by no means intelligent… yet. The easiest way to describe schema is that it is a comprehension tag. It's a snippet of code that allows search engines to not just read, but UNDERSTAND the context of the text. It allows the search engine to understand that, what would otherwise just be a line of text, is an address line, a customer review, a product, and so forth.
The result is that the search engines can return more accurate pages for the searcher's query. Something that also benefits you, the site owner.
86. USE REDIRECTS PROPERLY WHEN UPDATING PAGE URLS.
The shortest distance between 2 points is a straight line. That is also true for the power links can carry. The more direct the line, the less diluted the power.
In terms of user experience, minimal and consistent redirects allow a user to get the information they need without the hassle of having to dig through a ton of content. Incorrect URLs can lead to a dip in user engagement, decreased link juice, lost visitors and lower quality scores. Furthermore, you may lose rankings for pages that are improperly redirected. None of which is good.
87. CUSTOMIZE YOUR 404 ERROR PAGE TO SEND VISITORS BACK TO RELEVANT CONTENT!
You wouldn't want your visitors to just stare at a 404 page and have the experience end there, would you? It would likely be the last time they visit your site. In fact, almost 74% of visitors who arrive at a 404 error page don't come back.
When designing 404 pages, be sure to brand the page and add a list of pages that the visitor can be redirected to. Something akin to a Sitemap. This will encourage them to look elsewhere within your website rather than giving up and exiting.
88. IF YOU MUST DUPLICATE CONTENT, USE CANONICAL TAGS.
Google respects originality and Intellectual property. You can't (and shouldn't) benefit from the same content twice. Moreover, you should not benefit from someone else's content. A canonical tag is a way to properly attribute authority and ownership for content.
The canonical tag tells search engines to treat your duplicate page as a copy of a specific page. Through canonicalization, the link and content metrics for the duplicate page will still be attributed to the original page.
89. UPLOAD AN XML SITEMAP TO GOOGLE AND BING.
While the HTML Sitemap is built for the user, the XML Sitemap is built for search engines. Uploading an XML Sitemap allows Google to know and understand the structure of your website. It also allows them to know when certain pages were last updated and their relation to other URLs within the domain.
When uploading your XML Sitemap to Google, you can submit it through Search Console or insert the sitemap directive in your Robots.txt file. When uploading on Bing, you can insert it in your Robots.txt file, send an HTTP request to Bing, or use the Sitemaps feature on Bing Webmaster Tools.
90. USE GOOGLE PAGESPEED INSIGHTS TOOL FOR IMPROVING YOUR MOBILE AND SITE SPEED.
Page speed on both mobile and desktop matters. Stats show 40% of users abandon a website that takes more than 3 seconds to load. Google PageSpeed Insights provides specific instructions on what and how to fix website issues that cause slow loading speed.
To improve the loading time of your site, download compressed Javascript and CSS. Optimize images; resize the images and use src attribute with the right URL for quick image loading.
91. BUILD A WEBSITE THAT CAN BE VIEWED ON A MOBILE DEVICE WITHOUT SACRIFICING QUALITY.
Google currently prioritizes mobile search. Sites with a mobile-friendly version are more likely to rank in mobile searches (comprising nearly 60% of all searches as of 2016).
A mobile-friendly site is not enough to rank, though. All the other quality signals, such as speed, matter just as much. To keep a seamless mobile experience, understand the differences between devices – smartphones, tablets, multimedia phones, and feature phones. Leverage a multi-screen approach in your campaigns to get more reach.
92. USE GOOGLE'S AMP TO MAKE MOBILE WEB PAGES LOAD FASTER.
AMP, or Accelerated Mobile Pages, renders a faster version of your website by trimming some of the things that would typically slow it down – such as streamlined CSS and standardized JavaScript, according to Moz.
Though AMP is not a ranking factor, yet, it improves mobile user experience since AMP pages load noticeably faster. As you know, people don't typically wait around for pages to load. This is especially true when the searcher is using their mobile phone.
Luckily, installing an AMP plug-in is easy and free!
93. USE A RELIABLE, SAFE AND FAST WEB HOSTING SERVICE.
We don't like a slow site. You probably would not have made it this far on our site if it wasn't loading fast. It's the same with search engines — they don't want to send users that trust their search results to slow loading sites.
It all starts with getting service from a good hosting company and combining image optimization and minification of files (CSS/JS/HTML) and strategies for technical SEO.
94. SEARCH ENGINES CAN'T CRAWL WHAT THEY CAN'T ACCESS. DON'T PUT VALUABLE CONTENT BEHIND LOGINS.
If you have good content, and you're not charging for it, make it visible – this includes help material, customer support, technical write ups, and how to use your services or product. The more the merrier. This is content that is unique to you.
Show users you care about educating them. Without being able to crawl this content, search engines, such as Google, can't rank your site for it. There are undoubtedly times when you have premium content that should be behind a login but it's important to know the difference.
There are great tools available that offer knowledge base platforms which are also crawlable by search engines; this is a great internal linking opportunity while you're at it!
95. NEVER USE FLASH ON YOUR WEBSITE, USE CSS FOR STYLING INSTEAD.
Flash sites may look attractive and cool but search engines, including Google, have difficulty crawling flash content. There are other reasons why you should not use flash like it's not user-friendly unless users have flash-enabled browsers and can be slower to load.
Instead of using Flash, use CSS to make your website look awesome. Using CSS to design your website allows you to quickly create layouts and solve problems by controlling the elements from the stylesheet.
TOOLS & STRATEGIES
96. USE GOOGLE SEARCH CONSOLE TO MONITOR YOUR RANKING PERFORMANCE.
Rank trackers are great but different users will get different results due to geolocation, preferences, and Google just trying to present the best results per user and not per region.
Search Console aggregates real data of how many times your site was shown on their results (impressions), and how many users actually clicked these results (clicks), so you will end up seeing your click through ratio (CTR); this is calculated by dividing impressions by clicks. The higher your CTR, the better. Search Console also shows the average of your keyword ranking among all searches you've been shown on.
Pro tip: you can also filter the results by country to get a better average for your different target markets.
97. RUN A REGULAR TECHNICAL AUDIT OF YOUR WEBSITE TO IDENTIFY AREAS NEEDING ATTENTION.
There's always something to do. Sites degrade, links you pointed out a year ago might be broken, servers tend to get slower and if you're not the only one updating your site, someone might have made a boo-boo you're not aware of.
Regularly run a technical audit of your site using the many tools across the web. Examples are Search Console, DeepCrawl, and Screaming Frog.
98. USE GOOGLE ANALYTICS TO MEASURE YOUR ADVERTISING ROI.
Google is your oracle, and it will give you as much valuable data as you need. When you run an Adwords campaign with a sales conversion goal, the best way to not only count your return on ad spend, but understand your customer's journey is in Analytics.
Refining your Google Analytics skill allows you to understand your customer better and create more optimized experiences that lead to better sales conversions.
99. DON'T FORGET ABOUT BING WEBMASTER TOOLS!
We love Google but there are other kids on the block, not as cool as Google but we're not discriminating and neither should you.
Different target markets use different search engines and with Microsoft trying to get a major share in the mobile devices arena, Bing is a search engine you want to be ranking for organic and local results.
Generally, we would say that if your site is optimized for Google – it's optimized for the rest since Google is the strictest but it's worth your time to install Bing Webmaster tools and see if there's something that requires your attention.
100. USE A/B TESTING TO DETERMINE WHAT WORKS BEST FOR YOUR WEBSITE.
A/B testing sounds complicated but with great tools like Unbounce or KISSmetrics, you can easily test different landing pages, paragraphs, call to actions and more.
If your website doesn't have many visitors, you can still work on a hunch. After all, you know your target market best. Good A/B testing needs a large sample size of visitors in order to show a response to your different variances.
101. MONITOR GOOGLE MY BUSINESS INSIGHTS
Google My Business Insights is a great way to monitor your business performance in the snack pack and on maps.google.com. Google My Business Insights allows you to see how people view your business listings, what type of search they performed to see it (branding or KW), the photos that they looked at, and how many people called your business!
CONCLUSION
There is plenty more to learn about building your online presence but you're well on your way to a solid SEO foundation. Take the next step for your brand today and find out what else Truelogic can do for your business.
The world is always looking for the next great brand to turn into a household name. Why not yours?
The following two tabs change content below.