Effective Digital Marketing Strategies for 2021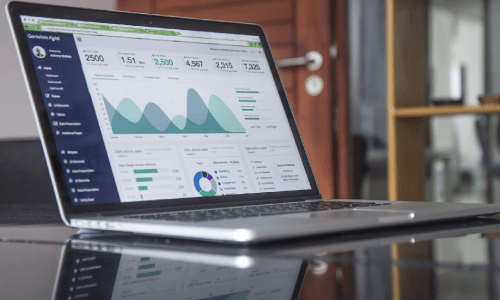 Marketing planning for the year 2021 has sent many business owners and their companies back to the drawing board. Marketing budgets are probably smaller for almost everyone, and people are realigning resources – including time and marketing talent – into their plan of action for every marketing channel they want to be on.
There are so many new changes to account for – not just in the way companies operate, but in the way customers now make purchasing decisions. Today's customers have evolved. They're now always connected and have come to expect on-demand products and services, as well as real, or near-real-time support for their concerns.
Will brick and mortar business marketing have a place in the coming year? We think so, but the model will operate alongside click and mortar, for as long as most customers can't return to malls and offices and transact the way they used to.
Here's what Truelogic thinks B2Bs and B2Cs will have to do to succeed with their digital marketing plans in 2021. We've distilled our thoughts into eight action points for you to think about.
Review and reformulate your 2021 brand persona(s)
As economies went into lockdown, consumers had to adapt. The year 2020 was the year millions of people first tried online shopping as a necessity and got used to the experience. Do you know how your buyers have evolved and how are you catering to their new needs?
We think reassessing your customer personas in your digital marketing plans is the first step. As a brand catering to both budding and experienced shoppers, what can you do to reduce online friction? Online shopping has added brand new customer bases you can market to. It has also altered and raised customer expectations of more experienced online buyers.
Reconsider your stance on SEO
Many traditional and enterprise-level brands have been skeptical about adding SEO strategy to their arsenal of digital marketing tools. Social media and PPC have always been more popular than SEO services, but we believe organic search will leap in importance in 2021.
Everyone is on their desktop or mobile phone – your customers, as well as your competitors. They're either searching for you or trying to increase their visibility over your brand's.
SEO services still cost a fraction of the marketing budget you're plunking down for, say, traditional media and Out of Home Advertising. It is also cheaper than PPC – which isn't saying you don't need PPC – but it's cheaper and an ally to your PPC strategy.
Capturing Google rankings for your brand name and branded products is one thing; capturing shoppers who are browsing online, looking for a product or service, without even knowing what it's called or who offers it – that's where SEO will come in handy.
Local SEO was especially crucial in 2020 for helping businesses maintain visibility with customers and letting them know all kinds of information, some of it very basic – like whether they were open at all and what hours they were operating. Local SEO used to be a tool for strengthening your brand's authority on the Internet; now it's vital to help keep many businesses alive.
Many brands have had to create instant virtual shopping marketplaces for their customers over the last nine months. Gone are the days when SEO was just for top of funnel brand awareness; Ecommerce SEO will be also be more important in helping customers move down the sales funnel all the way to purchase.
Sharpen your PPC strategy
This is the year everyone will have to review how to best use PPC advertising services moving forward. Google recently implemented far-reaching changes which will affect PPC advertising plans in 2021. It will soon alter the ad reports it generates for search terms that lead to your site and only provide analytics information on search terms that reached a certain volume.
This means that any advertisers will no longer know what exact low volume keywords are generating traffic for them. Google now reserves the right not to show you all search terms that triggered your ad, which will impact your attempts at keyword optimization and PPC copy strategy.
Down the line, this opens the doors to ad spend leakage – which, in scale, could be substantial. Refer to our earlier predictions for search engine marketing. If you're doing the keyword research anyway, why not direct your strategy toward organic search or SEO together with your PPC plan?
Diversify your content creation plan
Everyone who cares about their content marketing services plan is focused on their blog and their most important social media assets, like Facebook, Instagram, LinkedIn or Twitter.
Have you thought about expanding your multimedia content capabilities? Now that virtual, social distance-friendly content is the norm, it might be time to look at design and repackaging content that reaches your audiences in other ways.
Does this mean your brand has to be on TikTok? Not necessarily. But perhaps you have begun giving some thought about new online content products that engage your customers, such as webinars or podcasts, for instance.
Video content will increase in importance moving forward. Putting out new content along these lines is your chance to increase your presence on Facebook, YouTube, and Spotify and reach new, fast-growing communities that are alive on group messaging platforms like Telegram, WhatsApp, and Viber.
Restructure your website where necessary
Repackaging your content and improving its presentation on your website might be a useful review for you. Many business owners' biggest addition to their online portfolio is some new form of online selling capability.
Some retail brands focused on their B2C segments in the Philippines went straight to aggregators like Lazada, Shopee and Zalora; those focused on food and groceries went to FoodPanda and MetroMart.
That hasn't stopped other companies from venturing into their own commerce sites, built on scalable platforms like Shopify and WooCommerce, usually with the aid of a web design agency. You should be looking at where online selling fits into your business plans – and leverage your online presence for conversion, not just brand awareness.
Take on your customer concerns through social media
Brand and customer experience were put to the test through social media in 2020. Many companies encountered unprecedented demand for customer support through their social media channels – and not all brands were prepared.
Nine months into the lockdown, this kind of challenge is no longer new; it's a given. There's no dodging the bullet when it comes to customer service and customer complaints.
More than any marketing channel, brands' social media platforms need to be ready for the customer that's always connected. Brands need to set new expectations about operating hours, response times, and turnaround periods for customer concerns.
The best plan for social media communications is to focus on customer empathy and messaging managed by trained social media teams who can address escalating situations with crisis communications skills.
Do social media marketing services need to be managed in-house? The answer is, it depends. It depends on whether you've got all the resources to focus community management, customer concerns and follow-ups, and your promotional marketing activities calendared throughout the year.
Commit to analytics as your market research plan
Every marketer worth their salt is looking at these metrics in one way or another: sales revenues; cost of customer acquisition; online marketing ROI; marketing and sales qualified leads; landing page conversion rates; website traffic to lead generation; customer lifetime values; sales team response times; social media reach and engagement; and email marketing service performance.
Nonetheless, this is still a daunting task for many companies – whether you're B2B, B2C, big or small. Where is value to be found when it comes to analytics, and how much time should be committed to analyzing the data gathered by one's chosen analytics tools?
The only way to find a solution is by addressing the questions that need to be asked – and to rally the company resources that will yield the answers you're looking for. This data will become an important strategic asset in your plans and deserve prioritization from your marketing and IT teams.
Complete your brand strategy – decide what stays in-house, outsource the rest
At whatever stage of digitization or digital transformation your company may be at, one thing is certain: digital transformation can no longer be avoided or overlooked. Your digital marketing priorities must follow the new customers of 2021 and respond coherently to their needs.
As we've said earlier, today's customer is always connected and wants a product or service on demand. So when it comes to your marketing plans, decide what resources you feel are necessary to continue operating strategic marketing functions within the company.
After you've decided on what core focus to maintain, look into partnering with a digital marketing services firm to handle the rest. You may not need core expertise in all aspects of your marketing operations to execute an effective digital marketing strategy for 2021 if you find the right marketing agency partner to work with you.