The Top 5 Reasons to Have A Digital Marketing Strategy in 2018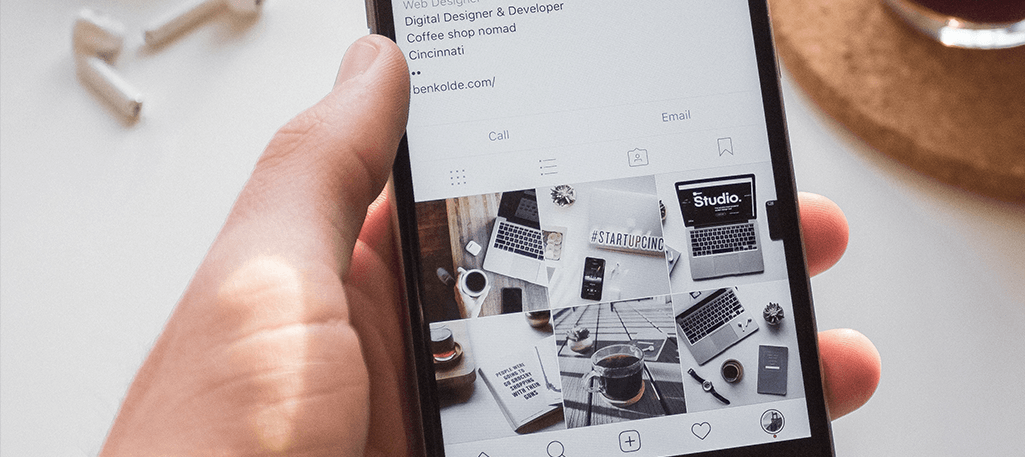 "The Philippines' Internet usage is a claim to fame."
Not only are Filipinos some of the world's biggest social media users, they're also some of the most frequent Internet users. Despite this, a lot of businesses, particularly up-and-coming enterprises, are missing out on big paydays in digital marketing. The landscape in the country is primed for a takeover, and this 2018, it's your opportunity to get your business that much needed boost.
The Business Need for Digital Marketing
This 2018, more businesses will be looking at digital marketing as a way to be more successful. So whether you already have a business page on social media sites and are looking to dive even deeper into the digital pool, or you're employing old-school marketing methods and looking for new options, it's time to look at digital marketing to expand your reach.
1. Get Your Share of the Online Audience
Filipinos are active, and they trust digital brands. Your potential customers are part of this online community group. There are tools that can help you determine the demand for your product/service, which goes a long way to identifying your market segments or how best to market to them.
Under digital marketing, there are the core parts of search engine optimization (SEO), PPC advertising, social media marketing, web design and development, and reputation management. Each one of them, or ideally a combination, will raise your digital profile and allow you to reach out to your market.
2. Build and Maintain Your Authority
In terms of establishing your brand as an authority, content marketing does this better than any other marketing technique. Once you have a website up and running, use content (video, articles, blog posts, etc.) to influence customers. This will increase your authority, both in Google's algorithm's eyes and those of your market, while also raising awareness for your business.
Online reputation management (ORM) is an important tenet of digital marketing and it's vital for protecting what authority you already have. Wrong information about your products, services, or your brand as a whole could circulate, damaging consumer trust and affecting your bottom line. Your reputation could also be at risk when you overlook concerns in reviews or comments.
The job of ORM is to monitor and identify issues with your online credibility. The data from this process will provide your business with insight as to how you can turn your situation around. Whether it's developing or maintaining your position as an authority, effective ORM can help you achieve or regain trust from your consumers.
3. Secure a Return on Investment (ROI)
With traditional advertising, determining your ad's performance is a bit of a crapshoot: are they generating the kind of results you set out? Are they reaching your intended market? Most importantly, how do you measure these things?
With digital marketing, these concerns are better managed and addressed, specifically through pay-per-click (PPC) ads. You'll be able to track your return on investment (ROI) with PPC. You'll be able to weed out low-performance keywords and replace them, track readership of your content, determine how to convert better, and many more. This way, you don't just improve your sales numbers; you get to boost other metrics such as time-on-site, SEO ranking, and subscriber growth.
4. Improve Customer Engagement
Digital marketing through email and social media campaigns can humanize your brand, which can increase engagement. The right strategies will allow your business to reach out to your market and address their concerns—in real time. Achieving this end will mean paying attention to posting times. You need to know your audience's online activity so you can customize your posts and keep them consistent.
Whether it's through email newsletters or social media posts, communication is vital in developing or retaining customer loyalty. That loyalty could have a multiplier effect as satisfied customers spread the word about your business.
5. Have a Direction
In digital marketing, you define your market, track your sales, and create a content calendar. As such, other than providing a way to increase your sales, digital marketing provides direction. Your goals become clearer, giving you a destination that you can reach through marketing and analytics.
In short, you'll be able to create a strategy for every target you have, and not just push a new product or service to attract new customers.
Central to building a marketing strategy is your website—it's the beating heart of your marketing strategy. Without it, you'll find it hard to rank on Google, arguably the most important marketing platform. And while social media has become more business-friendly, it's still lacking in features that you can integrate to a website.
Websites and Their Wide Appeal
Whatever business you run, a website offers advantages in accessibility, visibility, and versatility.
In addition, thanks to responsiveness to smartphones and mobile devices, your website's also not stuck trying to fit itself onto smaller screens in this highly mobile world. It's also much easier to run an e-commerce business on a full-scale website.
But the appeal of websites runs deeper than the ability to morph and the ability to offer your full line of products. It provides vast advantages when you want to increase exposure for your business.
Search Supremacy with SEO – Google is ahead of the search engine pack, taking up 86 percent of the market share and through tasks that fall under SEO, you can secure the first-page placement on the world's biggest search engine. Search traffic drives just that—traffic. In fact, it edged out social for referral traffic, driving 35 percent of site visits.
Focus on Mobile is Unrivaled – A report from comScore reveals that mobile now takes up 69 percent of digital media time. Smartphones are the most commonly used device among social media and Internet users in the Philippines—and usage is greater across the world. Sixty percent of social media usage is on smartphones. The move toward mobile usage means your websites need to be responsive. Otherwise, you may miss lucrative opportunities.
Being such avid Internet and social media users, Filipinos will respond to digital marketing. When it comes to technology that can lead you to further success, this is the strategy to take. A combination of these marketing techniques will help you reach new audiences and better sales.
Digital marketing can help you refine and customize the big-name, small-business approach you want for your business. Are you ready to get your business at the forefront of digital marketing in the Philippines?
Subscribe to receive industry best practices and trade secrets weekly, and get your digital edge today.