Truelogic Episode 27 Recap: The State of the Philippine Digital Marketing Economy 2022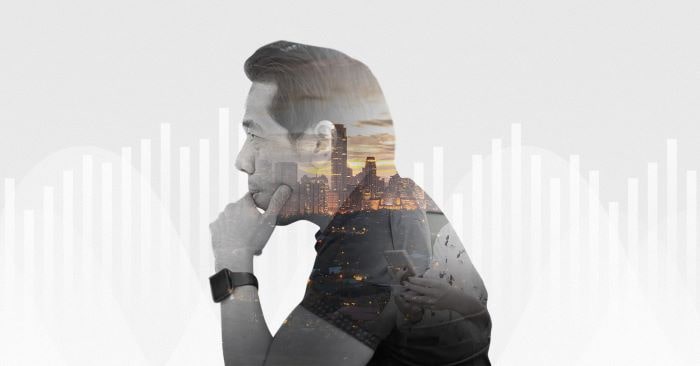 From research and review, all the way to purchase, the Philippine audience quickly transitioned to digital. With 12 million new digital users during the pandemic, the adoption of digital channels grew from websites, Facebook pages, YouTube channels, and even TikTok.
To help marketers and digital leaders navigate this new landscape, we pulled together the 2021 Annual Reports on Digital and the developments coming down in the online space this year.
Podcast Transcription
Berns San Juan: Hi guys. Welcome to another episode of the Truelogic DX podcast. Today we'll be discussing some of the more salient points in an article we released about the state of the Philippine digital economy. We do this annually, by the way, and it's a compilation of some of the most notable stats and data from last year.
To help you get a better grasp of what the digital landscape in the country looks like, what to look forward to and how you can adapt your business to the ever-changing environment of digital. So with that, let's get started. Let's talk about some 2022 Philippine Digital Marketing Statistics that you should know.
The rise of new digital users during the pandemic in the Philippines
So, first off, let's talk about user growth. As much as the Philippines has been consistently leading as an audience for the internet in the past five or six years, there were still more users that went online in 2021 than in 2020. In fact, 2.1 million additional users joined the internet.
It increased the internet penetration of the country to 68%. Now take note, whenever I say internet penetration, we talk about world bank statistics, because Facebook will give you internet penetration based on how many Facebook users there are.
Social media user growth in the Philippines
There are about 3 million additional social media users in the country compared to last year. Facebook says there are 92 million Filipinos on Facebook. And I think we all know people with more than one account, so internet penetration has improved in the country, and most people still use the internet to go somewhere, do something, learn something, or buy something.
As far as social media is concerned, though, to me, the biggest headliner here is that there are 40 million users of TikTok in the country, which comes from a fledgling single million number of users in 2020. And that growth figure is amazing. So, out of TikTok's 970 million users, over 40 million of those people are based in the Philippines. And of course, Facebook's no slouch either. It has 83.85 million users in the country and, on average, I would say the average amount of time that Facebook users spend online or on the platform is about four hours. So, all of these are still growing in the country's internet and social media adoption.
Mobile user growth in the Philippines
Let us now discuss mobile phones: the Philippines recorded 156 million cellular mobile connections this year. That is a nearly 7 million increase. So that's nuts. There are more cellular mobile connections in the Philippines than there are in Filipinos. And we also know people that are like that. Don't we?
As a source of education, entertainment, and leisure, I think a lot of Filipinos watch online content and watch streaming. Month by month, more Filipinos adopted the podcast. At least 21.9% more Filipinos listened to podcasts in 2021 than they did in 2020. And almost 96% of all internet users in the country play one form of online or mobile game or another. And this is device agnostic.
E-commerce in the Philippines
As far as e-commerce is concerned, this is where we have really made strides. The results of e-commerce growth in the country have been impressive. Remember that through 2020, the estimated growth in Southeast Asia is about 22.5% growth in eCommerce year on year. And in the year of the pandemic, we grew from $3.9 billion dollars to $6.3 billion dollars in terms of eCommerce growth. That's amazing. And yet, in 2021, our e-commerce figures grew by 93%.
Just as you thought the biggest surge in adoption had already happened in 2020, 2021 is actually a great year that shows us what the real new normal is. The Philippines has one of the highest adoption rates in the Southeast Asian region. Some additional stats there are that 27.9% of internet users now use online banking. Whether for insurance or for banking or investment, which is a significant growth in that figure, there are a little less than 20% of people in the Philippines that use the internet for crypto. I'm not going to tell you what my crypto position is, but the Philippines' eCommerce position is so impressive that even Google thinks that our e-commerce performance is going to grow significantly. Last year, the total gross merchandise value estimated from the Philippines online was around 17 billion pesos through 2022.
There are now more shops that take QR codes. There are now more shops that have PayMaya logos, not just Visa and MasterCard logos. There are more establishments that take Beep. There are more Filipinos than ever that have e-wallets, and I think a lot of that has to do with some really great players in the market that have been trying to get unbanked Filipinos banked.
I'll give us some noteworthy mentions here. I think a note already mentioned here is the Union Bank programs. So Union Bank has a subsidiary called UBX and they've got programs all the way from SME loans to banking, to e-wallets to payment gateways, specifically designed for the MSME or micro to small businesses. It's called the Eye to Eye Box, and so on. They've got a lot of programs. If you are an MSME and you're listening to this, I strongly encourage you guys to look at Union Bank's programs, the UBX programs. They're amazing, but I think it's because of initiatives like that because people are leading from that front where we're seeing more and more small businesses, micro-sized businesses, accepting online payments, accepting QR codes. And there's more to come like this is just the tip of the iceberg.
There are even Singaporean startups that are entering the Philippines, offering the same solutions as some of our local brands, but a lot of this growth is estimated to drive the Philippine economy, or at least to drive online business in the Philippine economy to about $100 billion. That's almost 30% of the total economic size of the total economic activity in the country. So I think that's about P5 trillion. If we keep up the momentum that we've driven throughout the lockdowns, that's where we should see the Philippine digital economy grow as early as 2025. Right now, I think it only contributes less than 10% of the total GDP of the country. So overall, everything is looking sunny for the development of the digital economy in the country.
For five or six years, we've been beating the annual estimates in terms of how fast we could grow our digital economy. By the way, the Philippines has one of the fastest-growing digital economies in the world. That's both good news and bad news because you could think of it as, yes, good news. We're one of the fastest growing. Bad news. That's also because we're one of the laggards. Vietnam has already developed significantly. Malaysia has developed significantly. Indonesia has already developed significantly. And so for the Philippines, we're sort of playing catch up, but I'm glad that our adoption figures are so high because that will allow us to catch up in no time.
Privacy and security in 2022?
Privacy is not going to end in 2021, with this Facebook vs Google app, or this Apple vs Facebook, or Apple vs Google. This is privacy.  It's not going to stop. In fact, it's probably going to increase now. The reason the private conversations are, I would say, as it is in other parts of the world, is that data brokering, selling data, buying and selling data, and trading data are not very common in the Philippines. We don't target our citizens in the same way everybody else does, but that's not to say that we shouldn't be mindful of it because if we don't pay attention to it, we could face a similar problem, so privacy and security will be a lingering issue through 2022. I have an iPhone. I used to not update my iOS, but now I do, like, whenever it says, "Hey, iOS 15.5 is ready and I'm always going, like, give me more privacy. Ask for my permission. Ask for it often.
Emotion-evoking marketing campaigns
As digital channels evolve, human feelings are going to be a greater part of the equation in terms of messaging through 2022. There's a tech company called Unruly, and they say that around 59% of Filipinos like funny, heartwarming, and inspirational ads, and a lot of them want to see ads that provide a sense of continuity and normalcy.
I think that's a great figure. I think Jollibee figured this out like 10 years ago. And this is why they're always trying to formulate the next viral ad. But Filipinos were very emotional. We like content that pulls on our heartstrings.
Demand for short video content grows.
Another thing for 2022 is shorter video content. From the looks of it, YouTube Shorts, IG Reels, and TikTok look like they're going to take the market by storm. If you are a digital agency, I strongly encourage you to try to start looking at where this falls within your toolkit, because sooner or later, somebody's going to look for it.
And if you don't have it, you'll be at a disadvantage. Remember, TikTok now has 40 million users in India. I wouldn't underestimate it. I wouldn't actively push it, but I wouldn't underestimate it.
Marketing on Social Media
I am glad that social media marketing is coming in on its own. People are not just boosting anymore. Back then, if you told people, "Social advertise on Facebook and they go boost," no, but back then, whenever people talked about advertising on social media, everybody always equated it to boosting on Facebook. And there's so much more you can do with your audience than just a boosted post. People spend four hours and six minutes on social media in the Philippines. You can't come up with something more meaningful than a single image post? So try to take advantage of that.
Try to engage your users. Don't be afraid to experiment with different content formats and see what your audience responds to now.
Influencer marketing will be bigger than ever
I would say the last thing: influencer marketing is still going to be a theme in the Philippines. It's still going to be a theme because the Philippines is a very celebrity-centric country. There's a reason why when we watch Family Feud, it's not normal families. It's celebrity families. So we're a very celebrity-centric culture through 2020 and 2021. There was a nearly 20% increase in the total volume of social media influencers in the country, with the largest share of growth coming from Instagram and the least coming from Twitter. Twitter had a growth of about 7.85% in the number of influencers. I don't even know how you influence people on Instagram with 250 characters, but sure.
So those are sort of the headlines like that's where we were in 2021. Great forecast, great growth potential for the country. I think brands are becoming savvier. There are a lot of brands that I see now that are digital first. They're small sellers, but they're not brick-and-mortar first, they are digital-first. In my opinion, this is terrific. My kudos to the enablers in the industry like PayMaya, Globe's Beep, and all of these guys that are hedging their bets on growing the unbanked portion of the economy and the MSMEs.
And I hope you guys enjoy today's Truelogic DX podcast. Give us a shout-out on social media if you guys have any comments regarding what we just talked about. Some of them might be more controversial than others, and if you've got topic suggestions, we are always listening. If you want to join us for future episodes, come on down.
Don't forget to subscribe to our Spotify, Google, and Apple accounts and set up your alert for new episodes. And thank you, as always, to our friends at Podmachine for powering this program. Thank you very much. In the next conversation, I'll talk to you. Cheers guys.