4 PH Industries That Are Ready to Play Big in the Digital Marketing Game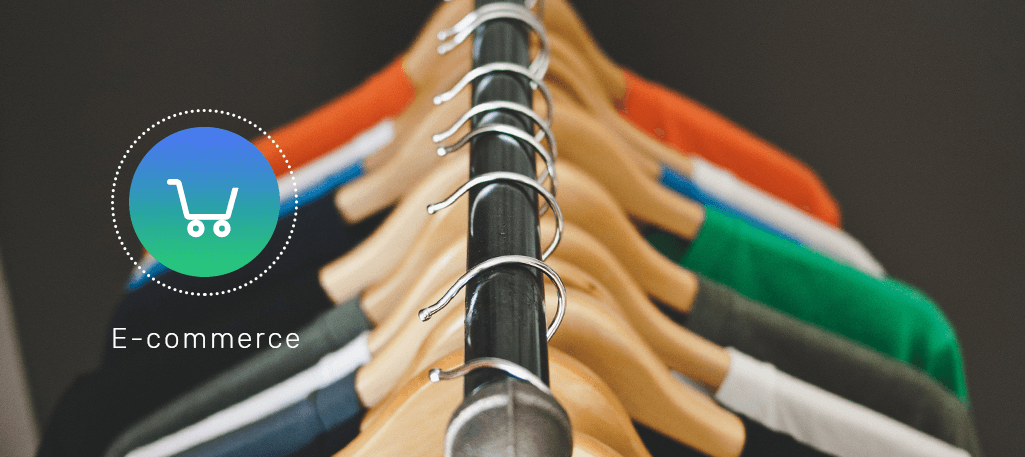 Nearly every business in the Philippines can benefit from digital marketing. After all, about 60 million Filipinos — or 58% of the country's total population — have access to the internet. That's according to the 2017 collaborative report by international companies Hootsuite and We Are Social.
The report also revealed that when Filipinos go online, they tend to take their time. They spend about nine hours every day, on average, checking their social media accounts, browsing websites, and doing other online activities. With an active community online, the Philippines has a vast untapped market of consumers that businesses — no matter the industry — should start focusing on today.
That said, we have found that certain industries reap more benefits from digital marketing than others. These industries have an enormous market online, making them more than ready to play big in the digital marketing game. Here are some of them:
1. E-commerce
Right now, e-commerce in the Philippines has the lowest retail sales share among e-commerce markets in Southeast Asia. But it shows great potential due to the country's rising middle class, young population, and, of course, the huge volume of online users.
As a matter of fact, Google-Tesmark Holding's joint research projected that the market share of e-commerce in the Philippines would reach US$9.7 billion, or 11.05% of the entire SEA e-commerce sales, in 2025.
Some of the most prominent players in Philippine e-commerce are Lazada, Zalora, Shopee, and BeautyMNL. Given the nature of their industry, these businesses capitalize on search engine optimization (SEO) and pay-per-click (PPC) advertising to solidify their presence online. Just a quick search on Google of whatever product you can think of will show you that these brands, indeed, dominate the search results pages today.
Is It Too Late for You to Join the E-commerce Bandwagon?
If you own a shop at the local mall or a startup of a niche product, it is not too late for you to sell your products online. With the right digital marketing strategies, your e-commerce site or Google ad can appear side-by-side with those online shopping giants in the Philippines today.
Remember, the digital arena levels the playing field for both big and small players in the industry. Plus, the market right now for e-commerce is huge — you still have time to get a piece of that projected sales of US$9.7 billion in 2025.
2. Real Estate
More and more Filipino homebuyers scour the internet, specifically social media, to look for a great deal or to simply get the information they need for their house hunt. This emphasizes the need for developers, sellers, and brokers to groom their online presence to boost their sales. These bits of information are from the 2017 report of Lamudi Group published on Business World Online.
Megaworld, one of the country's real estate giants, knows how to pay attention to the changing behavior of Filipino homebuyers. It has begun shifting from traditional advertising strategies to digital solutions. The company now heavily promotes on social media, as well as through blog outreach pieces.
Ayala Land, on the other hand, has focused its digital campaigns on content-rich marketing and customer targeting. Browse through the company website and social media accounts, and you'll quickly notice that their content isn't only well-written, but also geared towards a specific market.
A leading online listing, Lamudi Philippines, has capitalized on the rise of digital marketing, too. It runs an aggressive PPC campaign, which brings its website on top of the first page of Google whenever a user looks for a property in practically anywhere in the Philippines.
What Does This Mean for Your Real Estate Business?
In the Philippines, online real estate marketing is only starting to get big. As mentioned, the real estate giants in the country have just begun shifting to digital marketing. This means if you start marketing or promoting your real estate business — no matter its size — on the internet today, you can still get a first-mover advantage. You will get to establish your presence, increase your brand recognition, and tap the huge market online before other businesses in the industry join the digital marketing bandwagon.
3. Food & Restaurants
It is no secret that Filipinos love to eat — at home, in restaurants, and even on streets. But before they try a new dish or a restaurant, Filipinos often get recommendations from their friends or families. So, when the Internet became popular in the country, Filipino "foodies" have also turned to websites, social media pages, lifestyle features, and customer reviews online to find out the hottest restaurants in town. This change in consumer behavior has paved the way for Filipino food entrepreneurs to introduce their brand to a wider market effectively.
As with any industry, digital marketing has become a great equalizer for the big and small restaurants in the country. Think of the rise of the food park trend, for instance. The restaurants in food parks aren't usually from the big industry brands or chains, but most of them are startups run by young, tech-savvy entrepreneurs. These restaurants bank generally on unique food concepts, active social media presence, and online restaurant listings (such as Google My Business, Yelp, and Zomato, where customers can review restaurants) to create a buzz in the online space. Indeed, that buzz has turned into a craze that continues to dominate the food scene this 2018.
Will Your Restaurant Get the Same Online Following, Too?  
One thing that many restaurants fail to do is to bring their digital marketing beyond social media. Yes, there are small, unique restaurants that have managed to use social media to not only let people know about their brand but to engage with those people, as well. But right now, Facebook and Instagram are full of social media accounts and sponsored ads of restaurants in the country — both big-name chains and small restaurants. While aggressive, strong social media marketing can give you a bit of a competitive edge, it is also better if you capitalize on other digital marketing techniques, such as local SEO or search engine optimization.
Basically, local SEO focuses on helping your restaurant rank in local search results. If you have a Korean barbecue restaurant in Quezon City, for instance, local SEO techniques will help you appear on the first page of search results whenever someone types in "best samgyupsal in Quezon City" or "Korean bbq grill in qc" on Google. This way, you get to reach the customers that aren't just near you but are ready to try your products, as well.
Work with a digital marketing agency that has broad experience in both local SEO and social media marketing, and you can expect better results than merely promoting your restaurant through your Facebook or Instagram profiles.
4. Hotels & Resorts
The tourism industry in the country is continuously booming. The industry should, perhaps, give credit to the rise of the Internet and smartphones. After all, it has now become easier to arrange a trip — from searching for the most beautiful spots in the Philippines to booking a flight, a tour package, and a hotel. Now that the buying process in the tourism industry has changed, it is imperative for the industry players, such as hotel and resorts, to shift their marketing efforts to digital channels, as well.
Many hotels and resorts in the country have begun to seize the unique opportunity in digital marketing. Just a quick search of a hotel in Cebu, Davao, or any other parts of the country will tell you that. Even if you go on Facebook to do your search, you'll immediately see lists of hotel profiles — both established and emerging ones — laden with beautiful and engaging photos. The tourism industry is, indeed, more than ready to play big in the digital marketing game.
But, Does That Mean the Digital Channel is Now Too Competitive for Hotels and Resorts?
No. Not at all. Online marketing for hotels and resorts is still relatively new — at least here in the Philippines. If you delve into digital marketing today, you will still get a first-mover advantage. Also, the digital arena will never be too competitive or saturated for those who know how to navigate its complex corners.
By mere observation, we can say that most hotels and resorts in the Philippines today only focus their digital marketing efforts in local SEO, social media marketing, and PPC ads. There are still, however, a lot of techniques you can use to win in the digital game, including ad remarketing, content marketing for niches, link building, and online reputation management.
All of these may get too technical, but as long as you have topnotch digital marketing professionals by your side, your hotel business will be more than fine.
If you have a business that belongs to these four industries, you may want to start your digital marketing campaign today. Not only do you have a ready market online, but you also have competitors that are now reaping the first-mover benefits in digital marketing. Do not fall behind — get in the game now.
Join our Digital Marketing Masterclass, and learn more about digital marketing in the Philippines.