How Digital Marketing Evens the Playing Field for Local Restaurants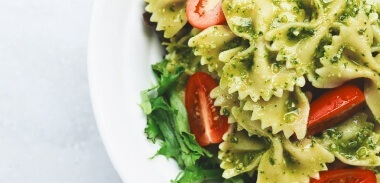 In many ways, the Philippines is an ideal place to open a restaurant – the middle class is on the rise, Filipinos are foodies by nature, and eating together, often at a restaurant or bar, is a cultural characteristic.
For proof, look no further than the many international restaurants that are popping up and their long lines on opening day. These culinary giants come in with instant brand recognition and unlimited funds.
So how do smaller, local restaurants compete with the big name restaurants? With a limited budget for digital marketing and limited time, restaurant owners often forget to build their brand and market it properly – a critical mistake because digital marketing for your restaurant is the great equalizer.
Digital Marketing: The Great Equalizer
Starting a restaurant is a lot of work. In fact, many restaurants fail despite having great food and a pleasant atmosphere – two key ingredients for a successful restaurant or bar.
The million peso question is why? Anybody with the drive and creativity to even consider starting a restaurant knows the importance of internet marketing. They likely have a Facebook page and – if they're tech-savvy – perhaps even a website. Isn't this enough?
No, not in today's digital environment. The attention of your future visitors is highly sought-after. Businesses that are smart enough to use digital marketing services vs traditional marketing must build a digital marketing strategy that includes more than just a Facebook page or website. The restaurant industry is no different.
Using Mobile Dining Apps as a Marketing Tool
There is a small restaurant down the street from our office in Makati. Until recently, I have never heard of nor seen this restaurant. But I have heard of booky, a mobile application for restaurants that allows users to book a spot at a restaurant and get discounts.
It was through booky that I discovered the restaurant, booked a spot for lunch, and discovered my new favorite place to eat in Makati. While I was eating, I performed a Google search and discovered that the restaurant has a Facebook page and an Instagram account but, despite frequenting both social media platforms, I never encountered it.
The moral of the story is that the digital marketing strategy for your restaurant needs to go beyond Facebook. Had this particular restaurant not included booky in its marketing strategy, they would have had at least one less customer – me.
There are other mobile applications besides booky including looloo and eatigo. They all provide an additional marketing channel for your restaurant or bar that is worth considering.
Social Media: Where Your Future Customers Are
That's not to say you should neglect a social media marketing strategy for your restaurant or bar. It should be a critical part of your digital marketing strategy, second only to your website. The Philippines boasts the highest percentage of social media users in the world.
Social Media Profiles
Creating your social media profile is one thing but maintaining it is something completely different. An updated and engaging social media profile maximizes all that social media can do for your restaurant's brand identity and customer loyalty.
Restaurants and bars have the unique advantage of providing products that are visually appealing – delicious food and cold drinks. You want your social media feed to be filled with beautiful photos of your menu items. However, if you're not really, really good at taking photos as in near professional quality, hire someone to do it.
Additionally, the social media content you post should be engaging and encourage your followers to interact. User-generated content is a powerful way to build trust – an important factor to establish social proof. Utilizing trending hashtags relevant to your restaurant is also a great way to get noticed.
Social Media Advertising
Advertising on social media is perhaps one of the most effective ways to market your restaurant. We'll focus on two reasons why your social media marketing strategy for your restaurant should set aside a budget for social media advertising.
Audience Targeting – Social media platforms have a lot of data that allows marketers to build really clear profiles about users which they can leverage when building their content. This is especially true with Facebook which allows your restaurant to develop ads targeting specific demographics, interests, and behaviors.
Geo-Targeting – Geo-targeting is especially effective given the high number of people using their mobile devices. When running advertising for your restaurant or bar on Facebook, you can target people who are currently in the geographic location of your restaurant. Another idea is to target the geolocation of a large gathering near your restaurant.
Optimizing for Google's Local Search
As a digital marketing agency, we really like talking about the benefits of optimizing for the local search results. There are three components of a search engine optimization strategy for restaurants that focuses on Google's local results – your website, Google My Business, and review sites / online directories.
Your website
Without getting too technical, here are key aspects of your website that can help your restaurant rank in the local search results.
Keyword strategy – Building your content strategy around a keyword like "best sushi restaurant Makati" rather than "sushi" helps Google put your restaurant in the local search results when the searcher is geographically located in Makati.
Schema markup – Schema markup is just a fancy way of saying structured data in your website's code that makes it easy for Google to understand content on your website. For instance, s
schema markup tells Google that a block of text is an address, that several numbers in a row represent a phone number, and so on.
NAP – Ensure that your NAP (name, address, phone number) is easy to find on your website. It needs to be identical to the NAP on review sites which we'll discuss later.
Here's a secret in the local SEO industry: restaurants in the Philippines have yet to fully take advantage of local search – it's easy to rank[/perfectpullquote]
Google My Business
Google My Business is the cornerstone of your search engine optimization strategy to target the local search results. It's a review site, social media and search engine results all rolled into one.
Once you claim your listing – something your restaurant needs to do to be able to be able to build the listing – you can edit the information people see about your restaurant. This includes pictures, hours of operation and more.
Customers can review your restaurant on Google and it will show on your Google My Business profile. Perhaps the best part is that you can now see and track how people found your restaurant. This allows you to adjust your SEO strategy to maximize your presence in the local search results.
Review Sites & Online Directories
Many restaurants have a love/hate relationship with review sites like Yelp, Zomato, or OpenRice. Review sites and online directories provide a great way for people to hear about new restaurants and see glowing reviews from happy customers. However, they also provide a way for disgruntled customers to leave negative reviews that others might see.
The truth is that review sites are a very important part of your SEO strategy for local search. On the more technical side, having accurate information about your restaurant across relevant review sites, Google My Business, your website, and social media platforms help build strong signals for Google which increase the likelihood that your restaurant is present in the local search results.
Less about the local search results and more about using digital marketing to build your brand, review sites give your restaurant the opportunity to build trust and show that it cares about its customers. Your restaurant or bar can accomplish this acknowledging comments and reviews from customers – primarily the negative ones. Responding to negative reviews in a timely and sincere manner can work wonders for your restaurant's reputation.
Conclusion
When developing the marketing strategy for your restaurant and bar, it's easy to get overwhelmed. We've discussed just a few of the options here but there are more – marketing videos on YouTube, content marketing, search engine marketing are more examples. Not sure how to get started or what's best for your restaurant? We can help. TrueLogic specializes in taking local brands in the Philippine and around the world and turning
If you're not sure how to get started or what's best for your restaurant, we can help. TrueLogic specializes in driving customers to your front doors whether your market is local or global.