Digital Marketing Budget: How Much to Spend for Your Marketing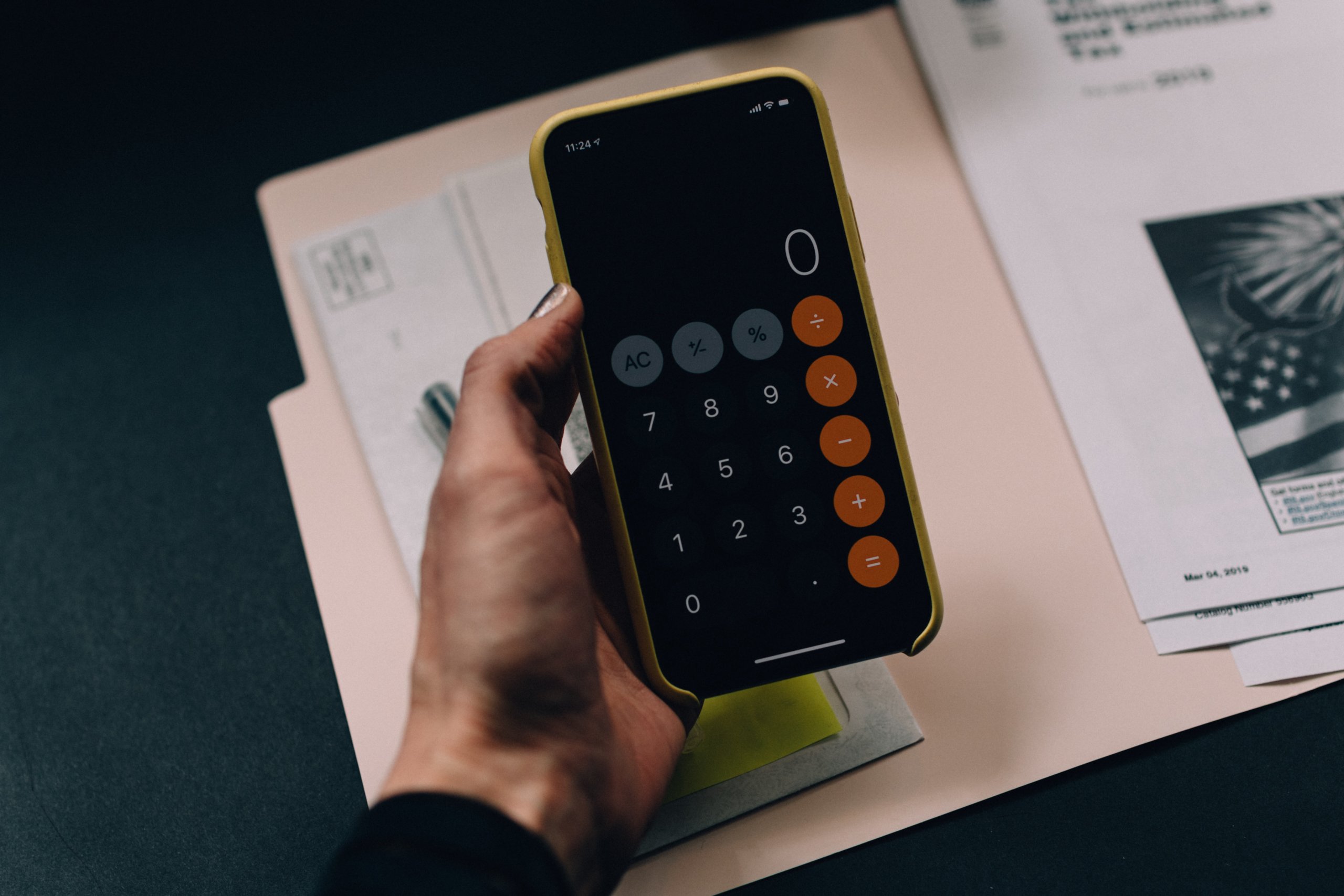 It's easy to set aside digital marketing services and focus on other aspects of the business. Some business owners may think of this as the most logical move just to stay afloat. After all, how can they market a product or service if they can't deliver?
In the Philippines, digital advertising spends (Search, Banner, Video, and Social Media Advertising) is expected to grow to $638 million. This means more and more businesses are spending to be on digital. So if they're making an effort to hold onto their online presence, why shouldn't you?
You don't have to stop your digital marketing plans altogether. It's a matter of knowing how to calculate your digital marketing budget properly.
This post will provide you with insights to make sure every penny you spend goes to the right digital marketing services. In turn, this allows you to reap the full benefits of being present in the digital landscape. 
A Few Things to Consider for Your Digital Marketing Budget
Before you dive into figures and start calculating your digital marketing costs, there are a few things you need to keep in mind.
What are your marketing objectives?
The important thing before spending is to know if the cost will be worth it. This is why you evaluate your overall marketing objectives before you even allocate the budget for your strategies.
Learning what your goals are will help you determine how you'll be achieving them. In turn, this makes it easier to prioritize which digital marketing strategies to implement.
Here's an example:
Your marketing goal is to increase the number of leads by the end of the quarter through digital marketing initiatives. How will you get there?
Your digital marketing strategy can involve:
SEO services: Improving the on-page performance of your website and doing link building.
Content marketing: Creating high-quality content that engages your audience and sends them to your website. 
From here, you can further break down the strategies into activities that will provide the impact you're looking for. This way, you can see how many hours are allotted into each activity, who will be responsible for it, and how much of your company's resources will be dedicated to these strategies.
What digital marketing initiatives did you implement before?
Determining how much to spend for your digital marketing strategies is not just about looking forward—it's also about looking into what you did in the past to get to where you are now.
Analyzing your previous strategies allows you to see which activities were effective and which did not yield results. This will prevent you from spending on digital marketing efforts that don't have that much impact on your business.
Do a quick evaluation of the strategies you had:
What was the return on investment for the digital marketing strategies you did before?
What digital marketing strategies brought the best results consistently?
Which digital marketing strategies align with your current goals?
What digital marketing strategies didn't provide as much traction for your website?
Once you've had your evaluation, you can determine which strategies to invest in and which to cut down from your digital marketing budget.
Pro-tip: It's best to do a quarterly evaluation of your digital strategies, especially if you're doing SEO because results take some time to appear. By comparing the quarterly performance of your website, you can see whether the SEO activities you have are driving results.
What were the results of your digital marketing activities?
This will help you set a benchmark and get more granular details of how much you can spend on your next marketing campaign.
Let's say you were able to generate 1000 leads with your SEO campaign, but only 100 people converted. From this, you have a conversion rate of 10%. We'll get back to this example later on in the post.
Knowing the results of your campaigns can provide you with more realistic expectations in terms of goal-setting and align this with your marketing budget.
How much is your total revenue?
The most important thing before deciding your marketing budget is making sure you have the revenue to back it up.
While your digital marketing success is tied to the revenue it generates for your business, it also works the other way around. Allocating a portion of your revenue to your digital marketing initiatives can help you get the results you want. In fact, B2B businesses invest 12.3% of their overall revenue in marketing initiatives.
Look into your gross revenue and your projected revenue to estimate what's a good marketing budget for your business.
How to Calculate Your Digital Marketing Budget
How do you justify your digital marketing costs when you decide on a strategy? Is there a magic number?
Let's dive this into different parts so you have the proper allocation for your digital marketing budget.
Cost of Expertise
You can either do digital marketing in-house or outsource the service. Either way, you'll be paying for the expertise.
In-house Digital Marketing
If you decide to do it in-house, you'll need to determine the company resources needed (we'll go over this later in the post), the people who'll be doing the work, and the hours that will take to accomplish every task.
Tracking the time it takes to complete the task is important because this will allow you to benchmark the hourly wage of each contributor and compare it with your overall marketing budget.
Outsource Digital Marketing
On the other hand, outsourcing digital marketing services frees you from this level of granular management. For instance, you decide to outsource SEO, you can look for an agency that can pick up the work you require. 
Most digital marketing agencies have specific packages or service tiers that fit a business's budget. Go over your options and see which digital marketing service falls within your marketing spend.
Cost of Digital Marketing Tools
The beauty of digital marketing is you can track every effort with the right tool. While there's an abundance of tools available for small and big businesses alike, you can't use them all. Rather, not everything is necessary. So, which digital marketing tools should you have in your business's tool kit?
You can break this down by function:
Performance tracking tools
The basic internet marketing tools you need are Google Analytics and Google Search Console. The great news about these is they're free. However, if you want other powerful tools to track your business's online performance, you'll need to spend on premium ones such as Ahrefs and SEMRush. Tools like this can cost you around $99 to $1000 every month.
Email marketing tools
Promotions, updates about your services, or any form of communication that drives conversion – you'll need an email marketing service for these. Email marketing tools can cost around $10 to $200 per month, depending on the features and bulk of email marketing work you want to cover.
SEO tools
Keyword research, website audit, link building, on-page optimization – name it, and you'll find an SEO tool out there for a specific function. Some you can get for free, but others you'll need to add to your marketing budget to get premium access to different features.
If you'll be doing your digital marketing in-house, a portion of your budget will go into subscription plans for some of these tools. However, if you outsource the work to a digital marketing company, you don't need to subscribe to these tools because they're likely already using most of these tools.
Cost Per Acquisition
Let's go back to the previous example before. You want to double the number of customers in the next quarter and get an additional 100 new customers.
But, how much will that cost you?
Let's say you spent $2000 in the previous digital marketing campaign. Divide with the total number of customers you had.
Example: 2000/100 = 20
Your cost per acquisition is $20 for every new customer. That means you'll need to up your digital marketing budget to $4000 if you want to get an additional 100 customers to your current benchmark.
How to Plan Your Digital Marketing Spend Wisely
When it comes to digital marketing costs, it's easy to deflect and move the conversation to another aspect of your business.
However, if you look at the big picture and know your numbers from the start, you'll find it easy to determine how much to spend for your digital marketing strategies.
Here are a few pointers so you can stay on track with your budget:
Laser focus on your strategies: No penny goes to waste if you have a solid strategy in place. Your marketing efforts won't yield results if you're doing things at a random pace. Everything needs to fit together.
Keep your eyes on industry trends: As much as internet marketing can be beneficial to businesses, the digital landscape can quickly change. This means you'll have to be on the alert about what's happening in the industry.
Trust the experts: It's important to know which battles you can fight. If you're new to digital marketing and think you're spending more on self-managed campaigns, it's best to get an expert to avoid wasting your digital marketing budget and resources.
Key Takeaways: It's How You Spend Your Marketing Budget
In the end, it's not really a matter of how much you're spending but more on how you're going to spend your digital marketing budget.
When the time comes to calculate your digital marketing budget, always refer to these tips:
Know your marketing objectives and goals. Look into previous digital marketing campaigns and see how these performed and made an impact on your goals.
Dive into the costs of your resources. How much are you going to spend on expertise? Are you going to subscribe to premium tools?
Know your figures. Always set a benchmark for your marketing efforts. Start how much you're spending for every customer acquired (Cost per Acquisition).
Now with the digital transformation coming full circle, having the right strategy will put your business at an advantage. Make sure you're betting your money into initiatives that drive the best results for your business.